Satisfy your cravings for hearty meals with these winter comfort foods. Want a creamy soup, cheesy pasta, or sweet bread pudding? This list got you covered!
During the winter months, we all get ourselves equipped with thick clothing like coats, sweaters, boots, and scarfs. And aside from these winter essentials, what makes us stand the cold weather are the warm comfort foods serve on the table. What could be better than a warm, big bowl of comfort food on a cold winter night? I maybe wrong but I think people tend to eat more during winter. Everyone wants the comfort of eating something as it gets rid the cold feeling we have. These comfort foods do not only satisfy us but also increase the sensation of being warm, right? Having said that, I got this idea of listing down the best winter comfort foods. And, I'll be happy to share with you foodies these recipes that will surely warm our soul and keep us cozy all throughout the winter season.
10 Winter Comfort Foods To Make You Feel Warm And Cozy!
Staying warm during the winter nights has never been easier–and tastier too. Thanks to all these easy and extremely flavorful winter comfort foods! Now you can stand the cold weather even without your furry coat and thick jackets. By just sipping a bowl of a tasty soup and enjoying a plate of warm sweet bread pudding, you can already make yourself comfy and cozy in your favorite chair. These comfort foods are perfect for a special family dinner or while watching your favorite winter movie with friends and family. These recipes are all glorious and worth the wait! Brace yourself because you'll surely drool at these recipes.
1. Red Wine Beef Stew with Potato Gratin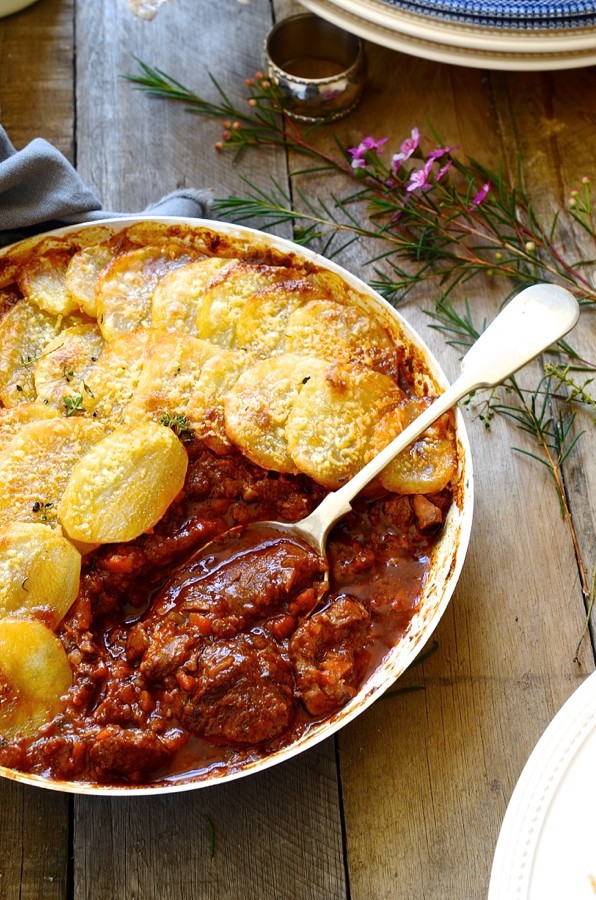 What more can you ask for if you have this flavorful comfort food serve on your table? This is pure meaty goodness covered with potatoes and a dash of gruyere cheese.
2. Creamy Roasted Tomato Basil Soup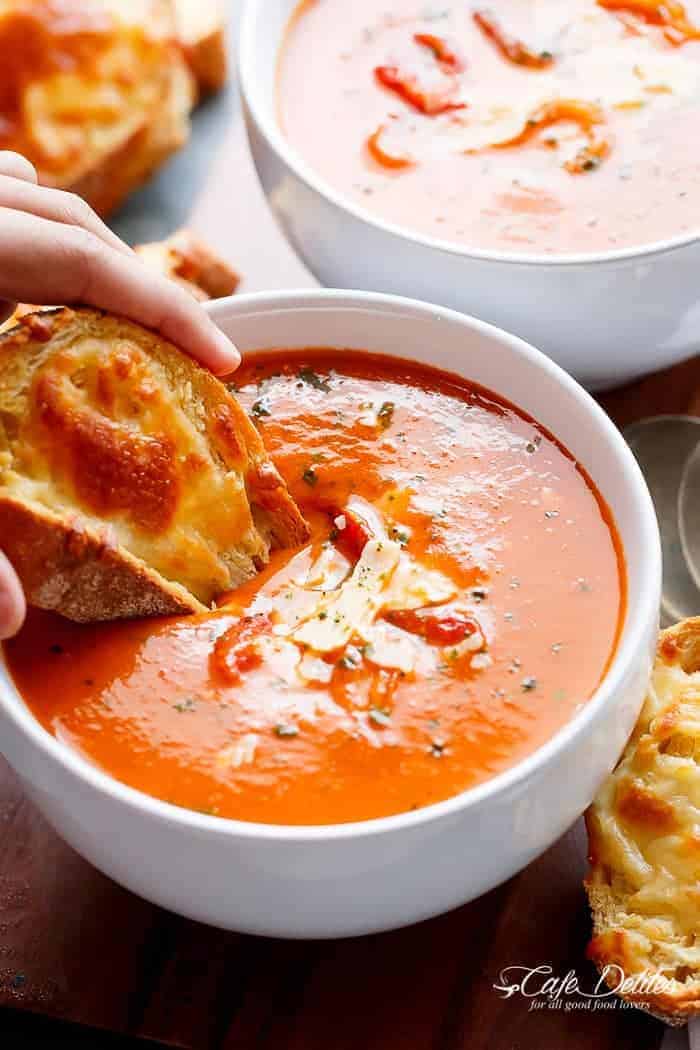 During the winter season, you need a bowl of a rich, thick, and hearty soup to warm your soul. And this roasted tomato basil soup fits the bill. It's also healthy and insanely delicious!
3. Vegetarian French Onion Soup
This French onion soup is another perfect companion this winter season. It's a vegetarian version of the classic onion soup that will surely impress you with its flavors. You need to try this recipe for a healthier meal during the cold weather.
4. Old Fashioned Goulash
Beef, pasta, and cheese–all in one amazing Goulash recipe! The ultimate comfort food to feed everyone in the house. This is a foolproof recipe which is simple and easy to put together.
5. One Pot Veggie and Soba Noodle Soup
Create comfort in a pot with this soothing and nourishing veggie and soba noodle soup. It's a no-stress, no-mess comfort food. This can be your feel-better soup for a wintry evening.
6. Dublin Coddle
Fall in love with this Irish stew chock-full with sausages, bacon, and potatoes. It's a traditional St. Patrick's Day meal which you can definitely try during the cold days.
7. Apple Pie Bread Pudding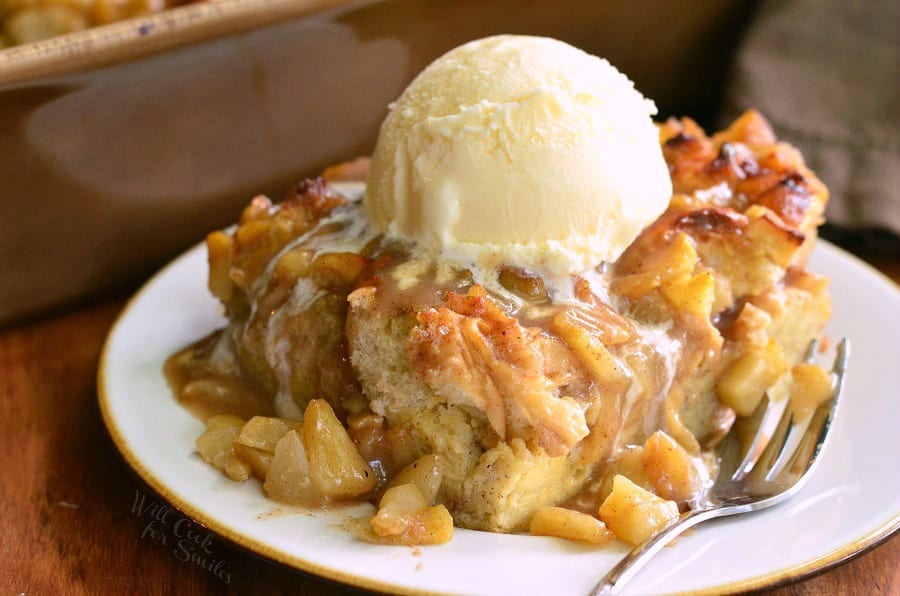 Here is something to satisfy your sweet tooth during the winter season. After the first try, you'll be doing this recipe all year round. Serve this apple pie bread pudding while it's warm and enjoy it with a scoop of vanilla ice cream for an ultimate comfort food experience.
8. Chicken Parmesan Pasta Skillet
Prepare yourself for a mouth-watering pasta experience with this chicken parmesan pasta. This recipe is smothered with a layer of stretchy cheese and a rich flavorful sauce. Your family will go crazy over this comfort food recipe and will be asking for more!
9. Lanzhou Beef Noodle Soup
Chinese cuisine is everybody's one-stop shop for delicious and extraordinary noodle soup recipes. And if you want to indulge in a comforting noodle soup without splurging in fancy Chinese restaurants, then you need to try this recipe at home!
10. Lasagna Soup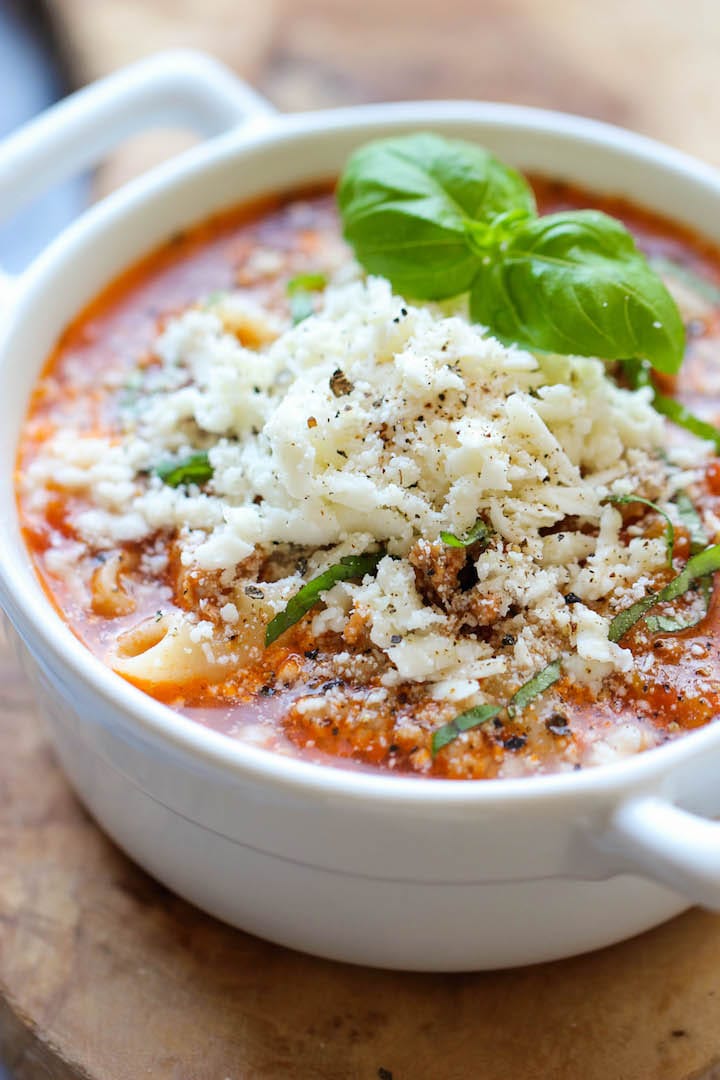 Your favorite lasagna in a bowl! Surely, this recipe will be adored by everyone with its lovely flavors and ooey gooey cheesy concoction slowly melting right on top of the soup.
Do you want more recipes for easy scrumptious winter comfort meals? Watch this video by Gordon Ramsay:

Everyone has their own favorite comfort foods. But one thing is for sure, we all want pot pies, cheesy pasta recipes, and creamy soups during winter. If you have a favorite comfort food that's not mentioned on my list, feel free to share it with me in the comments section below. I do love every comfort food recipe on this list and I know that you are dying to try these wonderful dishes at home!
What do you think of these comfort foods? Which recipes are you planning to try? Share your experience with us in the comments section below. 
Up Next: 19 Healthy Versions Of Comfort Food Recipes For Guilt-Free Cravings
Don't forget to keep in touch, foodies!
Also, make sure to follow us on Facebook, Instagram, Pinterest, and Twitter!