Make your first date a night to remember with these first date dinner recipes!
Your first date doesn't need to be perfect, but it must be extra special for you and your date.
From a mouthwatering starter to a delightful dessert, you'll want it to be remarkable. I've compiled a list of delicious, easy dinner recipes for two to help those in need. Read the article below and find 27 delicious recipes to help you plan the perfect date you desire!
Easy First Date Dinner Recipes to Get You a 2nd Date
Pesto Pasta With Chicken
This pesto pasta salad with grilled chicken is a great recipe to make regardless of the year! It's great when served either hot or cold. Who knew a dish as good-looking as this one is also super easy to make?
2. Parmesan Polenta with Lemon & Sage Steaks
Get your date smitten with this parmesan polenta. The combination of lemon and aromatic herb complements the steak.
The smell of the lemon and sage steak of this first-date dinner recipe should set the aroma right.
And to think, you guys haven't even gotten to dessert yet!
3. Shrimp Florentine Pasta
This Florentine shrimp pasta comes together in 20 minutes. This first-date dinner recipe will give you enough time to groom and pick out your outfit. It's quick to make. Then, you'll have extra time to choose your first date movie.
Make this date night dinner idea more fun to eat with shrimp, spinach, and grape tomatoes.
4. Creamy Vegan Lemon Asparagus Pasta
This creamy pasta dish is simple, lemony, and oh so satisfying! It's also so filling yet light, leaving you with enough energy for the rest of your date (unless a food coma is something you both are into!).
5. Surf and Turf
Elevate your first dinner date by adding a decadent steak and scallop dish to your menu. This first-date dinner recipe is great to try! If your date isn't impressed with filet mignon and sea scallops, they might not be into the food, but you!
6. Easy Oven Baked Pork Chops
These lip-smacking, finger-licking baked pork chops are easy to make.
Since first dates can be jarring, why not add a little comfort with some homestyle cooking? You wouldn't believe the secret ingredient – brown sugar! It brings out the natural flavor of the pork chops.
7. Skillet Chicken and Zucchini Parmesan
Here's a hearty, comforting dish that doesn't need much babysitting. Yet it's impressive and gratifying with its thick sauce and a good amount of cheese.
8. Duck Breast with Pomegranate Citrus Glaze
With this dish, your date will make your date think of your kitchen as a 5-star restaurant during the weekends.
It's okay because who doesn't like to go along with that storyline. The thinly sliced duck breast is even more delicious when served cold, especially if there are a salad and mustard on the side.
9. Pan Seared Scallops with Bacon Cream Sauce
There's something about pan-seared scallops which upgrade a conventional meal into a gourmet dish. Throw in the bacon cream sauce to make it more enticing. The hardest part of your date will be getting him to leave your table.
10. Chicken and Asparagus Crepes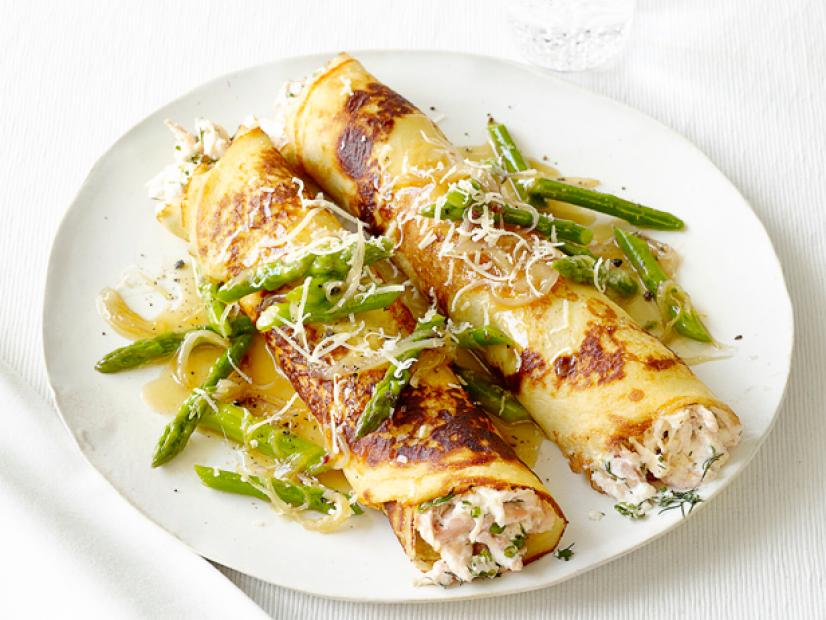 This recipe is awesome and will make you forget sweet crepes ever existed.
Every bite from these chicken and asparagus crepes has creamy ricotta goodness and a rich, meaty flavor that you will adore.
11. Grilled Salmon Fillets with Wasabi and Lemon Cream Sauce
Wasabi and salmon is a combination I hadn't tried before making this dish. But when I tried it, I instantly fell in love! Nothing sets the mood quite like this melt-in-your-mouth salmon dish.
12. Panna Cotta
Panna Cotta is not for the timid! This dessert can be difficult to make, but you'll have a soft and decadently creamy dessert if you get it right. Show off your Master Chef skills with this Panna Cotta recipe.
13. Warm Kale Salad with Bacon, Dates, Almonds, Crispy Shallots, and Parmesan
Change up your first date dinner recipes by serving salad as the main dish! This salad dish is the perfect first date dinner recipe as it is light, salty, crunchy, and satisfying at once. This salad will set your dinner date to a good start!
14. Vegan Gluten-Free Chocolate Orange Cake
Who doesn't love chocolate? This chocolate orange cake is fluffy, moist, and super chocolatey.
It's the perfect dessert to end the night. Or starting the night. 😉
15. Chicken with Cherry-Wine Pan Sauce
The name alone is drool-worthy and guaranteed to merit serious brownie points with your date. This chicken dish is perfect when added with lemon, fresh thyme, and sweet cherries! When serving this for a dinner date, don't forget the wine.
16. Sticky Toffee Pudding with Molasses Sauce
Sticky toffee pudding is a ridiculously moist cake with sultry, rich toffee sauce.
This first-date dinner recipe has increased oxytocin levels (the cuddle hormone). It could lead to cuddling, so yes, it's the perfect dessert for a first date!
17. Man-Pleasing Chicken
This chicken pasta dish isn't man-pleasing; it's crowd-pleasing! This chicken dish is foolproof to make your date salivate for those who want to keep it simple and traditional. In addition, you can make your first date dinner healthier by pairing this meal with roasted asparagus and mashed potatoes.
18. Butternut Squash and Sweet Potato Soup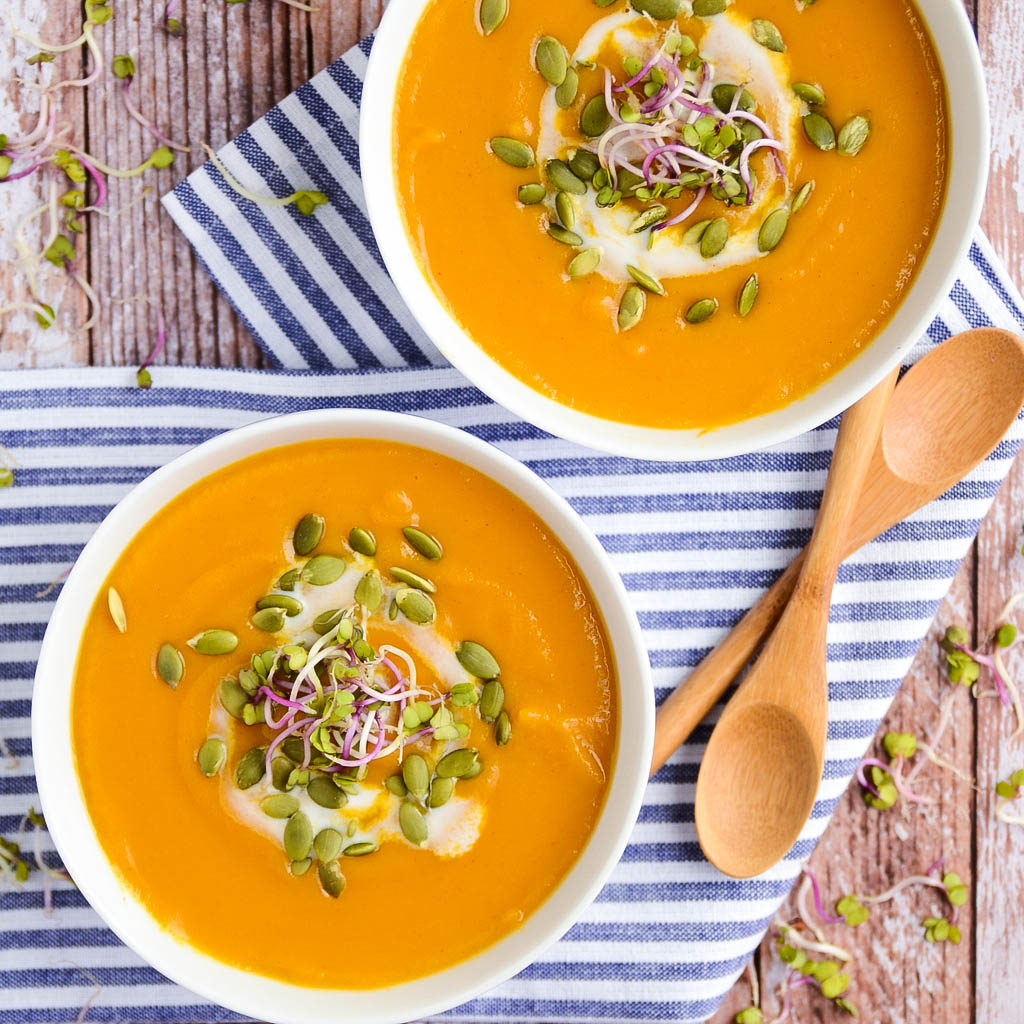 If your date is part of a commune, has an organic garden, and practices yoga and meditation daily, this delicious soup recipe best suits them! This soup is overflowing with nourishing, wholesome goodness and is super tasty to boot because of the blend of butternut squash and sweet potato.
19. Lemon Butter Skillet Chicken
Chicken is always one of the best choices for first date dinners, and this simple skillet chicken dish is no exception. The best part about this recipe is that it only takes 20 minutes to make, giving you and your date more time to get to know each other.
20. Spaghetti Carbonara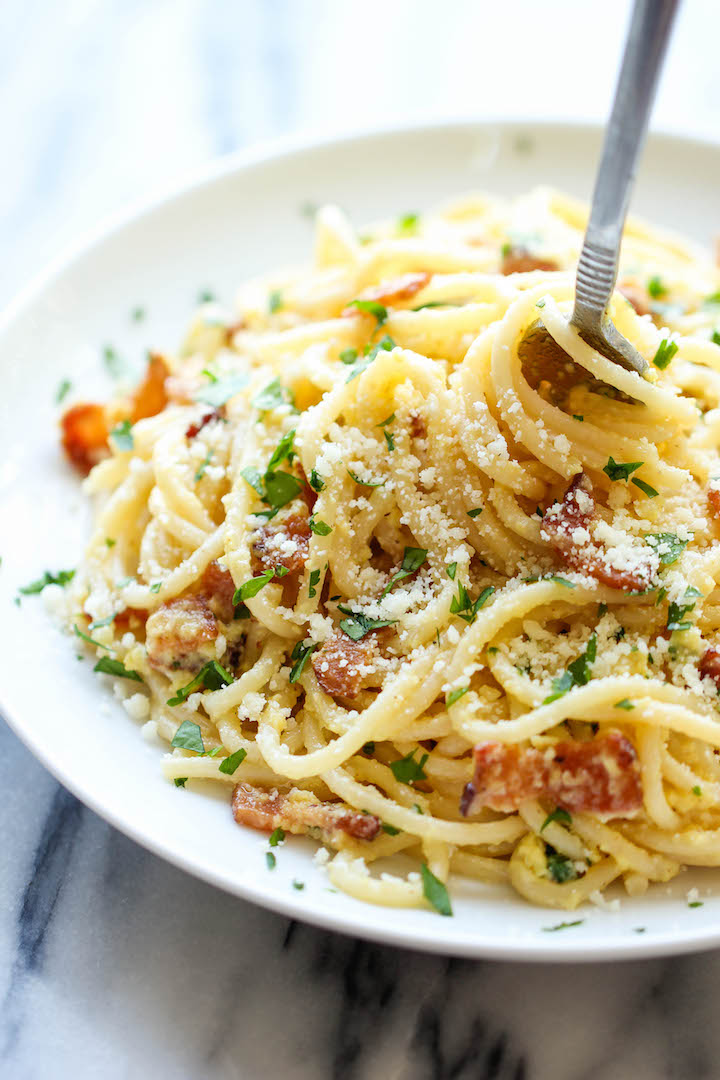 This first date dinner recipe may seem too simple for a first date, but never underestimate the power of a good carbonara dish!
Top this bad boy with an egg, and you and your date will skip ahead from "the first date" to "a comfortable silence." That's when you know you've made it!
21. Saucy Chicken
Here's another chicken recipe on our first date dinner recipes list! This dish's name says it all perfectly. Saucy chicken is perfect for a saucy first date.
This saucy chicken dish also has tons of juicy veggies that bring a lot of fresh flavors.
22. Avocado Lime Cheesecake
This avocado lime cheesecake is beyond delicious!
With a presentation as elegant and sophisticated as this, the home kitchen may become the new 5-star restaurant.
The awesome blend of lime juice, pure vanilla, coconut oil, and butter is something to lick one's lips.
23. Iced Coffee Cocktail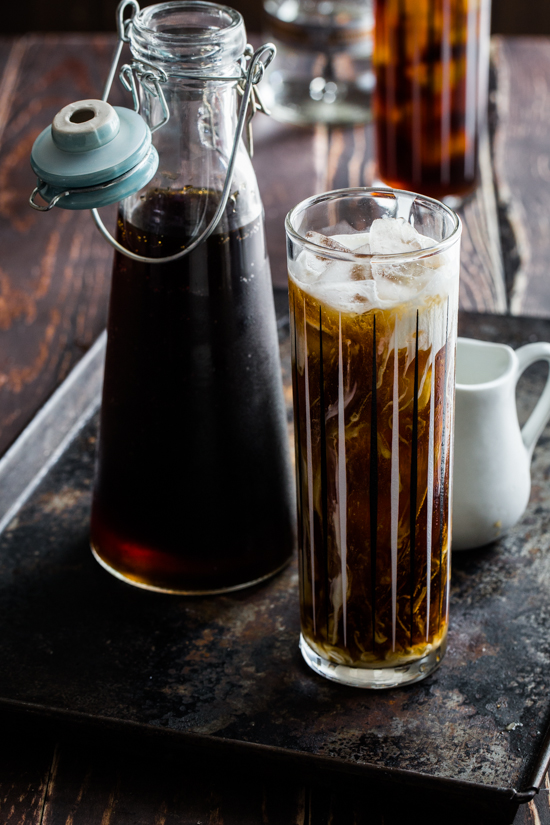 Nothing ends a special date like a specialty cocktail. This refreshing coffee cocktail is a perfect post-dinner digestif for sitting around and getting to know each other better. If you and your partner love coffee, this is definitely for you.
24. Cranberry Pomegranate Cocktail
If your date weren't romantic before, they would be with this cocktail recipe! This first date dinner recipe is sparkly, fruity, and such a delightful note for starting or ending the night. It's also very easy and quick – 2 minutes is all you need!
25. Kale Risotto
This low-maintenance vegan risotto is something you need to bake. If you don't have a DIY pesto, you can buy one at the nearest store. Color your rice meal green with the leaves of kale and parsley.
26. Mediterranean Baked Sweet Potatoes
Sweet potatoes are always on the go with our first-date dinner recipes. Just cut your sweet potatoes in half, like tiny root crop boats, and season them with roasted chickpeas. Don't forget to pair it with a garlic-herb sauce.
27. Salmon With Roasted Potatoes
Salmon is a sure thing for your first date dinner. This quick salmon recipe is even made more delightful with sliced baked potatoes. Not only that, you can prepare this meal in just 30 minutes.
Date Night Dinner Ideas
Want more date night dinner ideas? Watch this video of Proper Tasty for 8 Sexy Date-Night Dinners For The Perfect Night:
First impressions last! Your first date deserves nothing but the best first date dinner recipes. While you can't control the date's outcome, you can control the meal served!
Even the worst first date dinner will be good with these first date dinner recipes. So don't forget to include these recipes in your dinner date repertoire. And make this evening extra special with the one close to your heart!
Which first-date dinner recipes are you planning to try? Please share your thoughts with us in the comments section below!