Want some easy recipes for dinner? If yes, then thank the heavens you found this list! It's loaded with comforting and fuss-free recipes you wouldn't be able to resist!
Cozy Up With These Easy Recipes For Dinner!
Preparing dinner for the family during the cold season seems to be very easy right? Since it's cold, you can't think of any but stew, crock pot dishes, casserole, and more cheesy and gooey pasta meals. The only thing that makes it a little tricky is the idea of how your family will be pleased and satisfied with the taste and flavor. Since they're easy, you might think flavors are a bit bland and simple. But what if I tell you, these easy recipes aren't just fuss-free but are also made to impress? They're packed with so much flavor your family wouldn't guess they're actually very easy to prepare!
Prepare yourself for this roundup list of easy recipes for dinner. I know you need these recipes–easy, delicious, and comforting! Even as the season changes, we will never get tired cooking these amazing recipes.
1. French Onion Pot Roast
This fuss-free dinner recipe features a tender and juicy chuck roast with a flavorful French onion sauce slow cooked to perfection. Serve this with a glob of mashed potatoes and you're good to go.
2. Cornbread Chicken Casserole
Cornbread chicken casserole is a hearty dinner with a rich filling made from scratch. It's also the perfect recipe to use up leftovers, which is good because food waste is a big NO!
3. Moroccan Sweet Potato Lentil Soup
Prepare yourself for this Moroccan-style sweet potato and lentil soup. This looks like a guilty pleasure but it's actually a wholesome dish to enjoy. If you're looking for a scrumptious dinner to fight the chilly weather, then this soup should be it!
4. Veggie Gratin
Some people may have a bad impression when it comes to eating vegetables (especially brussels sprouts) but with this simple and healthy gratin recipe, haters will begin to love veggies with every spoonful!
5. Beef Bourguignon
It's always so satisfying to enjoy a stew loaded with beef chunks in a rich and thick sauce. This recipe will give you such an experience with bonus flavors from hearty pieces of veggies such as potatoes, mushrooms, and carrots.
6. White Chicken Chili
If your family simply cannot wait to eat a hearty dinner then this white chicken chili is the best recipe to cook for them. It's ready in no time, very flavorful, and easy peasy to prepare without the hassle.
7. Beefy Cheesy Tortellini Bake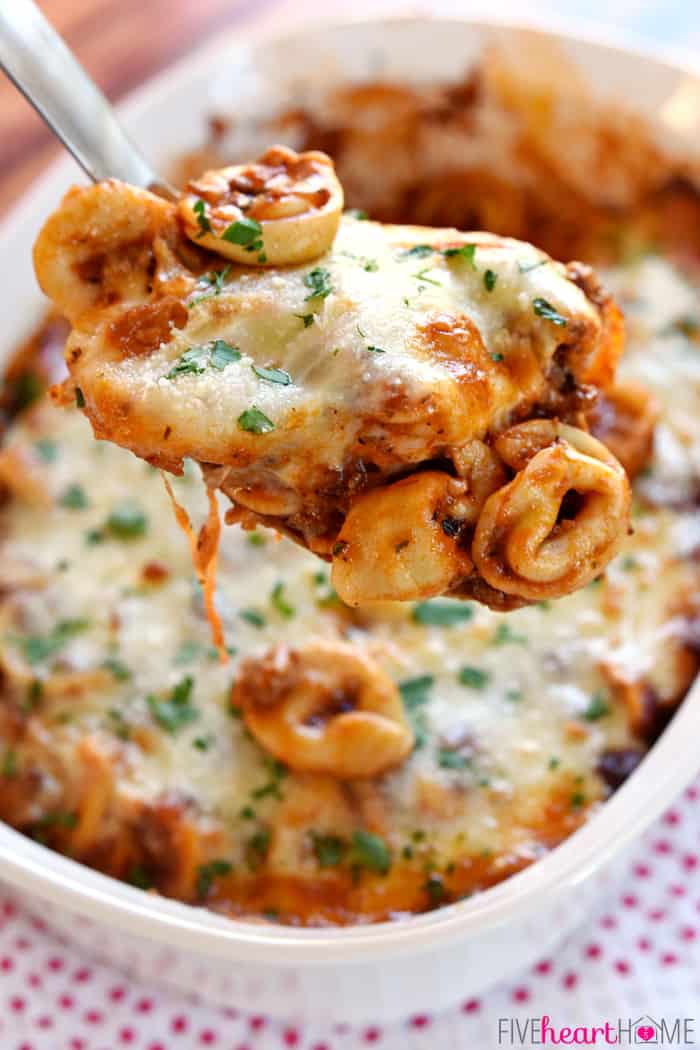 This pasta dish is downright delicious with tortellini noodles in between layers of rich marinara sauce, meat, and ooey-gooey mozzarella cheese. It's an effortless dinner to prepare as the weather gets cooler!
8. Bacon Blue Cheese Mashed Potato Waffles
Breakfast for dinner, anyone? Yes! This recipe is made entirely with your favorite breakfast superstars. But chowing down on these delicious waffles, mashed potatoes, egg, and crispy bacon for dinner will surely leave everyone happy and completely satisfied.
9. Sweet Potatoes with Coconut, Curry, and Mint
Curry dishes are the epitome of winter comfort foods. Why? It's because aside from their thick and saucy texture, they are chock full of warm spices. This recipe is a healthier curry version using sweet potatoes, cilantro, roasted cashew, and mint.
Staying warm this winter is easy with a Creamy Vegan Mushroom Soup.#vegan #soup #healthyhttps://t.co/7jPdKpT5V3 pic.twitter.com/b5lq9i2Lpy

— Homemade Recipes (@BestHomeRecipes) January 22, 2017
10. White Chicken Lasagna Soup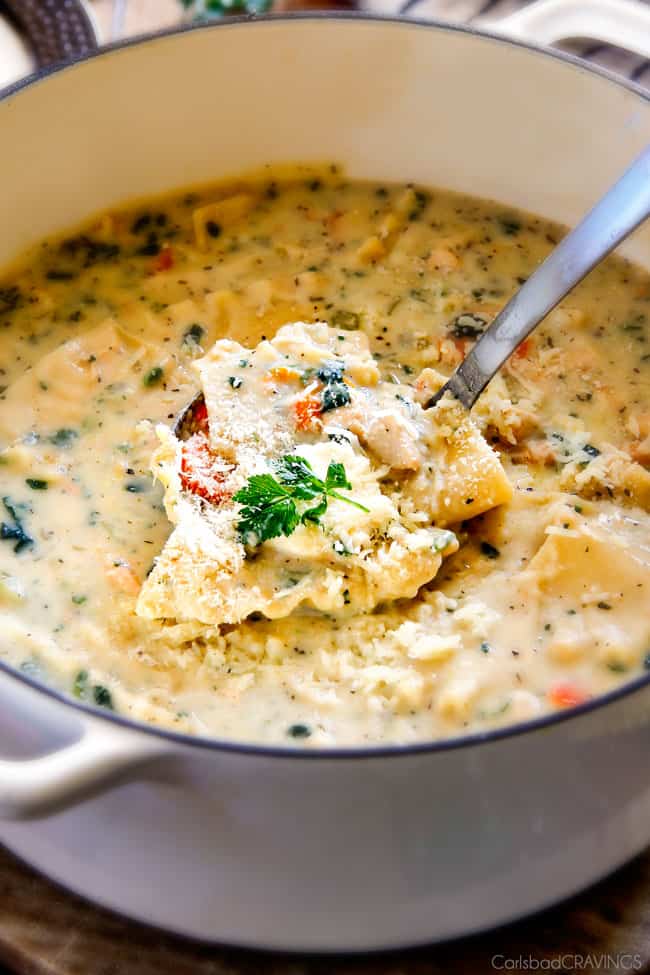 You can't get enough of the creaminess and cheesiness of this white chicken lasagna soup dish. The noodles are soft and a little chewy, and the sauce..oh yes the sauce–I can't find a better word to describe it but AMAZING!
11. Easy Stromboli
Stromboli sounds really fancy, like something you would order in Italian restaurants. Little did we know, you can easily make one at home! Using a store-bought pizza dough, pepperoni, crumbled sausage, cheese, and pizza sauce–you can make a stromboli just like a pro!
12. Mediterranean Warm Salad
If you're a salad person, then you will surely love this unique and delicious salad recipe. It's a salad dish so you know how easy and quick it is to put together. This salad also strikes the perfect balance between sweet, zesty, and savory. Five stars for this!
13. Chicken Noodle Soup
Chicken noodle soup is actually a family favorite here at my house. It's tasty, filling, and so comforting. We have our go-to chicken noodle soup recipe but ever since I discovered this one, I don't think we're going back to our family's go-to recipe. This particular recipe is worth keeping forever!
14. Crockpot Beef and Barley Soup
Although barley isn't as popular as oats and quinoa, it also has impressive health benefits we should acknowledge. Barley is rich in fiber, minerals, and some important vitamins. It's also hearty and tasty, making it perfect for this beef and barley soup dish. If you haven't tried barley before, then this recipe is easy enough to start with.
15. Turkey Dumpling Soup
This turkey dumpling soup is such a soul-warming dish to enjoy with your family especially during winter season. Aside from it's easy and simple to prepare, it's also so satisfying to chew big chunks of dumplings.
Watch this amazing video from Laura Vitale and learn how to cook a simple and comforting French onion soup recipe:

There you have it, folks! Fifteen easy recipes for dinner to enjoy with your family during winter. These are all soul-warming dishes to keep you cozy and toasty every time the weather gets extremely cold. You can prepare these recipes by using simple ingredients and just minimal effort. Most of these easy recipes for dinner are ready on the table in 30 minutes or less! These recipes are all impressive and worth sharing with your family and foodie friends.
What do you think of these easy recipes for dinner? Which recipes are you planning to try? Share your experience with me in the comments section below. You might also want to try these 11 Easy Stew Recipes To Warm You Up This Chilly Season!
Don't forget to keep in touch, foodies!
Sign up for our newsletter here!
Also, make sure to follow us on social media too: