As the cold weather sets in, it's the perfect time to whip up great winter appetizer recipes to add to your family dinner or any holiday feast.
During the cold months, people tend to crave more often for warm and comforting soups. Little did we know, there's more to comfort food than just soup. Winter season is also the time for get-togethers and family affairs. Lots of delicious food are waiting to be served and devoured. Anytime soon, you'll either attend or host a social gathering so I'd thought it's best you have more choices of appetizer recipes to choose from. And since it's the coldest time of the year, here is a list of winter appetizer recipes that are not only starters but can make comforting and filling bites!
Delectable Winter Appetizer Recipes That Hit The Spot!
Instead of the store-bought appetizers like chips and crackers, take time to prepare delectable appetizers to fit the cold weather. And I'm not just talking about soup–there is a wide variety of scrumptious and filling winter appetizers to choose from. You may think it's hard to find such recipes but actually, it's not! As I browsed the internet, I found amazing winter appetizer recipes that all look festive and beyond delicious. And while I'm putting these recipes together, I feel genuine excitement because I know these appetizers are all impressive and worthy to share!
1. Sweet And Spicy Rosemary Cheddar And Gorgonzola Pumpkin Crackers
These fall-ish crackers are not just ordinary crackers. They're made of pumpkin puree and infused with aromatic dried rosemary. And it doesn't just stop there! These sweet and spicy crackers are also studded with flavorful pumpkin seeds and then baked to perfection!
2. Sweet Potato Goat Cheese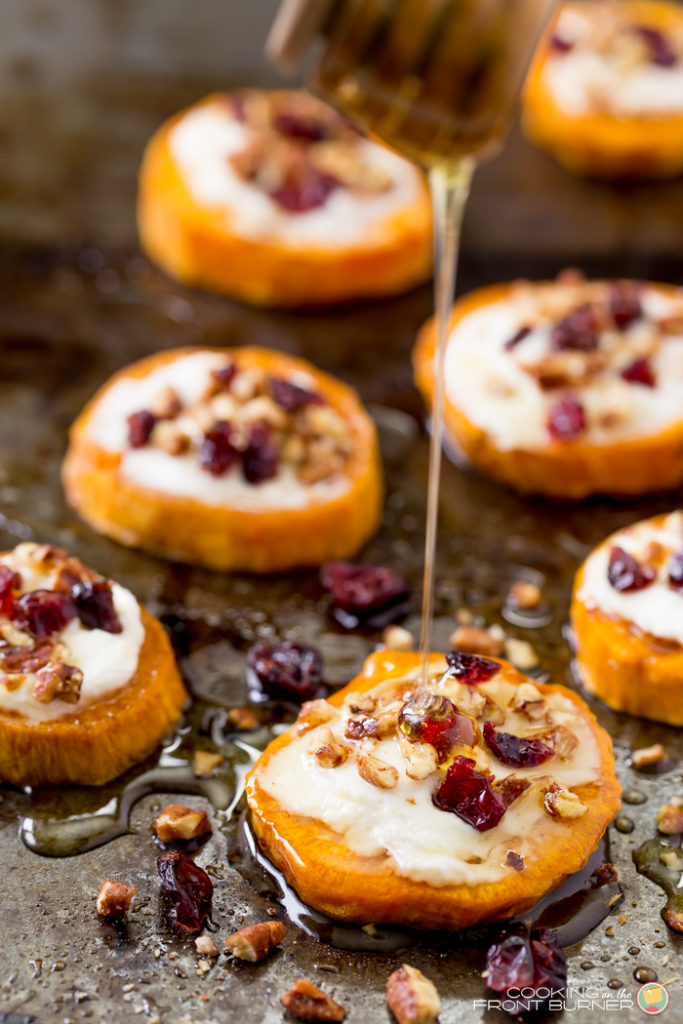 This easy appetizer recipe arrives just in time for the holiday season. These rounds of yumminess come together so quickly and look really festive so they're perfect for holiday gatherings and family affairs.
3. Ham and Cheese Stromboli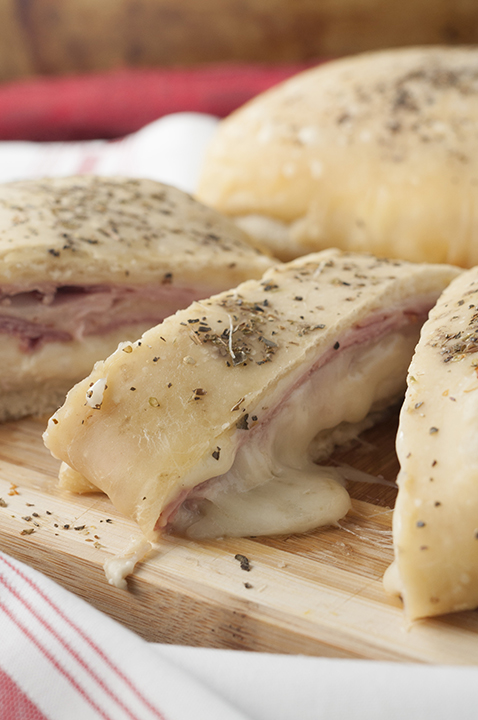 Some warm melty cheese always feels like a big hug during the cold months. And whipping up a batch of this ham and cheese stromboli will give you the same feeling for it's oozing with cheesy goodness no one will be able to resist!
4. Baked Goat Cheese with Roasted Cranberries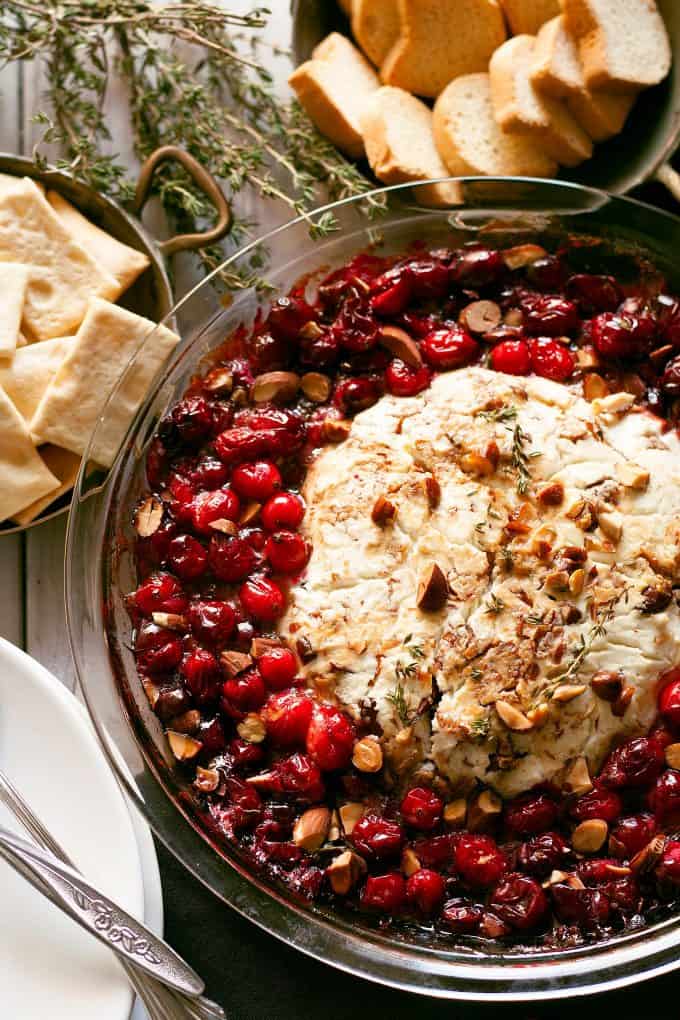 This baked goat cheese with roasted cranberries is very simple and easy to prepare. I know it looks complicated! The way it's presented makes it the perfect addition to your dinner table during the holiday season. It will make the mood even more festive!
5. Vegetable Tarte Provencale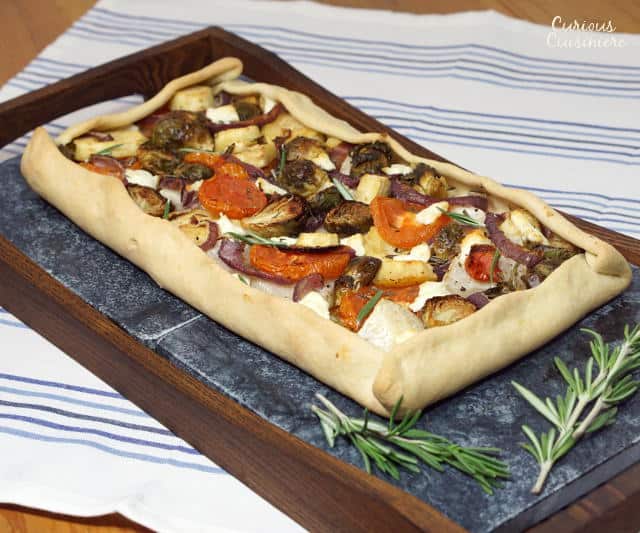 All your favorite winter vegetables roasted and packed in a crust makes a mouthwatering and a comforting appetizer ideal for the winter season. This appetizer tastes really delicious, leaving you happily satisfied!
6. Bacon Parmesan Gougeres (Cheese Puffs)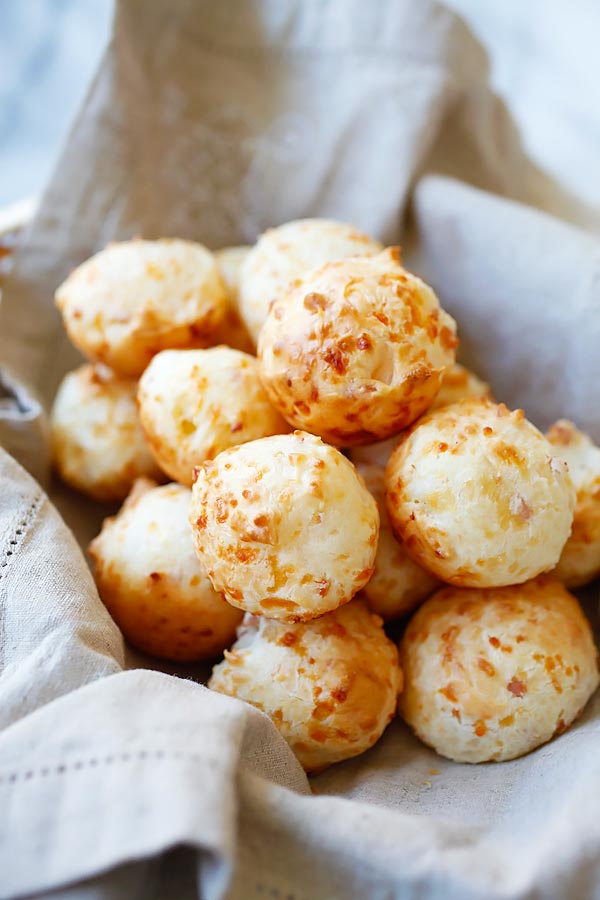 Everything's better with bacon, the same way as everything tastes better with cheese. Put bacon and cheese together and you got yourself one heck of an appetizer!
7. Maple Glazed Bacon Wrapped Roasted Carrots
Looking for a tasty appetizer dish to make the kids enjoy veggies? Well, you have to try these roasted carrots wrapped in crispy bacon and maple glaze. You'll be surprised at how quickly the kids will gobble these up!
8. Soft Beer Pretzels with Beer Cheese Dip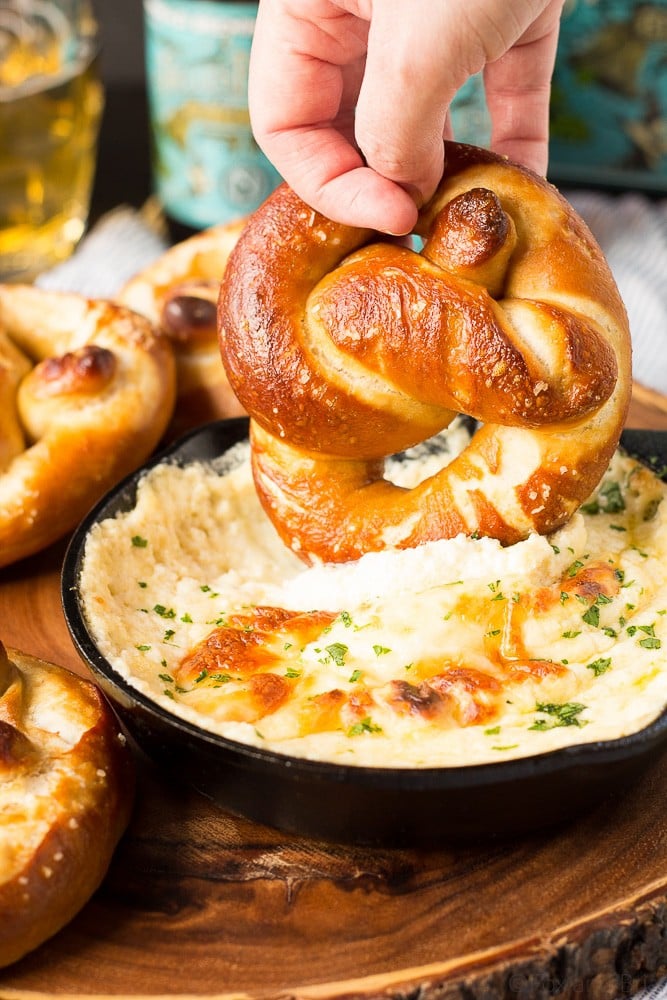 Beer and cheese and pretzels go hand in hand. With this recipe, you will find out exactly why. Make these pretzels and beer cheese dip your family's go-to appetizer during cold days.
9. Spiced Pear and Pomegranate Crostini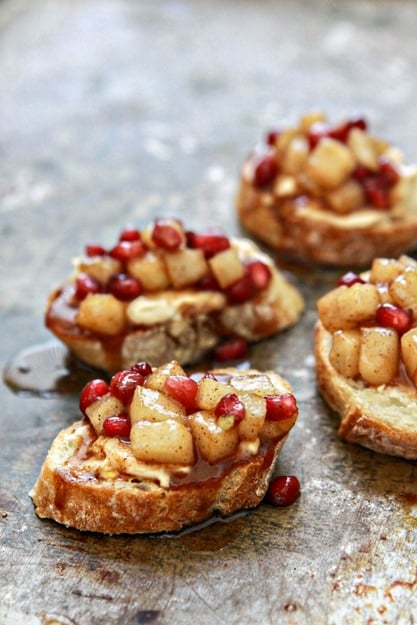 Great appetizers come in all shapes and sizes. And these mini bites of crostini will end your hankering for the most festive and divine appetizer this season. Sweet pears and pomegranate made these bites so irresistible!
10. Roasted Garlic, Parsnip & White Bean Soup
When served in cups and small bowls, soup can also make a great appetizer. I never realized that until I read about this recipe. I am now looking forward to trying this creamy soup as a starter at our next dinner party.
11. Cranberry Brie Pull Apart Bread
Feast your eyes on this wonderful pull-apart bread made with sourdough bread, chopped pecans, brie, and dried cranberries. It's an ooey gooey winter appetizer which deserves a spot on your holiday menu.
16 Healthy Zucchini Recipes! #appetizer, #dessert, and more!https://t.co/0C2vFrI0qg pic.twitter.com/m7ENJt9bcs

— Homemade Recipes (@BestHomeRecipes) December 17, 2016
12. Jalapeno Popper Turnovers
Leave some space in your tummy for these babies. These jalapeno poppers will spice up your life and will be a big hit when served for a hungry crowd. Whipping these up is a breeze!
13. Pomegranate White Cheddar, Toasted Almond, and Crispy Sage CheeseBall
This glob of cheese is sweet and fruity on the outside and oh so cheesy on the inside. You can easily try this but make sure to double the size. Your family will gobble this up and the next thing you know, this cheeseball is gone!
14. Caramelized Onion Bacon Dip
This rich and creamy onion bacon dip goes great with vegetables, crackers or crispy toasted baguette slices, and even chunks meat. You never know until you try! This dip is so good you will want to eat this even on its own!
15. Mushroom Arancini with Roasted Tomato Sauce
Mushroom Arancini — cheesy and savory arancini or stuffed rice balls coated with breadcrumbs then deep fried to golden brown perfection. Every bite is loaded with melty cheese, so good!
Still got time for more appetizer recipes? Check out this video from The Domestic Geek:

As winter draws near, we tend to get hungrier more often than the usual. We always look for something to munch on. Thankfully, the winter season is also the time for parties, get-togethers, and special family dinners. Meaning, more food on the table! More appetizers to pass around! So you'll find yourself stuffed with delicious food to satisfy your cravings. I hope you'll add these winter appetizer recipes to your list. You don't have to wait for a party or special gathering, even a typical day deserves these recipes during winter!
What do you think of these winter appetizer recipes? Which recipes are you planning to try? Share your experience with us in the comments section below. Read these 16 Easy Soup Recipes To Keep You Cozy!
Don't forget to keep in touch, foodies!
Sign up for our newsletter here!
Also, make sure to follow us on social media too:
Facebook
Instagram
Pinterest
Twitter
Tumblr