Carne asada, chicken, french fries, shrimp, rice, beans and more, stuffed into these 15 mouthwatering burrito recipes. Fall in love over and over…and over again.
Wrap N' Roll With These 15 Phenomenal Burrito Recipes
Burritos comes in the clutch when you don't have much time, but want something that's going to satisfy you to the fullest. Open the fridge and you're sure to find all of the ingredients you need for a burrito: leftover steak, rotisserie chicken, beans, hot sauce, cheese and more. All you have to do is warm up some tortillas, heat up your ingredients, wrap them up and you've got yourself one heck of a meal. If you're looking for some ideas, check out these 15 awesome burrito recipes below.
Stop buying and start making them!
1. Chicken and Avocado Burritos
Chicken and avocado along with some cheese, salsa verde, sour cream and cilantro team up to give you one hell of a burrito. Full recipe.
2. California Carne Asada Burritos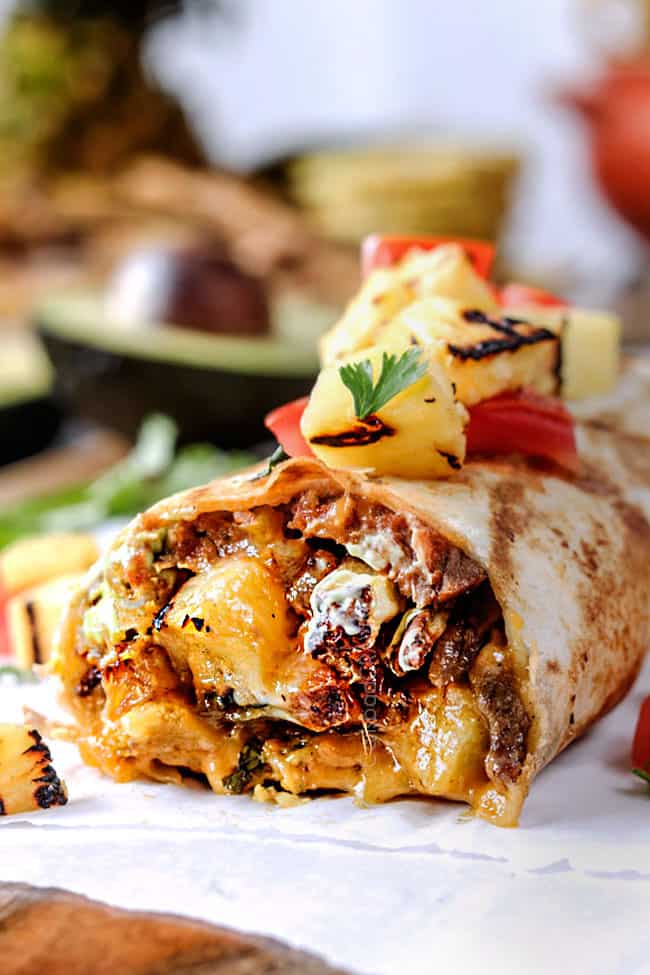 California carne asada burritos loaded with sweet grilled pineapple, tender grilled steak and french fries! Check it out here.
3. Chorizo Breakfast Burritos
An on-the-go breakfast you can prepare for the hubby and the kids. Grab the recipe here.
4. Smothered Burritos
Seasoned ground beef, rice, and beans wrapped in a tortilla, smothered in a spicy sauce and melted cheese. Oh my. Click here for the recipe.
5. Sweet Potato and Black Bean Vegan Burritos
Vegans can (of course) enjoy the deliciousness of burritos too! Learn how to make it here.
6. Smothered Baked Chicken Burritos
This impressive smothered baked chicken burrito recipe comes packed with less calories than usual. Recipe.
7. Chipotle Shrimp Burritos with Simple Avocado Crema
A complete meal in one amazing shrimp burrito. Get the recipe here.
8. Grilled Chicken Burritos
Healthy and yummy grilled chicken burritos. It's the perfect way to impress. Check it out here.
9. 

Vegan Pizza Burrito
Vegan pizza burrito?! Yes! Find the recipe here.
10. Garlic Mushroom Burritos With Sriracha Rice
Spice up your nights with this Sriracha garlic mushroom burrito. Read here for the full recipe.
11. Smothered Sweet Pork Burritos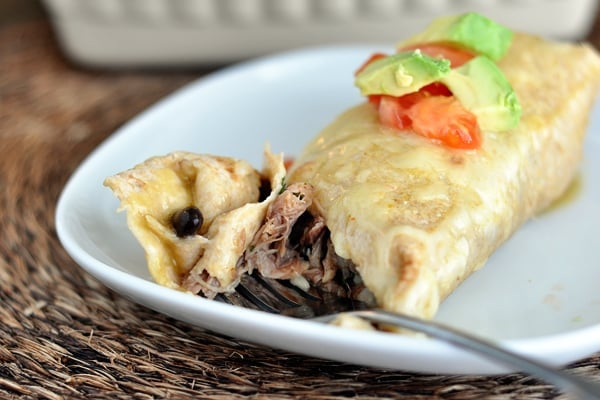 A burrito made from only a few simple ingredients, but you wouldn't know because it's bursting with fantastic flavors. Grab the recipe here.
12. Clean Eating Broccoli and Spinach Burritos
The tastiest and most exciting way to eat veggies is to roll them up inside a tortilla. Here's the recipe.
13. Chicken And Broccoli Grilled Burritos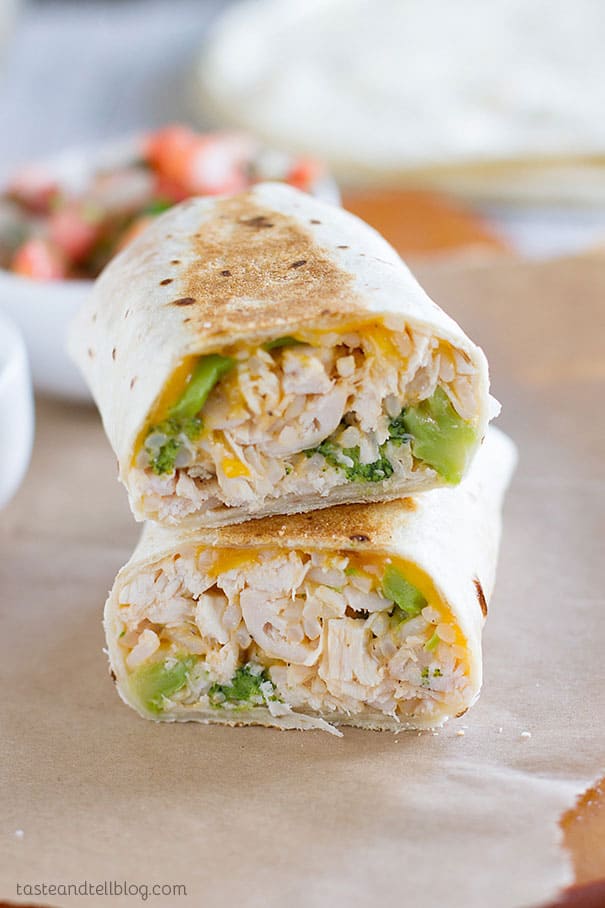 If you're looking for a recipe that is kid-friendly and quick to make, this is the best option to whip up at any time of the day. Full recipe.
14. Chili Cheese Burrito
Everything you love about chili, jam packed in this cheesy and spicy burrito. Get the recipe here.
15. Breakfast "Burrito" with Bacon and Avocado
You can't go wrong with avocado and bacon. Put the two together inside of an amazing homemade egg crepe and you've got this low-carb breakfast burrito. Recipe.
What do you think of these burrito recipes? Which recipe are you planning to try? Share your experience with us in the comment section below.
Related Posts: 
Check Out This Post From DIY Ready:
Don't forget to keep in touch, foodies!
Sign up for our newsletter here!
Also, make sure to follow us on social media: