It doesn't have to be Taco Tuesday for you to enjoy any of these delicious taco recipes.
10 Taco Recipes To Spruce Up Your Weeknight Bites
Originated in Baja California, in Mexico, tacos have spread to the United States and across the world thanks to their simplicity, versatility and delicious flavors. You can seriously throw everything from carne asada and jabaneros to salmon and cabbage slaw inside of a tortilla and you've got yourself a mouthwatering taco. Even if it's not #TacoTuesday, you should check out these 10 taco recipes that include jerk shrimp, slow cooked ranch chicken, guacamole and more.
1. Slow Cooker Ranch Chicken Tacos
Delicious tacos filled with chicken, drizzled with a garlic-y and creamy ranch dressing along with red onion, cabbage slaw and cilantro. Grab the recipe here.
2. Jerk Shrimp Tacos with Pineapple Salsa, Slaw and Pina Colada Crema
This just screams S U M M E R! Check it out here.
3. Buffalo Chicken Tacos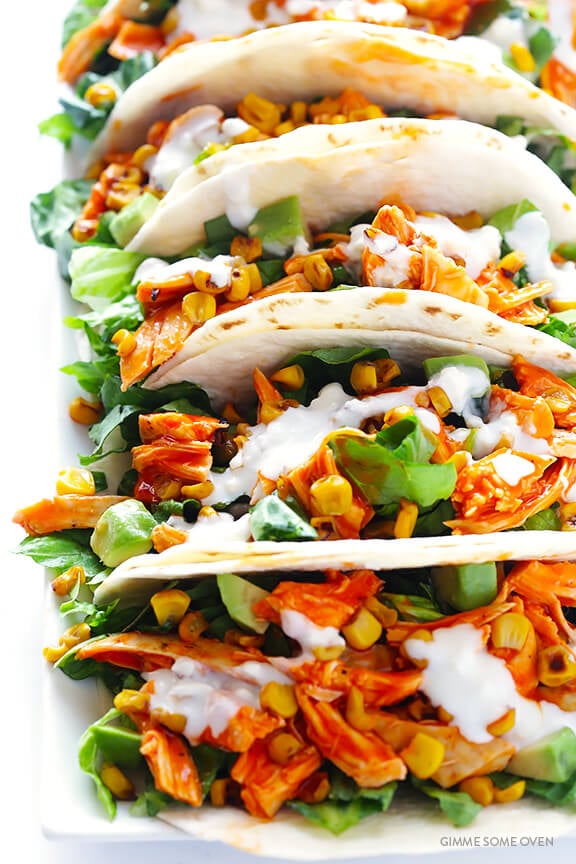 Tacos with mouthfuls of spicy and savory buffalo chicken, dry-roasted corn and blue cheese dressing. Here's the recipe.
4. Grilled Salmon Tacos with Avocado Salsa
A healthy fish taco recipe you'll be craving all year long. Get the recipe here.
5. Chipotle Lime Shrimp Tacos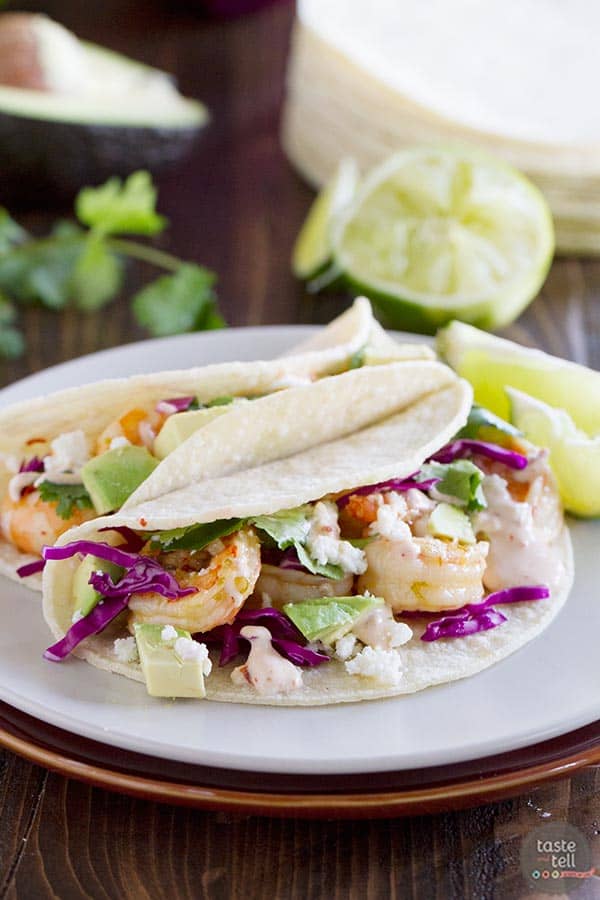 Enjoy a zesty taco dinner so quick and easy to prepare that you'll be amazed you never made it before. Click here for the recipe.
6. Texas Tacos
A crunchy nacho cheese shell filled with taco meat, bell peppers, onions, corn and diced tomatoes. Top it with sour cream, cheese, and cilantro and you're ready to go. Recipe.
7. Caribbean Chicken Tacos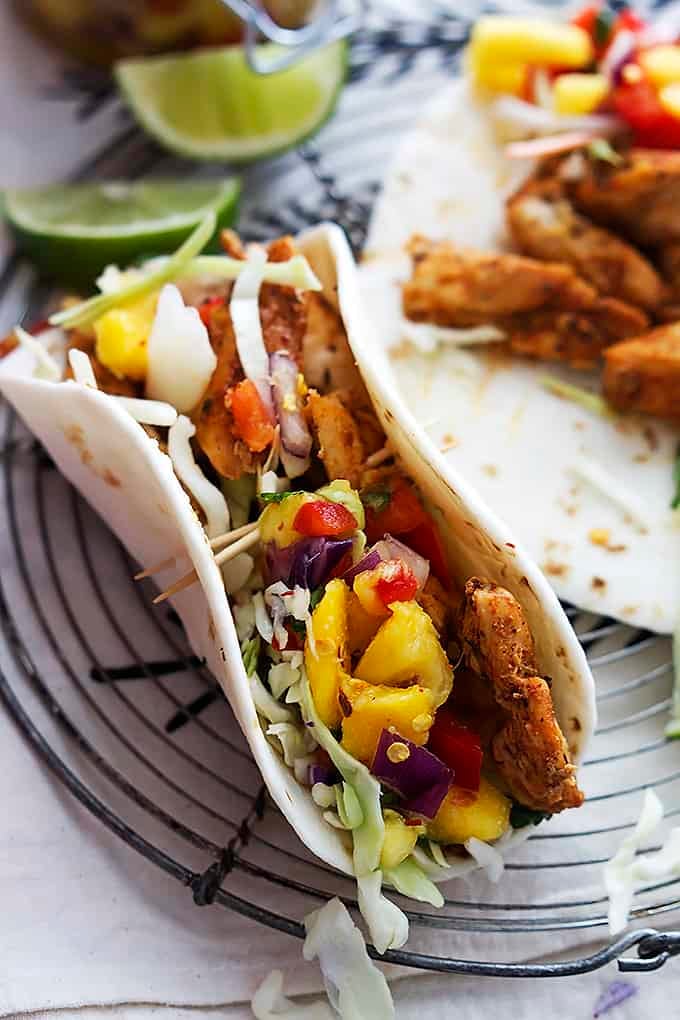 From tasty slices of chicken breasts to zesty Caribbean salsa, you won't be able to resist these Caribbean chicken tacos. Check it out here.
8. Loaded Guacamole Vegetarian Tacos
Who needs meat when these vegetarian tacos with guacamole are just as impressive?! Here's the recipe.
9. Steak Tacos With Chimichurri Sauce
Dinner comes together in a snap with these steak tacos smothered in a fresh chimichurri sauce. Learn how to make it here.
10. Caramelized Pork Tacos with Pineapple Salsa and Chili Sauce
A weeknight meal-worthy taco recipe that is guaranteed to end your day with joy. Full recipe.
What do you think of these taco recipes? Which recipe are you planning to try? Share your experience with us in the comment section below.
Related Posts:
8 DIY Taco Seasoning Recipes https://t.co/xNGDq59Lue pic.twitter.com/OxKlazlUL8

— DIY Ready (@DIYReady) January 21, 2016
Don't forget to keep in touch, foodies!
Sign up for our newsletter here!
Also, make sure to follow us on social media too: