Experience new flavors with these great appetizers from all around the world! Different is better, especially when it's this tasty. All meals should have a great start and that's where appetizers come in. While you may be well acquainted with the appetizers from your state or country, you're probably don't know about what everyone else in the world is enjoying before their meals. Today we'll be showing you a number of great appetizers from around the world, with both unique and familiar ingredients. Prepare to be amazed by this appetizer list!
Great Appetizers You Never Had But Need to Try!
1. Gravlax (Swedish Cured Salmon)
A Nordic dish made of cured salmon infused with fresh dill, vodka (optional) and seasonings. A good bagel goes well with this appetizing treat.
2. Chinese Steamed Dumplings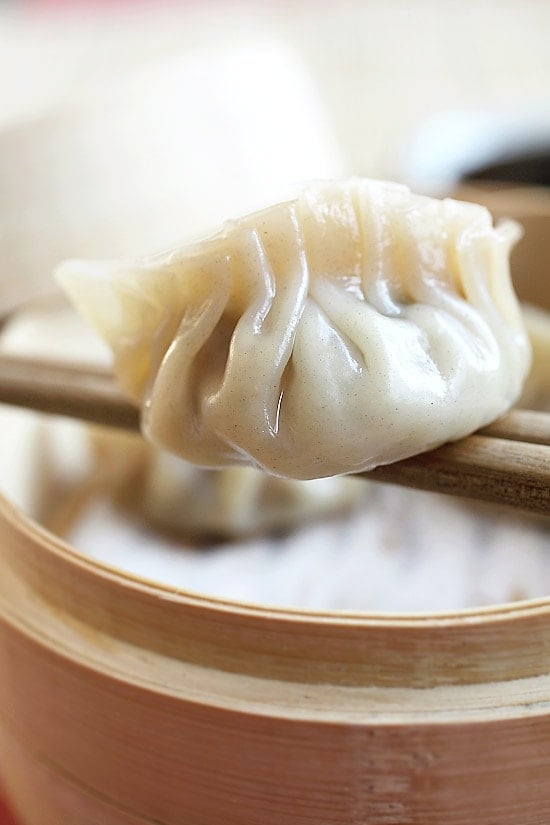 Chinese steamed pork dumplings are both easy to make and quite tasty. One of the nation's favorites, it is bound to be an enjoyable culinary experience.
3. Bruschetta with Rosemary, Roasted Tomatoes, Ricotta, and Prosciutto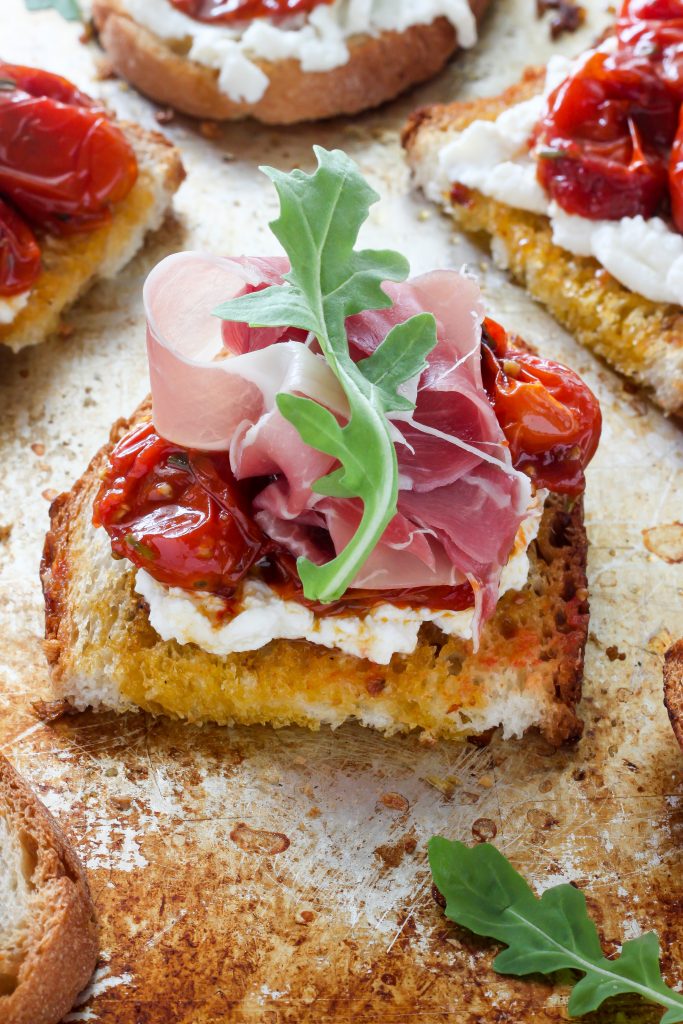 A popular Italian appetizer that makes one heck of an impressive party treat. Each bruschetta with rosemary, roasted tomatoes, riccota, and salty prosciutto is a work of art, your guests will appreciate.
4. Hot and Spicy Indian Masala Vada
A savory fritter, this Garam Masala Vada is made with Bengal gram dal and spices. Preparing this dish can be a bit tricky but this is one culinary adventure you won't regret.
5. Mexican Queso Fundido
Layers of ooey gooey melted cheese loaded with spicy chorizo sausage. How can you resist?!! For Cinco de Mayo, nothing could be more perfect. Serve it with red, white, and blue tortilla chips and they could be what your Fourth of July cookout needs.
6. Grilled Shrimp Vietnamese Spring Rolls
These Vietnamese spring rolls are just so refreshing, packed with shrimp, greens, and strips of veggies. Prepare it right and it will be the first thing your guests will notice.
7. Bacalaitos (Puerto Rican Codfish Fritters)
Bacalaítos are cod pancakes from Puerto Rico, usually served at festivals. An appetizer recipe this special deserves a spot in your appetizers menu.
8. Cucumber Feta Rolls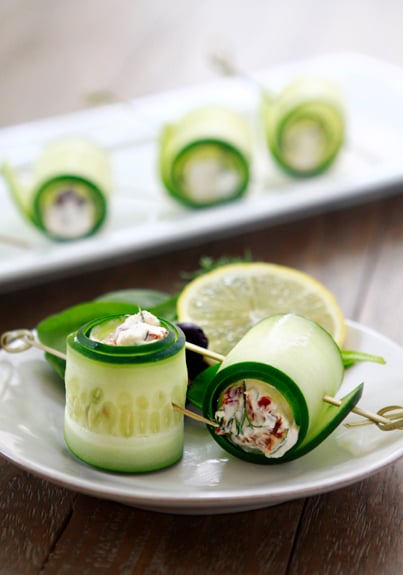 Whip up this easy Greek cucumber feta rolls recipe in no time! It will leave a clean taste in your mouth that will leave you wanting for more.
9. Malaysian Chicken Satay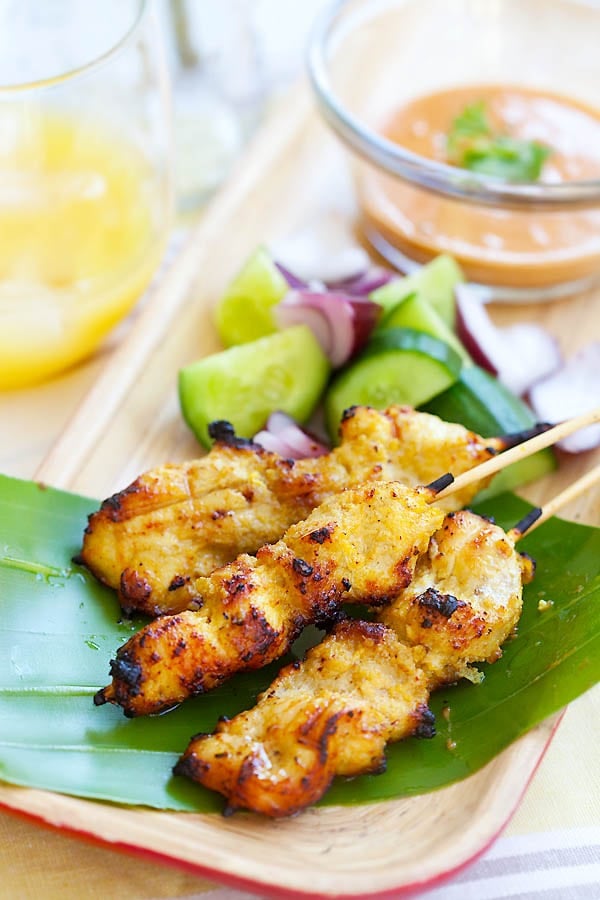 The best chicken satay you'll ever have with its oriental flair and exotic flavors! The shallots, turmeric, and lemongrass mixture of seasonings will leave a taste in your mouth that will surely boost your appetite.
10. Filipino Lumpia
The Filipino version of spring rolls served with sweet and sour dipping sauce. If you can get your hand on some bean sprouts, throw some in the filling mixture for a truly out of this world experience. You might also want to take a look at these easy spring roll recipes which works as tasty appetizers!
11. Japanese Spicy Edamame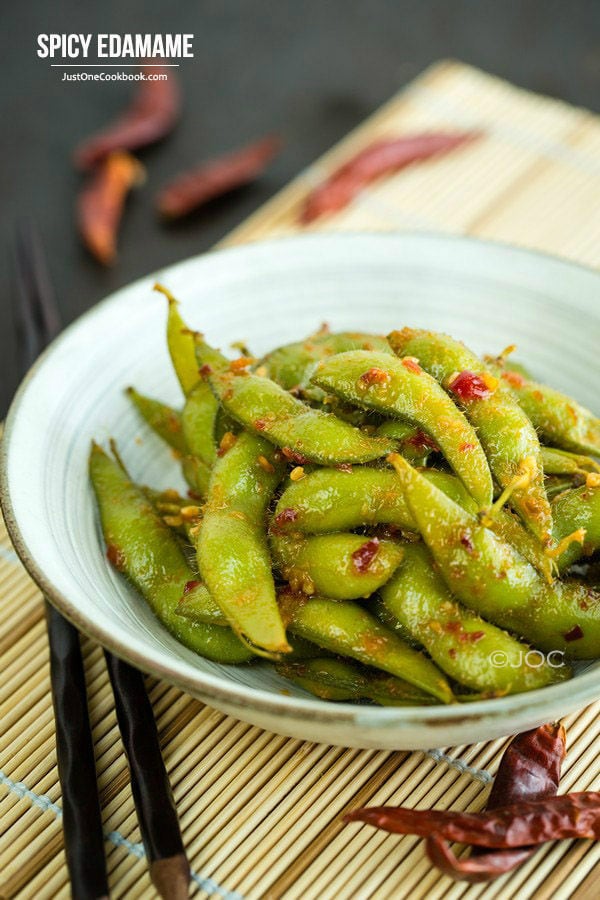 You can't go wrong with a simple edamame recipe. If you're looking for healthy appetizer recipes, make sure to try these crunchy and savory greens.
12. American Sweet & Spicy Coca-Cola Chicken Wings
An all-American favorite, these sweet and spicy coca-cola chicken wings never fail! It is so addictive, you need the rest of the appetizers in this list to you hold you off this finger-licking goodness for a while.
13. Korean Pancake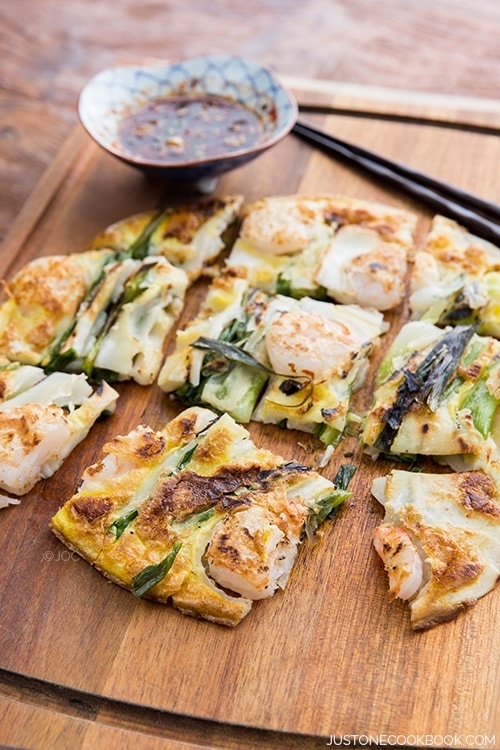 These Korean pancakes are so so addictive! Don't think they're just some ordinary pancakes. These babies will take you on a culinary adventure. With seafood in the mix, this could be my breakfast.
14. Argentine Empanadas
Traditional Argentine empanadas stuffed with beef, onions, paprika, hard-boiled eggs, olives and so much more. They are the stuff of foodie travelers tale, so why don't you bring them home, try the recipe, and enjoy!
Watch this video from Millenial Moms for three more super easy appetizers recipes:
Appetizers are meant to leave you wanting for more so if it's the same appetizer day in and day out, where's the zest in that? These great appetizers from different parts of the world should tickle your taste buds and boost your cravings. Whether you need appetizers for a crowd or simply want to try something new in the menu, these appetizers will work out for you!
What do you think of these great appetizers from all over the world? Share your thoughts with us in the comments section below!
Up Next: 14 Crowd-Pleasing Super Bowl Appetizers
Don't forget to keep in touch, foodies!
Also, make sure to follow us on Facebook, Instagram, Pinterest, and Twitter!
Editor's Note: This post was originally published on October 11, 2016, and has been updated for quality and relevancy.