Looking for great potluck recipes to share with your family, friends, neighbors and even with strangers? Find them here!
12 Must-have Potluck Recipes For Summer
The potluck or "bring-a-dish" party is a great and fun time for families and friends to get together and enjoy limitless and delicious foods from which everyone have their share and contribution as part of the tradition or practice. And because summer season is almost here, we knew already that you'll be needing an amazing recipe to make. So here are 12 must-have potluck recipes perfect to show off to everyone.
1. Pineapple Delight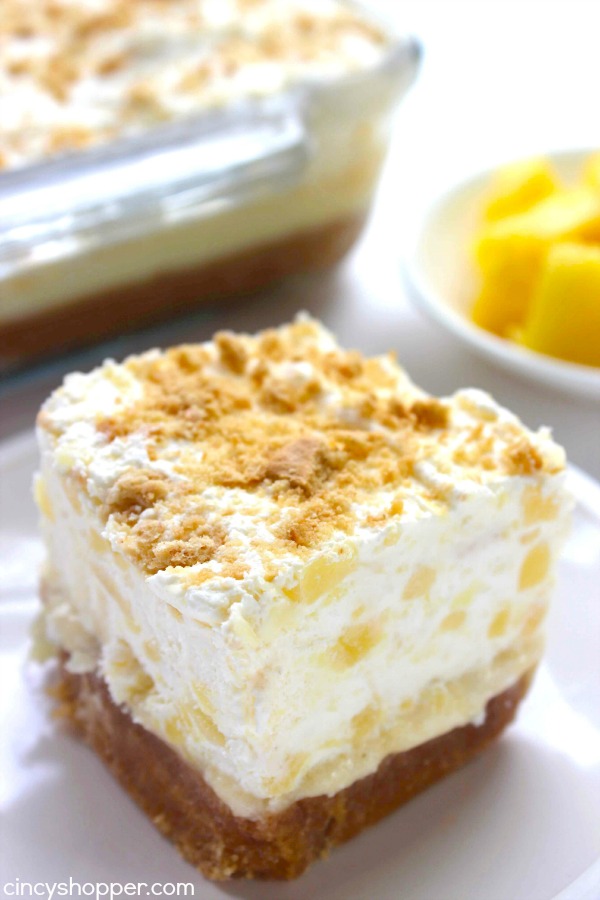 If you're going to share something, it must be delightful. Right?! Learn how to make this recipe here.
2. 

Broccoli Salad with Bacon, Raisins and Cheddar Cheese
A bright and refreshing broccoli salad with the perfect blend of sweet, tangy and savory flavors from raisins, bacon, cheddar cheese and crunchy veggies. Here's the recipe.
3. Bacon Wrapped Mini Sausages with Brown Sugar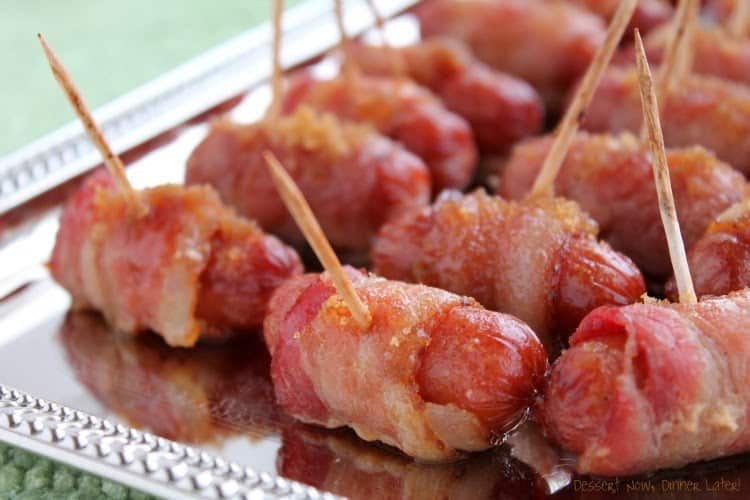 A batch or two isn't enough, because this simple and super easy recipe will be gone in just a snap. It's the best snack and appetizer every party must have. Full recipe.
4. Hawaiian Macaroni Salad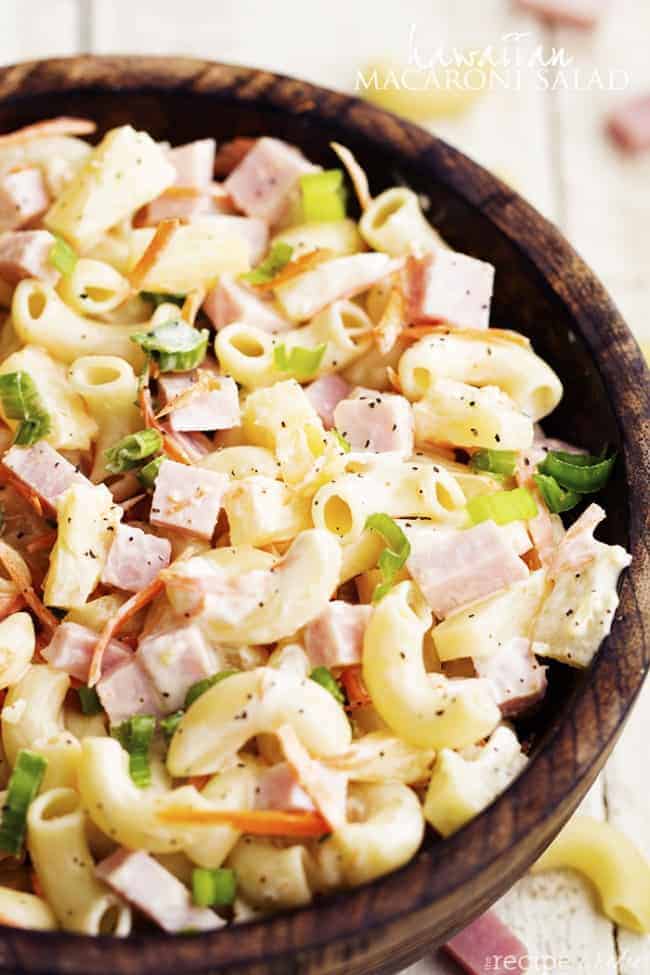 You can't enjoy summer without some island rhythm! Get the recipe here.
5. Ice Cream Poke Cake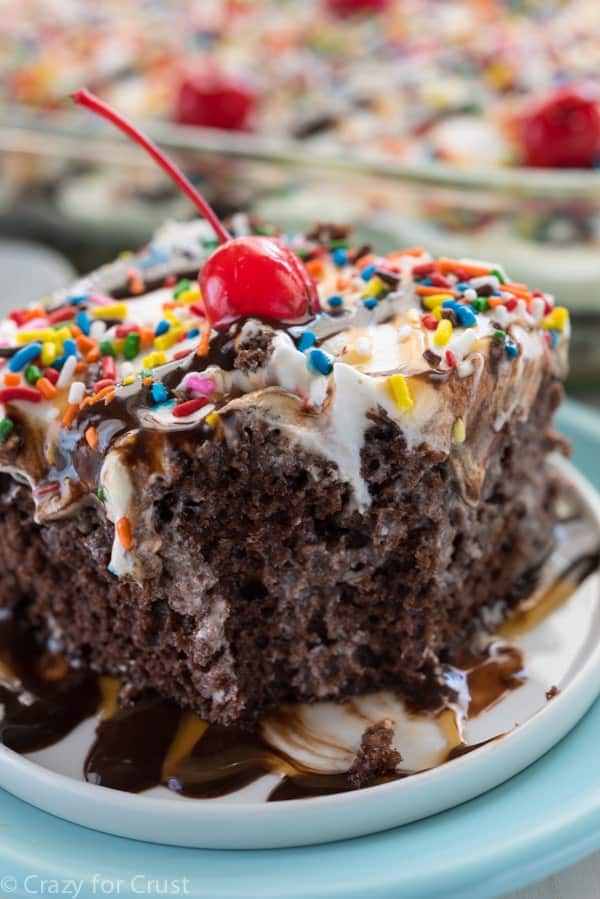 Enjoy an ooey gooey treat with both cake and ice cream goodness on it. It's great to share this recipe with your friends and family. Check it out here.
6. Root Beer Crock Pot Chicken Sammies
This is not like any other pulled chicken sammie recipe, it has root beer and it taste SO good! Grab the recipe here.
7. Orange Fluff Fruit Salad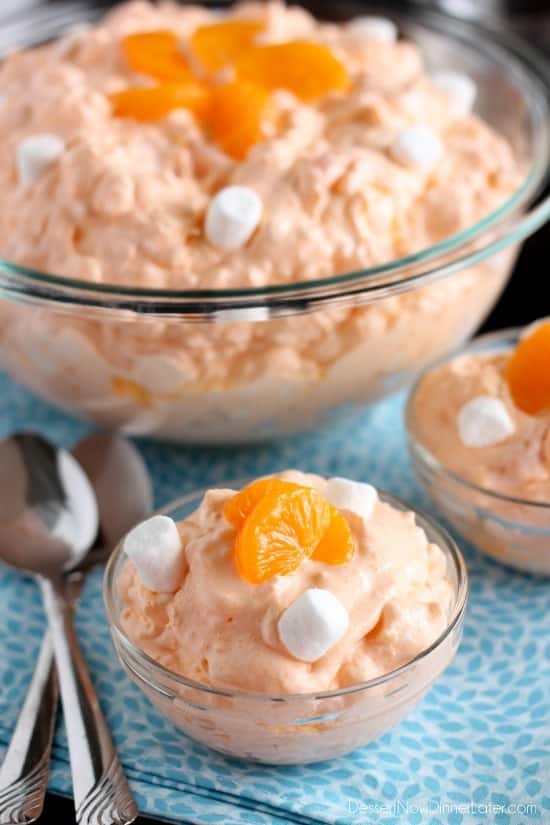 This candid orange fluff fruit salad doesn't just looks good but it tastes really good too and it's definitely one of the best and the easiest potluck recipe you can make. Recipe.
8. Layered Salad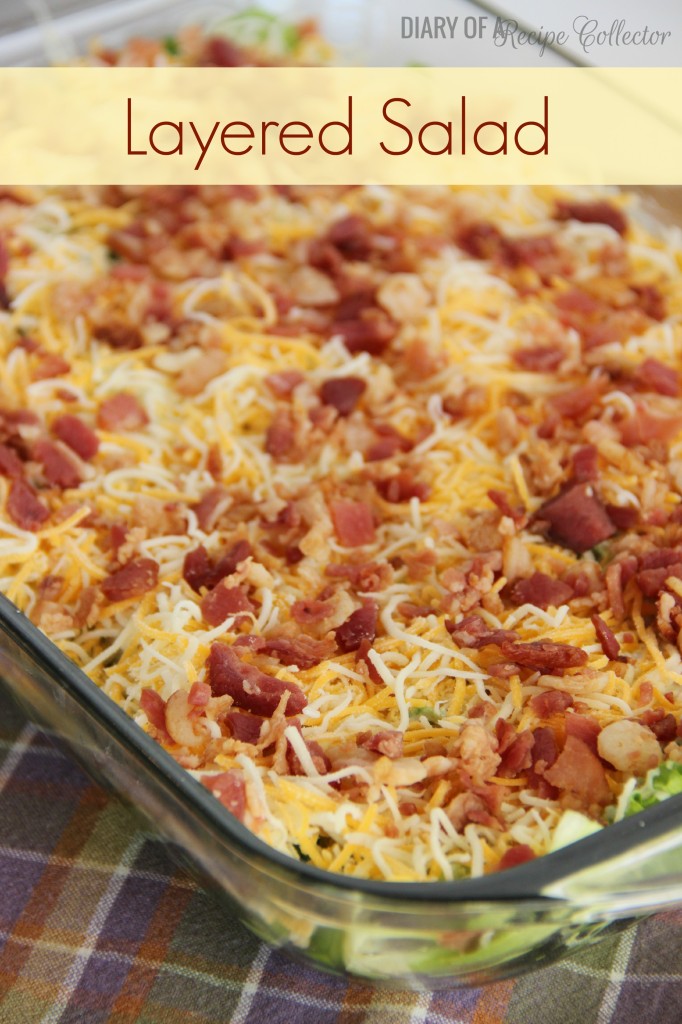 Every layer of this savory salad just got nothing but everything tasty AND amazing. See how you can make it here.
9. Mojito Fruit Salad
Stunning fruit salad in a refreshing and slightly sweetened lime juice dressing. Check it out here.
10. Cowboy Beans
Make everyone in a party satisfied with this delicious and extra flavorful Cowboy recipe. Get the recipe here.
11. Strawberry Cheesecake Icebox Cake (No Bake)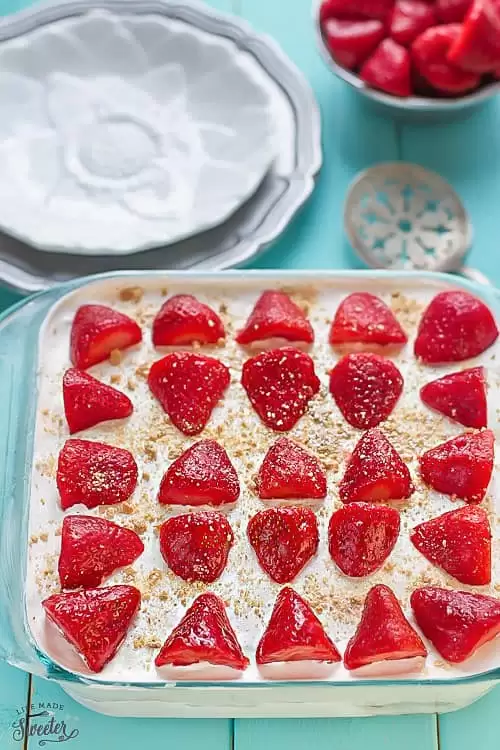 Strawberry Icebox Cake is an awesome make-ahead dessert great for potlucks or family gatherings. Full recipe.
12. 

Greek Salad Skewers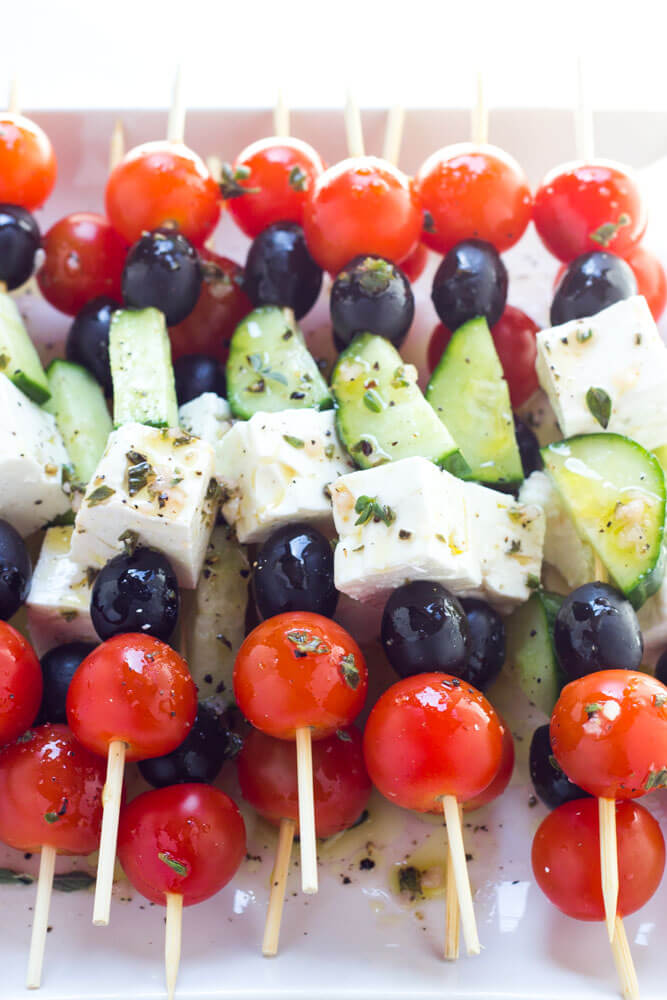 Summer parties always call for a blanket of skewers serve atop of the table. This is the perfect skewer recipe and a major crowd-pleaser. Grab the recipe here.
What do you think of these potluck recipes? Which recipe are you planning to try? Share your experience with us in the comment section below.
Related Posts: 
Don't forget to keep in touch, foodies!
Sign up for our newsletter here!
Also, make sure to follow us on social media too: