Start the school year right with these simple breakfast recipes for kids!
Quick And Easy Breakfast Recipes For Kids
The end of August signifies one important thing for you and your kids—it's time to go back to school! We at Homemade Recipes want to help you start the school year right by giving you a list of breakfast recipes for kids. We know how challenging it can be to make something decent for breakfast when you're dealing with so many things, with very little time. Don't worry because these breakfast recipes for kids are quite easy to follow! These simple recipes prove you can still make a hearty breakfast for your kids, without having to spend so much time in the kitchen.
1. No-Bake Breakfast Balls
These no-bake breakfast balls from Kids Activities Blog are made with almond, cashew, dried fruit, almond butter, dark chocolate, and toasted granola. You're off to a good start when you get to eat all these ingredients for breakfast. Make these tiny wonders on weekends (Ask your kids to help!) so you will have something to grab from your fridge on very busy mornings.
2. Potato, Egg, and Cheese Waffles
Because of this recipe by Scattered Thoughts of a Crafty Mom, you will have very decent waffles for breakfast! Your kids are bound to love them since they are made from hash browns, egg, bacon, and cheese,
3. English Muffin Breakfast Sandwich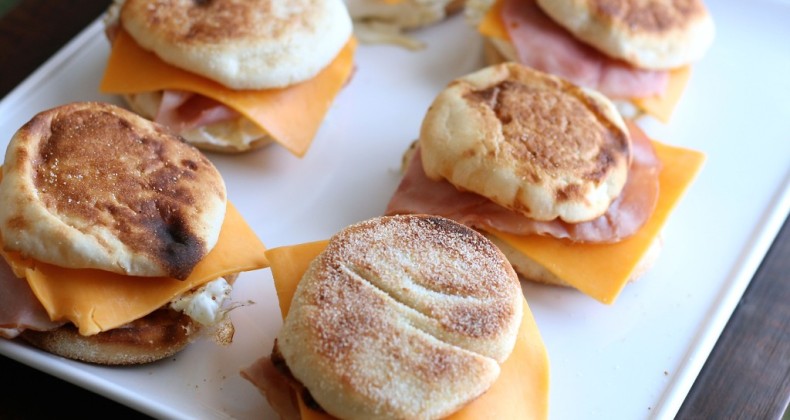 You don't need to go to McDonald's to have English Muffins for breakfast. With this recipe from The Kitchenarium, you can make them on your own at home. And, you don't have to start from scratch every time you want to have one. Just assemble the English Muffins ahead and store them in the freezer. Pop them in the microwave for a few seconds and you're good to go.
4. Peanut Butter Cheerio Bars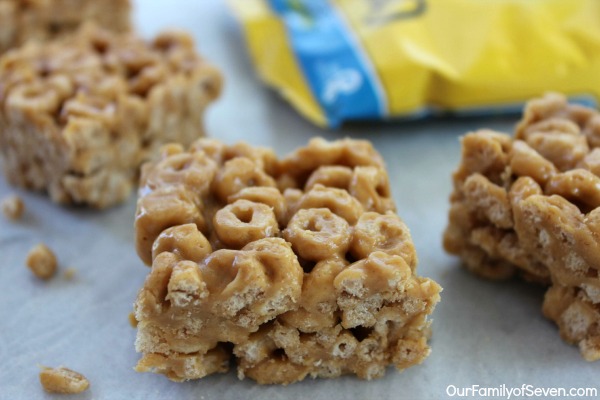 This Our Family of Seven recipe put few of our favorite things together–peanut butter, Cheerios, and honey. Balance the sweetness of no-bake breakfast bar with almond milk; or, to make it less sweet, you can use an all natural peanut butter.
5. Breakfast Burritos with Kale, Mushrooms, and Feta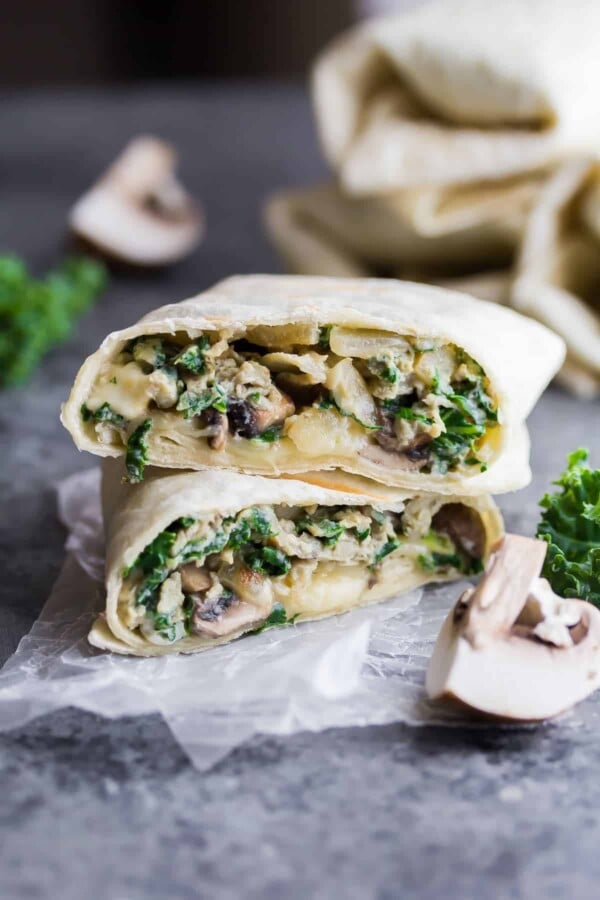 Thanks to this recipe by Sweet Peas and Saffron, you will learn how to whip up an easy meal for your kids in the morning! What makes this breakfast burrito amazing is its freezer-friendly. You can make plenty of burritos on the weekend so you will have enough to pop in the microwave on busy weekdays. Plus, it has ingredients like mushroom, kale, and feta cheese, making it a very healthy go-to meal.
6. Make-Ahead Fruit and Yogurt Breakfast Parfaits
With this Iowa Girl Eats recipe, you can actually make your favorite dessert…and eat it for breakfast! What makes this parfait even better is it's loaded with healthy ingredients such as yogurt, oats, chia seed, milk, and fruits. This is probably one of the best guilt-free treats you start your day with.
Beefy & cheesy ground beef with elbow macaroni. 🧀
Perfect for the family's weeknight meal.
👉https://t.co/A9W26RTtyk #CheesyRecipes

— Homemade Recipes (@BestHomeRecipes) July 9, 2017
7. French Toast Roll-Ups
Start your morning right with these French toast roll-ups filled with cream cheese, fruit, or chocolate. Just follow the recipe from The Girl Who Ate Everything and you'll have these decadent treats hot and ready in no time. You can also make these again when your kids come home from school.
8. Breakfast Energy Smoothie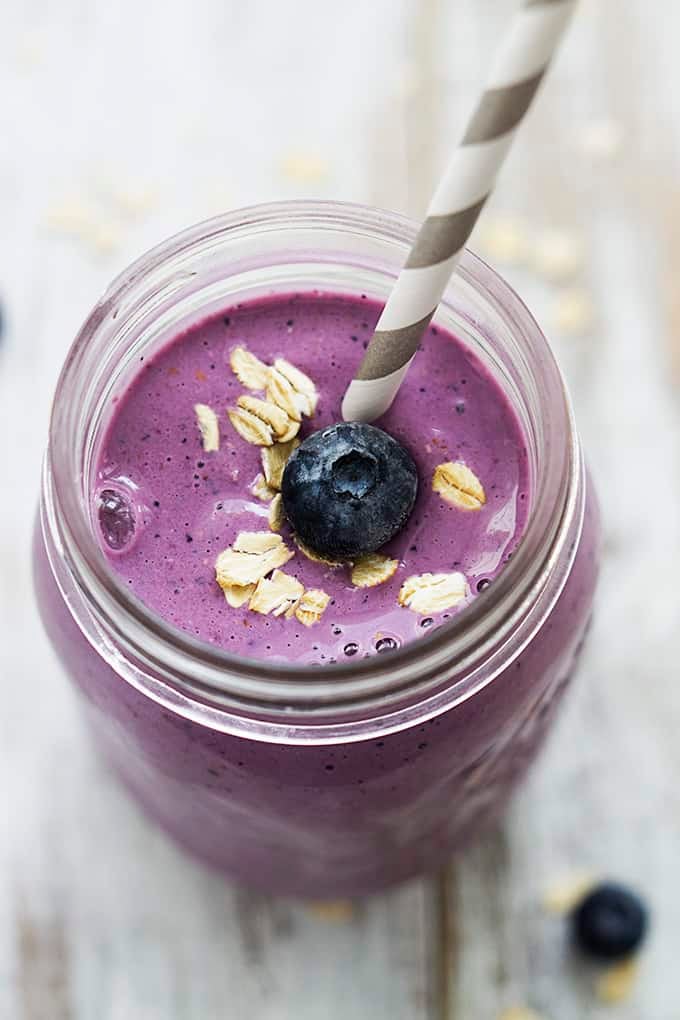 Have this healthy smoothie from creme de la crumb for breakfast! It's probably the easiest and quickest healthy breakfast you can whip up for your kids…and even for yourself.
9. Ham and Potato Breakfast Casserole
This ham and potato breakfast casserole by The Gunny Sack is quite easy to make although it takes some time to cook. But if you're an early riser, you can definitely make this one for breakfast. Or, you can make this on weekends when you have more time to spare.
10. DIY Freezer Oatmeal Cups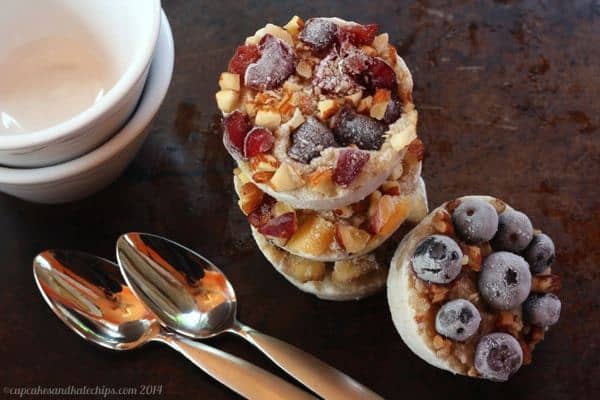 Just follow the tips in this Cupcakes and Kale Chips creation and you will have frozen oatmeal in no time. Breakfast is definitely going to be easy peasy when you have these ready in your fridge.
11. Breakfast Taquitos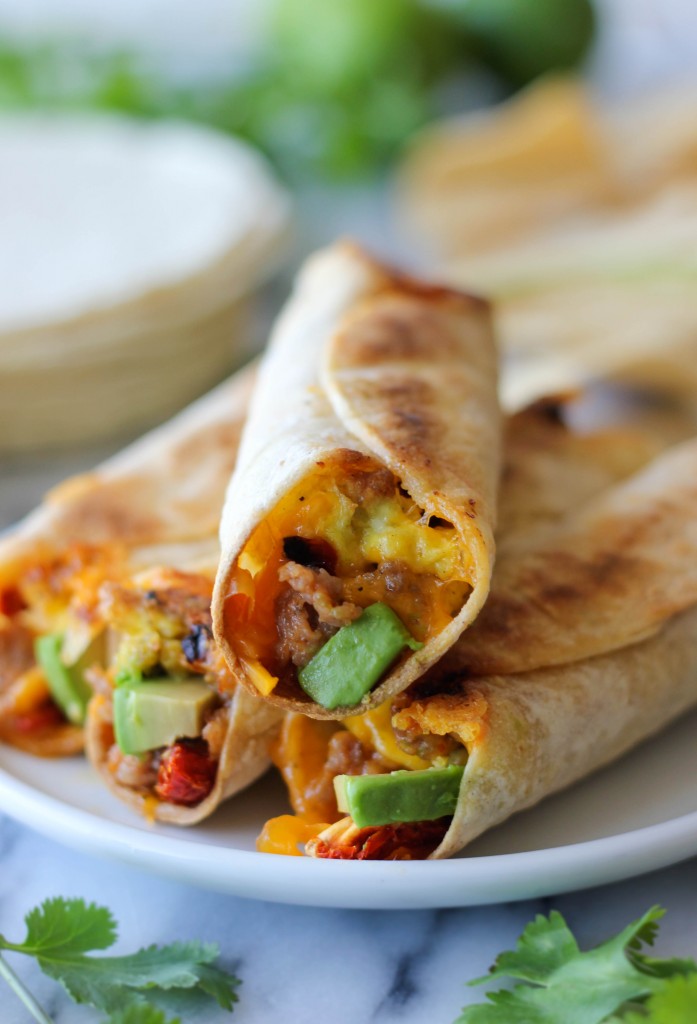 These breakfast taquitos by Damn Delicious is definitely a triple threat. It's healthy, delicious, and filling! It won't be a surprise if your kids will ask you to make it again for lunch and dinner.
12. Breakfast Corn Dogs
Your kids will love these corn dog bites from Brown Sugar. And why not? They are made from pancake batter and sausage links! These little babies are so easy to make you can have them ready in about 15 minutes.
13. Healthy Egg Muffin Cups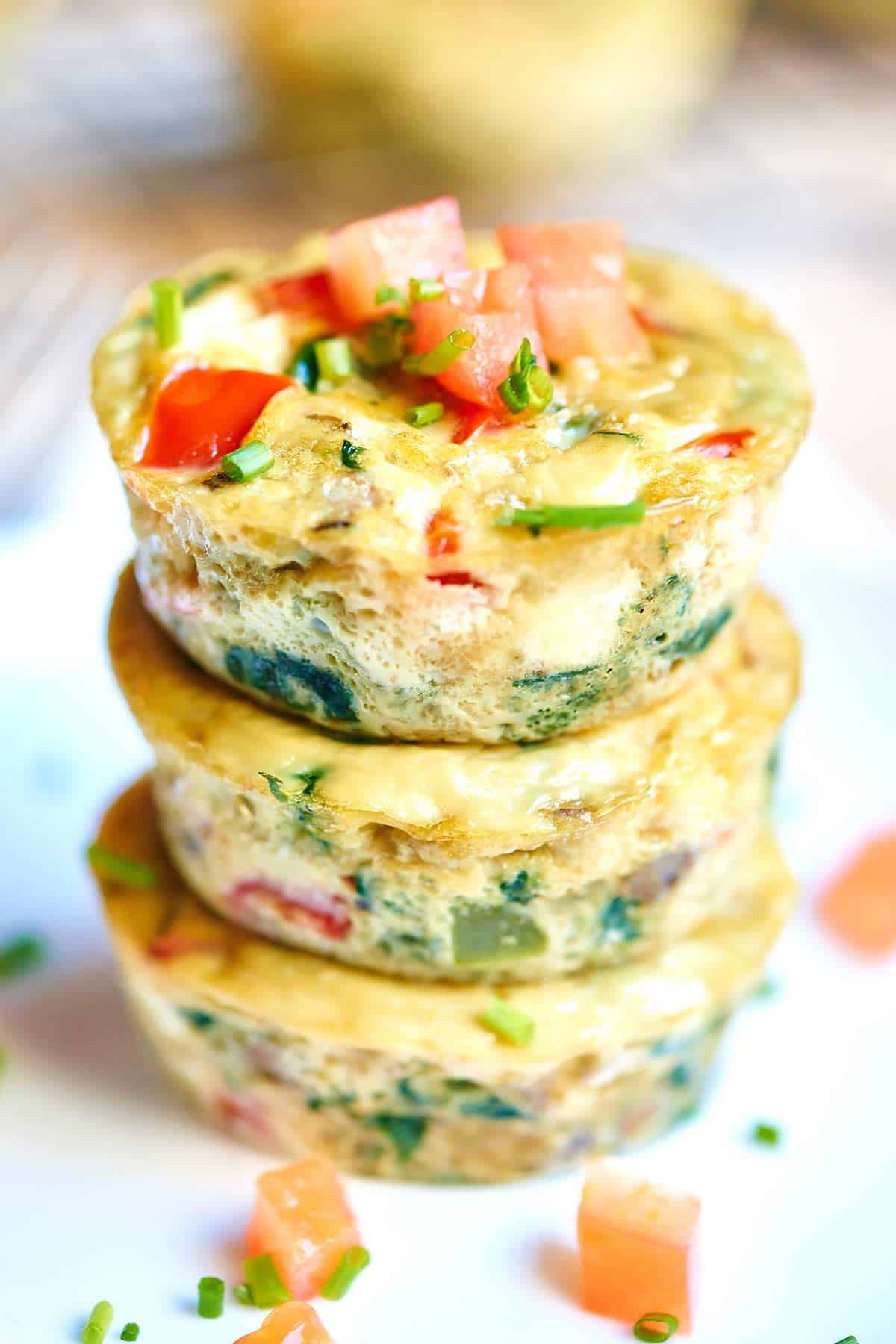 These healthy egg muffins by Show Me The Mummy look very inviting. To think a meal this pretty takes less than 30 minutes to prepare and can be made in advance. This is definitely a must-try egg recipe!
Learn more breakfast recipes for kids in this video by Food and Flavors:
Most of the breakfast recipes for kids above have one thing in common—they can be made in advance. Prepare at least three sets of breakfast ahead one weekend and you will see the difference it makes to your time on weekdays. You will have more time to help your kids get ready for school.
What do you think of these back-to-school breakfast recipes? Which recipe are you planning to try? Share your experience with us in the comment section below.
Up Next: 22 Homemade Breakfast Bar Recipes
Don't forget to keep in touch, foodies!

Also, make sure to follow us on Facebook, Instagram, Pinterest, and Twitter!
Editor's Note – This post was originally published in April 2016 and has been updated for quality and relevancy.