Transitioning to a vegetarian lifestyle have never been this easy and satisfying! Make it perfect and more enjoyable with these easy vegetarian recipes!
15 Easy Vegetarian Recipes That Are Better Than Meat
Go meatless every day with these easy vegetarian and vegan recipes and start a healthy lifestyle without sacrificing the pleasure and satisfaction you can get from eating meat. Maybe there's some point in your life where vegetables are very hard to appreciate and enjoy but these recipes I've gathered will make you cook them all the time. These are foolproof recipes to surpass your desire for meat. Start eating healthy with these amazingly delicious and easy vegetarian recipes you can cook for your entire family.
1. Buffalo Cauliflower Quinoa Meatballs
These "meatless" meatballs are so pleasing that you won't even bother looking for a chunk of meat. Find the recipe here.
2. Bean and Zucchini Cutlets
Bean and zucchini as a substitute for beef patties? Yes. That's how flavorful they are!. Here's the recipe.
3. Vegetarian Pulled Pork
This vegetarian version of a pulled pork is so brilliant. You can't even tell it's jackfruit! Click here for the recipe.
4. 
Vegetarian Baked Taquitos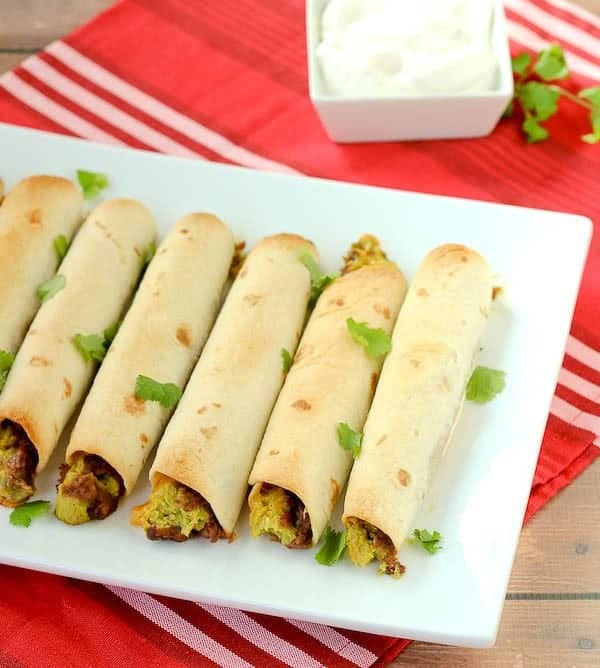 Looking for the perfect snacks or light lunch for you and your vegetarian guests? Try these super easy baked taquitos with less ingredients including refried beans, taco seasoning, flour tortillas, guacamole and cheese. Recipe.
5. General Tso's Cauliflower
Whoever discovered this recipe is such a kitchen genius. Read here.
6. Tofu and Almond Butter Sandwich
If you think that this sandwich is boring, then you should definitely give it a try. A bite will prove you wrong! Grab the recipe here.
7. Spicy Peanut Tofu Stir Fry
Stir fried tofu tossed in easy-to-prepare thai-style peanut sauce along with shiitake mushrooms and onions. Super flavorful! Full recipe.
8. 

Carrot, Sweet Potato and Feta Fritters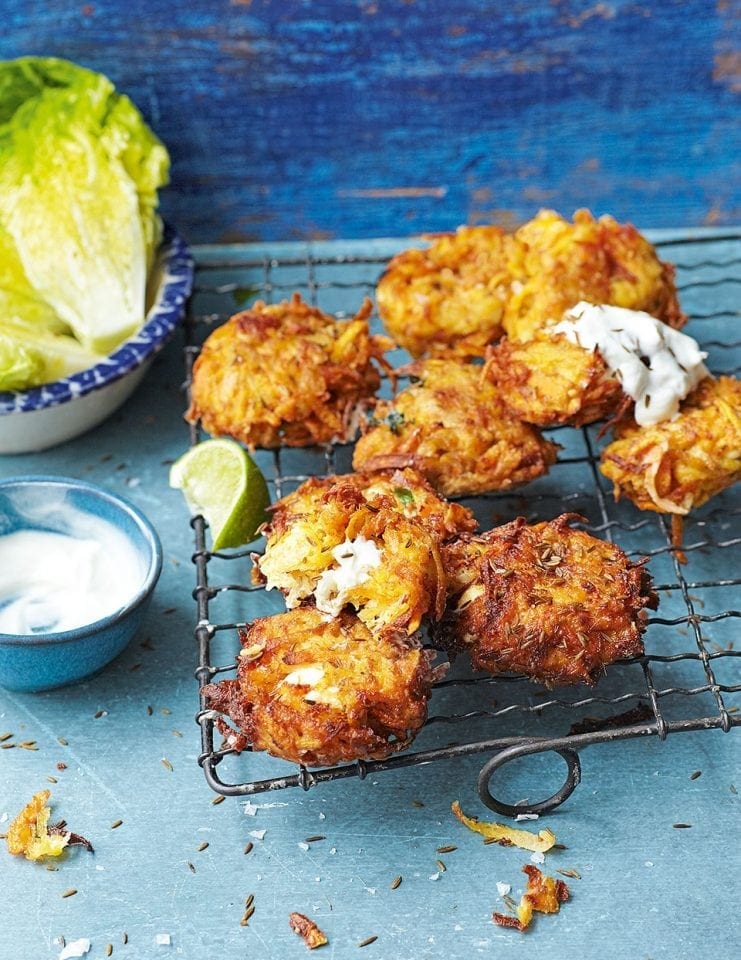 Honestly, this fritter recipe is not the easiest but it's really good and worth a try. See how to make it here.
9. Portobello Mushroom Bacon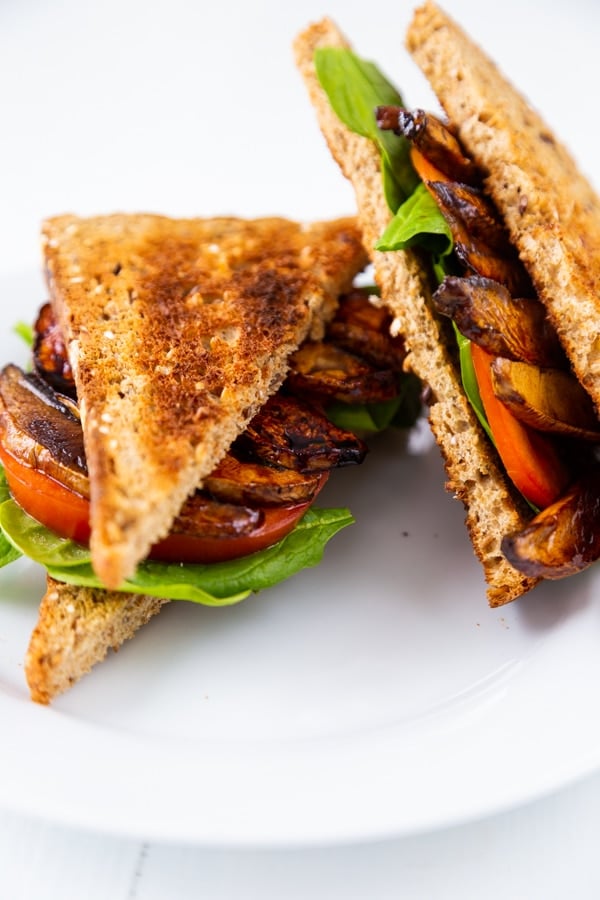 Vegan bacon for real! Check it out here.
10. Savory Pizza Porridge
If you haven't try savory oatmeal before, this is the perfect recipe to start with. Get it here.
11. Tofu Katsu with Chilli Sauce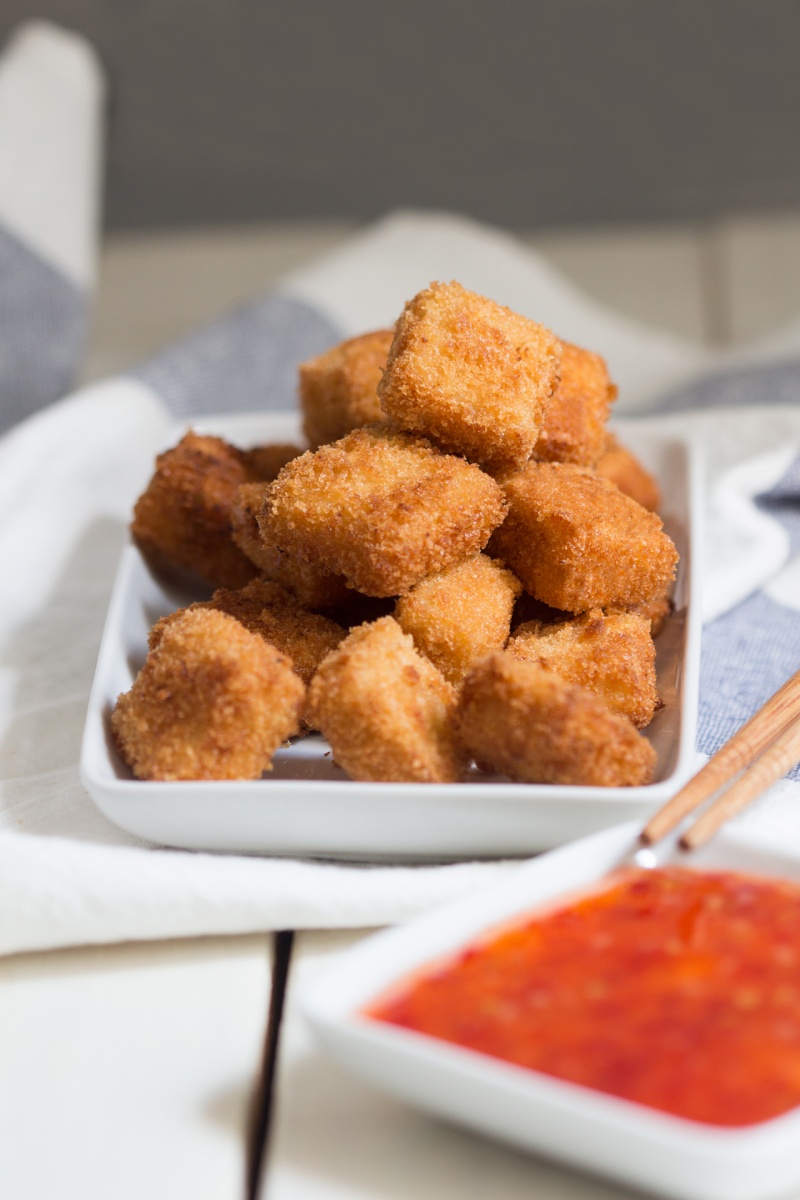 Make your picky eaters enjoy tofu with this simple and easy vegetarian recipe. Find the recipe here.
12. Vegan Tacos
Tacos loaded with fresh veggies, warm spicy beans, taco spice mix and incredible sauces. Superb! Here's the recipe.
13. Vegan Sloppy Joes
A plant-based meal that comes together in just 30 minutes without giving up its rich and intensely delicious flavor. Check it out here.
14. Avocado and Sun-Dried Tomato Pesto Pasta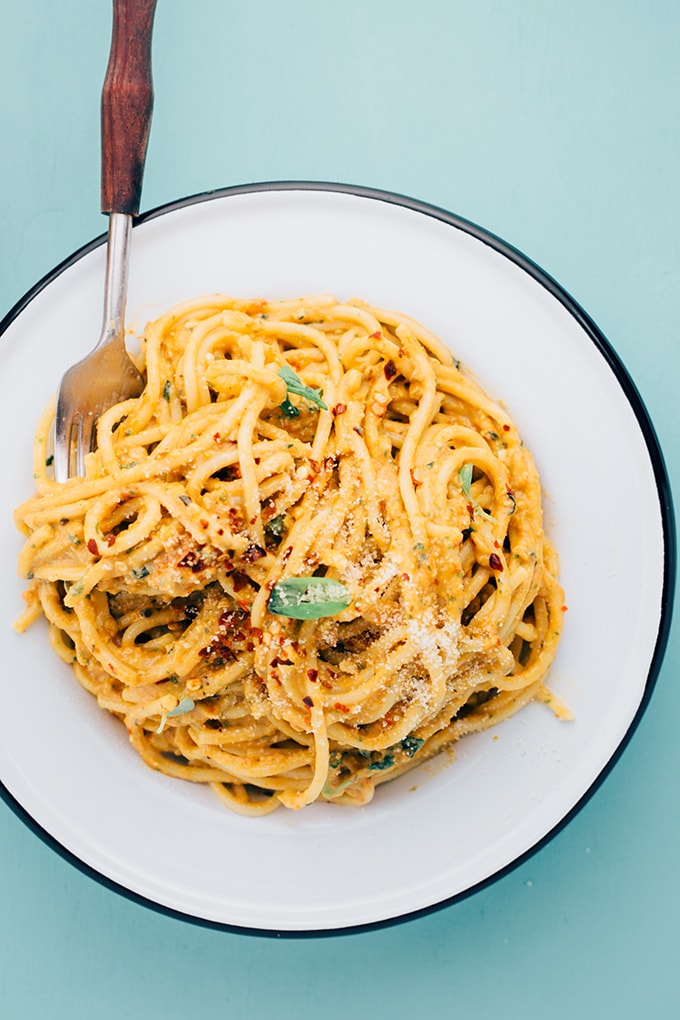 Who needs bacon, ham or ground beef when the sauce is this fine and on point. Try it here.
15. White Bean and Mushroom 'Meatballs'
Delicious meatballs made with white beans, mushrooms, bread crumbs, herbs and seasonings coated in a thick and rich marinara sauce. Recipe.
What do you think of these easy vegetarian recipes? Which recipe are you planning to try? Share your experience with us in the comment section below.
Related Posts: 
Don't forget to keep in touch, foodies!
Sign up for our newsletter here!
Also, make sure to follow us on social media too:
Facebook
Instagram
Pinterest
Twitter
Tumblr