Looking for romantic dinner recipes that are delicious and perfect for Valentine's Day? Here are 15 great recipes you need to try!
15 Romantic Dinner Recipes For Valentine's Day
Spread the love and warmth this Valentine's Day with these amazing, foolproof dinner recipes and make every single seconds of the moment count for you and your loved ones. They all look fabulous and taste really exceptional you can't believe they're also simple and easy to prepare.
We all deserve to feel special and loved not only on Valentine's Day but every single day!
1. Sun Dried Tomato Feta Stuffed Chicken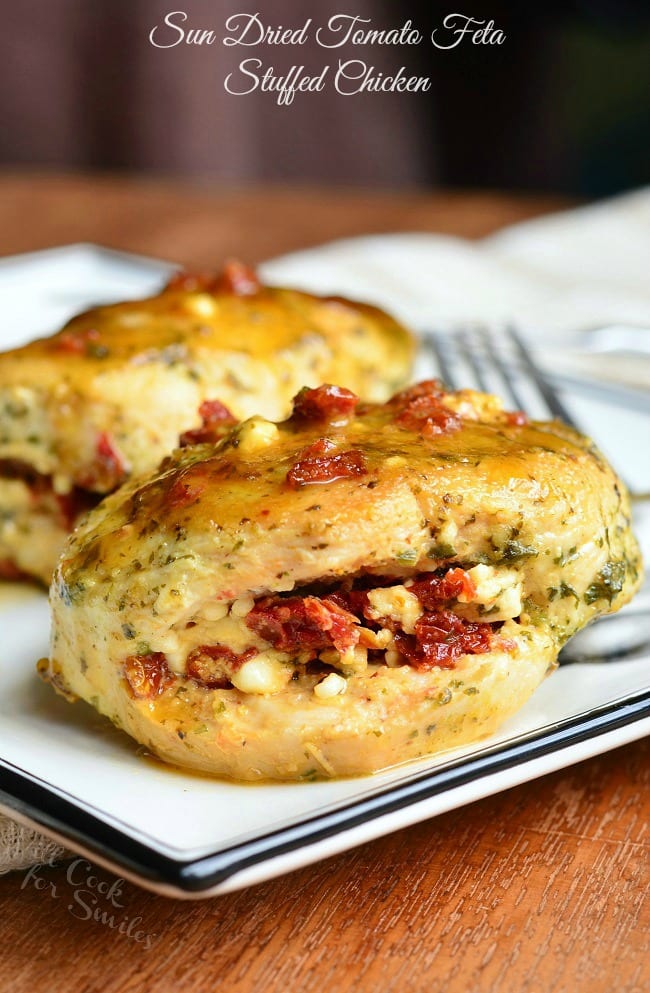 A delicious pan-grilled chicken that was rubbed with fresh pesto and stuffed with sun dried tomatoes and feta cheese. It's an easy way to impress! Recipe.
2. Huckleberry Glazed Salmon
Say goodbye to your dreary salmon recipe and try this flavorful salmon dish in huckleberry sauce, goat cheese whipped potatoes and baby carrots. Check it out here.
3. Mediterranean Shrimp Skillet
Enjoy the Mediterranean flavors with this easy and simple dish. You'll surely love how basil, tomato, spinach, lemon, and feta cheese compliment well with shrimp and angel hair pasta. Recipe here.
4. Ribeye with Caramelized Onions & Mushrooms
Impress your man with this steak recipe made even better with caramelized onions and mushrooms. Get the recipe here.
5. Tomato-Basil & Spinach Risotto
This is a super-light and flavorful risotto with dry white wine, savory chicken broth, sweet vine-ripened tomatoes, tender baby spinach and fresh basil. It tastes really good and satisfying! Recipe.
6. Stout-Soaked Porterhouse with Beer Butter
You can forget about steaks but not on Valentine's day! This recipe is a good catch you should definitely try. Grab the recipe here.
7. Chicken Parmesan Roll Ups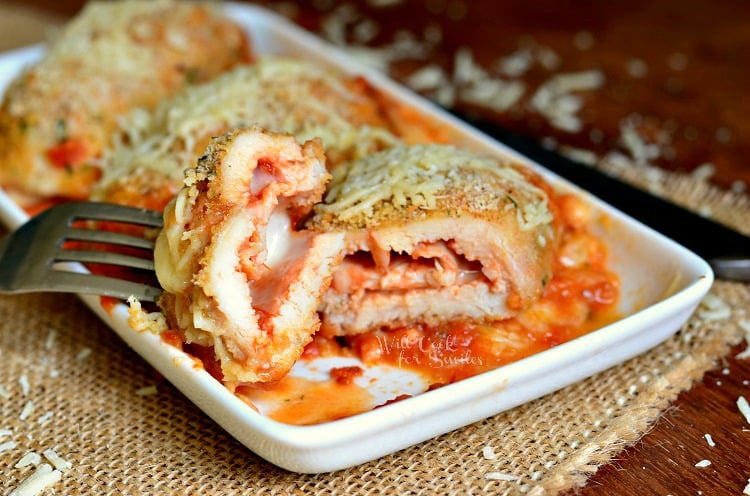 Delicious chicken parmesan which is very easy to whip together. Made with simple and incredible ingredients. A juicy and tender chicken dish for Valentine's day. Full recipe here.
8. Blackberry Bacon Blue Cheese Salad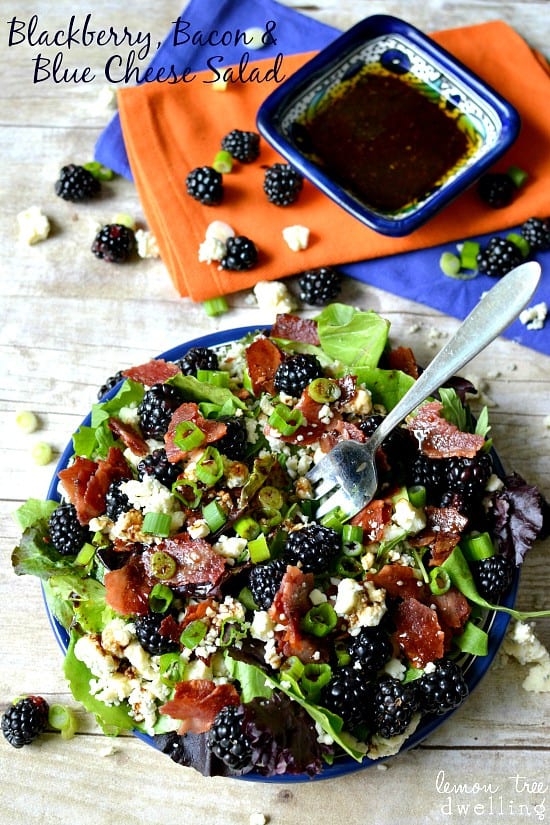 A marvelous plate of a good salad can make the evening more special and great! Get the recipe here.
9. Creamy Leek and Pancetta Pappardelle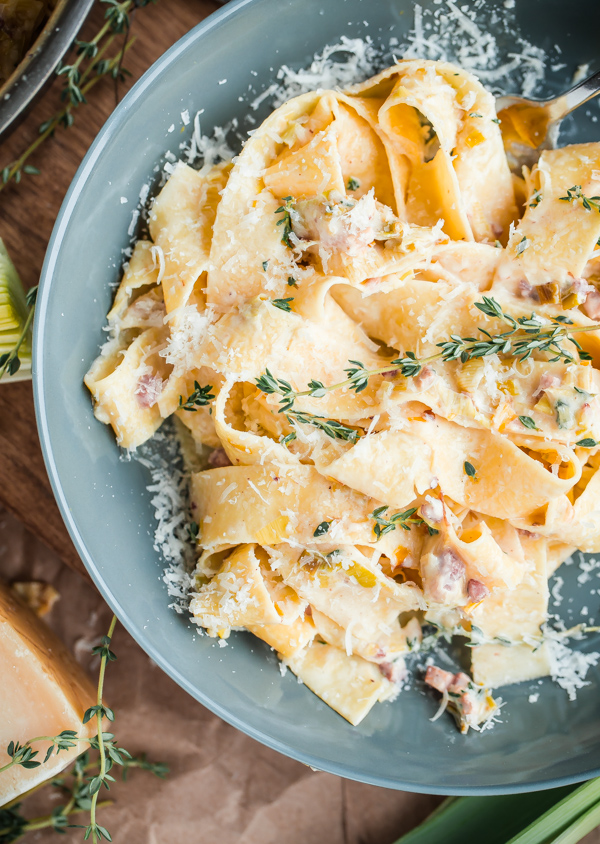 Pappardelle pasta drowned in a very velvety and flavorful cream sauce with a heavy hand of freshly grated parmigiano-reggiano cheese is absolutely perfect for a special evening on Valentine's day. Recipe.
10. Heart Shaped Pizza
Who doesn't love pizza?! When it's this sweet and charming and tasty!! Grab the recipe here.
11. 

Parmesan Crusted Pesto Tilapia with Roasted Tomatoes
This gorgeous and vibrant dish is so pleasing and very impressive. From the presentation up to the taste and flavor, you'll fall in love. This is tilapia to its finest! Check it out here.
12. Seared Scallops with Cauliflower Puree, Pine Nuts & Raisins
This sophisticated scallop dish will bring you in a nice, cozy mood just like when you're in a classy restaurant. Recipe here.
13. Maple-Miso Dijon Salmon
This healthy salmon in a maple-miso dijon glaze is so easy and quick to prepare. In just no time, you can have a delicious dinner dish to serve for Valentine's Day. Get the recipe here.
14. Strawberry Pasta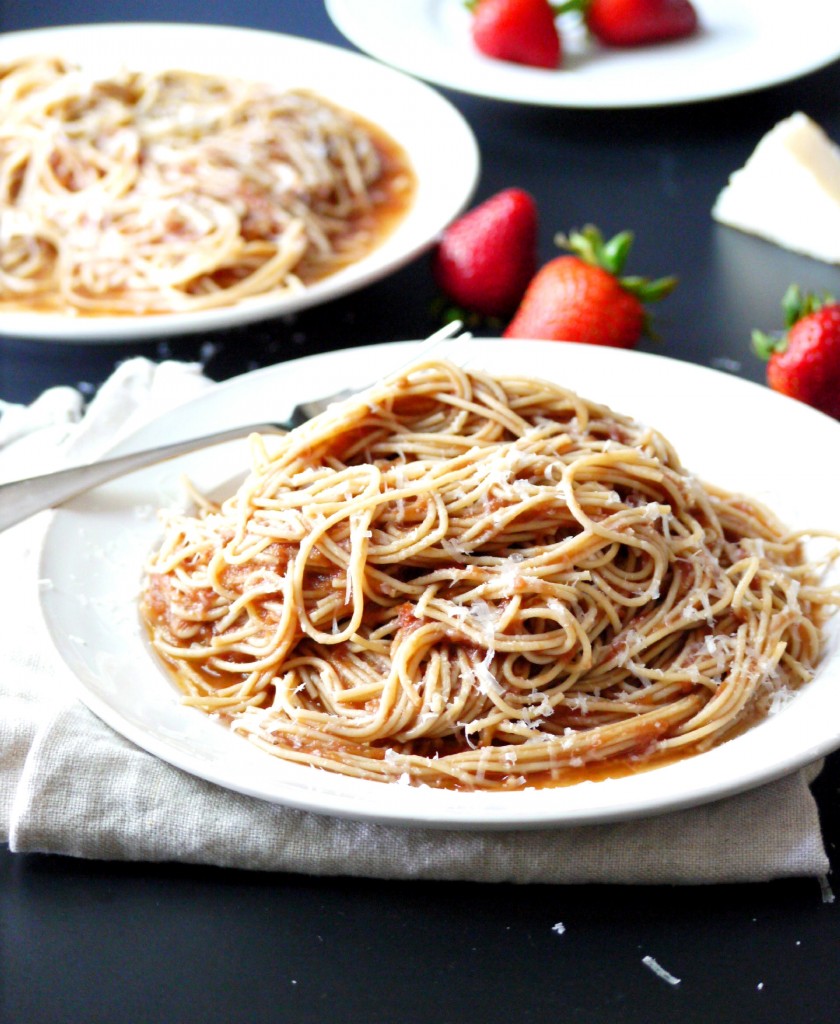 Have you heard of a pasta in a tomato-strawberry sauce? Yes, and it's seriously the tastiest, the sweetest and the most phenomenal pasta recipe you've ever seen. Definitely a must-try Valentine's Day recipe! Recipe.
15. Thai Coconut Soup with Fish Ball
Give your special someone that warm and intimate feeling with a bowl of this savory Thai soup with mushrooms and fish balls. Grab the recipe here.
Get great tips and ideas on how to make your evening more special and romantic on Valentine's day. Watch this amazing video from WifeandWife:
What do you think of these romantic dinner recipes? Which recipe are you planning to try? Share your experience with us in the comment section below.
Related Posts: 
Don't forget to keep in touch, foodies!
Sign up for our newsletter here!
Also, make sure to follow us on social media too:
Facebook
Instagram
Pinterest
Twitter
Tumblr