Thanksgiving side dishes are as important as the main course! Check out this list of excellent side dish recipes to complete your holiday feast!
Thanksgiving Side Dishes For A Joyous Celebration
Every main course needs a side dish. Turkey, chicken, steak, and ribs, all need a complement, because who can truly enjoy an all-meat meat with no accompanying flavors and textures? While main courses usually stick to one recipe, side dishes certainly do not. They can be anything from salads and vegetables to soups and bread, all of which can be cooked and prepared in countless ways. Today we'll be covering 17 Thanksgiving side dishes, so you'll be ready for your Thanksgiving feast this year. Check out the list below and try any (all) of these recipes!
1. Cinnamon Roasted Butternut Squash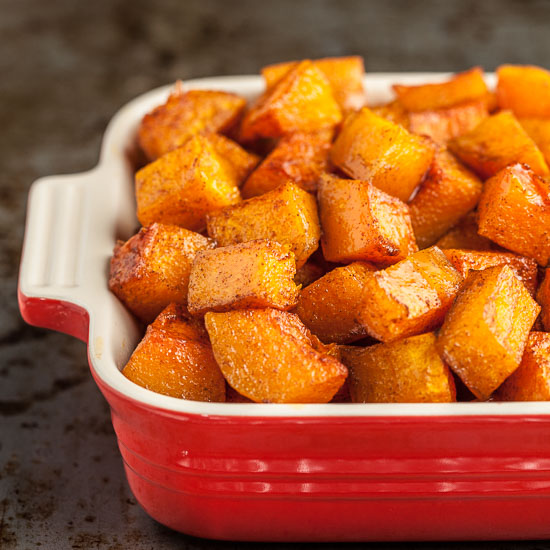 One helping of this cinnamon roasted butternut squash can make any meal wonderfully complete and satisfying. These chunks of butternut squash are sweet and make the best complement to any savory meat. This recipe is easy to cook with just butternut squash, cinnamon, sugar, and pepper and salt.
2. Cheddar Sweet Corn Pie
For a corn dish that doesn't just taste like boiled corn, here is a simple recipe for cheddar sweet corn pie! It's a delicious corn side dish, both savory and cheesy at the same time. It's also juicy and slightly sweet so you're sure to experience pure bliss with every spoonful especially when paired with a grilled steak or turkey.
3. Roasted Brussels Sprouts with Cranberries and Balsamic Reduction
With only five simple ingredients such as Brussels sprouts, olive oil, sugar, dried cranberries and balsamic vinegar, you can already cook a festive and elegant side dish for your Thanksgiving feast.
4. Corn Casserole
If you crave something with corn for Thanksgiving, consider this easy and worthwhile corn casserole. Not only does this recipe complement any main course, but it is already satisfying even alone. This cornbread casserole is so hearty and won't leave you hungry for the rest of the night.
Mix in some veggies to take your potato salad to the next level. 😋

👉Try it here – https://t.co/dPF1cUgy3v #SummerRecipes pic.twitter.com/gqOyWlV3Oo

— Homemade Recipes (@BestHomeRecipes) July 29, 2017
5. Rosemary Dinner Rolls
Every Thanksgiving table needs a basket of delicious dinner rolls. And we always prefer homemade than store-bought! Homemade and freshly baked dinner rolls will always make your home smell cozy and inviting!
6. Caramelized Sweet Potato and Kale Fried Wild Rice
Eating wild rice will never be the same once this scrumptious recipe takes over your kitchen. This caramelized sweet potato and kale fried wild rice makes for a festive Thanksgiving side dish, but it's also easy enough to cook every day.
7. Roasted Mushrooms in a Browned Butter, Garlic and Thyme Sauce
Add a browned butter, garlic, and thyme sauce to make a simple mushroom recipe a one-of-a-kind Thanksgiving side dish. If you're a huge fan of mushroom, then you'll find a new favorite in this easy and quick recipe!
8. Maple Dijon Roasted Carrots
Who would have thought carrots will taste as good and as flavorful as these maple dijon roasted carrots right here? Young and skinny carrots with stems still attached to them are ideally the best variant to use in this recipe.
9. Apple Cranberry Walnut Salad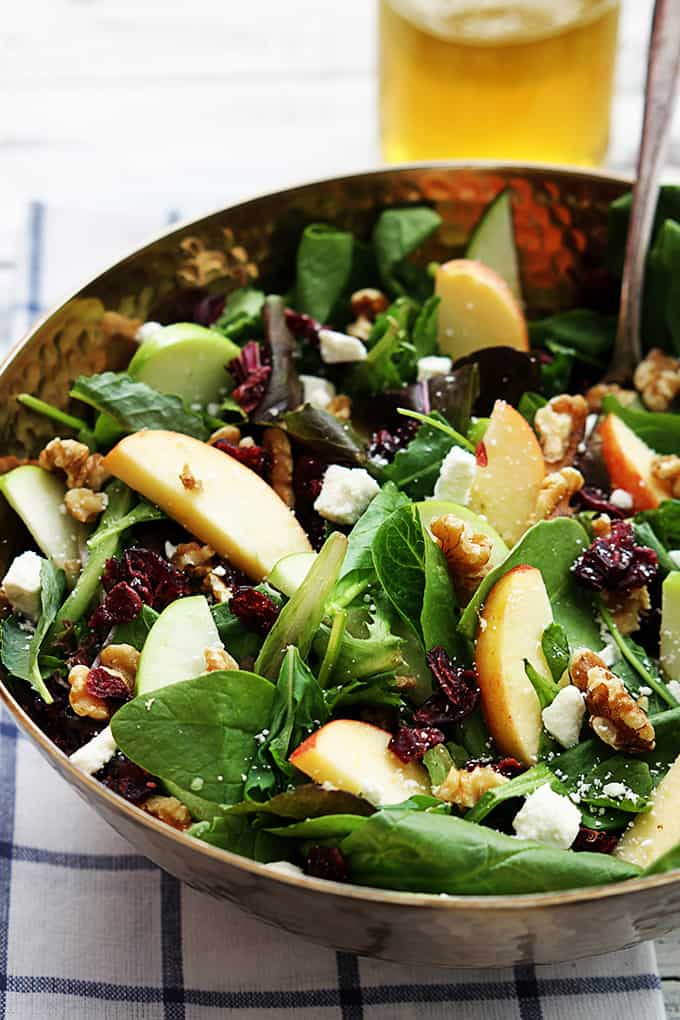 Thanksgiving side dishes just don't get much easier, especially with this recipe in your back pocket. This recipe just screams for sweaters and some pumpkin spice latte. Though this is obviously a fall recipe, feel free to toss this apple cranberry walnut salad any time of the year.
10. Slow Cooker Creamed Corn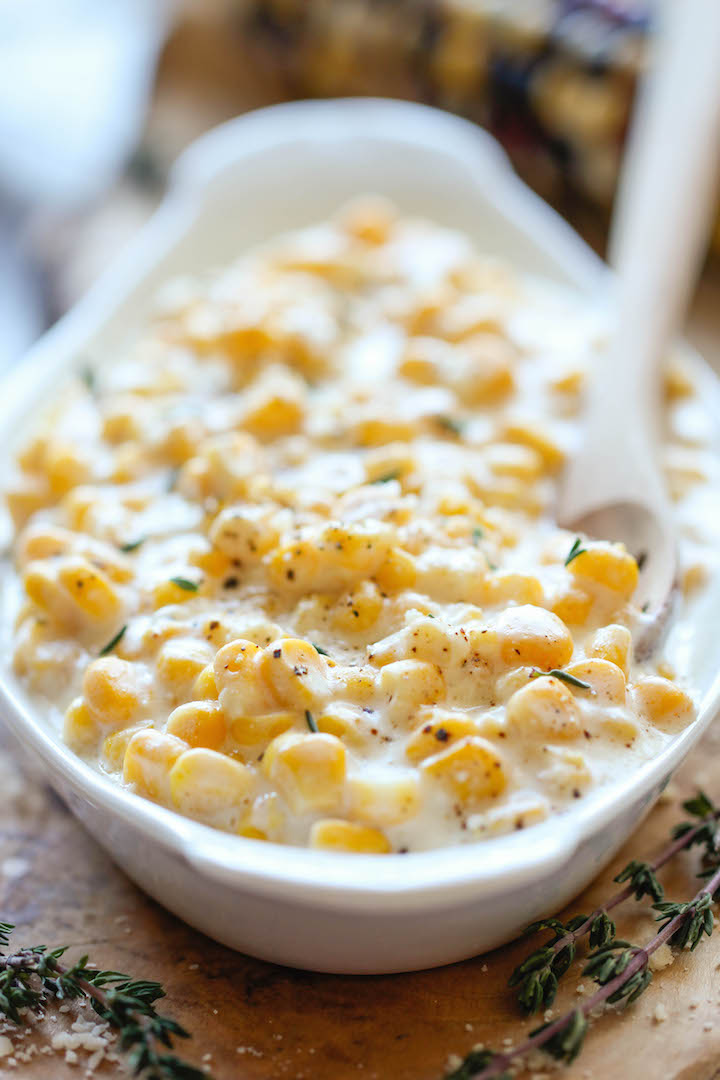 Looking for a simple recipe to let your crockpot do his part on Thanksgiving? Try this creamy and buttery slow cooker creamed corn for when you need to take a break from doing all the cooking every year. Not only easy, but this side dish is tasty, too!
11. Creamed Spinach Gratin
Keeping your diet on track during the holiday season is easy with this creamed spinach gratin recipe. It's a healthy side dish for Thanksgiving and it is the best way to eat your greens.
12. Garlic Parmesan Knots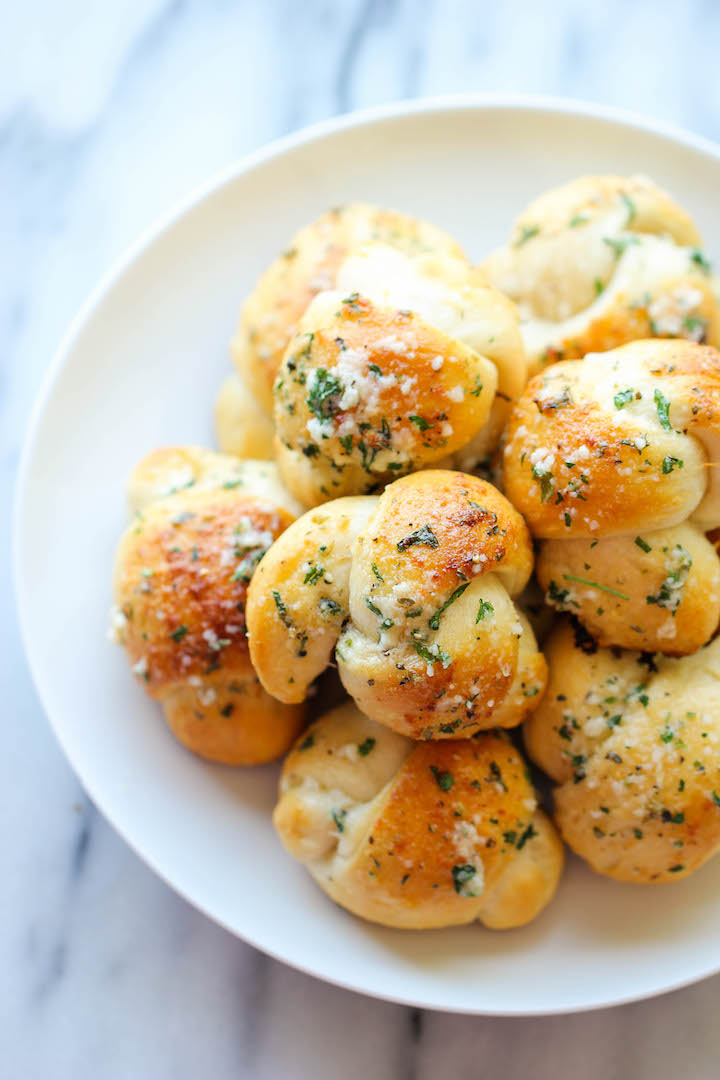 You only need 20 minutes for these garlic parmesan knots to finally baked, and the result is a savory, buttery, cheesy, and garlicky side dish for Thanksgiving or just whenever you crave for a delicious snack. One knot just isn't enough!
13. Broccoli Salad
This is a simple broccoli salad with a touch of almonds, bacon, and dried cranberries. This Thanksgiving side dish recipe is seriously super easy to toss together and healthy as well!
14. Mashed Butternut Squash with Goat Cheese and Rosemary
Butternut squash makes it easy for you whenever you run out of potatoes. Goat cheese and fresh rosemary make this butternut squash recipe top notch!
15. Fresh Cranberry Sauce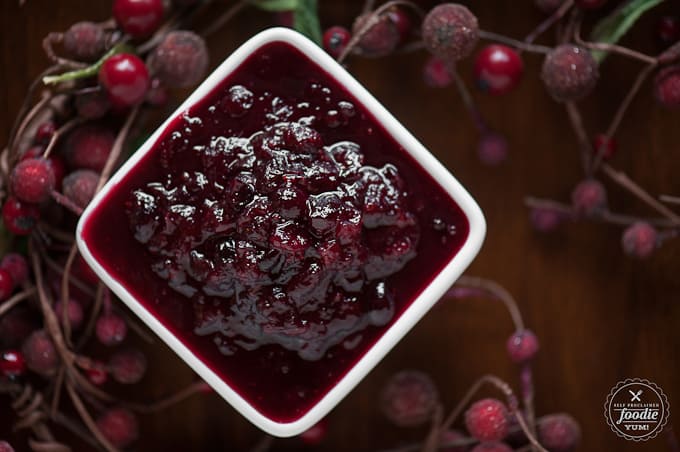 Homemade cranberry sauce is a delightful recipe you should be doing even not for Thanksgiving. It is easy to prepare and cooks in no time. This fresh cranberry sauce isn't just a sauce, but also a treat! 
16. Sweet Potato Casserole
You won't mind stuffing your face with this heavenly sweet potato casserole come Thanksgiving. This recipe is amazing and tastes epic, especially with the chopped pecan topping.
17. Roasted Brussels Sprouts, Cinnamon Butternut Squash, Pecans, and Cranberries
This a lovely side dish chock-full of fall flavors and holiday hues. Roasted Brussels sprouts, roasted butternut squash, dried cranberries, and pecan halves come together in this delightfully tasty side dish. Don't forget the maple syrup for the final touch!
Watch this video from Southern Living and learn more quick and easy Thanksgiving Side Dish recipes:
Complete your Thanksgiving menu with these excellent Thanksgiving side dishes. Save every recipe on this list so you'll always be prepared for Thanksgiving every year. With lots of options to choose from, you will never run out of amazing side dish recipes to impress your guests and loved ones!
What do you think of these Thanksgiving side dishes? Which recipe is your favorite? Share your thoughts with us in the comments section below.
Up Next: 15 Healthy Ground Turkey Recipes | Homemade Recipes
Don't forget to keep in touch, foodies!

Also, make sure to follow us on Facebook, Instagram, Pinterest, and Twitter!
Editor's Note – This post was originally published in November 2016 and has been updated for quality and relevancy.