Create new dishes out of your leftovers instead of giving them away. Try these leftover pork recipes that are sure to impress!
Delicious foods are a big part of Thanksgiving! And the more, the merrier, right? I don't know any family that doesn't cook special food on Thanksgiving. Even if it's just two or three members of the family in the house, a good roasted turkey or even just a mashed potato casserole is a must in the table. Good food, wine, and endless stories. These are just a few of the things you'll see in every Thanksgiving party. The aftermath: messy house, stained couch, and the best part–leftovers! It might not sound as exciting as planning the meal itself, but yeah, we're talking about leftovers and what to do with them! Instead of stressing yourself out, just be happy that you have them. Why? Because you'll have the chance to create and cook various meals with those leftovers. With the perfect recipe, you're giving leftovers a second chance to impress everyone.
10 Leftover Pork Recipes You Can Easily Cook
Use Up Your Thanksgiving Leftovers In The Most Delicious Way!
Thanksgiving will not just leave you with great memories, but also plates and plates of leftovers. But before you consider this a waste and a problem, just take a look at this list of leftover pork recipes, which can also be tweaked to use up your leftover stuffing, mashed potatoes, and turkey! Try making delicious dishes out of your leftover pork, and I know you'll love the idea and the finished product as much as I do. From sandwiches and soups to pies, I'm sure you'll impress and satisfy your family and friends a second time around.
1. 
Loaded BBQ Pork Potato Casserole
Loaded bbq pork potato casserole is a delicious meal that makes a hearty snack for a crowd whether for your barbecue or a weeknight meal. It's loaded with store-bought pork bbq but feel free to use your leftover pork. It will still be as tasty and flavorful!
2. 
Pork Chili Verde
I'm all about comforting soup lately, that's why when this pork chili verde comes my way, I know I have to make it at home for my family. Not only does it tastes really good but it's also very nutritious thanks to the inclusion of green salsa.
Surprise your family with a new stuffing recipe this year! https://t.co/OjXdmxN7AT pic.twitter.com/354ezW4G6a

— Homemade Recipes (@BestHomeRecipes) November 6, 2016
3.
Chinese BBQ Pork Buns
Extend your Thanksgiving celebration with these soft and buttery buns filled with a delicious meat filling made with pork in a sweet and savory barbecue sauce. These buns are perfect for light dinner or as a snack any time of the day.
4. 
Pulled Pork Mac and Cheese
Give mac and cheese a meaty makeover with your leftover pulled pork from Thanksgiving. By doing so, you're giving yourself and your family a hearty and scrumptious pasta dish that will quickly become a favorite.
5. 
Pulled Pork Grilled Cheese Sandwich
This pulled pork grilled cheese sandwich needs few ingredients and is very simple and quick to prepare. And with the sweet and smoky flavor of  pulled pork combined with sharp cheddar and creamy mozzarella, no one will be able to resist!
6. 
Pulled Pork Nachos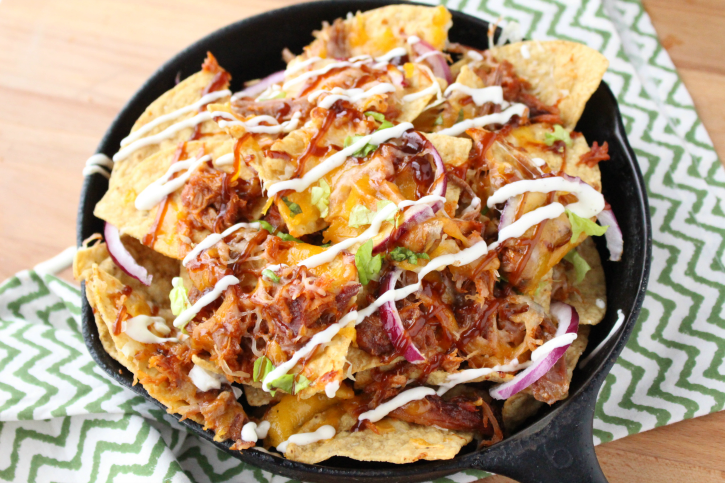 With some leftover pork on hand, you can have these pulled pork nachos ready in less than 10 minutes! It is tasty and so flavorful with all the pork, barbecue sauce, cheese, and onions smothered all over. A must-have appetizer for parties and game nights.
7. 
Easy Pork Chili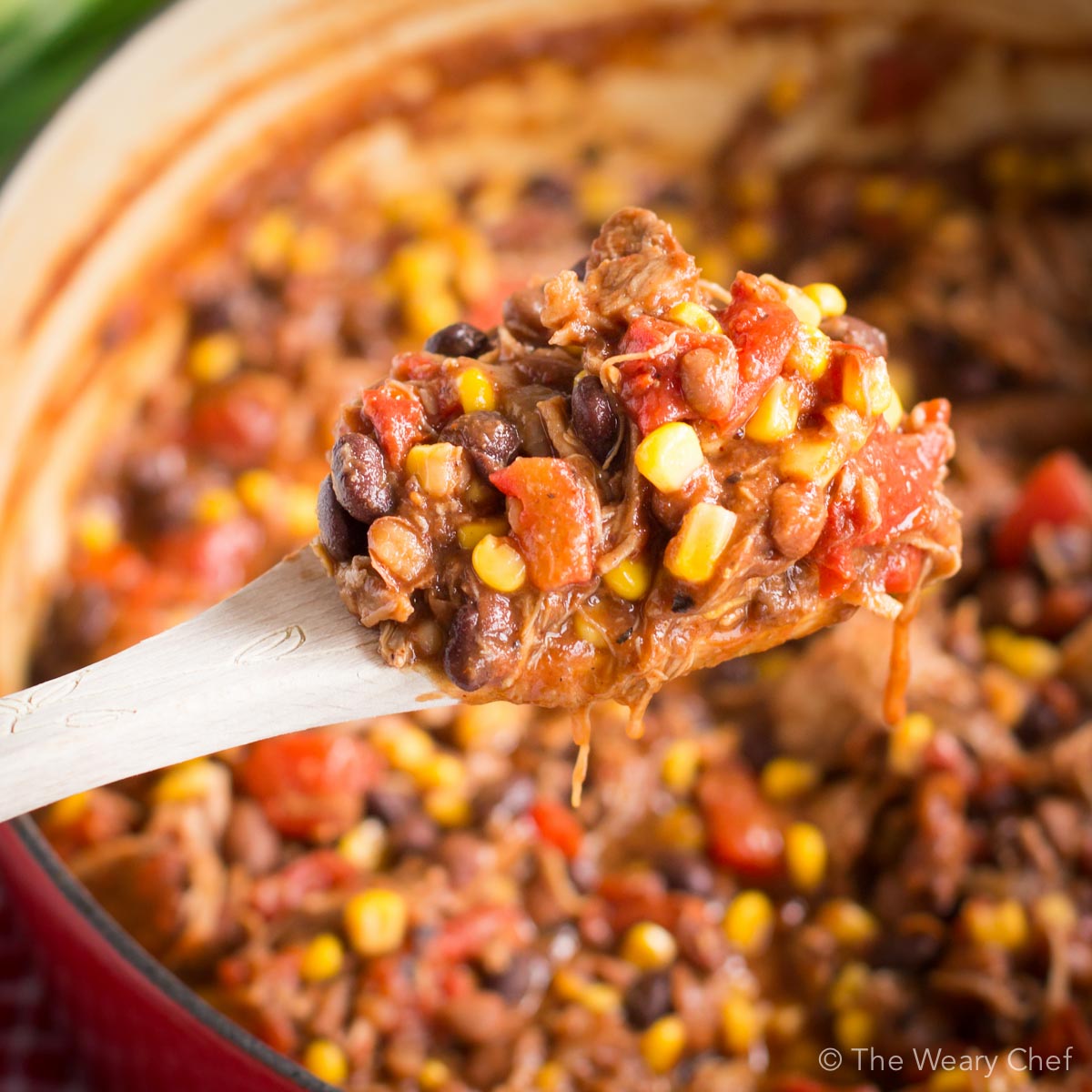 Nothing compares to a bowl of warm and filling chili on a cold evening. This easy pork chili recipe will keep you warm and cozy as you snuggle in front of the fire. It's also perfect for hectic evenings because it's ready in as fast as 15 minutes!
8. 
Smothered Sweet Pork Burritos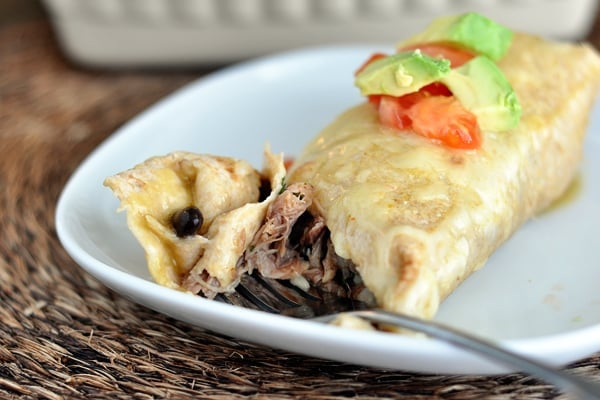 Turn your leftover pork into these delicious and mouthwatering pork burritos. Each tortilla is stuffed with juicy pork, cilantro lime rice, beans, and spices smothered with melty cheese and a tasty green sauce. A pure burst of flavors in every bite!
9.
Pulled Pork Shepherd's Pie
Balance your diet with protein and carbs with this pulled pork shepherd's pie dish. A brilliant spin on the classic! You will have your kids eat vegetables with this incredible recipe. They'll find this dish super flavorful even you sneak in some greens and bits of veggies.
10. 
Hawaiian BBQ Pork Wonton Tacos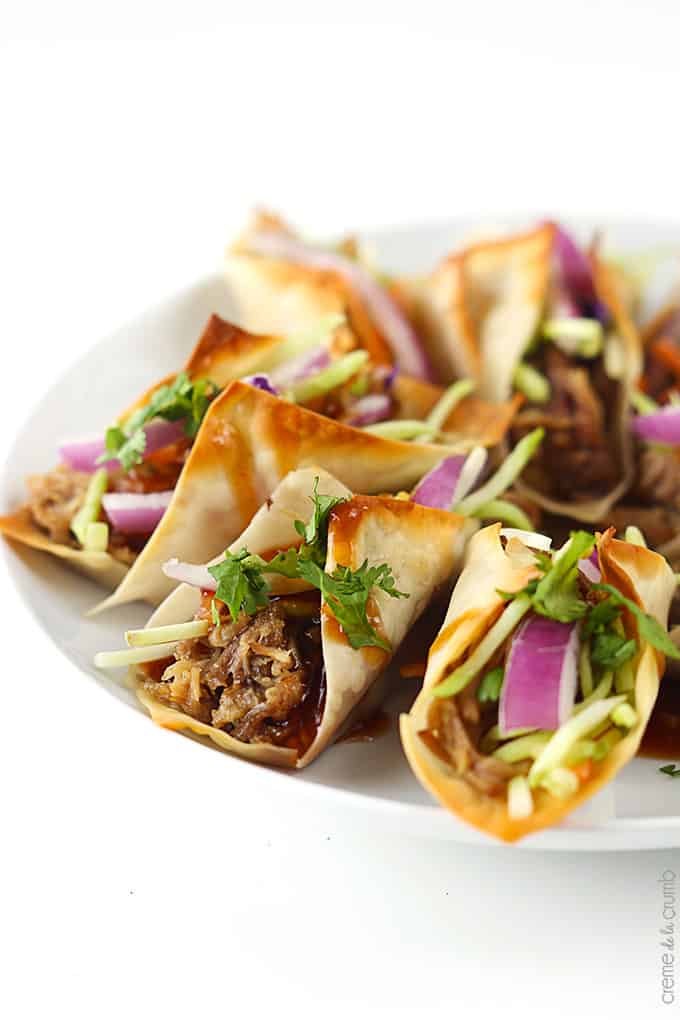 Hawaiian barbecue pork wonton tacos are packed with refreshing and vibrant flavors found in the sauce. It's sweet, savory and a little tangy, just the way you like it! This is finger food at its best!
Learn how to shred pulled pork by just using a fork! Watch this video from eHow Food:

I hope you enjoy our list of 10 scrumptious leftover pork recipes! These are the best ways to transform your leftover pork into more delicious meals and devour them with your family any time of the day. These are great from morning to evening and even perfect for parties and family gatherings. With these recipes, you'll wish you have leftover pork every day!
 Still looking for tasty pork recipes? Try these 8 Pork Loin Recipes That Will Melt In Your Mouth.
What do you think of these leftover pork recipes? Which recipes are you planning to try? Share your experience with us in the comment section below.
Don't forget to keep in touch, foodies!
Sign up for our newsletter here!
Also, make sure to follow us on social media: