Make a healthier, guilt-free version of your regular nachos with these healthy nacho recipes. Check out the ideas below!
Healthy Nacho Recipes You Must Try Making
Whether they're served as an appetizer, a side dish, or a snack, nachos hardly ever fail to satisfy people's craving. However, these crunchy babies are a bit loaded with calories. But you don't need to give them up in order to be healthy. You just have to prepare your nachos in a healthier way! Get ideas from this list of healthy nacho recipes!
1. Chicken Breast Nachos
Making your nachos healthier is not exactly a complicated process! In this recipe, chicken breast is used as a substitute for beef or pork. The overly processed chips are also replaced by organic tortilla chips.
2. Corn And Black Bean Nachos
One simple way to make nachos healthy—load it up with corn and beans! This recipe shows your nachos can still have a burst of flavor and texture, even without meat.
3. Tilapia Nachos
This California-style tilapia nachos recipe shows you can also use fish instead of beef, pork, or chicken. It's definitely a fresh and unique take on regular nachos!
4. Butternut Squash Pita Nachos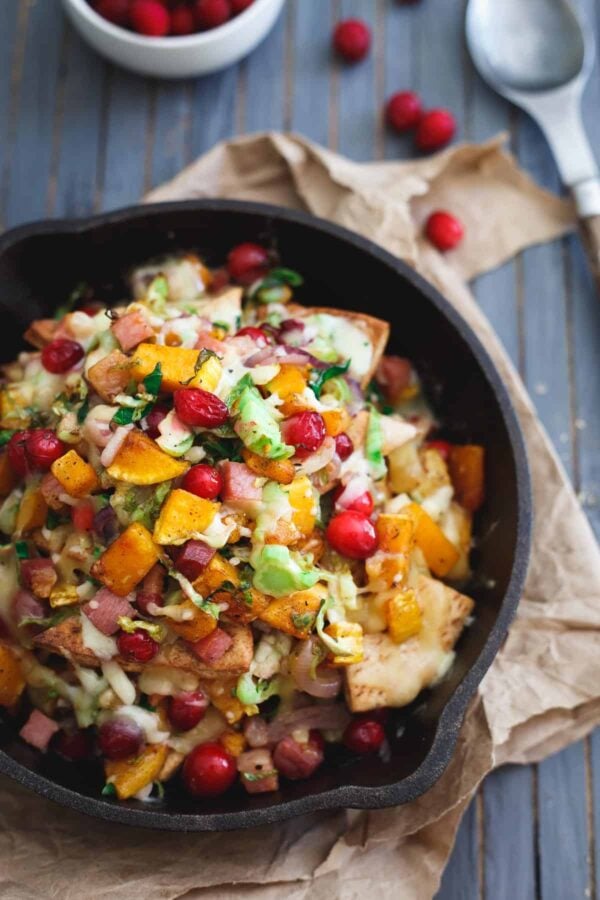 Butternut squash makes a great topping to nachos, especially if you mix it with pancetta and cranberries. This recipe uses pita instead of nacho so it can carry heavier toppings.
5. Veggie Loaded Nachos
Do you want to make your nachos as light as possible? Well, you might like this easy vegetarian nacho recipe! This is something you can make if you're watching your weight but still want to indulge in your favorite snack.
Appetizer. Breakfast. Snack. Lunch.

These mozzarella recipes are for any time of the day. 🧀 https://t.co/FC0Hc4N0qL #CheeseRecipes pic.twitter.com/4PIoa2t8tx

— Homemade Recipes (@BestHomeRecipes) June 2, 2017
6. BBQ Chicken Sweet Potato Nachos
Spice things up by using sweet potatoes instead of nachos. You only need to slice the sweet potatoes, bake them for 30 minutes, and they're good to go. This recipe is a different take on nachos, considering nachos are out of the picture, but it's still quite delicious!
Sale
7. Vegan Nachos
Get the satisfying crunch and yummy goodness of regular nachos with this vegan nachos recipe! Instead of dairy cheese, this recipe uses vegan queso, which is interestingly made from eggplant, almond milk, and a variety of spices.
8. Shrimp Nachos
Topping nachos with shrimps is not exactly the most novel idea in culinary history. But you have to admit, this recipe is still unique, and more importantly, it works! This is one of the shrimp recipes you need to know.
9. Cheesecake Dessert Nachos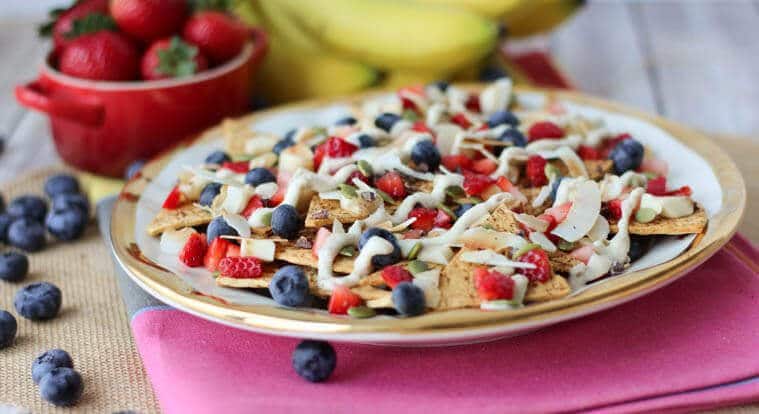 This vegan cheesecake dessert nachos recipe features a simple but unique blend of flavors you want in an after meal delight. If you're craving for a crunchy and healthy snack, you can also make this nacho-inspired dessert.
10. Mini Pepper Chicken Nachos
Mini pepper, cheese, and chicken? Yes, please! This delectable treat is just what you need when you're having some friends over. Serve these nachos with delicious, homemade cocktails and you'll have your friends talking.
Learn more nacho recipes in this video by The Domestic Geek:
These healthy nacho recipes prove you don't need to give up your favorite snacks and meals in order to be healthy. Just learn how to replace the less healthy ingredients with healthier substitutes. Don't be afraid to try new flavors and mix things up! Start following one of these recipes now!
Which of these healthy nacho recipes is your favorite? Do you know some other nacho recipe? Share your thoughts with us by writing a comment!
Now you know some healthy nacho recipes, perhaps you would like to try learning healthy pizza recipes next!
Don't forget to keep in touch, foodies!

Also, make sure to follow us on Facebook, Instagram, Pinterest, and Twitter!