Check out these 21 easy recipes for National Cheeseburger Day!
21 Mouth-Watering Recipes For National Cheeseburger Day
National Cheeseburger Day is among us!!!
What better way to celebrate my favorite national holiday than by showing you some of my dearest cheeseburger recipes? Not only are they all packed with deliciously meaty ground beef and cheesy goodness, they're also pretty easy recipes that anyone can enjoy.
Dig in!
image via Recipes That Crock
This is love at first sight! Served up traditionally or as a sloppy joe, this incredibly straightforward recipe is simply delicious. Use pretzel buns to put this cheeseburger over the top.
image via Life In The Lofthouse
Cheeseburgers in a tortilla wrap? YUP! These bad boys are filled with lean ground beef, a little bit of cheese and some lettuce and tomato, so it's a great healthier alternative. These yummy wraps are perfect for lunch or as a quick snack! You know everyone in the house will be dying to try one of these.
image via Mama Plus One
A hearty and filling soup to keep you warm during those cold days and bone-chilling nights. Paired with a couple of toasted bread rounds, this rich cheeseburger soup is simply perfection.
image via Spend With Pennies
Cheeseburger stuffed mushrooms are the best thing you'll see today! This is a great game day recipe and it can easily be doubled to feed a crowd. Stuffed creations will always win my heart.
image via Brown Sugar
Another game day recipe, these cheeseburger quesadillas are extremely flavorful and super handy, so that you can pick one up on the go. You won't stop at just one either!
image via Real Housemoms
This cheesy, beefy, bacon-y dip is mouth-watering and simply inviting. Enjoy it with some chips, crackers and nachos or with anything really, because with a cheeseburger dip, rules don't apply.
image via Cooking With Divian
These bacon cheeseburger stuffed egg rolls are the Asian/American fusion snack you never knew you wanted. All kinds of rich flavors will explode in your mouth with every bite you take! If you are looking for a simple, yet delicious and crowd-pleasing recipe, then this is all you need.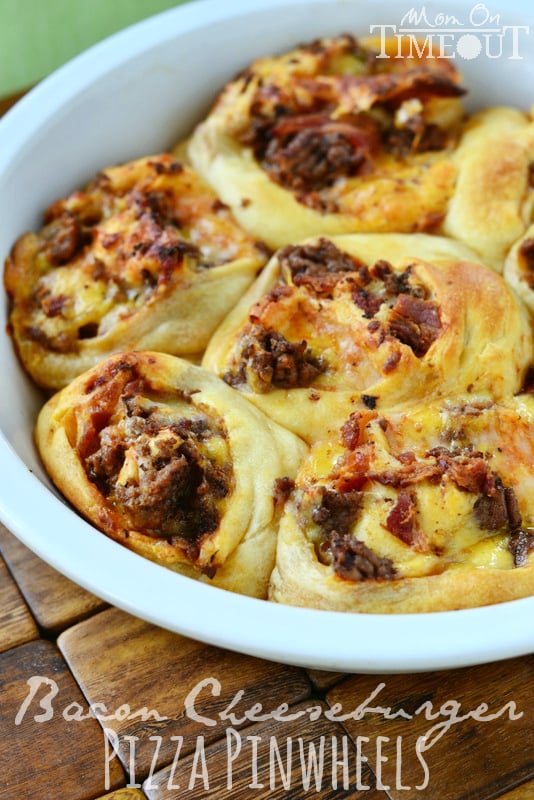 image via Mom On Timeout
Oh my! These spiral-shaped snacks are packed full with bacon, cheeseburgers and a whole lot of pizza goodness. It's a perfect meal for when you want to treat others to a pleasant surprise, because everyone will agree on just how amazing this recipe is. If this meal was a routine at my house, you know I would always be excited!
image via Baked By Rachel
A cheeseburger in pizza form is what dreams are made of! You can definitely go crazy by putting on any of your favorite toppings for some additional flavor, but it's also great with the cheeseburger alone. Give it a try and see for yourself!
image via Bake Your Day
This recipe reminds me of the days when my family would have a get-together; a group of us running around putting together meatballs in the kitchen and making a mess. I can't help but feel nostalgic, so that's why I want to share this recipe with you! Savory meatballs with cheese, pickles, ketchup and onions and a nice dipping sauce on the side will definitely bring your family together.
image via Taste With The Eyes
A simple bloody mary recipe—topped off with a baby cheeseburger.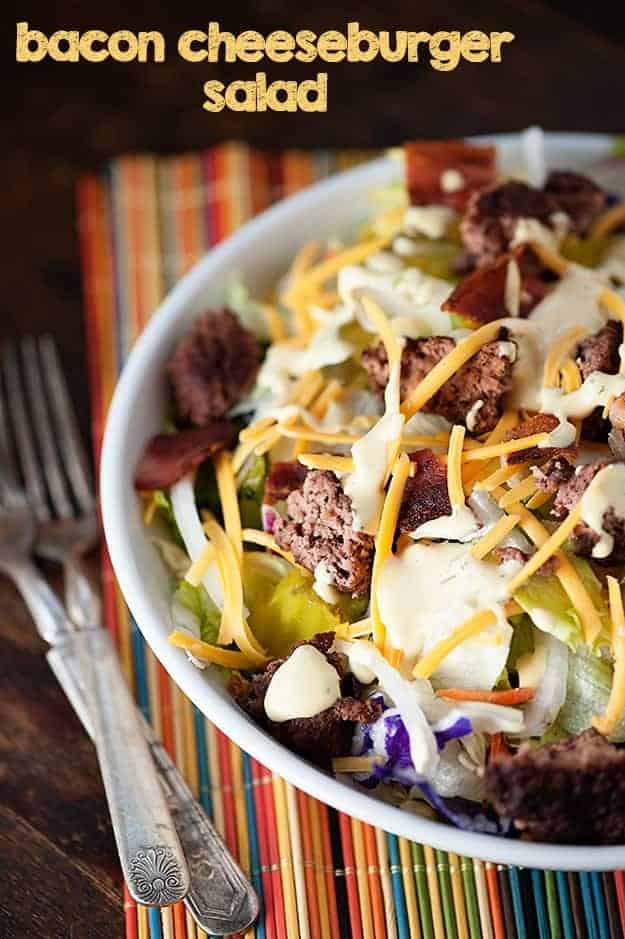 image via Buns In My Oven
This is one of the more interesting recipes, because really, who puts a cheeseburger in their salad? As it turns out, the ground beef and cheese give the salad a savory taste. It's even refreshing!
image via The Slow Roasted Italian
Protein overload here!! This big boy is a bacon double cheeseburger stuffed meatloaf, bursting with steak flavors! Every bite will take over your tastebuds, starting with the gooey cheddar cheese center. It's also covered with delicious brown sugar ketchup glaze and layered with thick cut bacon on the top. Oooh..I love this!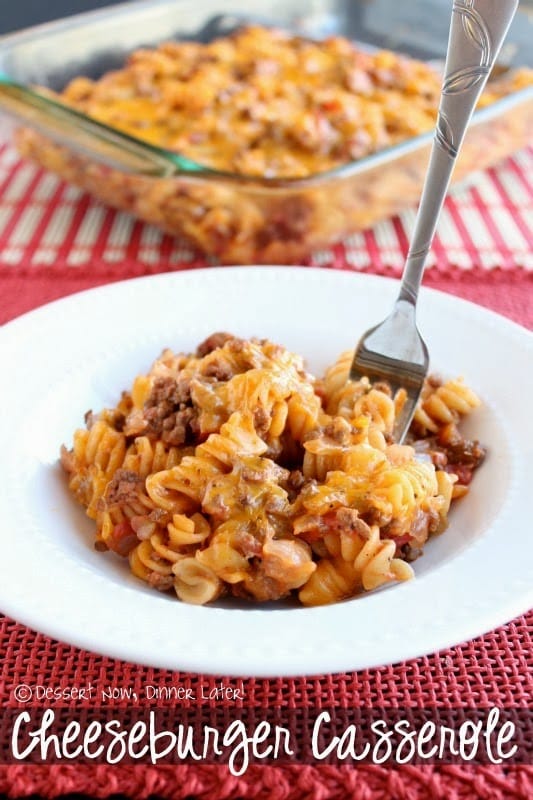 image via Dessert Now Dinner Later
Casserole is one of the easiest things to make in the kitchen. You just throw a few ingredients together and wait for it to bake in the oven. Easy right?! This cheeseburger casserole can definitely be your next simple recipe. Don't waste your time with any other plates to grub on. This is it!
image via Spend With Pennies
You'll get addicted with the first bite you take into these bacon cheeseburger bombs. The name fits perfectly because of how they taste…super BOMB! The flavors will EXPLODE in your mouth with every bite. Warning! Don't eat too many of these delicious babies or you might just ERUPT.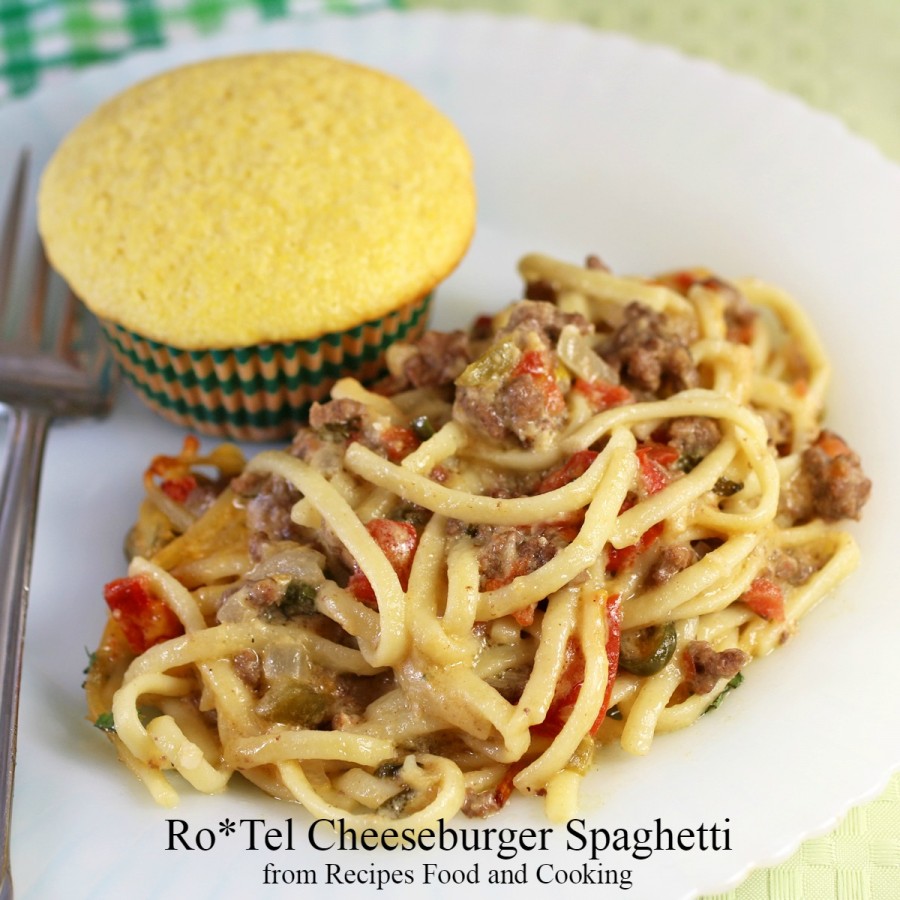 image via Recipes, Food & Cooking
This cheeseburger spaghetti plate is a unique twist on the classic pasta dish. It has just a little heat to it with a creamy, cheesy sauce filled with Ro*Tel tomatoes, above a delicious ground beef and a thin linguine. Ro*Tel tomatoes use a secret blend of seasonings that make these tomatoes extra special. You're going to love this as much as I do!
image via Party Bluprints
This pie has a very innocent look, but don't be surprised with how fierce it really is. Once you take that first bite, you'll be knocked back with just how delicious this is. A cheeseburger inside a light, golden crust is all you need!
image via Spend With Pennies
This cheeseburger pot pie starts off with a delicious & rich beef filling, loaded with cheese and topped with Bisquick. That's it! A perfect meal for any family gatherings and other special occasions. Actually, even if there's nothing to celebrate, you should still try this out!
image via Organize Yourself Skinny
Stuffed bell peppers are one of my favorite recipes, so it's only right that I include this cheeseburger stuffed pepper. Not only is it delicious, but it's a great healthy alternative for all of you that want to keep your calories to a minimum.
image via Lady And Pups
This cheeseburger recipe has fresh pork chorizo with melted manchego cheese, garlic shrimp and paprika mayo in it. It definitely has a long ingredient list, but it doesn't require that much of an effort. Seriously though, just look at that picture! I can stare at it all day.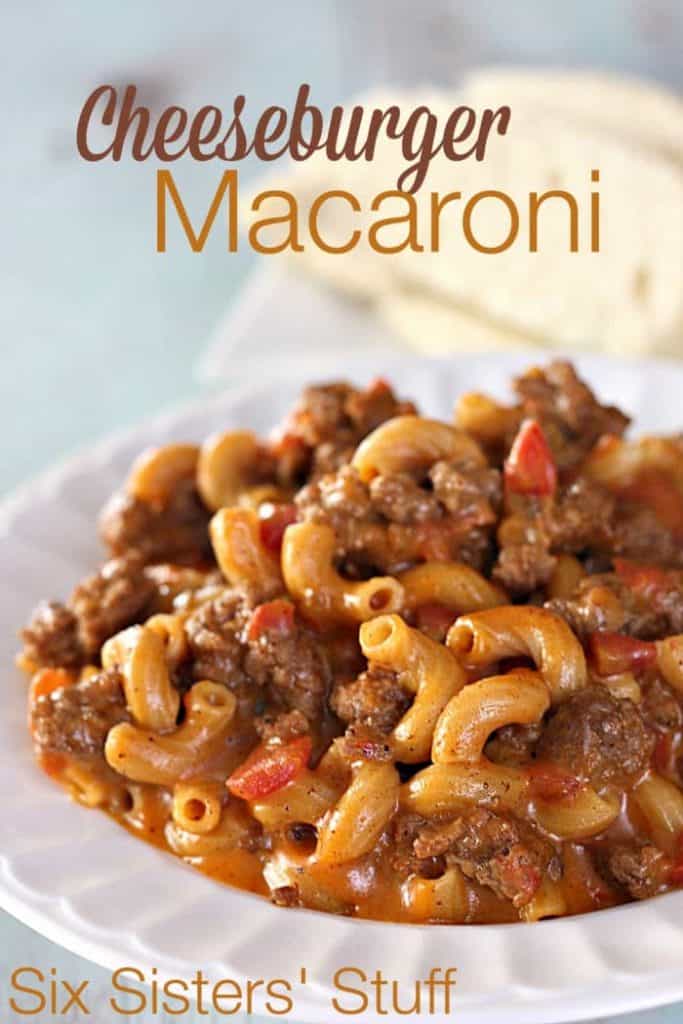 image via Six Sisters' Stuff
This recipe only takes about 20 minutes to prepare and tastes amazing! It's a perfect meal for your kids, to give them that energy they need after a long day at school. They'll be ecstatic with a nice bowl of this cheeseburger macaroni.
Related Posts:
Don't forget to keep in touch, foodies!
Sign up for our daily newsletter here!
Do you have Instagram? Don't forget to follow @HomemadeRecipesOfficial.
Click here to Like Us on Facebook.
Click here to Follow Homemade Recipes on Pinterest