Try these exciting Korean recipes for a different Asian home cooking experience. They're packed with spicy and unique flavor to help you withstand the cold!
Easy & Flavorful Korean Recipes To Keep You Toasty!
Every time the weather gets insanely cold outside, I always head to my kitchen and cook some delicious food for my family. I think of hearty soups, spicy stews, and more comforting food. Korean recipes are the key! They fit the bill when it comes to keeping you toasty and satisfied during these chilly evenings. I've searched the internet to find the best Korean recipes and I'm glad to see that there were a lot to choose from! I've compiled a list of Korean recipes I feel my family would find the most delicious and comforting. I hope you do too! Here's my list of must-try Korean recipes to beat the cold weather. Enjoy!
1. Korean Spicy Chicken Stir Fry
Korean spicy chicken stir fry or Dak Galbi is an authentic Korean recipe usually served in a Korean restaurant. This recipe will teach you how to enjoy a restaurant-style Dak Galbi at home. It's very easy and tastes exactly the same. When cooked, get some fresh lettuce and perilla leaves, make a wrap, and enjoy!
2. Korean Radish Soup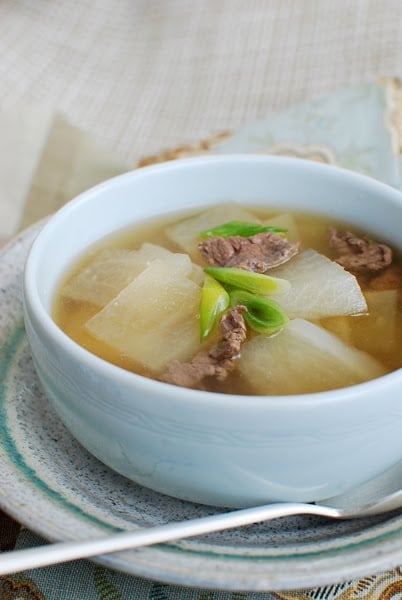 If you're looking for a simple Korean dish with minimal ingredients, you're in luck with this Korean radish soup recipe! Korean radishes are stouter and shorter than the typical radish we usually encounter. You can find them in Korean supermarkets in the US. If you find them, grab some and make this delicious Korean radish soup. You won't regret it!
Sale
3. Korean Spicy Seafood Noodle Soup
I used to eat Jjampong-flavored instant ramen noodles, and I love how deliciously spicy it is! This recipe for the real thing got me all excited–kind of like when you meet a celebrity in person! Jjamppong is basically a Korean-Chinese spicy noodle soup chock-full of real seafood goodness. You may think the ingredients are overwhelming since it calls for a generous amount of seafood, but trust me, it's not so complicated to make. The more seafood the more flavorful it would become!
4. Korean Pumpkin Porridge with Rice Dumplings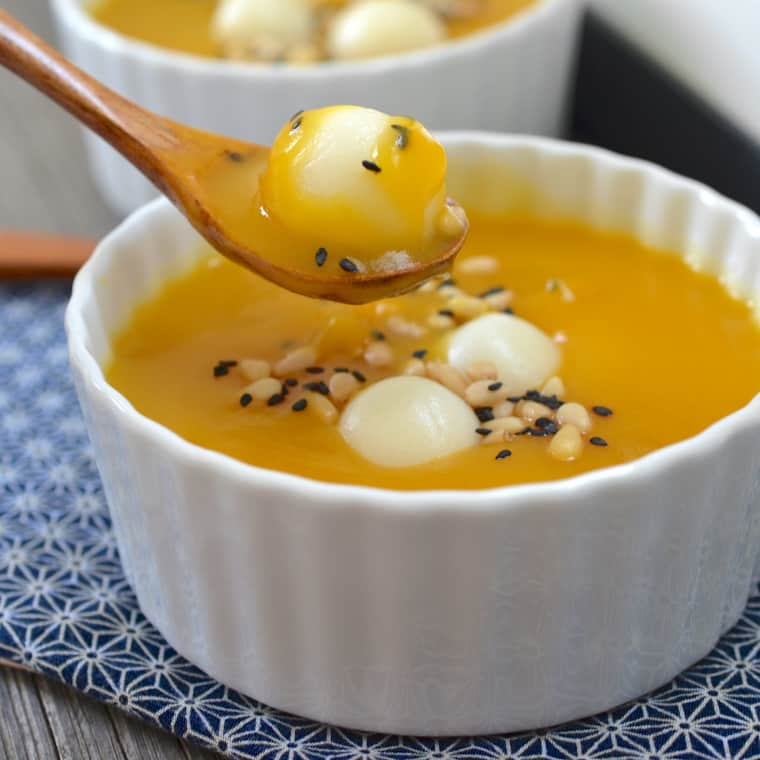 Korean hobakjuk is a delicious pumpkin porridge loaded with sweet rice dumplings. It has a velvety texture with a subtle sweetness. This soup makes for a perfect hearty breakfast and a delightful dessert. Don't skip the chewy rice balls. They are simply made with sweet rice flour you can easily prepare at home. It adds excitement and unique flavor.
5. Korean Fish Cake Soup
Bring the best of Korean street food at home with this easy Korean fish cake soup recipe. It's an inexpensive dish to make you feel cozy whenever you feel really cold.
6. Spicy Tofu Stew
Learn how to cook Korean spicy tofu stew in just 30 minutes. It's literally so easy, you just have to put together all ingredients, a few easy stirring, simmering, and seasoning and you're done! This comforting soup is best enjoyed with freshly cooked rice.
Sale
7. Korean Dumplings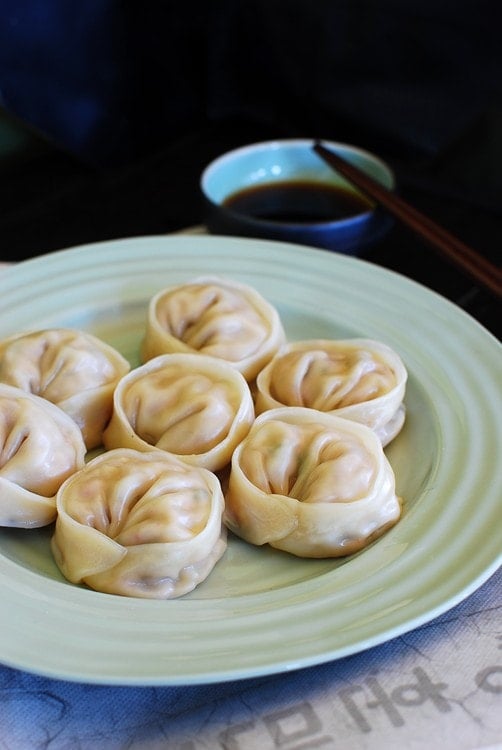 I've already tried this easy recipe for Korean dumplings and my family loves it so much. They finished the first tray in the blink of an eye! If you're planning to try these dumplings, I suggest you prepare two or three batches. Best eaten while hot!
8. Spicy Stir-fried Rice Cakes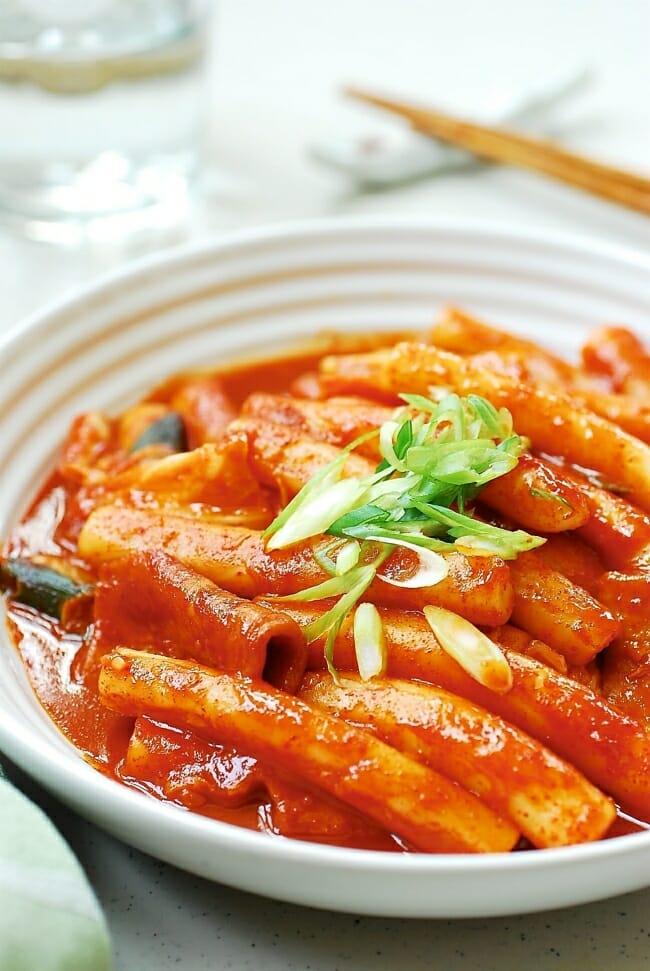 Rice cakes are very popular in Korea. You can create different recipes with it but this spicy stir-fried rice cake recipe is one of the tastiest you can easily make at home. It's very delish and really spicy! Feel free to adjust the spiciness depending on your taste.
9. Korean Beef Short Rib Soup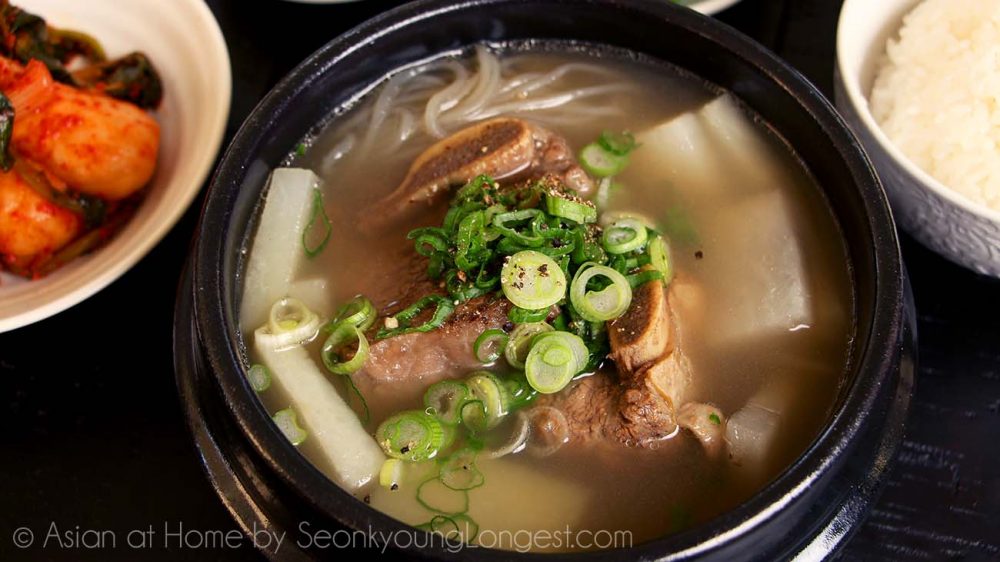 This mild-tasting Korean beef soup is a cinch to prepare. You'll love its beefy taste and lovely aroma from green onion, garlic, Korean radish, and ginger.
10. Spicy Pork Ramen Noodle Soup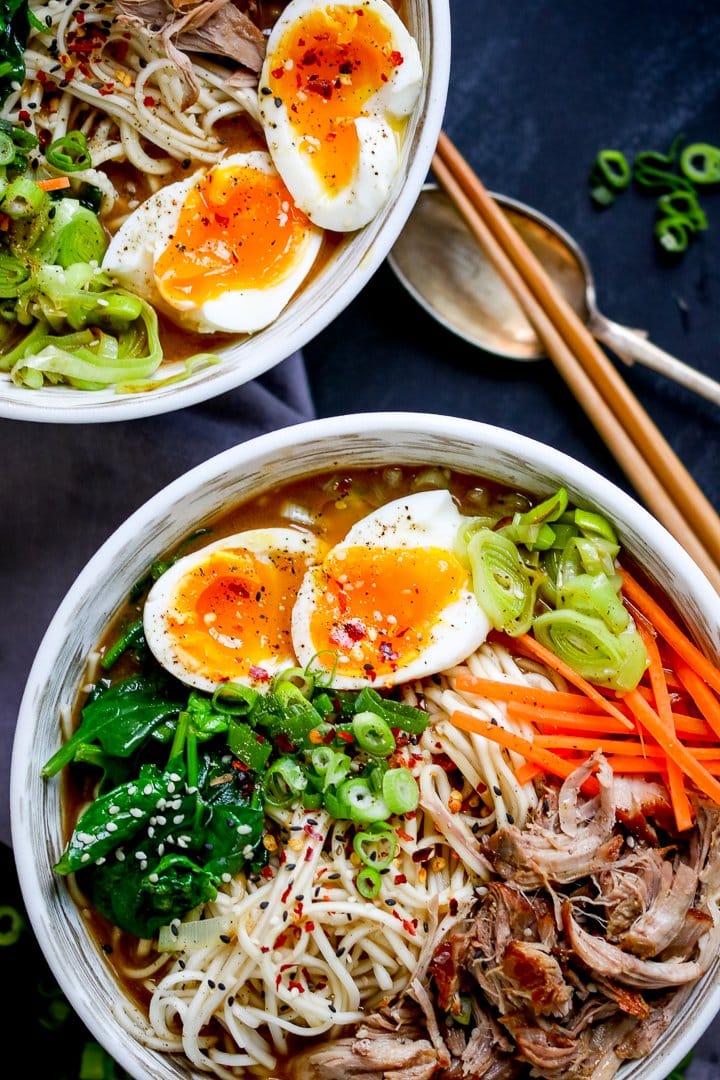 Who doesn't love ramen, right? It's a dish enjoyed across the world. Since it's very easy to prepare at home, more people are getting hooked on ramen recipes. This particular recipe uses slow-cooked pork along with fresh veggies, and noodles.
11. Korean Warm Noodle Soup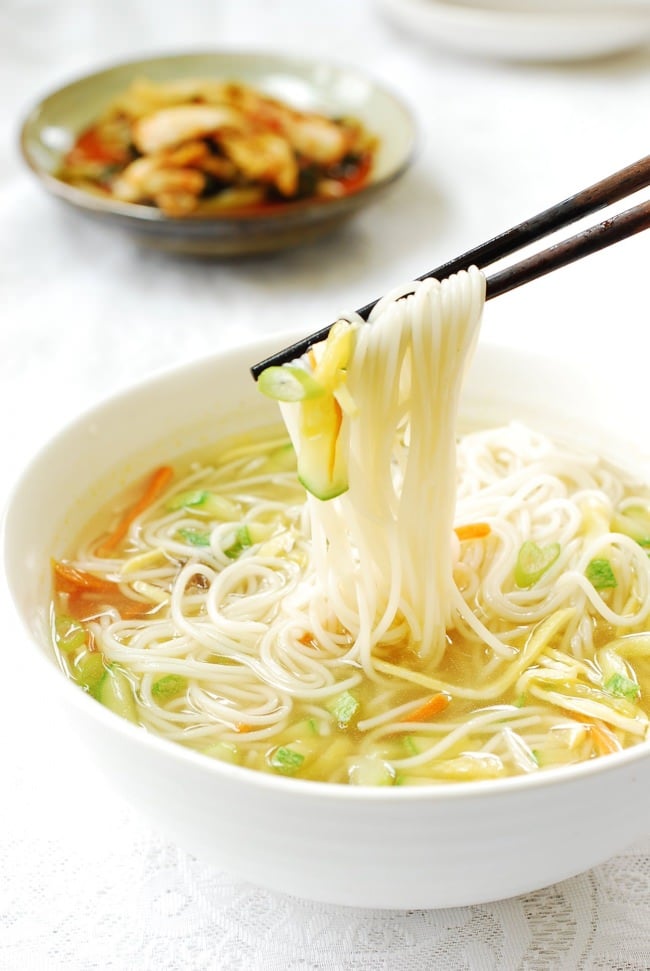 In Korea, they serve warm noodle soup at gatherings and other special occasions as part of their tradition. This recipe for Korean warm noodle soup is good enough for entertaining and easy enough as an everyday meal.
12. Kimchi Stew
If you're a huge fan of Korean kimchi then there's no reason not to like this spicy and flavorful kimchi stew. It's so delicious with a nice spicy kick–it will make you sweat even on the coldest days!
13. Korean Dumplings Soup
Dumplings..in a soup! Yes! You'll love it as well, and so will everyone in your family. Obviously, it's a very easy and simple Korean soup anyone can prepare at home. This Korean dumpling soup is also aromatic–it will fill your house with comforting, homey, a delicious scents!
14. Slow Cooker Korean Beef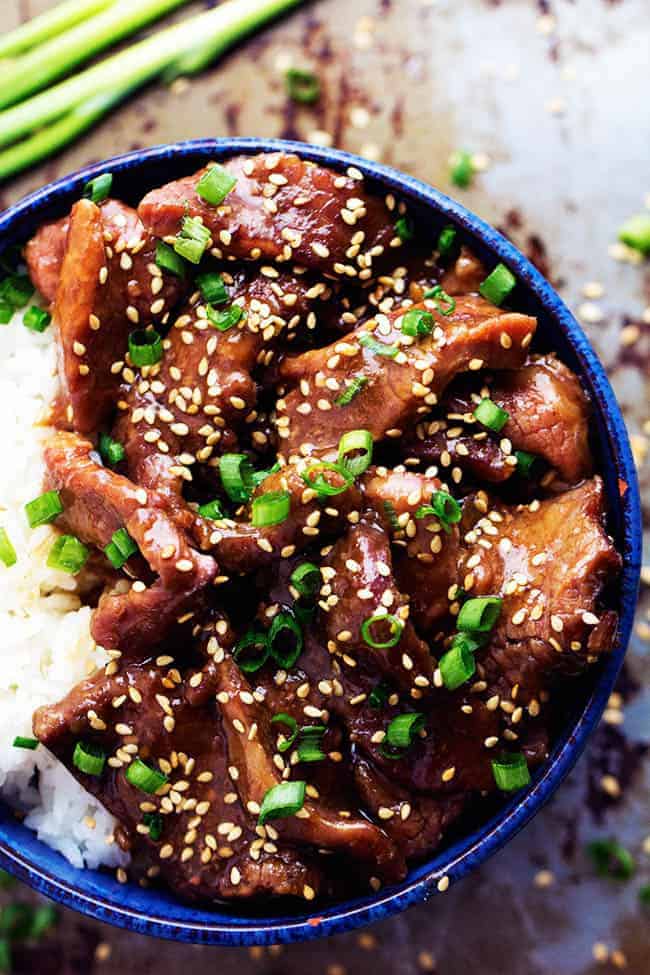 Enjoy these tender pieces of beef in a simple Korean recipe. It consists of tender beef slices in a rich and flavorful sauce. This slow cooker Korean beef is the best beef dish you will ever make! You should give it a try!
15. One-pot Hand Torn Noodle Potato Soup
Try this awesome Korean hand torn noodle potato soup also known as Sujebi. It's a hearty soup with chewy and soft homemade noodle. The magic is in your hands!
Still have time for more Korean recipes? Watch this video from Seonkyoung Longest and learn how to cook Budae Jjigae or Korean Army Base Stew:

I hope you enjoy these delicious Korean recipes. They all look intense and flavorful but they're actually simple and very easy to put together. No special skills needed! If my family enjoyed these comforting recipes, you will enjoy them at home too. I had a great time preparing the tofu stew recipe and I'm looking forward to trying more of these amazing Korean recipes! I'm also happy to finally share them with you. May you find your happy place cooking these recipes in your kitchen. Stay toasty!
What do you think of these Korean recipes? Which recipes are you planning to try? Share your experience with us in the comments section below.
Up Next: 15 Easy Recipes For Dinner To Help You Survive Winter
Don't forget to keep in touch, foodies!

Also, make sure to follow us on Facebook, Instagram, Pinterest, and Twitter!