We just can't get enough of these delicious and oh so flavorful carne asada recipes. Nachos, burritos, burgers, French fries and more!
10 Flavor-Packed Carne Asada Recipes
If you're not familiar with carne asada, it's usually skirt, flank, or flap steak grilled and served as juicy and marinated slices. Carne asada is usually enjoyed in tacos, burritos, nachos and even as a main course with rice or veggies on the side. If you want to try scrumptious meals with carne asada, let these 10 incredibly flavor-packed carne asada recipes help you out.
1. Carne Asada Pizza
Beef up your pizza with juicy marinated carne asada. Grab the recipe here.
2. Loaded Crockpot Carne Asada Tacos
Nothing better than some carne asada tacos with French fries and guac. See how here.
3. Carne Asada Guacamole Burgers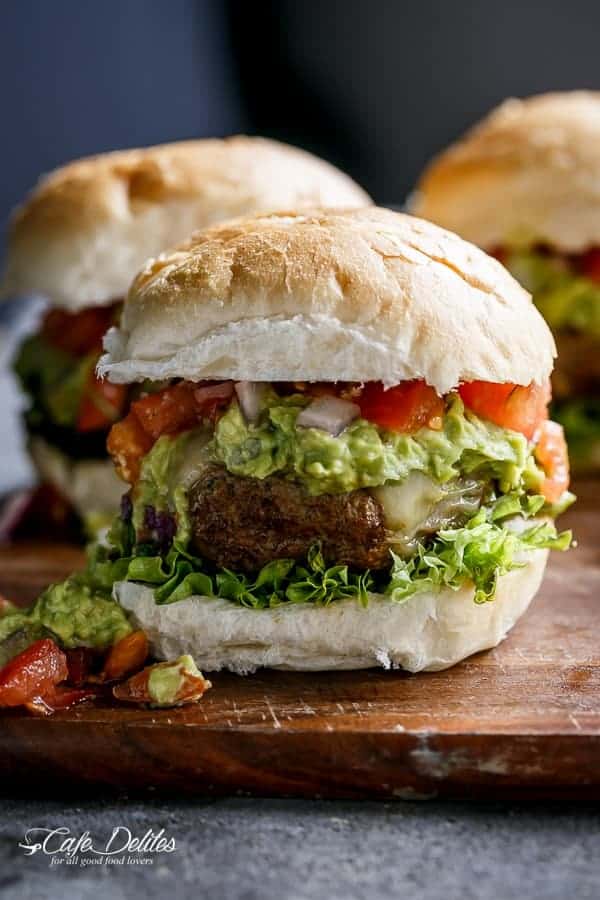 You've never had anything like this juicy carne asada burger. Check it out here.
4. Carne Asada Fries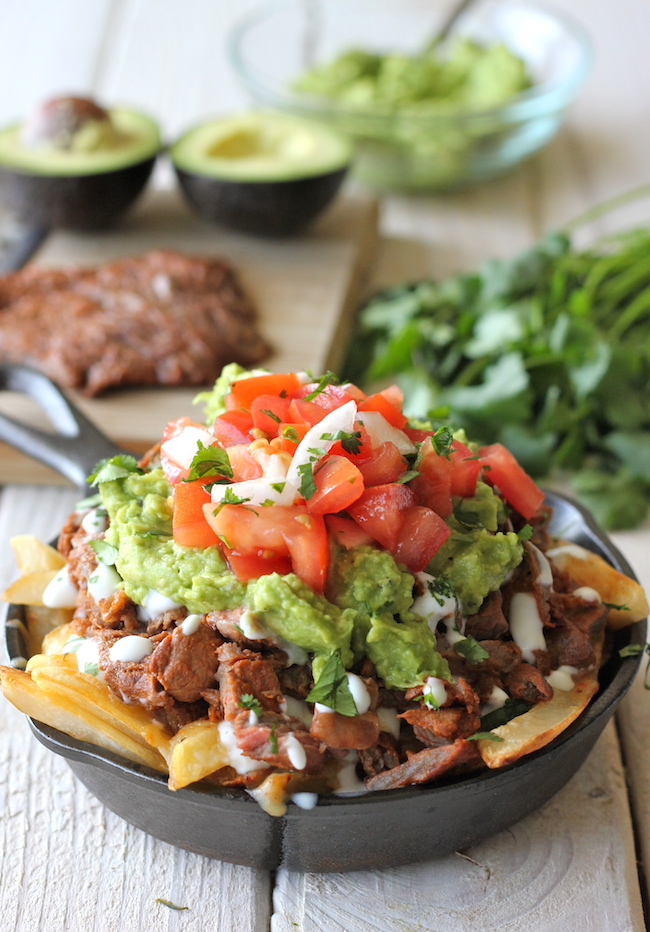 If you've never had carne asada fries, this is the perfect time to try them. Learn how to make them here.
5. Carne Asada Chipotle Pull Apart Bread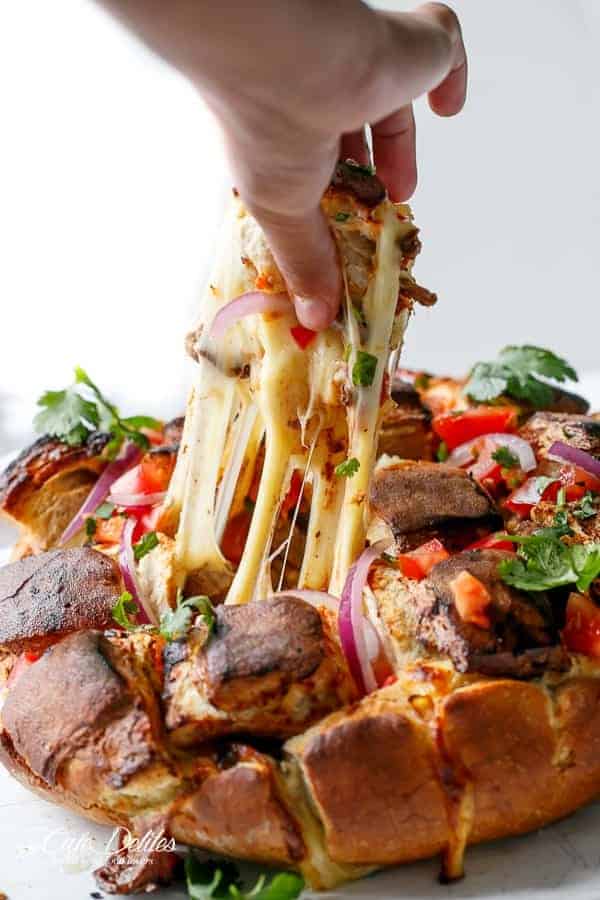 I can't even handle that stretch! Click here for the recipe.
6. Crockpot Carne Asada Beer Chili
A warm and comforting carne asada beer chili recipe. Try it here.
7. California Carne Asada Burrito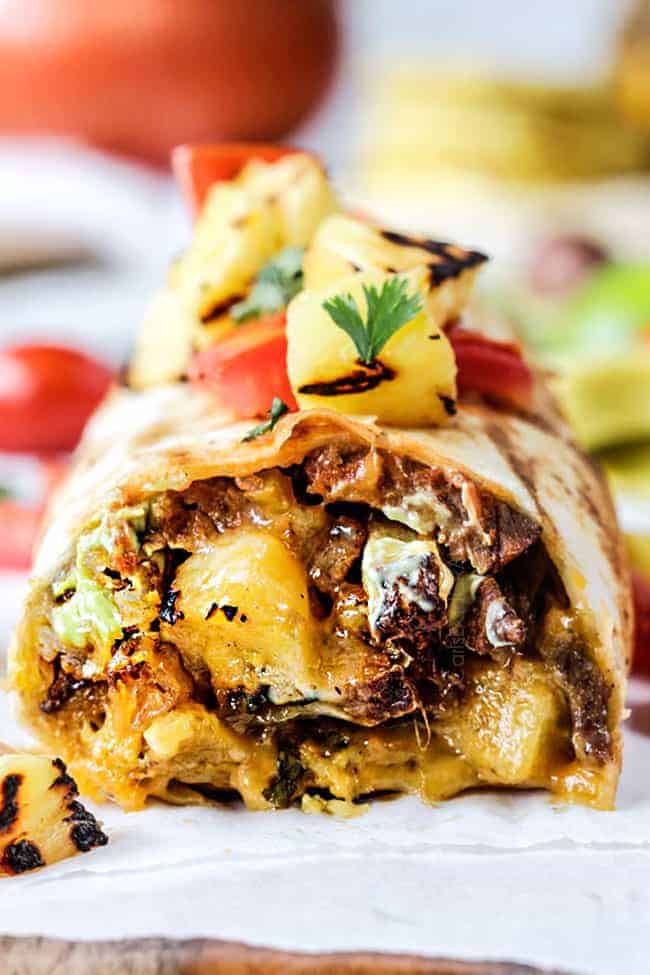 We can't talk about carne asada without including the popular California carne asada burrito. Wow. Get it here.
8. Carne Asada Nachos with Avocado Pico de Gallo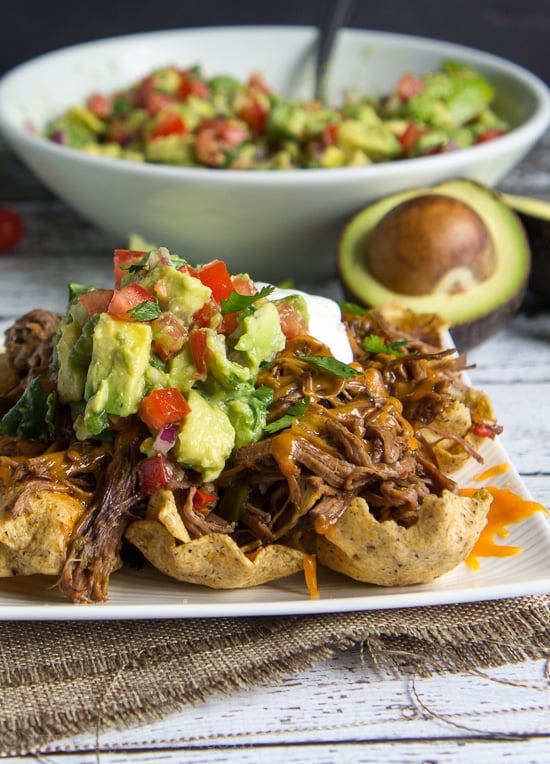 Turn a simple snack into a meaty game day treat. Find the recipe here.
9. Carne Asada Salad
A salad with perfectly marinated flank steak, avocado, greens, black beans, cheese and cilantro. Full recipe.
10. Carne Asada Hash
Try something new and different with carne asada. Make a batch of this hearty, spicy and savory hash. Read here for the recipe.
What do you think of these carne asada recipes? Which recipe are you planning to try? Share your experience with us in the comment section below.
Related Posts: 
Don't forget to keep in touch, foodies!
Sign up for our newsletter here!
Also, make sure to follow us on social media: