The best deli sandwiches from roast beef to French dip. We've gathered 7 of our favorite recipes for you in this delicious list.
7 Excellent Deli Sandwiches You Can Make At Home
Delis make some of our favorite sandwiches: roast beef, pastrami and Reuben just to name a few. Add a side of pickles, coleslaw, potato salad or chips and you've got a complete meal that makes the perfect lunch, especially when you're in a hurry and want to keep it simple. Unfortunately, eating out all the time can take a toll on your wallet, so we've gathered 7 of our favorite deli sandwiches to make right at home.
1. Deli Style Roast Beef Sandwich
A full meal in just few minutes! Grab the recipe here.
2. Grilled California Club Sandwich
Ham, turkey and bacon. What more can you ask for?! Full recipe.
3. Salt Beef Sandwich
This sandwich is loaded with so much greatness. You have to try! Here's the recipe.
4. Pizza Hero Sandwich
A salami sandwich for gameday. Get it here.
5. French Dip Sandwich
Behold…the French dip. Read the recipe and make it right at home.
6. Reuben Sandwich
If you're talking sandwiches then you need a Reuben in your life. Click here for the recipe.
7. Monte Cristo Sandwich Loaf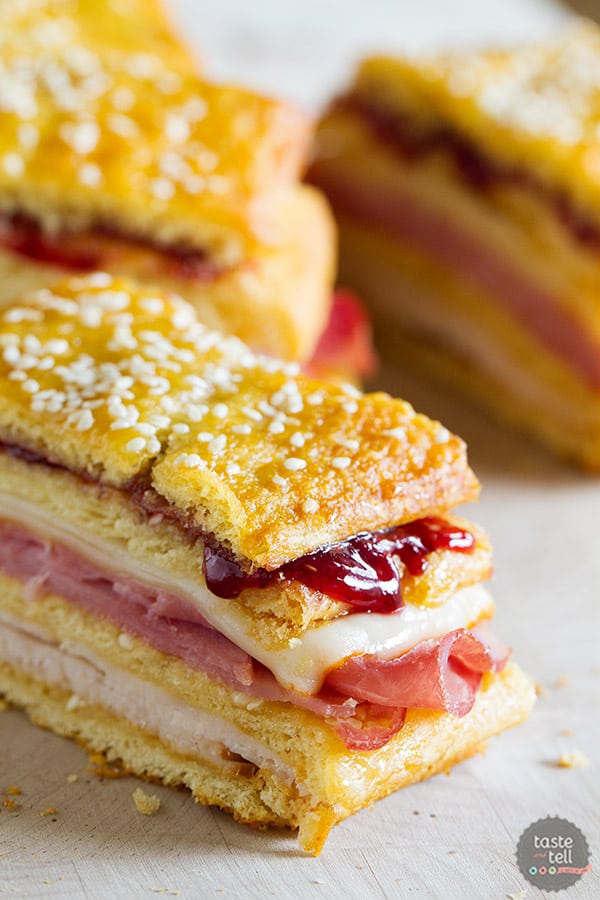 A simple Monte Cristo sandwich made even better. See how to make it here.
 What do you think of these deli sandwiches? Which recipe are you planning to try? Share your experience with us in the comment section below.
Related Posts:
Don't forget to keep in touch, foodies!
Sign up for our newsletter here!
Also, make sure to follow us on social media: