Travel the world with these authentic and absolutely amazing recipes from countries all over!
15 Amazing Recipes From Around The Globe
It has been said that food is the single great unifier across countries and cultures. Each have their own views on food: how they cook it, present it, properly eat it and enjoy it. Unless you visit every country in the world, there will be many authentic dishes that you'll miss, whether it's fried plantains from Cuba or fish and chips from the United Kingdom.
To help you on your food journey, we're going to show you 15 authentic amazing recipes from countries all across the world: Spain, Jamaica, Thailand, Mexico and more. Check out the international recipes below!
1. Moon Cake – China
Mooncake is a Chinese bakery item traditionally eaten during the Mid-Autumn Festival, which is for lunar worship and moon watching. This recipe uses traditional egg yolk mooncake and red bean paste for the filling. They're soft and taste really good with just the right amount of sweetness. Recipe.
2. Croque Monsieur – France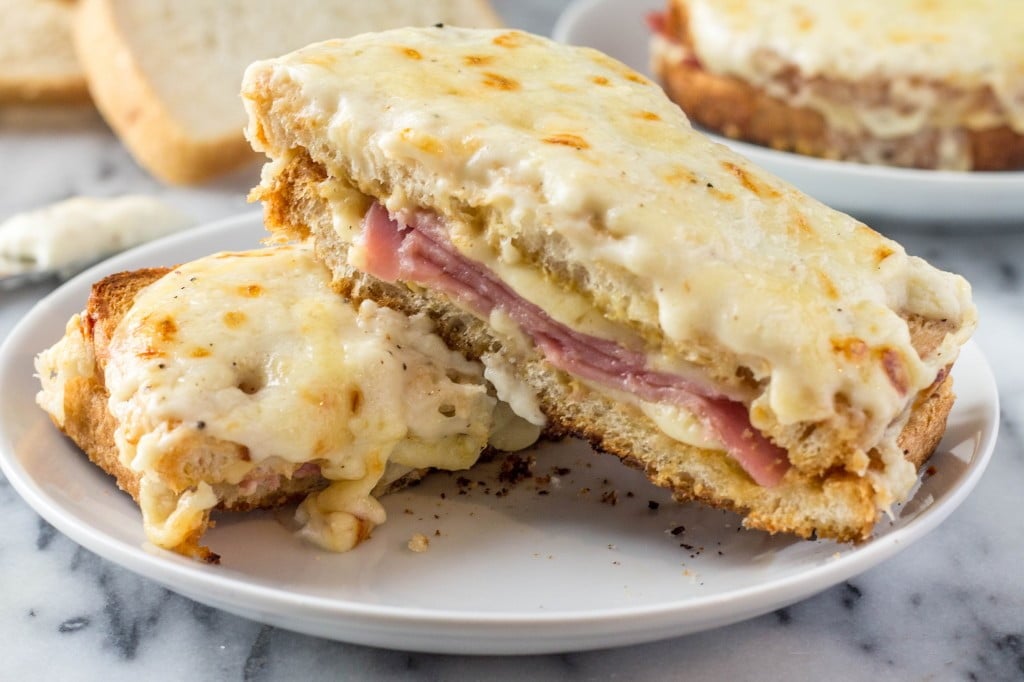 This iconic French dish has Gruyere cheese on each side and a slice of ham sandwiched between two slices of bread. On top of that, you'll find béchamel sauce and more cheese. Check it out here.
3. Corned Beef and Cabbage Slow Cooked – Ireland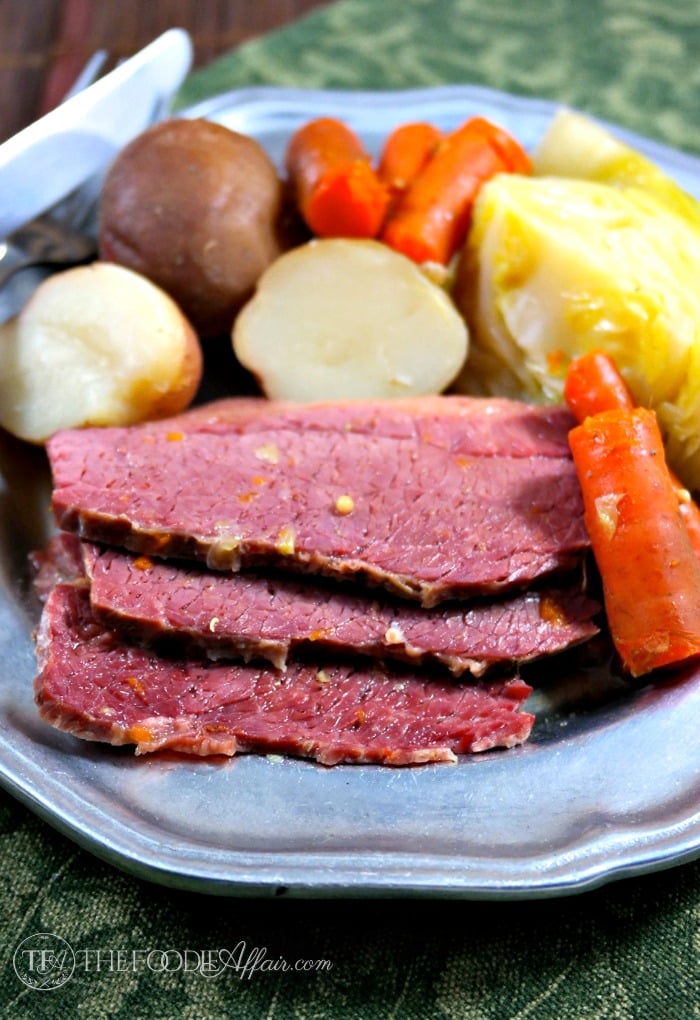 St. Patrick's Day is the perfect excuse to enjoy this delicious traditional Irish meal! Corned beef, slow cooked to perfection, with carrots, potato and cabbage. Grab the recipe here.
4. Traditional Schnitzel (Schweineschnitzel) – Germany
Schnitzel in Germany is usually made of pork, although turkey and veal are also common. It's served with French fries, potato mash, or wedge potatoes. Try this recipe and see for yourself! Full recipe.
5. Dorayaki (Red Bean Pancake) – Japan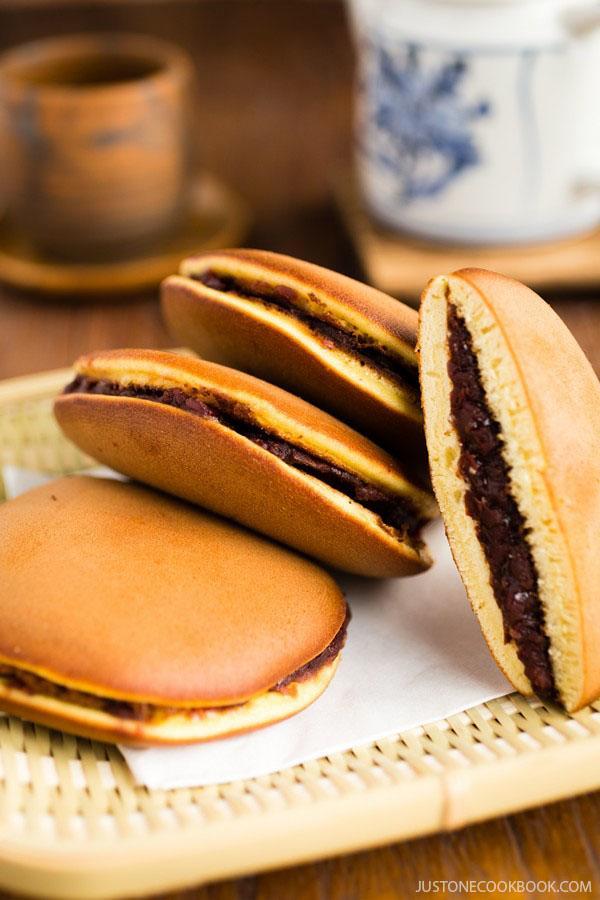 Two slices of sweet fluffy pancakes filled with a Japanese sweet red bean paste. Get the recipe here.
6. Chakalaka – South Africa
Chakalaka is a vegetable side-dish that is a staple food for South Africans. It consists of carrots, peppers, onions, tomatoes and beans. A simple yet flavorful dish! Full recipe.
7. Naan-e-Barbari – Iran
Naan, also known as flatbread, goes great with dishes such as curry and rice or by itself with a cup of tea. Check out the recipe.
8. Ukoy (Shrimp Fritters) – Philippines
Ukoy or Okoy (also known as shrimp fritters) are a native Filipino food usually served as a "merienda"(afternoon snack). The small shrimp are paired with sweet and sour vinegar dipping sauce and some hot sauce. Recipe.
9. Easy Korean BBQ – Korea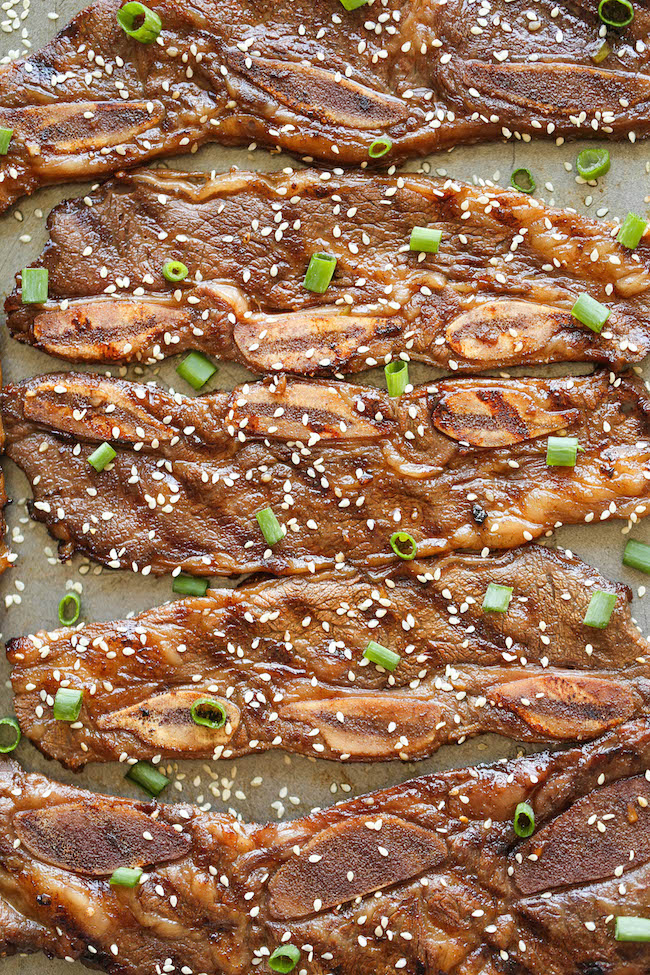 If you love Korean barbecue, then this is the recipe for you. Simple, tasty and cheap! Learn how to make it here.
10. Cream Puffs with Custard Filling – Italy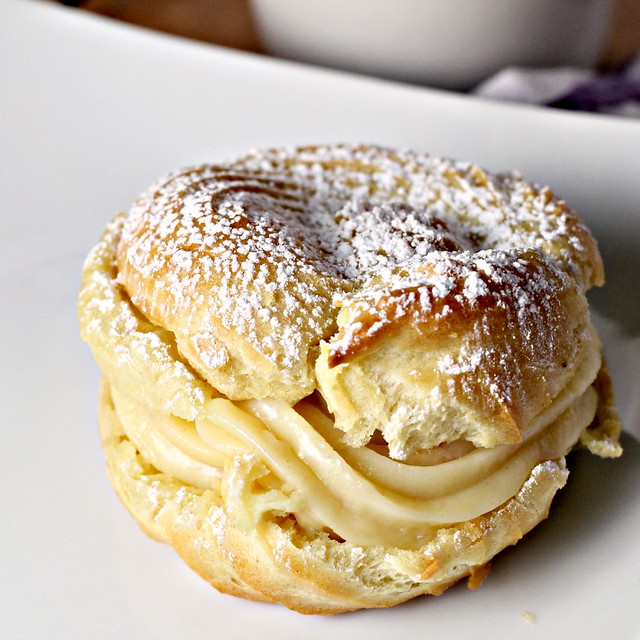 This classic Italian dessert is traditionally served and eaten on St. Joseph's Day, but you can have it any day of the week. This simple and sentimental Italian recipe is truly a must-try! Grab the recipe here.
11. Pulpo á Feira – Spain
Yes, this is octopus boiled in a copper cauldron, marinated and served with potatoes, bread and red wine. Check it out here.
12. Traditional Tejano Pinto Beans – Mexico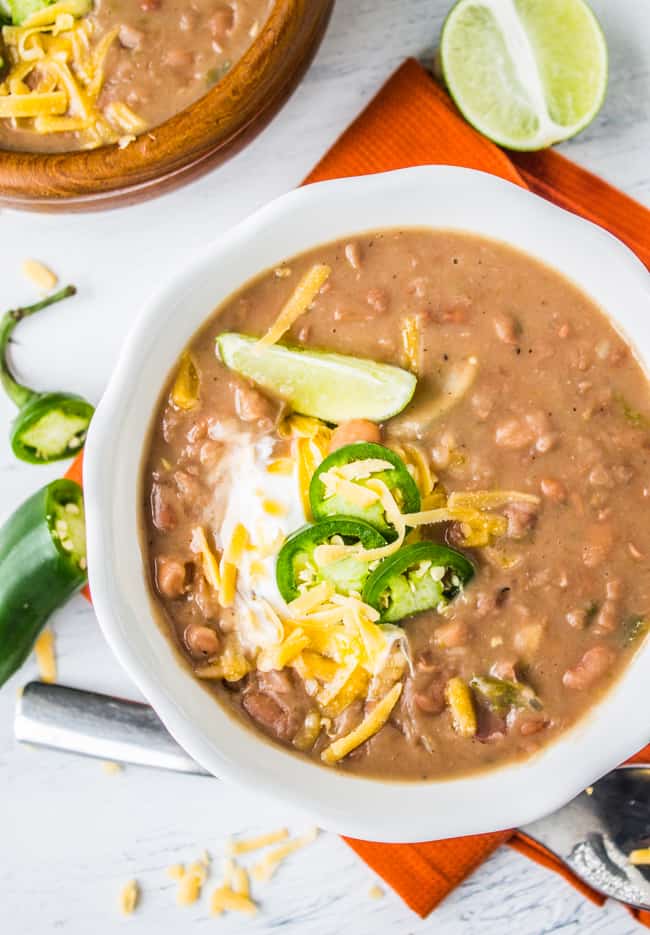 This hearty dish of beans comes packed with slices of jalapeño, garlic, and lime wedges that give it that Mexican feel.  Get the recipe here.
13. Thai Green Papaya Salad (Som Tam) – Thailand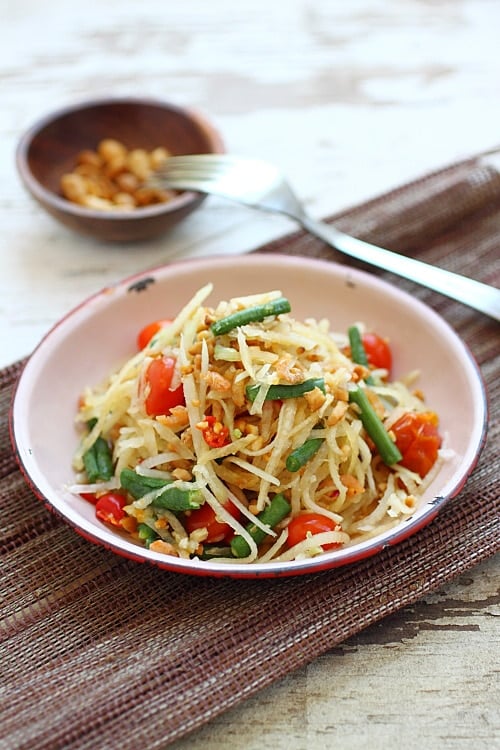 This Thai dish has the perfect blend of sweet, sour, spicy and savory flavors. A perfect appetizer with all types of textures. Full recipe.
14. Aussie Burger – Australia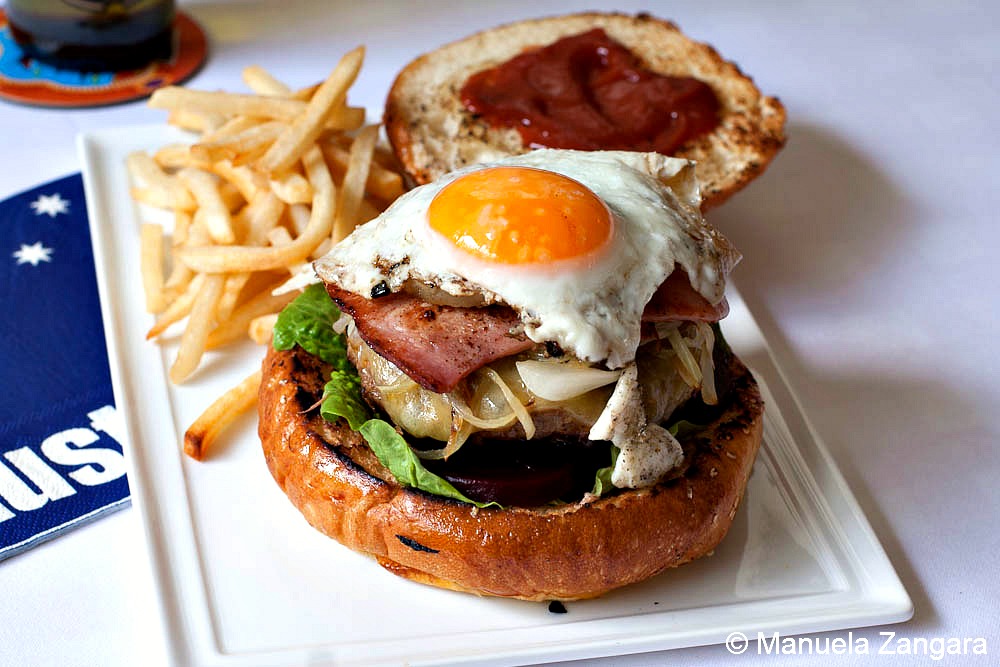 A burger filled with lettuce, tomato, a beef patty, cheese, ketchup, marinated beets, fried onions, bacon, crunchy slices of pineapple and a fried egg. Now THAT'S a burger! Recipe.
15. Ackee and Saltfish – Jamaica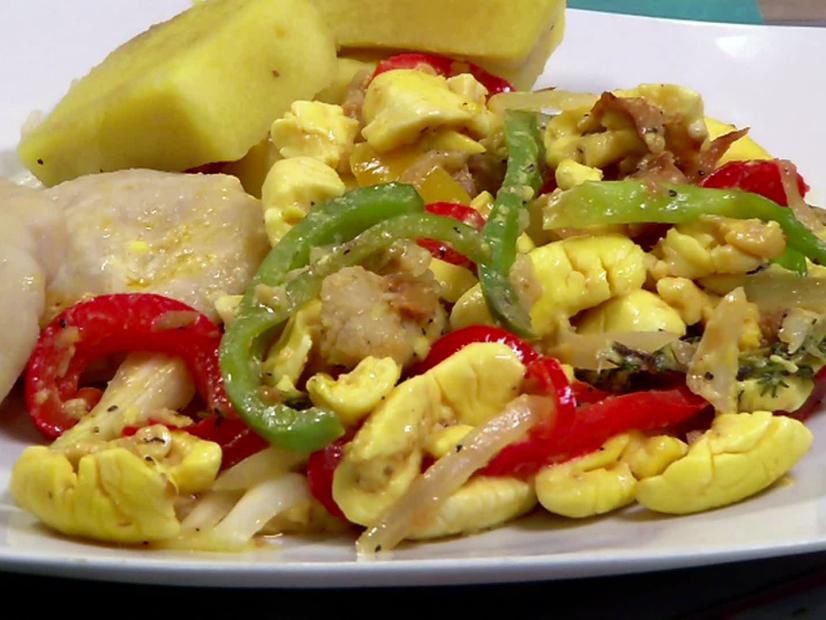 Ackee and saltfish is the national dish of Jamaica. A good reason why you really need to try this recipe. Grab the recipe here.
What do you think of these amazing recipes from around the globe? Which recipe are you planning to try? Share your experience with us in the comment section below.
Related Posts: