Get that extra kick of heat from your food with any one of these fourteen spicy recipes. Don't say I didn't warn you though!
14 Spicy Recipes That Are Packing Some Heat
Spicy food is an experience.
That extra kick can get your heart racing, your body sweating and your mouth on fire. While not everyone is a fan of that extreme, they're still down for a little heat when it comes to eating shrimp, fried rice, chicken, tacos and more. Sure, you can dump some of your favorite hot sauce all over your food, but that doesn't do your food justice. Instead, learn how to cook your food in different spices and chiles with these 14 spicy recipes.
Your tongue might regret it, but you definitely won't.
1. Spicy New Orleans Shrimp
White tiger shrimp soaked in a buttery and spicy marinade…then baked to perfection. Great with a warm slice of French bread! Full recipe.
2. Spicy Pepper Jack Mac and Cheese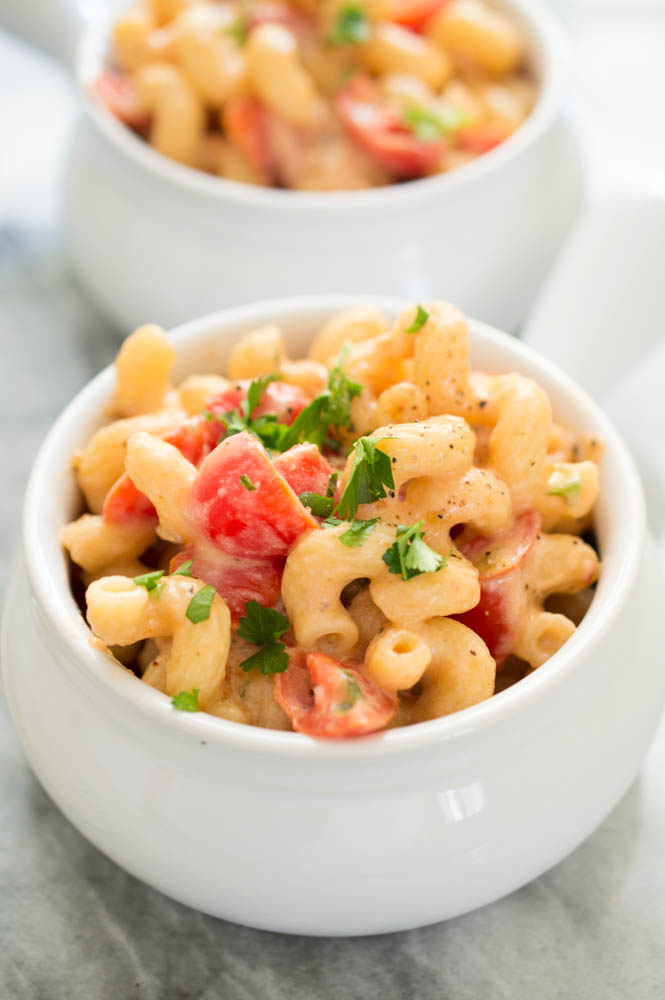 Spice up this classic comfort food dish. Grab the recipe here.
3. Spicy Crispy Kung Pao Cauliflower
Each mouthful will make you sweat! Here's the recipe.
4. Spicy Chicken Potstickers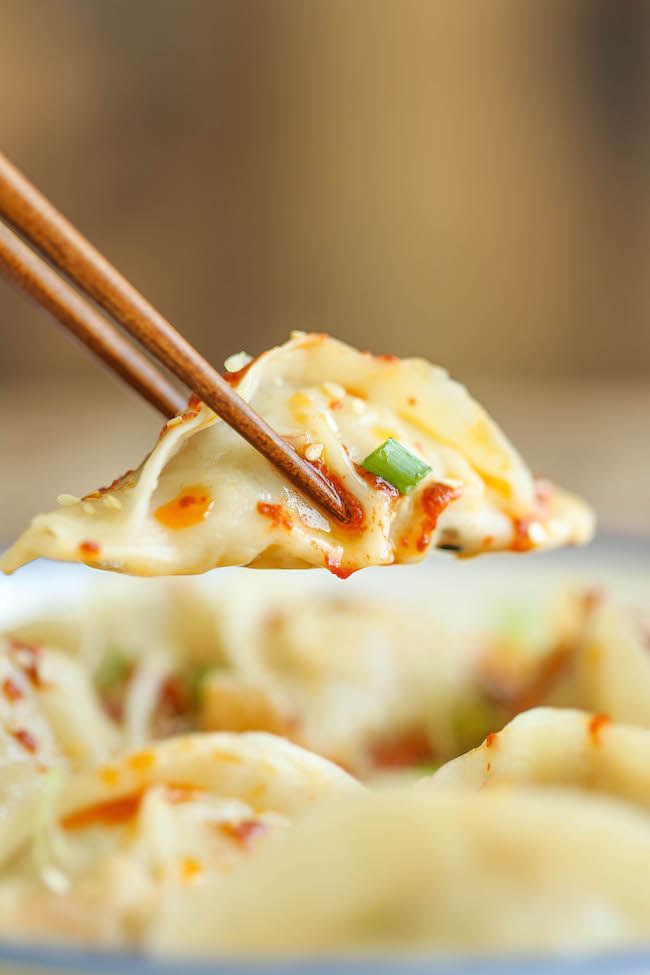 An incredibly addictive spicy appetizer. Learn the recipe here.
5. 

Spicy Cheese Bread
Even bread can be made spicy! Check it out here.
6. Spicy Korean Pork – Bulgogi
Spicy pork goes sooooo well with freshly cooked rice. Try it here.
7. Loaded Spicy Veggie Pie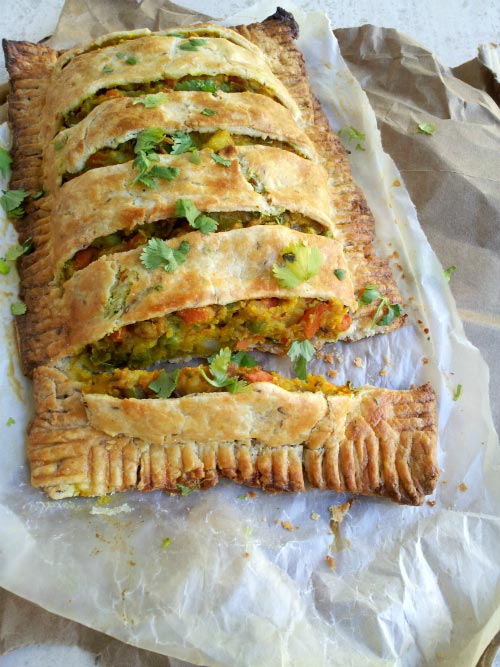 A crust with toasted cumin seeds and a filling packed with spicy veggies. Full recipe.
8. Beef Vindaloo
Enjoy a hot and spicy curry combined with slices of tender beef. Get the recipe here.
9. Fire Crackerz
Munch on these spicy crackers when you need something spicy in your life. Click here for the recipe.
10. Nashville Hot Chicken
Don't worry about the mess when you're digging into this Nashville spicy chicken. Here's the recipe.
11. Peri Peri Rice
Rice lovers rejoice with this spicy rice dish! Find the recipe here.
12. Oven Baked Spicy Chicken Tacos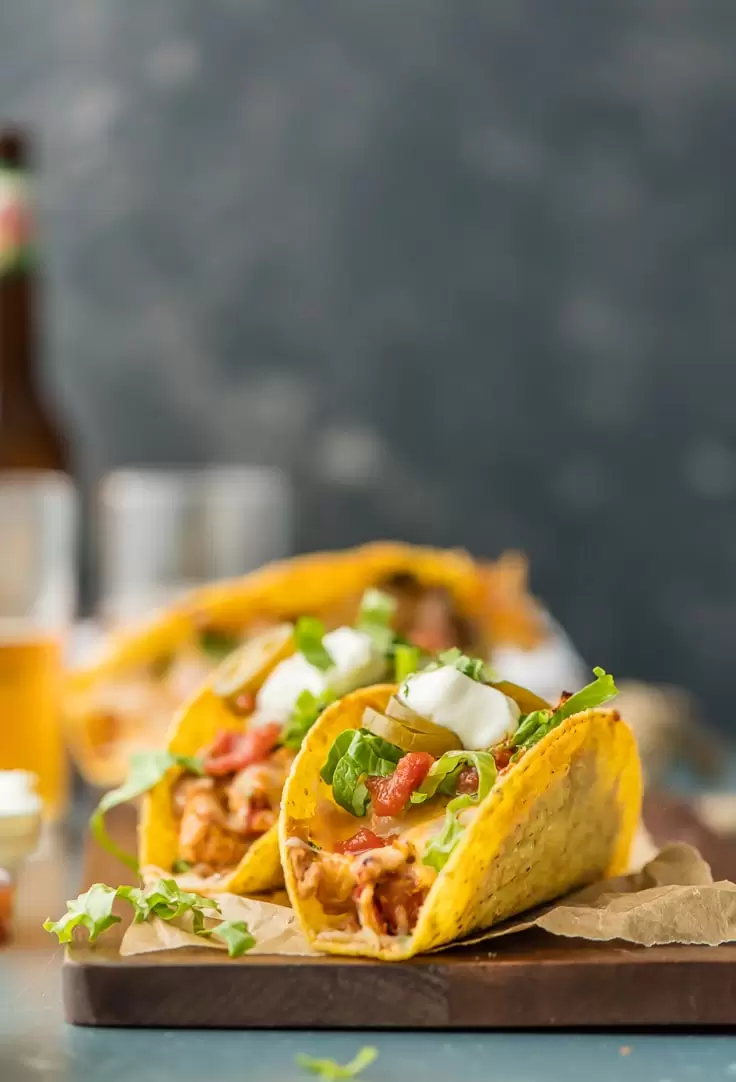 Spicy tacos ready in just 30 minutes! Try it here.
13. Spicy Red Pasta with Lentils
A hearty, protein-packed spicy red pasta that is quick and easy to prepare. See how here.
14. Spicy Ginger Scallion Soup
Soup just isn't soup if it isn't at least a little bit spicy right? Get it here.
What do you think of these spicy recipes? Share your experience with us in the comment section below.
Related Posts: 
Don't forget to keep in touch, foodies!
Sign up for our newsletter here!
Also, make sure to follow us on social media too: