Grab some melted butter, lemon juice and garlic and get ready to be amazed by these homemade lobster recipes. Perfect for Lobster Day on June 15!
14 Best Homemade Lobster Recipes For Lobster Day
Sweet, tender and juicy lobster meat may sound difficult to perfect, but you would be surprised to find out that it's actually not. With a few simple ingredients (butter, garlic, etc) and some patience (preparing the lobster can take a while), you can enjoy a lobster-filled meal that's a fraction of the price you would see at a restaurant. Lobster Day is this week (June 15), so what better day to prepare a juicy lobster recipe? Check out our 14 homemade lobster recipes below.
1. New England Lobster Roll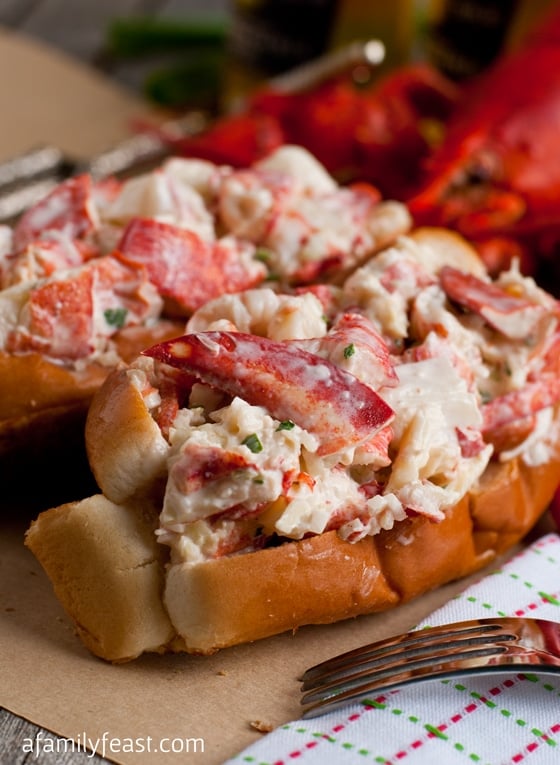 Hot dog rolls loaded with lobster chunks tossed in mayo, lemon juice, chopped celery, scallions and parsley. Click here for the recipe.
2. Lobster and Mango Salad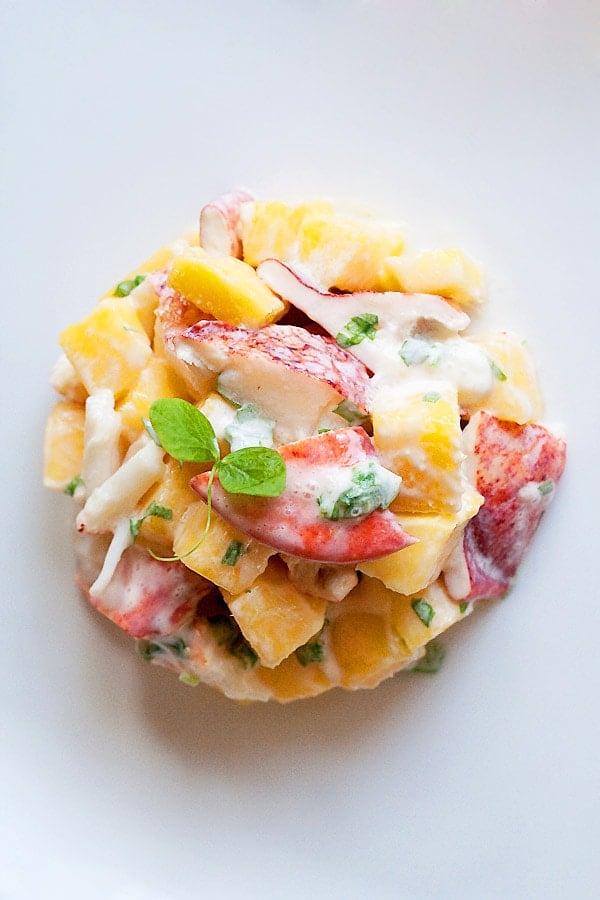 The sweet and zesty taste of mango plus the savory and buttery flavor of lobster works so well in this refreshing salad recipe. Try it here.
3. Cantonese-Style Ginger Scallion Lobster
Give your lobster amazing flavors by adding ginger, scallions, wine and sesame oil. Read the full recipe here.
4. Brown Butter Lobster Ravioli with Tomato Cream Sauce
A simple ravioli recipe that gives you a mouthful of lobster mixed with brown butter, cheese, lemon juice and all things flavorful. Here's the recipe.
5. Lobster Spaghetti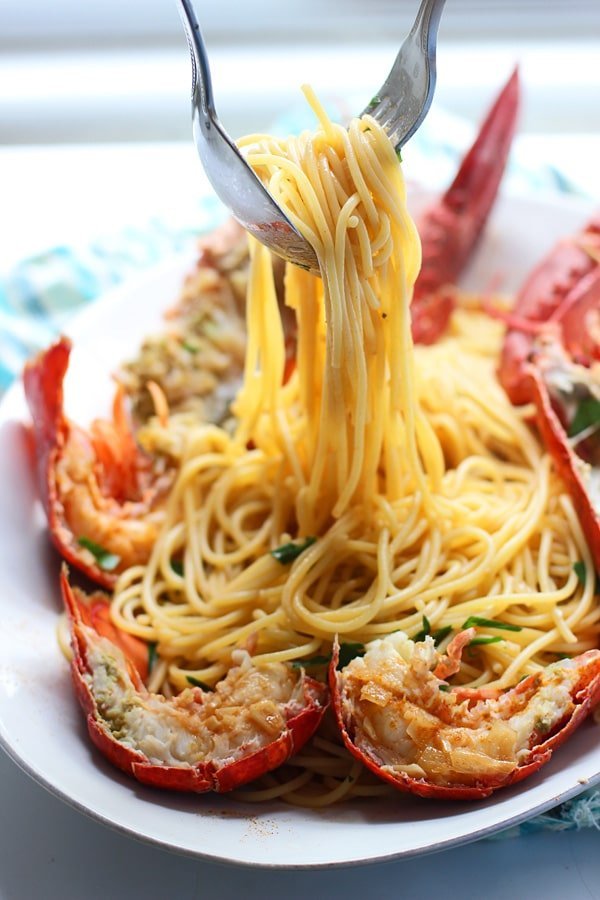 Steamed lobster with al dente spaghetti smothered with a very decadent sauce. Check it out here.
6. Corn and Lobster French Onion Chowder
Comfort food at its finest. Find the recipe here.
7. Lobster Mac and Cheese
This is how you make mac and cheese better. Learn how you can make it here.
8. Lobster Frittata
Transform a typical breakfast into a very sophisticated dish. Here's the recipe.
9. Lobster BLTs
BLLT! The extra L stands for Lobster of course! Click here for the recipe.
10. Lobster Stuffed Mushrooms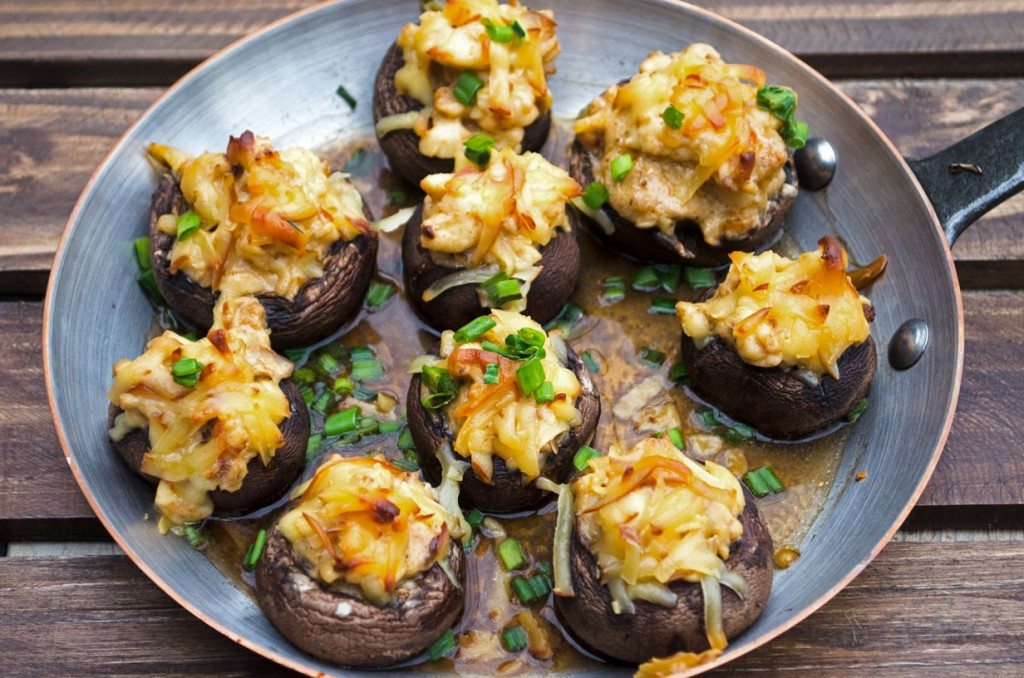 Mushroom and lobster come together in this easy appetizer. Perfect for parties and other family affairs. Read here.
11. Crab & Bacon Stuffed Maine Lobster Tails
Bacon stuffed lobster tails? Wow! Give it a try here.
12. Lobster Delight Dip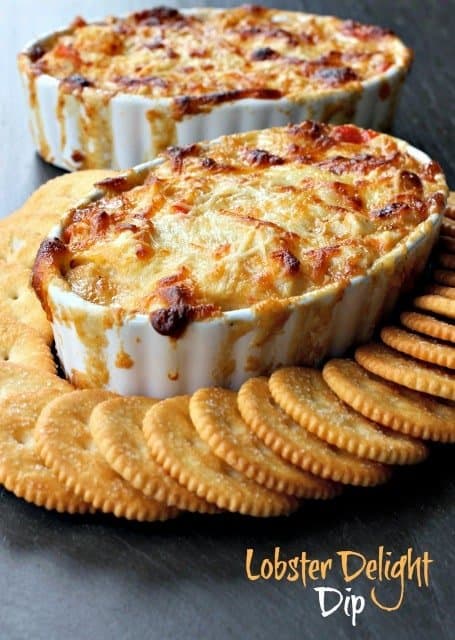 A dip worth dipping into. Check it out here.
13. Lobster Burgers
A bad ass lobster burger with browned butter lemon aioli and basil corn peach salsa. Here's the recipe.
14. Lobster Stuffed Bread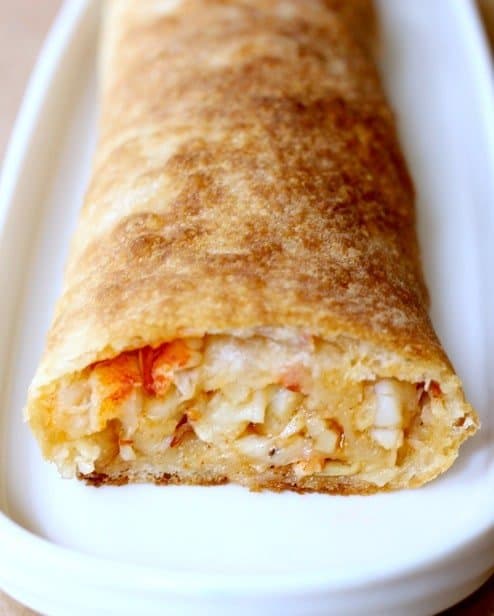 Garlic bread filled with steamed lobster and cheese goodness. Click here for the recipe.
Learn how to cook and eat live lobster the easy way. Watch this amazing video from POPSUGAR Food:
What do you think of these lobster recipes? Which recipe are you planning to try? Share your experience with us in the comment section below.
Related Posts: 
Don't forget to keep in touch, foodies!
Sign up for our newsletter here!
Also, make sure to follow us on social media: