Have you ever wanted to learn how to cook lobster? We've got the answer right here! We also have some sweet recipes for you to practice with! Learn how to make lobster through these delicious, savory recipes fit for royalty.
How To Cook Lobster
Lobster is one of those meals that are generally ordered at restaurants instead of made at home. Why? Because lobster can be an intimidating protein to work with! We demystify the process and lay out the basic steps you need to know to cook tender, delicious lobster.
When pairing your lobster, always be sure to use the freshest ingredients around! If you're making a side salad, use greens you've grown in your own kitchen with this awesome kit from Grow and Make!

Step 1: Bring a pot of saltwater to boil.
Step 2: Keep your lobster as fresh and cold as possible. This means buying the freshest lobster available and preferably on the day you're planning to prepare it, and resting it in some ice before cooking.
Step 3: Remove the bands from your lobster's claws. This will improve the flavor of the lobster and make its meat even more tender.
Tip: If you rub the front end of the lobster's tail, it will fall asleep! This will make it even easier (and less intimidating) to prepare your lobster.
Step 4: The most humane way to cook lobster is by gently placing it in the pot head first. The "screams" you hear are pockets of air that are being released from the lobster's body.
Tip: Save the water from the pot to use it for soups or stews! Delicious!
Step 5: The general rule of thumb in regards to lobster cooking times is to cook the lobster for 9-10 minutes/lb. You'll know the lobster's properly cooked when the meat is white as opposed to translucent.
Et Voila! You have just cooked your first lobster! Congratulations!  
Now that you know how to cook lobster, how about some tasty recipes to practice your newly found skills with? Below are some delicious lobster recipes to make at home for your friends and family.
Lobster Recipes That'll Make You Say, "Woo Hoo!"
image via Fifteen Spatulas
Lobster tails are the best part about eating lobster! The tail forms perfectly to create the perfect boat shape for eating food out of. These grilled lobster tails are easy to put together (you did just cook a live lobster, so this should be a breeze!) with sriracha as the perfect condiment for such a tender, delicate protein.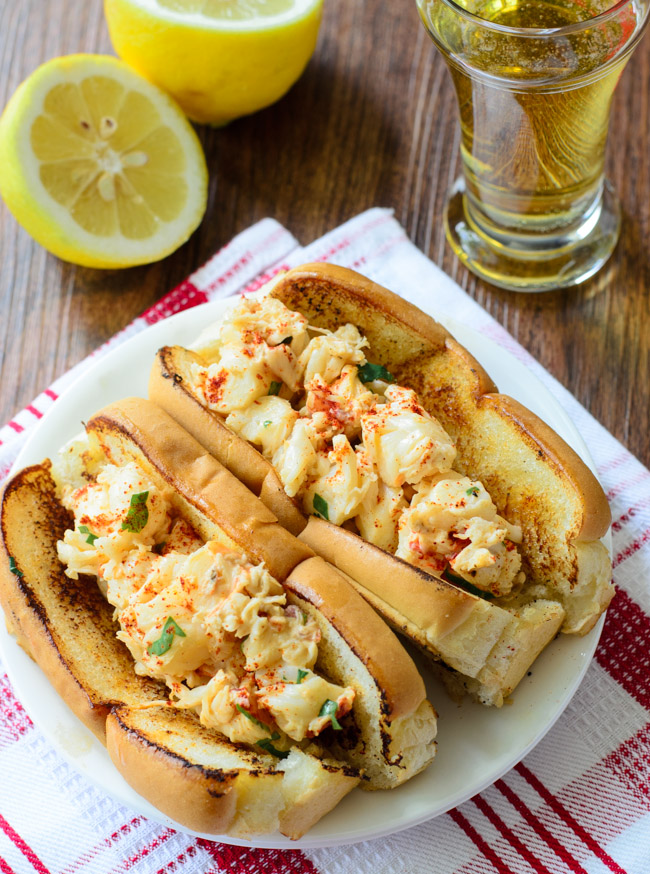 image via The Spice Kit Recipes
Lobster rolls are in and this recipe is the perfect way to get in on one of the best culinary trends of the year without having to hunt down a food truck or specialty cafe.
image via A Sweet Pea Chef
We get a lot of emails from people asking us how to make lobster bisque, so while this isn't an exact tutorial on just that, this recipe is a great starting point as it is an easy to prepare bisque recipe that can be made and ready in no time.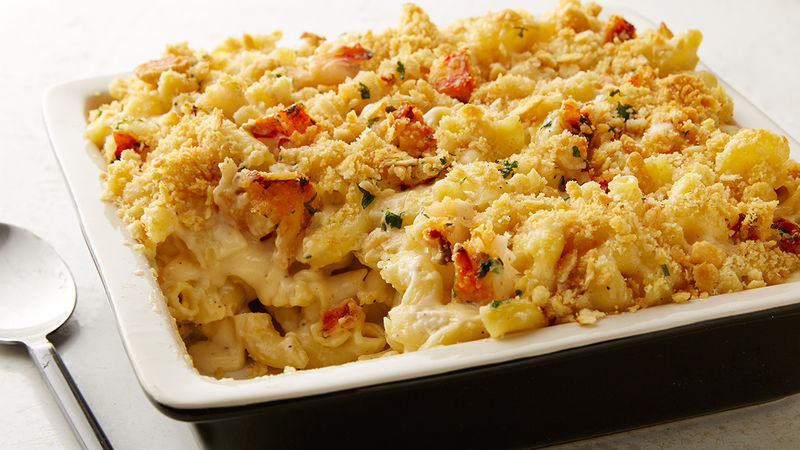 image via Tablespoon
A fancy protein is made even better when put in creamy mac n cheese! This is the perfect recipe to make for kids and one the entire family will enjoy!
image via How Sweet Eats
So, you've heard of chicken pot pie (and if you haven't, check out our awesome tutorial on How To Make Homemade Chicken Pot Pie with Homemade Recipes contributor, Kris Wu), but have you ever heard of lobster pot pie? This is the perfect way to enjoy warm, delicious lobster that practically melts in your mouth. The flavors in this recipe are insanely good and one you must try!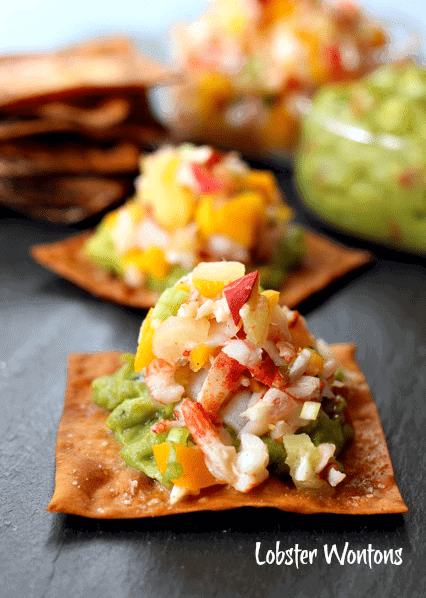 image via Man Titlement
These lobster wontons make for a great lunch or appetizer as they're light, yet filling. This recipe uses lobster to elevate classic tropical flavors such as mangoes, pineapple and limes. The result is an amazing lobster wonton that should be served in every restaurant in the country!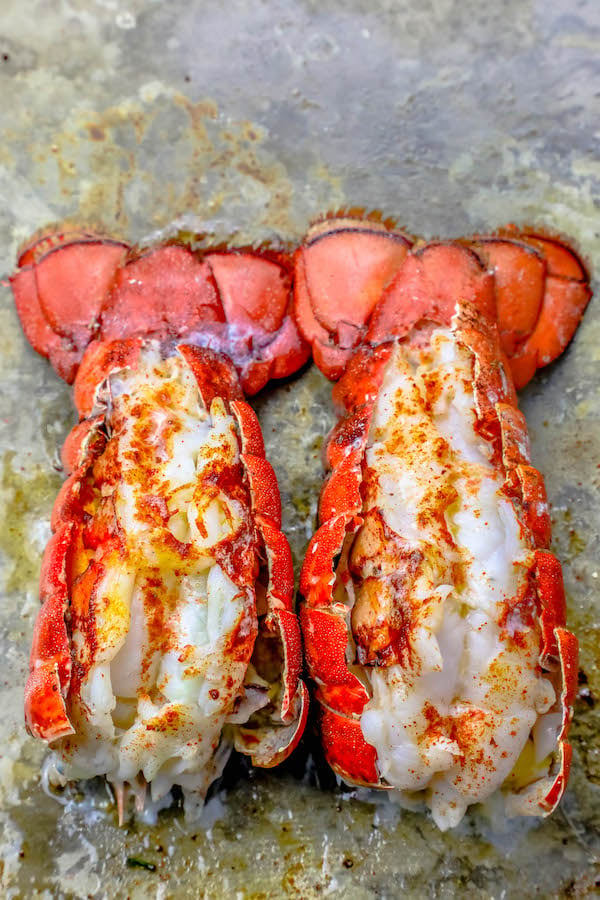 image via Sweet CS Designs
Maybe you're tired of waiting and just want to eat the darned thing already! This ten-minute recipe is easy to put together and the result is a beautiful lobster tail that is easy to pick apart.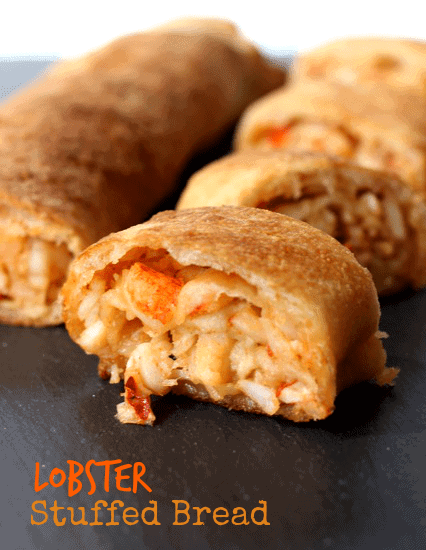 image via Man Titlement
This lobster stuffed bread recipe is cooked with lots of butter, lots of garlic, Parmesan cheese and some black pepper. But wait, it gets even better! The lobster is then stuffed into garlic bread, which is, as you know, the food of the gods.
image via Foodie Crush
Gourmet Grilled Cheese is now a thing and we're okay with that. While we're not okay with shelling out $6 a sandwich at your local grilled cheese eatery, we are okay with making and enjoying the dish at home for a fraction of the price! This lobster grilled cheese sandwich combines the best of both worlds: greasy and hearty homestyle cookin' with a gourmet twist from the spices and lobster. This is a great recipe to whip up for dinner and even travels well the next day!
We hope you enjoyed this tutorial on How To Cook Lobster, along with some accompanying homemade recipes to try out. If you tried making lobster at home for the first time, tell us about in the comments section below or via email at [email protected]! We love hearing your stories, sharing new recipes or posting pictures! Bye, friends!
If you're hungry for more seafood dishes, check out 24 Shrimp Scampi Recipes That Will Make You Want To Jump For Joy! For recipes to make this Father's Day, don't miss these 20 Father's Day Recipes That Will Make Dad Love You Even More! 
That's all, friends! If you enjoyed our 19 Lobster Recipes to Make for Dinner, let us know in the Comments section below. We love hearing your feedback and comments; we also love sharing, so if you have an amazing lobster recipe, we'd love to hear about it and try it for ourselves! HomemadeRecipes.com was founded to create an online community where foodies, epicureans and chefs can share recipes and learn new ones! We need your help, however, in creating this community where you can come, share and learn. If you love to cook, love food or have some great recipes and ideas you'd like to share with us, shoot us an email and make sure to stay in touch on Facebook, Twitter, and Pinterest! We're always looking for contributors and want to hear from you.
Sign up for our daily newsletter here!
Do you have Instagram? Don't forget to follow @HomemadeRecipesOfficial.
Click here to Like Us on Facebook.
Click here to Follow Homemade Recipes on Pinterest