Spoil your dog with these easy and tasty homemade dog treats. Guaranteed to be cheaper (and probably better) than the pet store stuff. While we've got a handful of amazing dog food recipes, today we're going to be showing you 14 homemade dog treats recipes that you can easily make with watermelon, chicken, apple, peanut butter, spinach and more. When they're a good doggie, you can treat them to something awesome like these treats!
Homemade Dog Treats Your Pooch, Will Love!
1. Frosty Watermelon Dog Treats
Looking for 3-ingredient dog treats? This frosty watermelon dog treat recipe is just the thing. Give your pups something sweet and refreshing to cool off.
2. Pumpkin Apple Dog Treats
Pumpkin and apple combo sure sounds great in a dog treat! In bone-shaped biscuits, alright!
3. Yogurt Peanut Butter Banana Dog Treats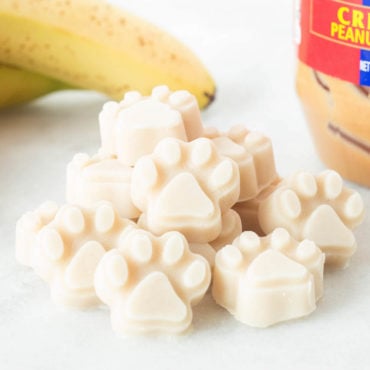 These adorable dog treats take just 5 minutes to prepare! They are fantastic homemade peanut butter dog treats your pooch will love you for!
4. Apple & Chicken Pup Pops
Spoil your pooch with these sweet and savory dog treats. Find out how easy it is to make these apple and chicken pup pops here.
5. Dog Biscuits With Cream Cheese Frosting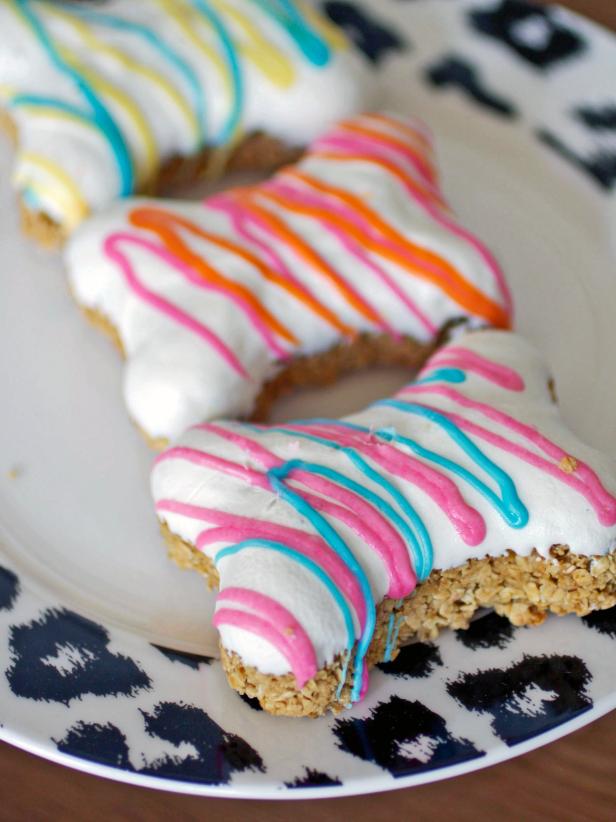 These rainbow-frosted dog biscuits recipe are simply dessert for dogs! Knowing now, dogs aren't color blind after all, they'll love these colorful treats!
6. Peanut Butter Sandwiched Dog Treats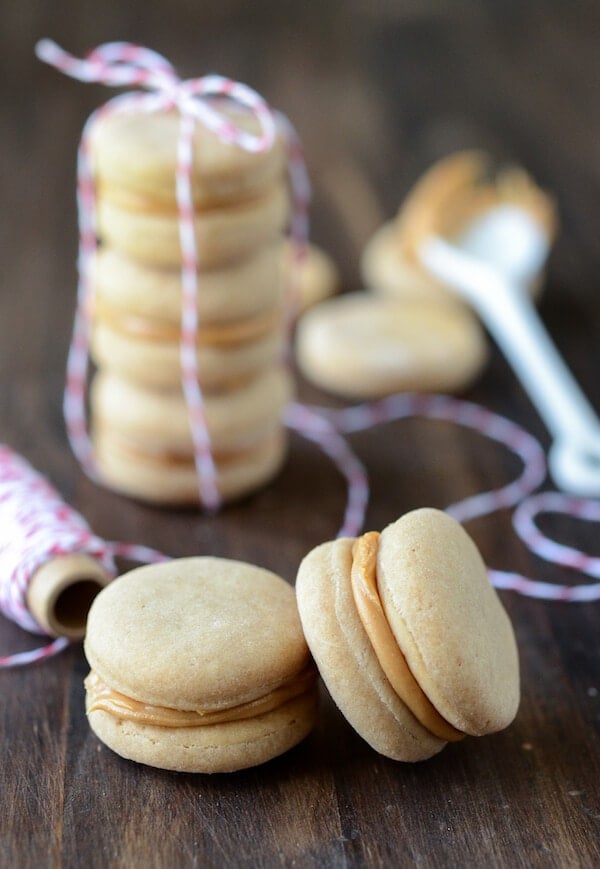 All dogs love peanut butter..that's a fact! For the holidays, give these tasty peanut butter sandwiched dog treats for your adored pooch!
7. Frozen Strawberry and Banana Smoothie Dog Treats
If you're looking for healthy dog treat recipes, count these refreshing strawberry and banana smoothie dog treats in. Of course, we cannot overlook the bone-shape as a bonus!
8. Sweet Potato Dog Treats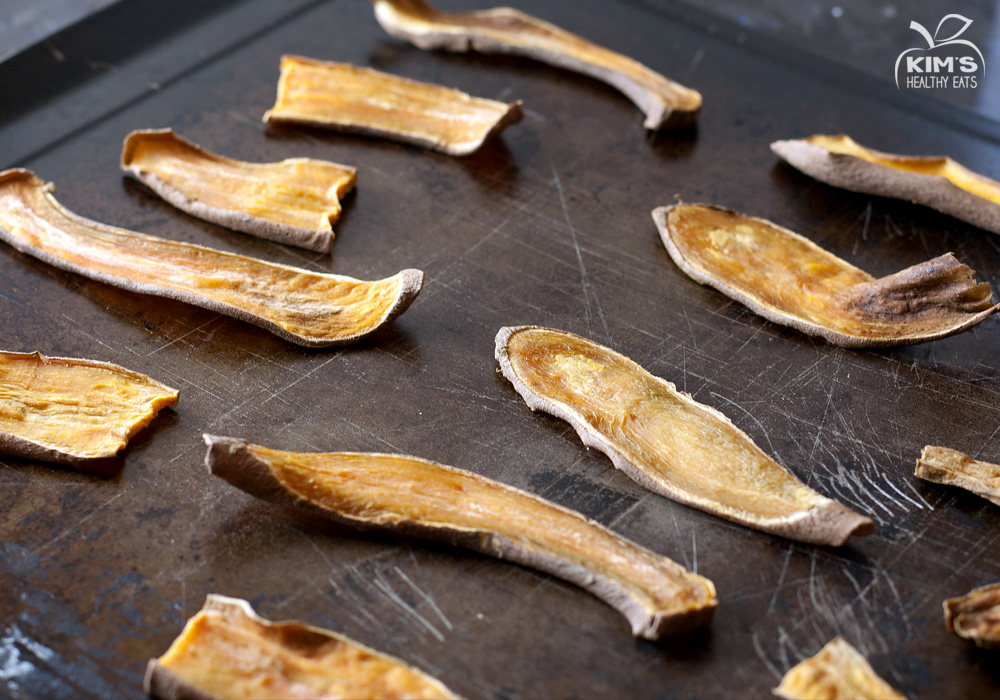 Easy homemade dog treats, you ask? With only one ingredient, what could be easier than this recipe? Give your dog something good to chew on in this homemade sweet potato dog treats.
9. Peanut Butter Bacon Puppy Ice Cream
Ice cream for dogs! Why not?! This peanut butter and bacon puppy ice cream will surely get your puppy excited.
10. Spinach, Carrot and Zucchini Dog Treats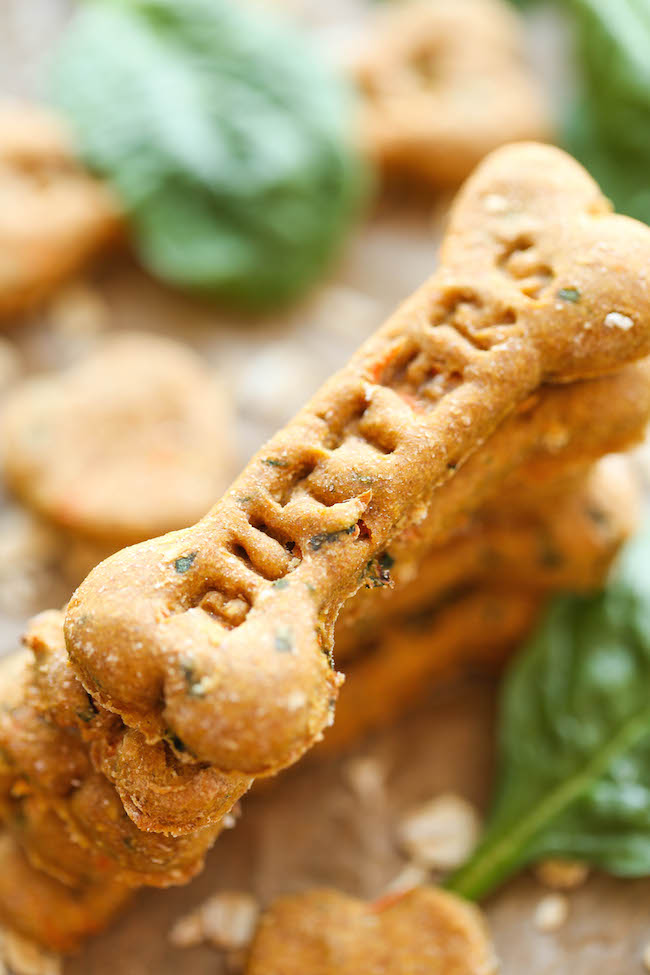 Nutritious dog treats that your pet will truly enjoy. Like kids, dogs can be picky too, so hide those veggies in these good old bone-shaped cookies!
11. Mint Parsley Pup Treats
Keep your pup's breath fresh, gums healthier and teeth whiter with these easy and refreshing mint parsley treats. These treats are something you will also love for your dog to munch on.
12. Apple, Cheddar and Bacon Bits Dog Biscuits
Your pup will smell these homemade apple, cheddar, and bacon bits dog treats from a mile away. With cheese and bacon bits in the mix, you can count on it.
13. Candy Cane Dog Treats
Get your dogs in on the excitement of the holidays and make these candy canes dog treats for them. These candy canes could be their new favorite, next to bone-shaped biscuits, of course.
14. Flea Prevention Dog Treats
[instagram url=https://www.instagram.com/p/BToyim1BiWF/ hidecaption=true width=625]
A 2-ingredient dog treat that will prevent your pets from getting fleas. Yummy and beneficial, too so check out the recipe here, now!
Check out this video from Allrecipes for a peanut butter dog biscuit recipe:
Dogs deserve the best. They're loyal companions and they protect your home. They're a member of your family, so when they're hungry, they shouldn't just get any brand of food. They should get that good stuff, whether it's made from lamb or salmon so that they can maintain their health and continue to be your best friend. Try any of these homemade dog treats and make a different treat for them every day.
What do you think of these homemade dog treats? Which recipe are you planning to try? Share your experience with us in the comments section below.
Up Next: Homemade Dog Biscuits | Recipe and Instructions
Don't forget to keep in touch, foodies!

Also, make sure to follow us on Facebook, Instagram, Pinterest, and Twitter!
Editor's Note: This post was originally published on September 28, 2016, and has been updated for quality and relevancy.