Make every meal more fun and exciting with a serving of any one (or two) of these sweet or savory pull apart bread recipes.
13 Sweet And Savory Pull Apart Bread Recipes
Want something more from your bread? A slice of wheat or sourdough is perfect as a side for your main course, but did you know you could make a complete meal from your bread? Yes! Made from the soft bread of your choice, you can fill these pull apart breads with cheese, slices of meat, garlic and herbs, fruit, chocolate and a whole lot more. Pull it apart and you'll get a little taste of all your favorite ingredients in each bite. If that's for you, you'll definitely love these sweet and savory pull apart bread recipes.
1. Chocolate Cherry Pull Apart Bread
Cherry pie and dark chocolate come together to make the bread of the century. You've gotta try! Recipe.
2. Cheesy Pull Apart Pesto Bread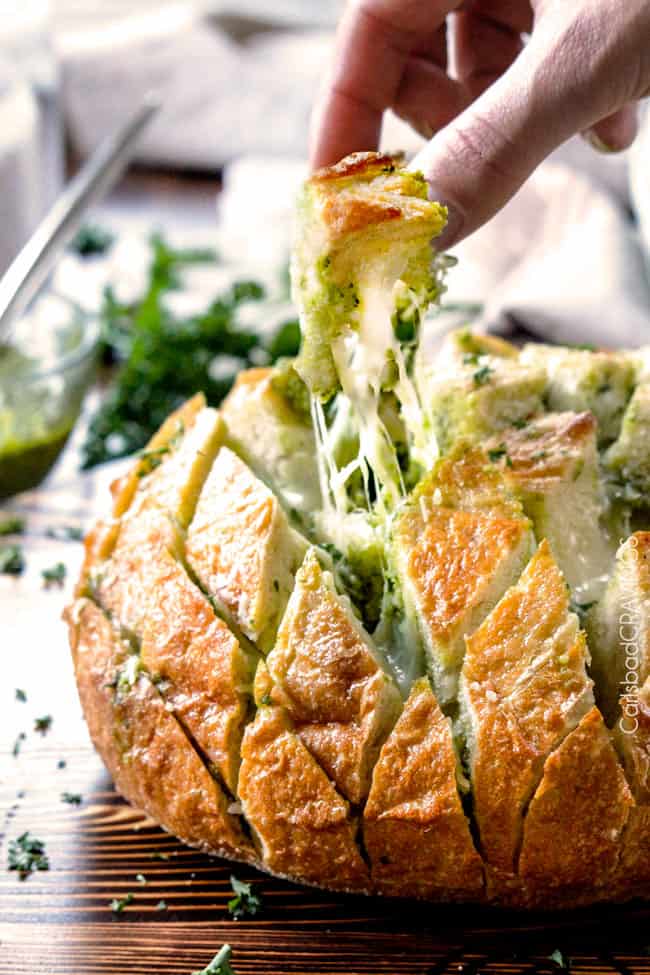 Every pull is loaded with pesto and a massive stretch of cheeeeeese! Grab the recipe here.
3. Apple Pie Pull Apart with Maple Glaze
Sweet and cinnamon-y. Check it out here.
4. Cheesy Pizza Pull Apart Bread
Everything is so much better with warm melted cheese. Click here for the recipe.
5. Caramel Bacon Pull Apart Bread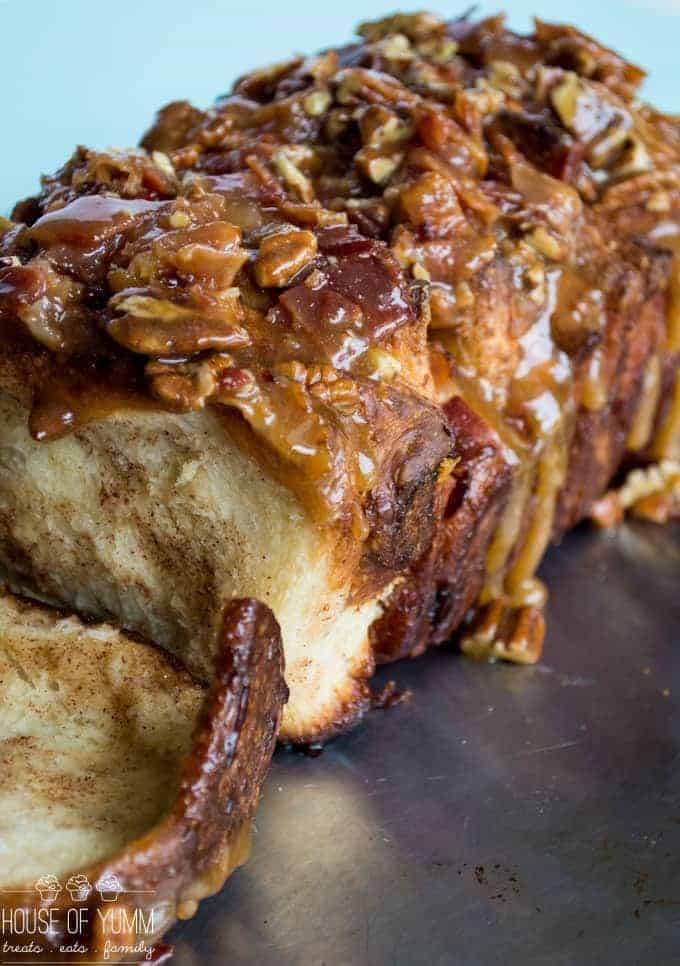 Soft cinnamon bread with outrageously flavorful bacon pecan caramel. Try it here.
6. Bacon, Cheese and Ranch Pull Apart Bread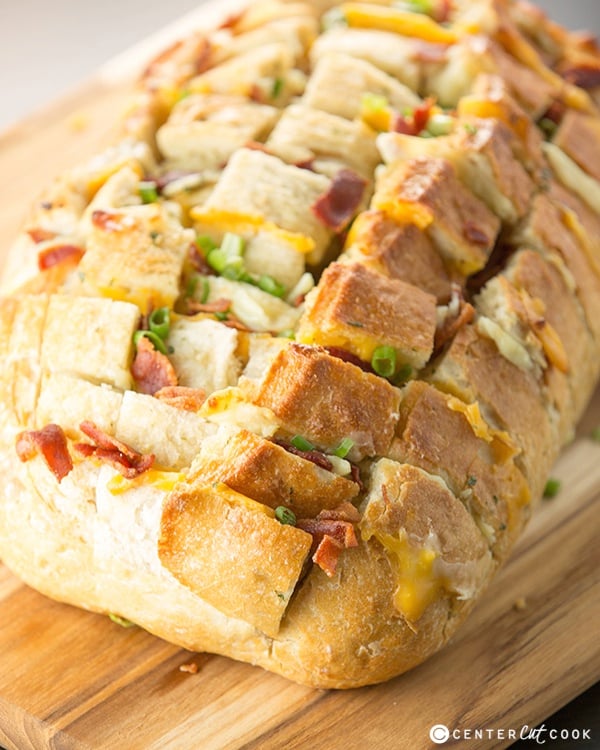 An easy recipe full of bacon, cheese and ranch dipping sauce. What more could you want? Get it here.
7. Cinnamon Pull Apart Bread
With only 4 ingredients, it just doesn't get any easier. Here's the recipe.
8. Pepperoni Pizza Pull Apart Bread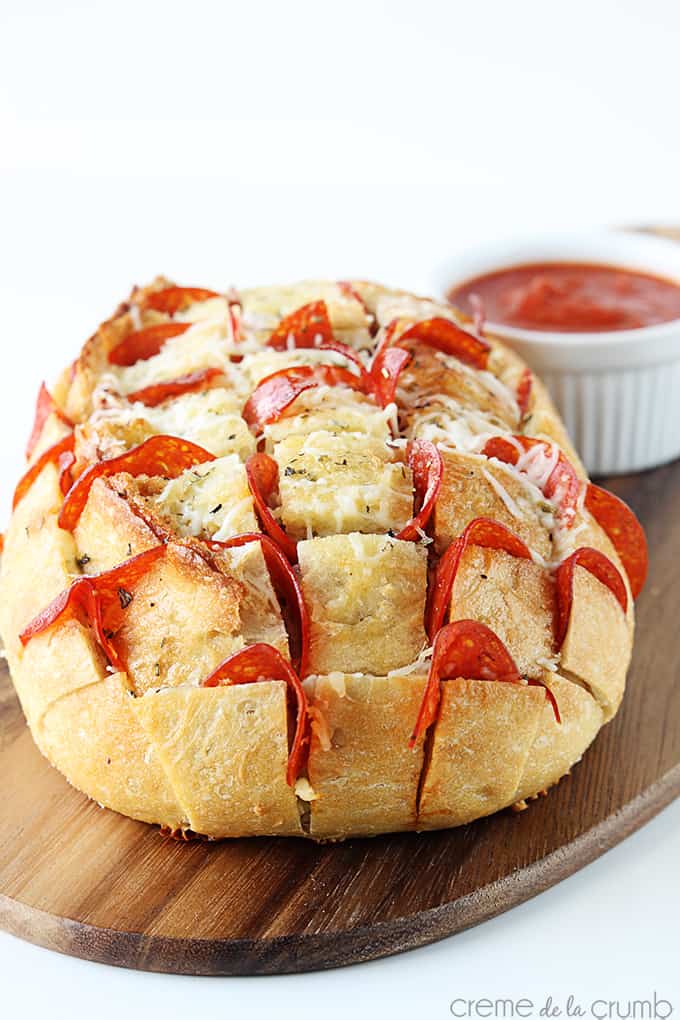 Pizza lovers rejoice! Learn the recipe here.
9. Easy Pumpkin Pull Apart Loaf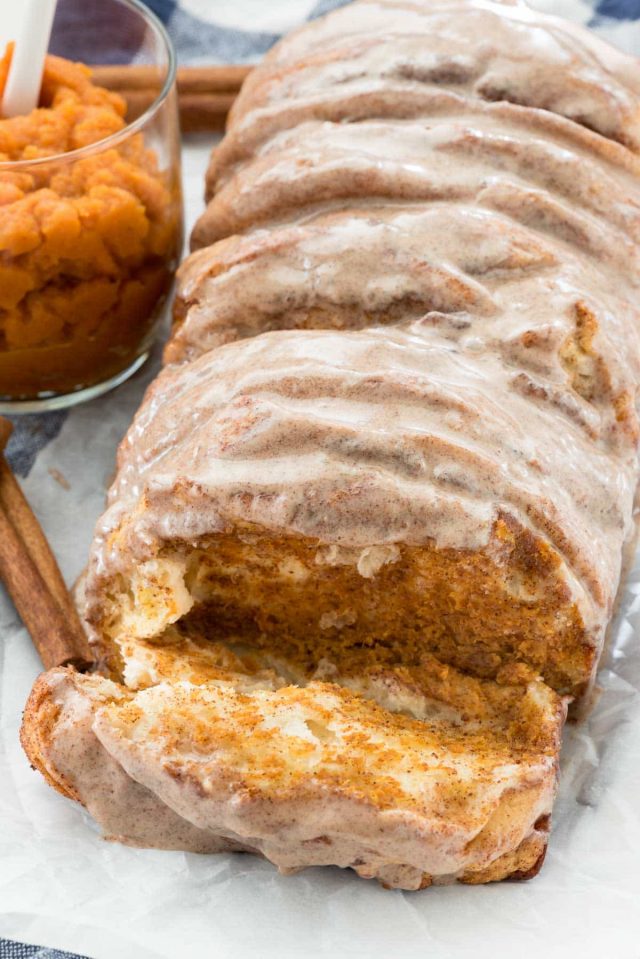 Something that will get you in the holiday mood. Full recipe.
10. Taco Pull Apart Bread
Who knew that tacos and bread could work so well together? Find the recipe here.
11. Nutella Smores Pull Apart Bread
An amazing recipe that you and your kids will love. Here's the recipe.
12. Cheese and Garlic Pull Apart Bread
Cheese and garlic always jive! Try it here.
13. Olive Pull-Apart Bread
Italian-inspired pull apart bread that comes together in just 35 minutes! Grab the recipe here.
What do you think of these pull apart bread recipes? Share your experience with us in the comment section below.
Related Posts: 
Don't forget to keep in touch, foodies!
Sign up for our newsletter here!
Also, make sure to follow us on social media too: