These French bread recipes hit all the right notes.
13 Delectable French Bread Recipes
Bread is and has for a long time been a staple food across many cultures, as far back as 30,000 years ago and in mass production in ancient Egypt. During the mid-18th century, new technology begin to appear in France, which would introduce loaves of bread to the country that would later be known as baguettes (also known as French bread). Distinguished by it's length and texture, French bread's popularity has risen to unimaginable heights; you can't walk into a supermarket without bumping into a loaf. While purchasing French bread is cheap, making it at home is even cheaper and comes up with better results. You can add your own ingredients and give French bread whole new flavors you never thought possible.
Get creative with these 13 French bread recipes, stuffed with ingredients ranging from loaded veggies to buffalo chicken dip.
1. Crusty French Bread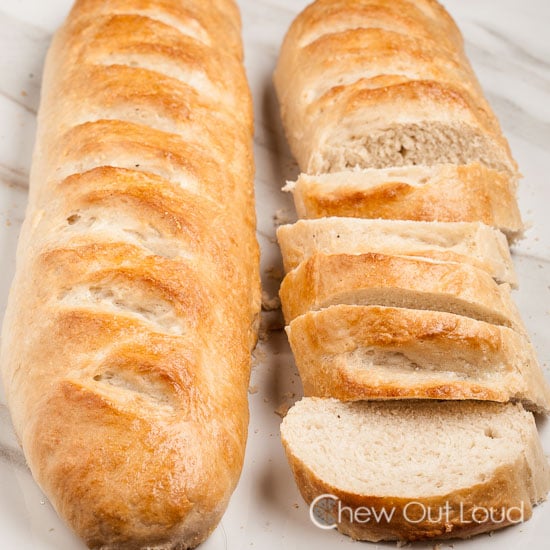 You can't go wrong with this basic French bread recipe. Here's the recipe.
2. Sloppy Joe French Bread Pizza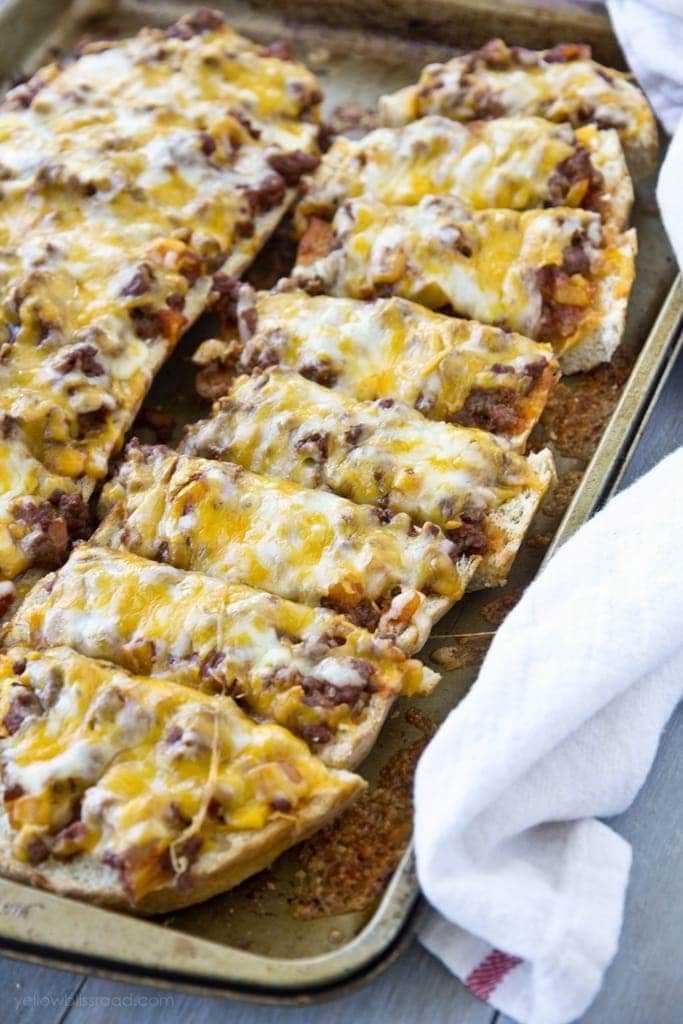 Sloppy joe + French bread = ?. Click here for the recipe.
3. French Chocolate Bread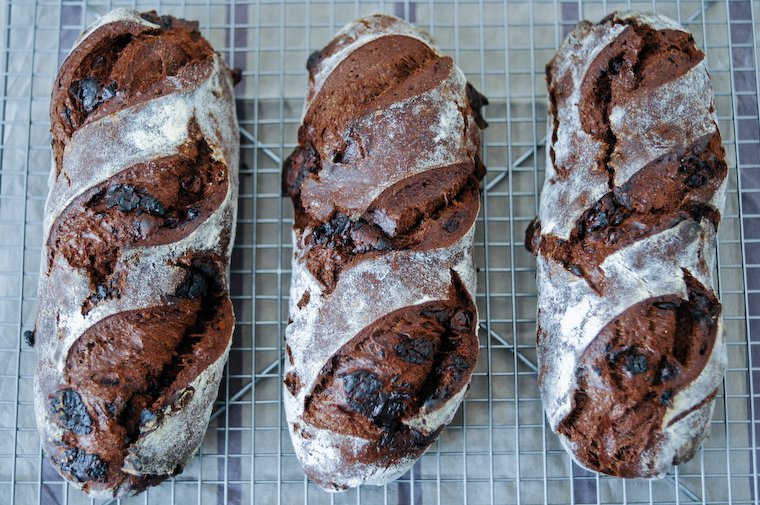 A chocolate French bread recipe perfect for breakfast. Check it out here.
4. Gluten Free Vegan French Bread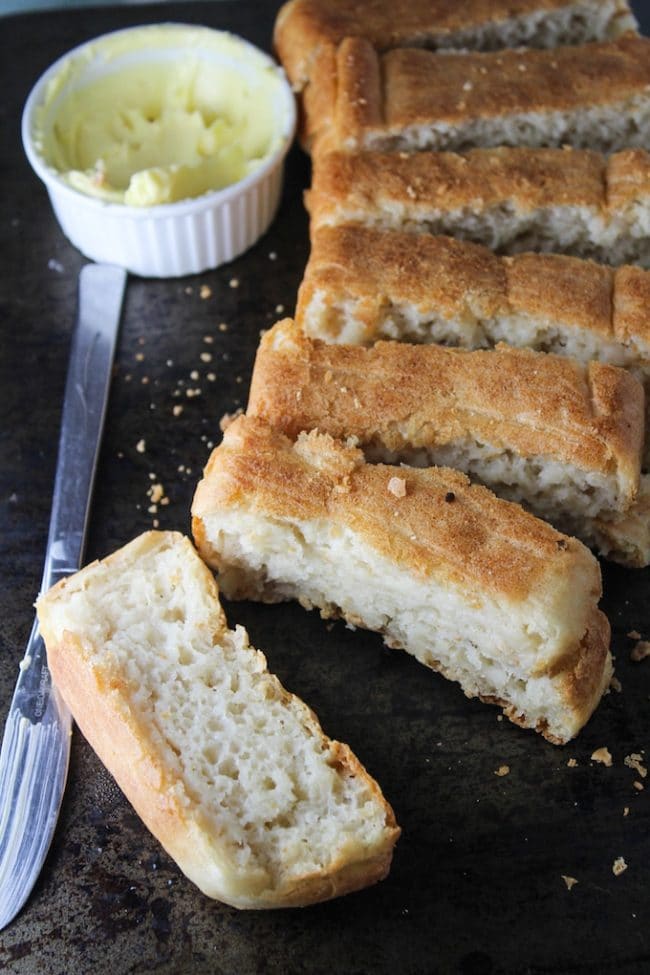 A French bread recipe that vegans can enjoy. Get it here.
5. Buffalo Chicken Dip Stuffed French Bread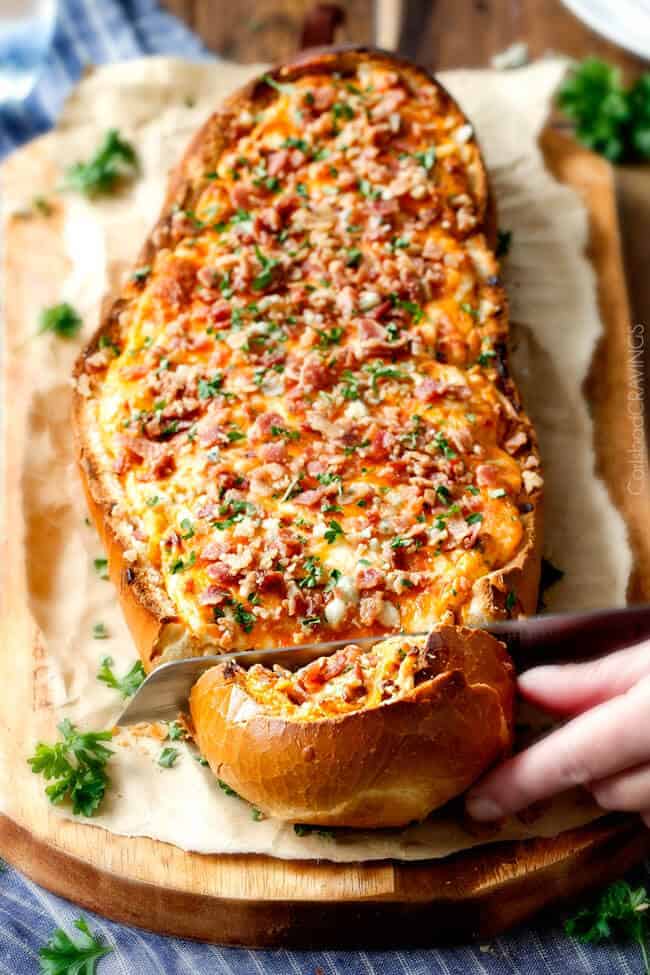 Yes, there's bread hidden underneath all that goodness! Grab the recipe here.
6. Chicken Stuffed French Bread
French bread filled with a tasty chicken mixture. Ready in just 15 minutes! Full recipe.
7. Garlic Herb French Bread
French bread with a garlic/herb twist. Get it here.
8. Loaded Veggie French Bread Pizza
Veggies galore! Try it here.
9. Easy Spinach Dip Stuffed French Bread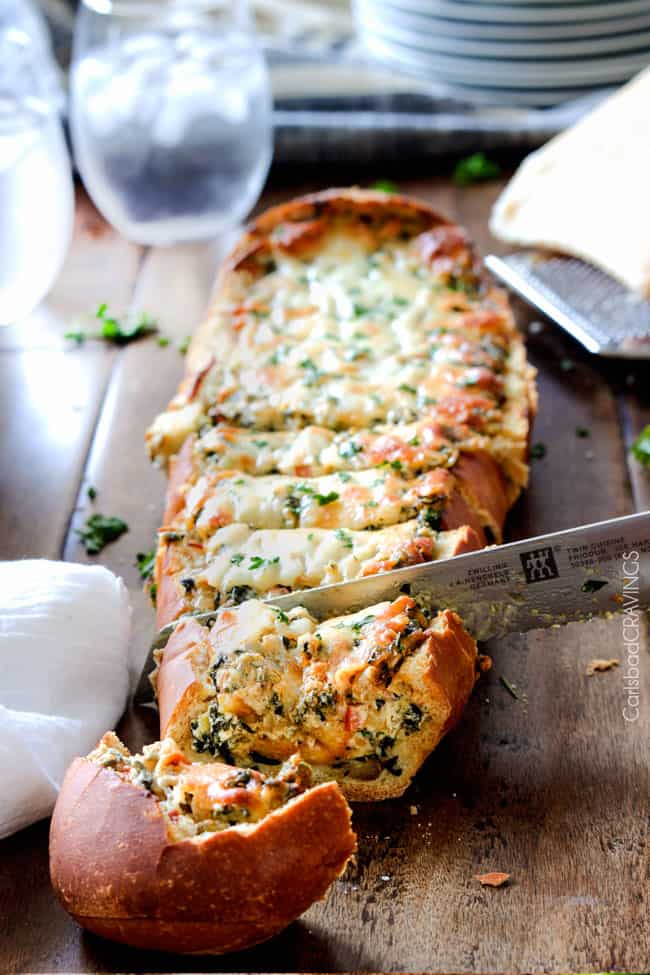 This French bread is stuffed with spinach dip made from THREE cheeses! How could you not love this?! Here's the recipe.
10. Philly Cheesesteak Stuffed French Bread
One hell of a Philly cheesesteak and French bread creation. Try it here.
11. French Bread with Herb Butter Crust
Simple yet satisfying! Get the recipe here.
12. Mushroom Swiss Cheeseburger Stuffed French Bread
Now this is how French bread should be stuffed! Recipe.
13. French Bread Pizza
Your favorite pizza in an amazing French bread form. Find the recipe here.
What do you think of these french bread recipes? Which recipe are you planning to try? Share your experience with us in the comment section below.
Related Posts:
Don't forget to keep in touch, foodies!
Sign up for our newsletter here!
Also, make sure to follow us on social media: