Find amazing coconut recipes that will satisfy any sweet tooth: donuts, ice cream, macaroons, pancakes, popsicles and more.
15 Coconut Recipes To Give You Tropical Vibes | Sweets & Desserts
Popularly known as one of the nutritious fruits in the world, coconuts provide sweet and tropical flavors that can transport you to the most beautiful of beaches with just one taste. Everything about the coconut is useful and amazing, whether it's for any number of recipes or medical purposes. While we don't venture into medical advice here at Homemade Recipes, we do know our recipes. Today, we'll be showing you 15 tropical coconut recipes that will satisfy your sweet tooth.
Fall in love with what coconuts have to offer.
1. Coconut Cream Pie Dip
Coconut cream pie in a unique and absolutely addicting form. Here's the recipe.
2. Coconut Cashews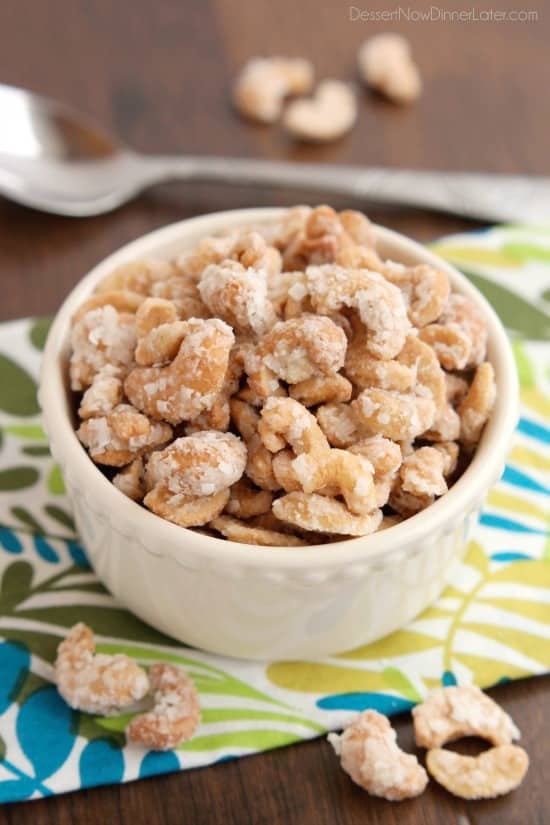 An awesome movie treat. Grab the recipe here.
3. Coconut Pie Bars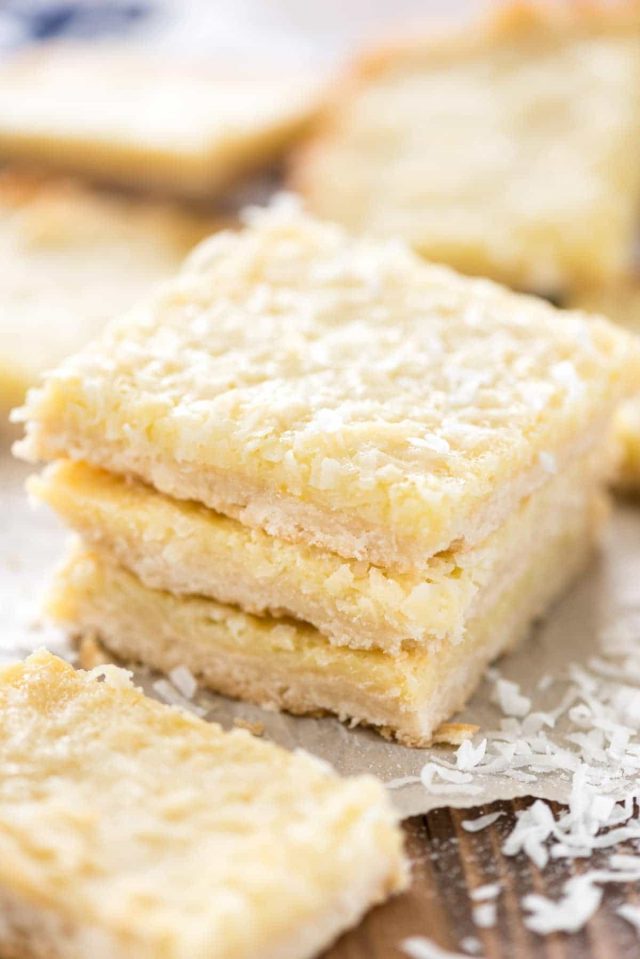 These delightful bars with shortbread crust and a rich coconut filling are incredibly easy to make. See how here.
4. Toasted Coconut Chocolate Chip Nice Cream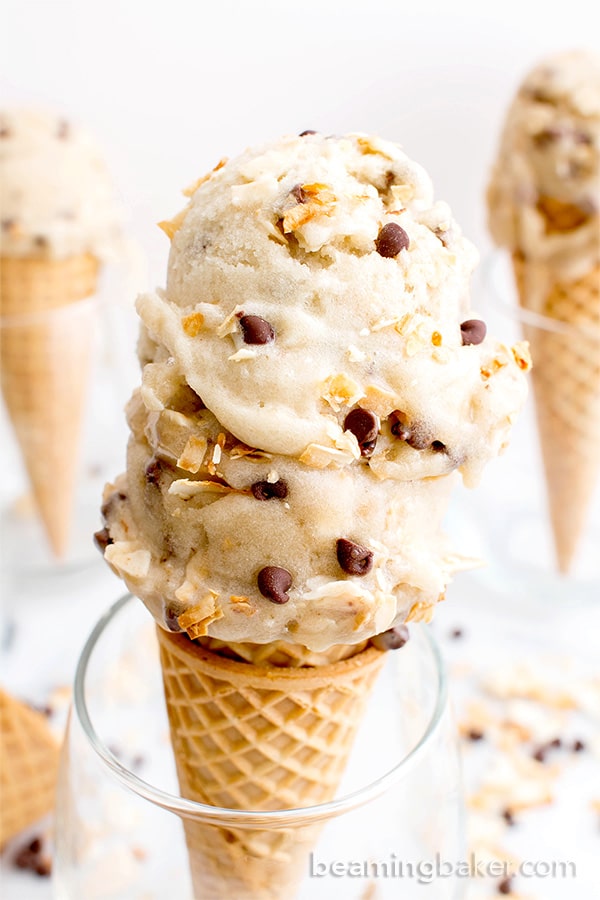 Dreamy ice cream scoops with a fantastic banana, chocolate and toasted coconut flavor. Dairy free, gluten free and vegan! Check it out here.
5. Coconut Macaroons
One batch just won't be enough. Click here for the recipe.
6. Key Lime Coconut Donuts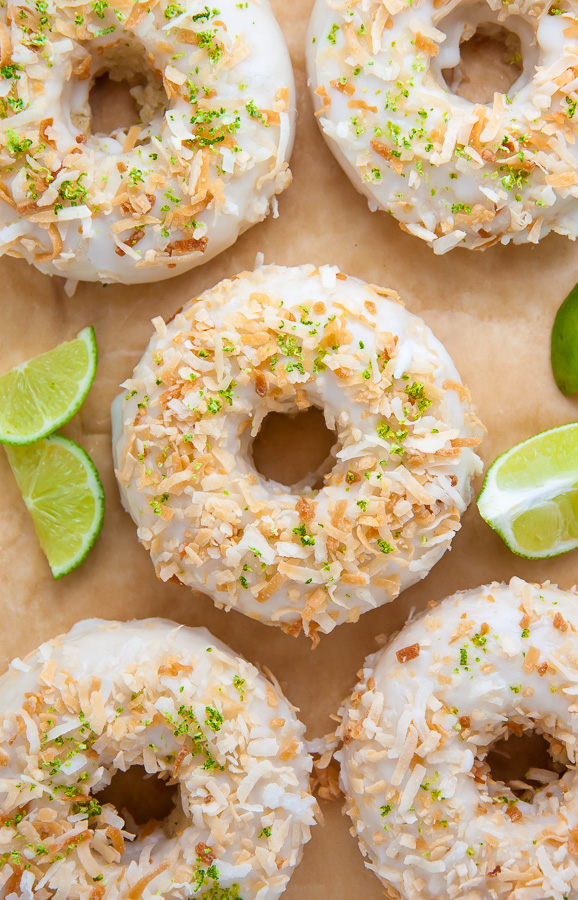 You can't have too much of these soft coconut donuts with key lime. Baked to perfection! Get the recipe here.
7. Coconut Pancakes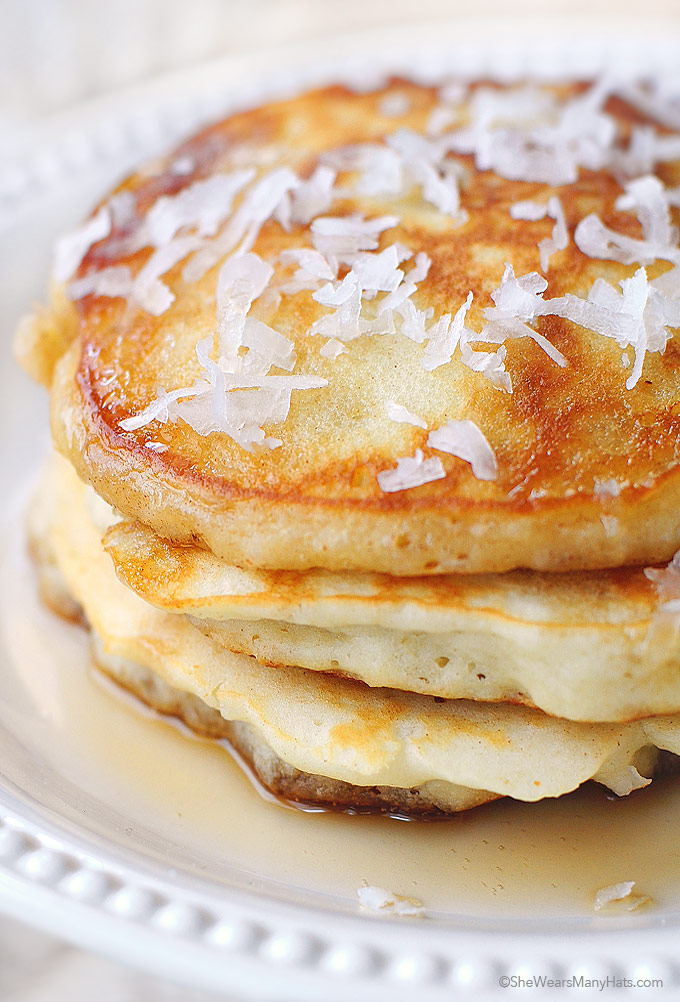 Waking up early has never been this awesome. Full recipe.
8. Coconut Popsicles
Creamy popsicles with real coconut flavors. An easy pick for a sweet treat. Learn the recipe.
9. Coconut Oil Rice Crispy Treats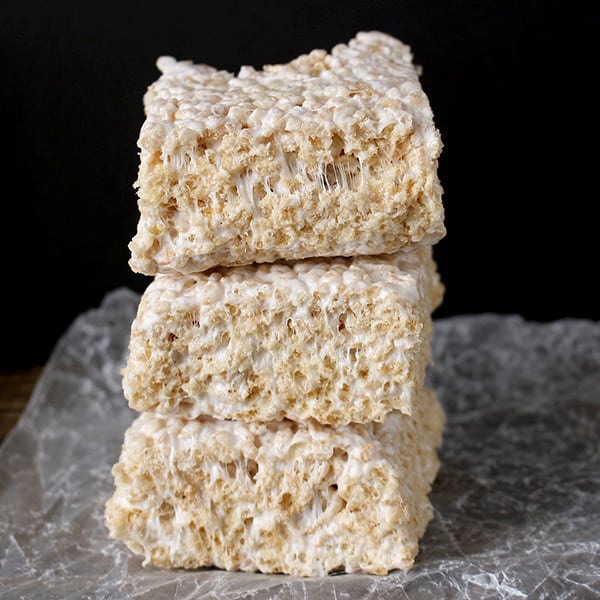 You only need 3 simple ingredients to make these ooey gooey rice krispy treats. Grab the recipe here.
10. Mocha Coconut Frappuccino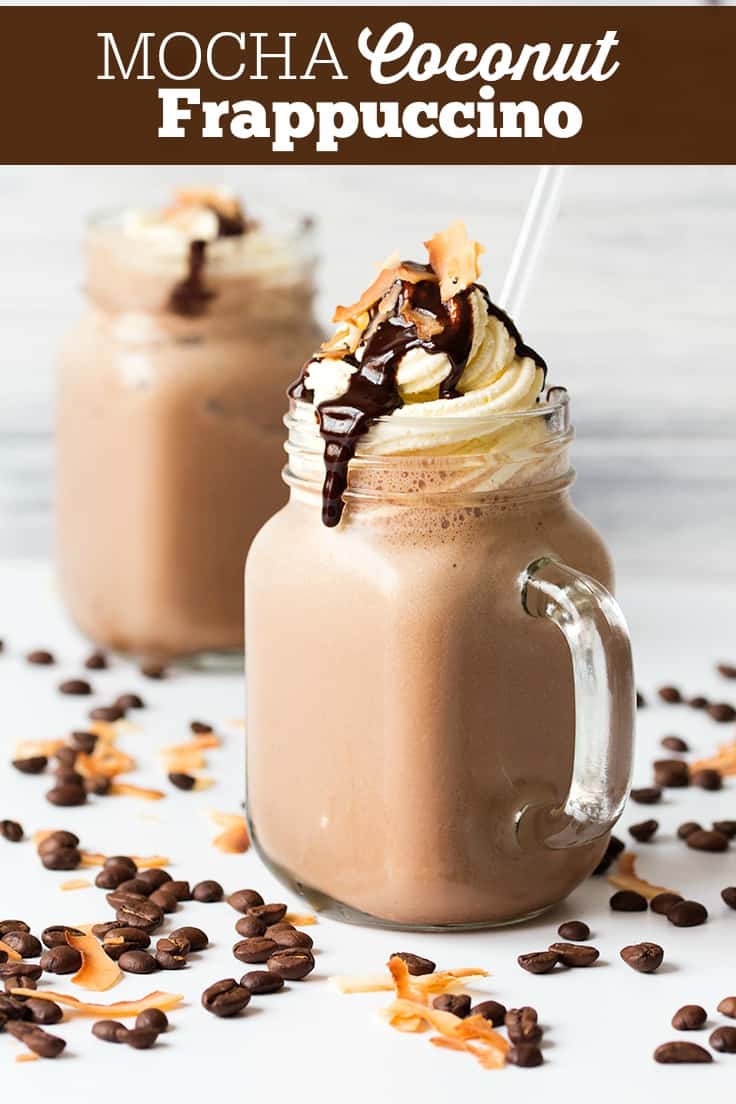 A homemade version of Starbucks mocha coconut frappuccino — just like the real thing! Check it out here.
11. Glazed Pineapple Coconut Bread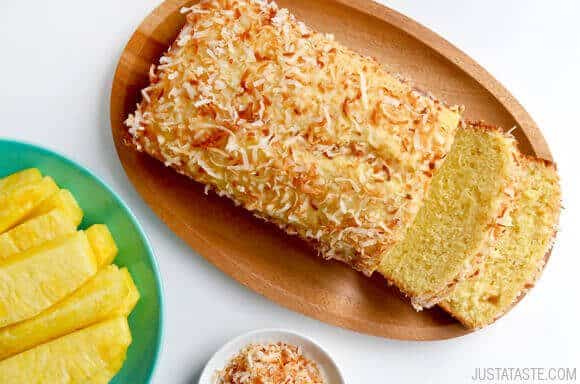 Coconut and pineapple in one delicious and filling bread recipe bursting with tropical flavors. Get it here.
12. Almond Coconut Cake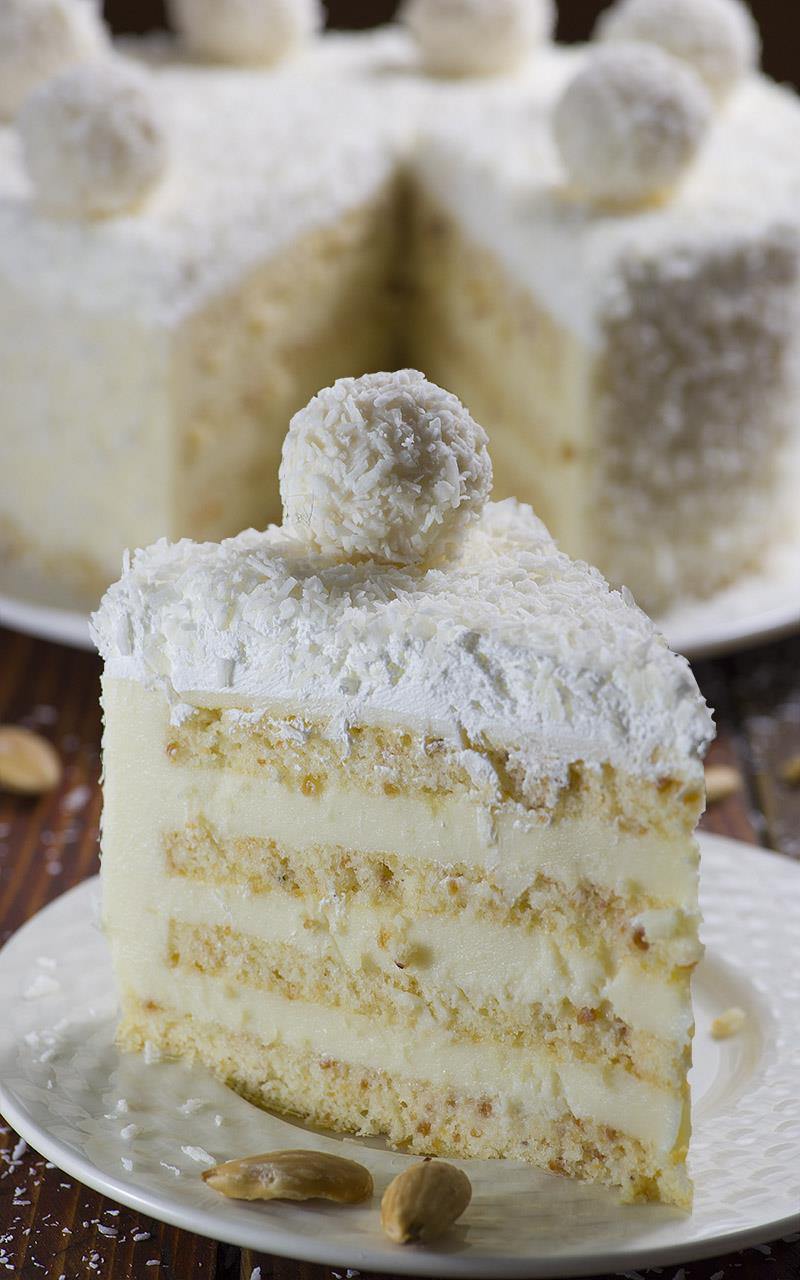 Isn't just a cake, it's a masterpiece! Read the recipe here.
13. Coconut Raspberry Scones
A coconut recipe that will make you look forward to an afternoon tea. Click here for the recipe.
14. 

Pineapple Coconut Muffins
These muffins will make the perfect addition to your kid's school lunches. Learn the recipe here.
15. Coconut Lime Shortbread Cookies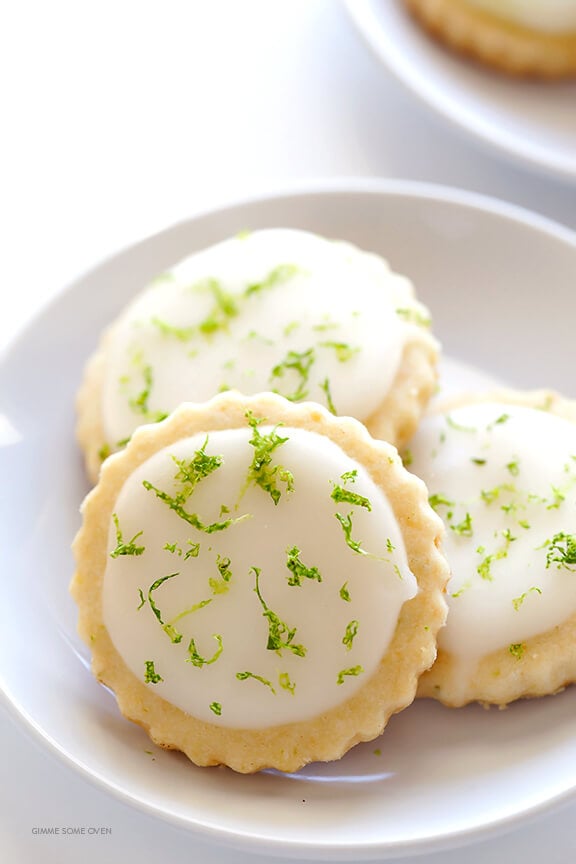 Dainty coconut lime shortbread cookies to fall in love with. Here's the recipe.
What do you think of these coconut recipes? Which recipe are you planning to try? Share your experience with us in the comment section below.
Related Posts:
Don't forget to keep in touch, foodies!
Sign up for our newsletter here!
Also, make sure to follow us on social media: