A collection of nutritious raisin recipes including salads, bread, ice cream, cookies, muffins and much more.
12 Nutritious Raisin Recipes
Raisins, as most of you probably know, are grapes dried to ultimate perfection. When enjoying raisins, you can either eat them on their own (straight outta the box!) or as an ingredient in a tasty dessert or snack. Not only are raisins sweet and delicious, they're also good for you…providing vitamins, iron, potassium and a good source of carbohydrates for energy. If you want to change it up a bit from the typical raisin snacking, check out these 12 sweet and savory raisin recipes below.
1. Carrot and Raisin Salad
An easy to put together salad with a sweet and tangy flavor, perfect to put alongside steak and grilled fish. Grab the recipe here.
2. Cinnamon Raisin Buns
These cinnamon raisin buns taste just as good as they look! Learn how to make it here.
3. Rum Raisin Coconut Milk Ice Cream
Another reason to love ice cream and raisins. Check it out here.
4. Cinnamon Raisin Twists
These classic twists call for an afternoon tea party or even just a coffee break. Find the recipe here.
5. Soft and Chewy Oatmeal Raisin Cookies
Raisins go hand in hand with oatmeal. They're undeniably perfect together. See how to make these chewy and tasty cookies here.
6. Broccoli Salad with Bacon, Raisins and Cheddar Cheese
Raisins tossed in a salad with broccoli, bacon and cheese. Oh my. Get the recipe here.
7. Oatmeal Raisin Overnight Oats
Enjoy it cold for a perfect summer breakfast treat. Here's the recipe.
8. Cinnamon Raisin Bread
Each slice is packed with raisins, butter and cinnamon goodness. Recipe.
9. Oatmeal Rum-Raisin Cake
If you have a party coming up, keep this delicious oatmeal rum-raisin cake in mind. Grab the recipe here.
10. Raisin Scones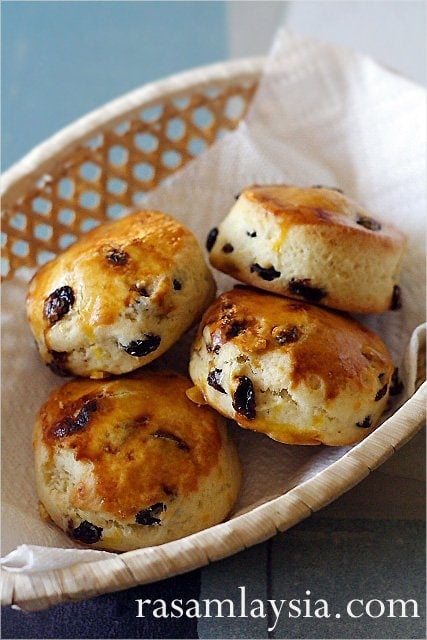 You'll never get store-bought scones again. Click here for the recipe.
11. Raisins Filled Cookies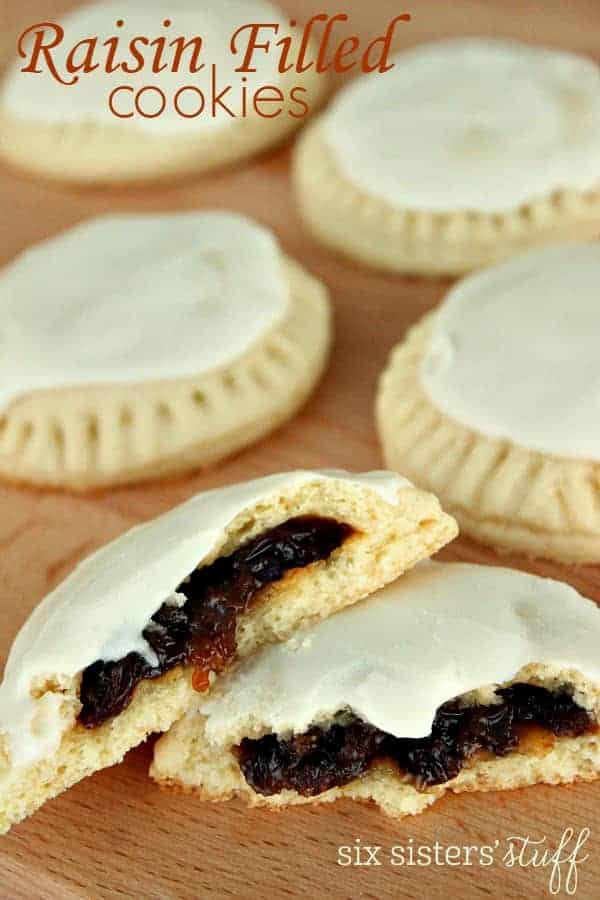 The frosting glaze is delightful, but the raisin filling….out of this world! Check it out here.
12. Cinnamon Raisin Harvest Muffins
Fall in love with these mouthwatering cinnamon raisin muffins. It's a must-have recipe to share with your loved ones. Recipe.
What do you think of these raisin recipes? Which recipe are you planning to try? Share your experience with us in the comment section below.
Related Posts: 
Check Out This Post From Pioneer Settler:
Don't forget to keep in touch, foodies!
Sign up for our newsletter here!
Also, make sure to follow us on social media: