These decadent and tasty zucchini bread recipes are both nutritious and easy to make.
12 Tasty Zucchini Bread Recipes
One of the best things about bread is that you can make a variety, all depending on what your taste buds are craving—whether it's something sweet or savory. A great example of bread that swings both ways is zucchini bread. Aside from being tasty, it's healthy and you can add a handful of some of your favorite ingredients to it such as chocolate, cheese, apple, carrots and more. We hope you enjoy these 12 zucchini bread recipes we have gathered just for you!
1. Carrot Zucchini Apple Bread
Zucchini bread loaded with chunks of apple, shredded carrots, chopped pecans and zucchinis. Get the recipe here.
2. Double Chocolate Zucchini Bread
With how chocolaty this bread is, you won't even be able to taste that it's filled with healthy shredded zucchini. Check it out here.
3. Glazed Lemon Zucchini Bread
You can whip up this luscious and moist zucchini bread in under an hour. Recipe.
4. Chocolate Chip Zucchini Bread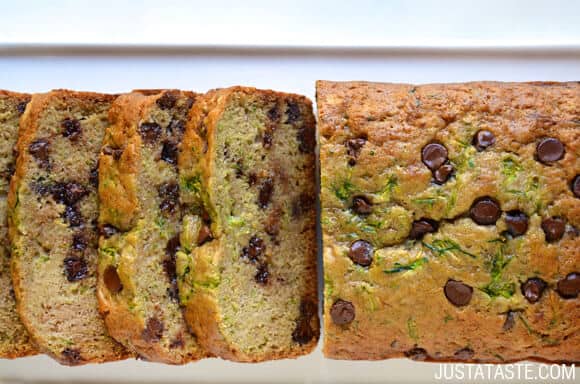 A fluffy loaf of zucchini bread made even better with tons of chocolate chips. Grab the recipe here.
5. Cheesy Garlic Zucchini Bread
Enjoy a savory, cheesy and garlic-y zucchini bread. Pair it with practically any meal. Here's the recipe.
6. Pineapple Zucchini Bread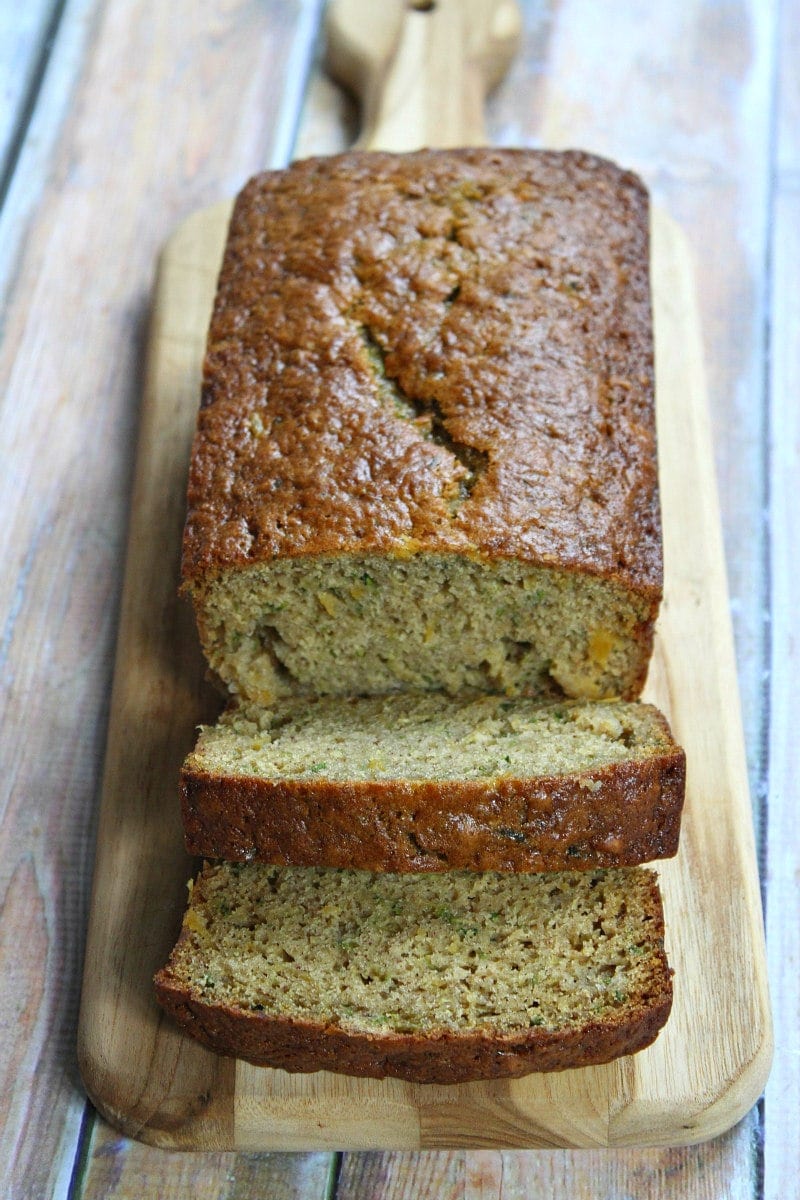 A filling zucchini bread with a tropical flavor thanks to pineapple. Full recipe.
7. Orange Poppy Seed Zucchini Bread with Orange Glaze
Covered with a lip smacking orange glaze, this zucchini bread will give you your fill of poppy seeds. Check it out here.
8. Apple Zucchini Bread
Impress with this simple apple zucchini bread recipe. Get the recipe here.
9. Blueberry Zucchini Bread
This vegan bread is sweet enough on its own, that's for sure….but a layer of frosting sure goes a long way! Grab the recipe here.
10. Cream Cheese Swirled Banana Zucchini Bread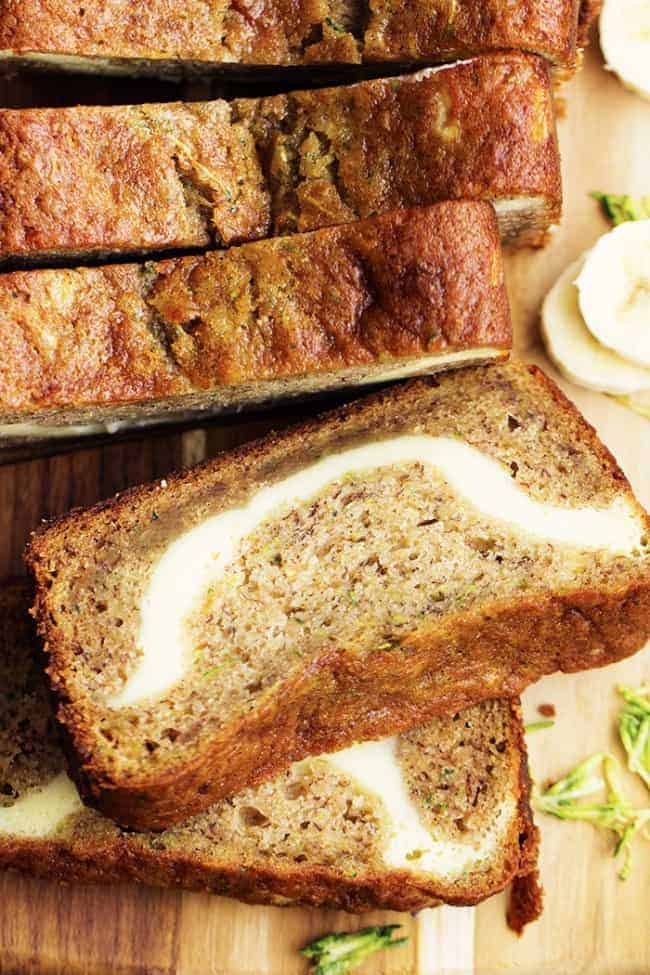 Every slice is made even more indulgent thanks to zucchinis, bananas and a dollop of cream cheese on the inside. Full recipe.
11. Dark Chocolate Cherry Zucchini Bread
Dark chocolate and cherry go perfectly together which you can definitely see and experience with this delicious zucchini bread. Check it out here.
12. Healthy Pumpkin Zucchini Chocolate Chip Bread
An amazing low-fat bread with chocolate chips, zucchini, and some pumpkin spice goodness. Here's the full recipe.
What do you think of these zucchini bread recipes? Which recipe are you planning to try? Share your experience with us in the comment section below.
Related Posts: 
Don't forget to keep in touch, foodies!
Sign up for our newsletter here!
Also, make sure to follow us on social media too: