Looking for easy dinner recipes to whip up on busy nights? Well, what a coincidence because we've put together some dinner recipes the entire family will enjoy! With everything from shrimp to pizza, these dinner recipes will save you energy and time.
What To Cook For Dinner Tonight
Here are 20 scrumptious, easy-to-make recipes to help you decide what to cook for dinner tonight. With these recipes, you'll have a bit more time to do other things you enjoy, like more cooking!
image via Minimalist Baker
This vegan garlic pasta is so simple to prepare that it only takes 30 minutes from start to finish. Don't underestimate the flavor profile on this pasta dish however, because once you've tasted it, there is no going back (not that you'd even want to). Sauteed garlic and shallots in olive oil, followed by roasted grape tomatoes are what give this dish its luscious, rich flavor and aroma. If you're looking for a healthy and flavorful dinner, make this tonight and be prepared to be amazed!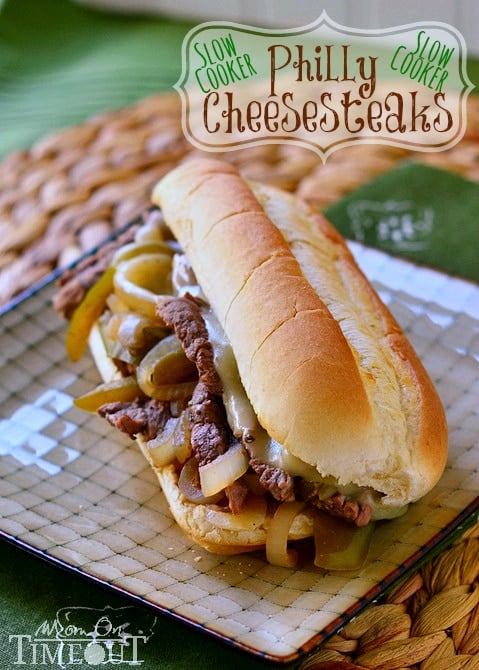 image via Mom On Timeout
This is an easy slow cooker recipe that involves basic ingredients like steak, beef broth, cheese, and spices. Add some tasty fries on the side and you've got yourself a quick and easy meal that's delicious to boot!
RELATED: VITAMIN K2 FOODS LIST TO INCLUDE IN YOUR DIET TO SUPPORT BONE HEALTH
image via My Kitchen Escapades
While preparing carnitas involves a few more steps than some other recipes in this list, all of those steps are simple and not time-consuming at all. Carnitas are an incredibly versatile protein as they can be put in sandwiches, tortillas, or eaten as a side along with some beans, rice and veggies. You can also add whichever spices catch your fancy such as taco seasoning, Italian seasoning, or some smoked chipotle, garlic and salt. Mmm!
image via Damn Delicious
These gorgeous-looking shrimps are marinaded in delicious Hoisin lemon sauce before being sauteed, grilled, roasted (whatever your preferred cooking method with shrimp is). Regardless of whether you're eating this dish as the main meal or an appetizer, your family will love love love the marinade and tender bite of these succulent sea-faring creatures.
image via Plain Chicken
This taco salad is so simple and only takes a few minutes to toss together. All you really need to do is toss your ingredients into a large bowl, mix and let sit for a few minutes to let the flavors marry each other. And if you or your kids have a hard time eating salads, just remember: there are Doritos in this one.
image via Oh Sweet Basil
A delicious way to enjoy the night is to have this easy beef and broccoli cooked and served on the dinner table along with some other sides like rice, steamed veggies or chow mein. This beef and broccoli is so easy to put together and delicious, you'll forget a fast food chain like Panda Express ever existed.
image via Everyday with Rachael Ray
Do you love frittatas? How about pizza? If you answered yes to both questions, you will love this pizza frittata – the perfect marriage of breakfast and dinner! This dish will definitely feed the entire family, and you might even find that you have extras for tomorrow's lunch or dinner. Yay for leftovers!
image via Iowa Girl Eats
This bacon-cheddar cauliflower chowder is not only rich and creamy, it's low-carb too! Instead of potato, this recipe uses grated cauliflower as a smart and healthy alternative. The cauliflower gives the chowder a thick flavor you'll love (you won't even miss the potatoes!). If you're in the mood for a comforting, homestyle meal, try this cauliflower chowder out.
image via Six Sisters' Stuff
Let's just first say that the name of this dish is absolutely incredibly. If you want to try something new for dinner, make this campfire meal! This easy hobo tin foil recipe gives off an enchanting, enticing aroma that will make you relive those good ol' camping days and may even inspire you to book your summer camping trip soon! (We have ours down for September!)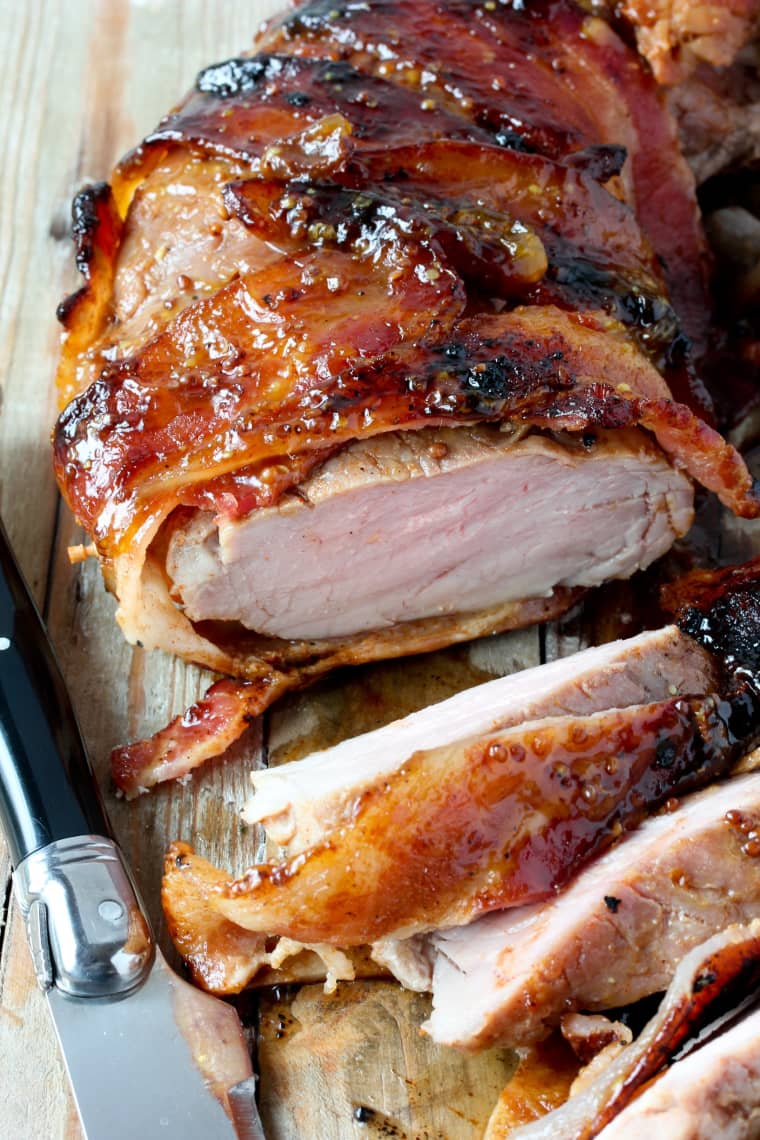 image via The Kitchn
This pork on pork dish will totally blow you away. It is so tasty and super flavorful and did we mention there is pork wrapped around more pork? This may sound like a heart attack waiting to happen, but we assure you you will be okay and may even come out of the experience a better person. This recipe is a pork tenderloin that's been wrapped in sweet and salty bacon. So yeah, this is basically the best reward after a long day at work.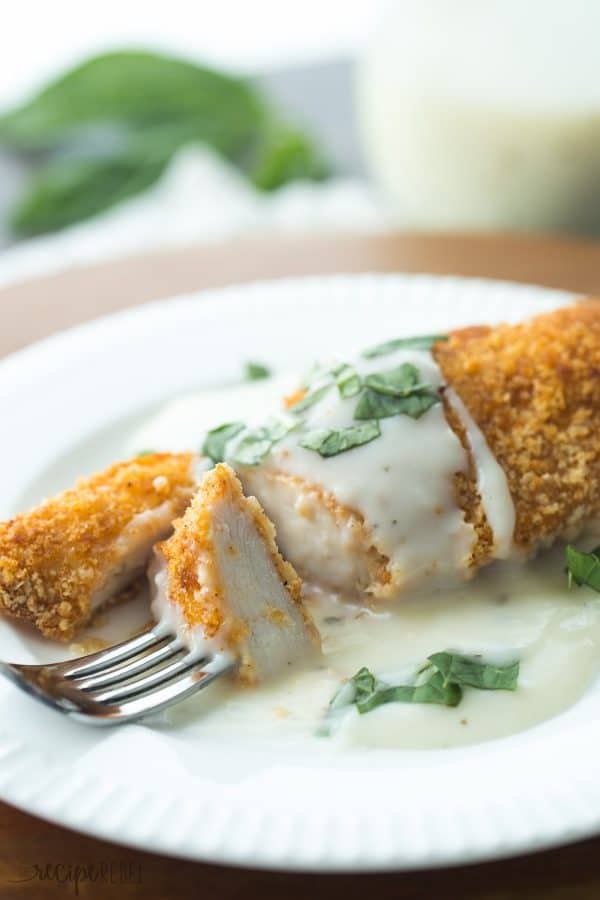 image via The Recipe Rebel
You'll love how well crispy chicken goes with rich basil cream. While this recipe may look boring, believe us when we say that it's anything but. I mean, there's crispy chicken in here! And the basil cream sauce? Let's just sauce we've already replaced our homemade ketchup with it.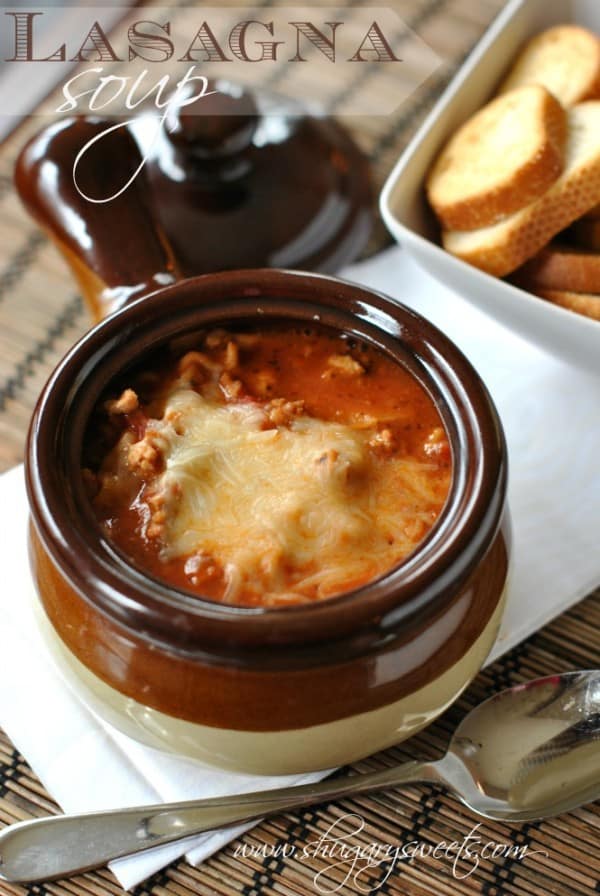 image via Shugary Sweets
Technically, this is more a lasagna with thin sauce instead of a soup, but lasagna soup just sounds sexier than Lasaga With Fairly Thin Sauce. This meal is ridiculously easy to throw together and perfect for cozying up to during chilly fall nights.
image via The Cookie Rookie
The picture alone makes our mouth water. This recipe involves rubbing your salmon filets in a spice blend, grilling them and them topping them with fresh avocado salsa. Simple, right? And perfect for summer. The best part about this easy peasy dinner is that it's ridiculously healthy and filled with good fats, omega-3s and other nutrients.
image via Skinny Taste
By using thinly sliced zucchini instead of lasagna noodles, you can turn a decadent dish into a gluten-free meal! Every bite of this lasagna is bursting with fresh zucchini, ground beef, and thich lasagna sauce. Filling, healthy and perfect for large families!
image via What's Gaby Cooking 
This salad really is loaded…with fresh ingredients that is! If you overindulged this 4th of July weekend (and, honestly, who didn't?), this is a nice light meal that will bring some balance to your diet. While this meal is light, it's also incredibly satisfying and nutritious. Leafy greens, chopped veggies and soft feta cheese make this meal worth making over and over again.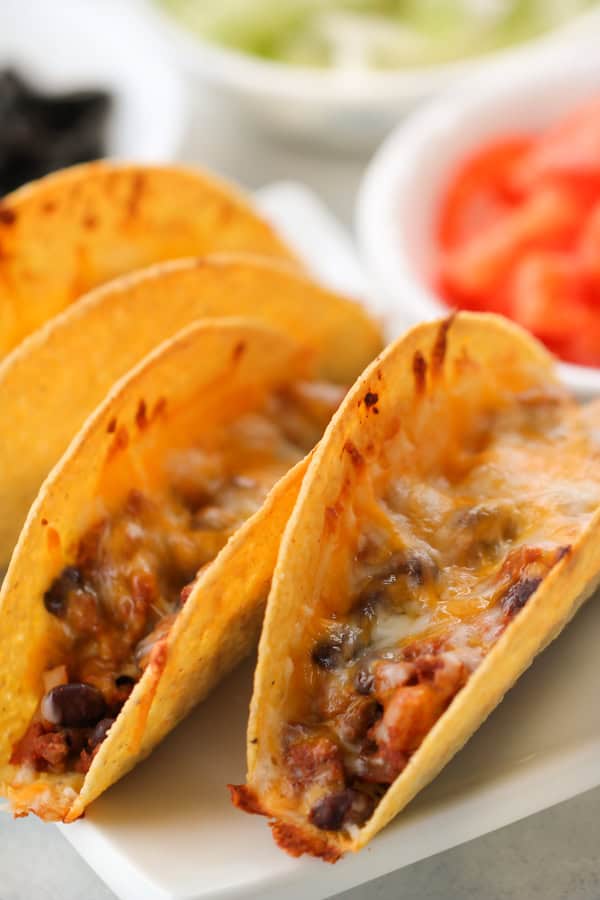 image via Six Sisters' Stuff
This mouth-watering dish is a smart upgrade from usually fatty tacos (which we love, but always find ourselves taking a nap soon after consuming). Baking your tacos results in a softer taco shell and filling that won't fall out mid-bite. This dish is super simple to put together and, honestly, everyone loves tacos!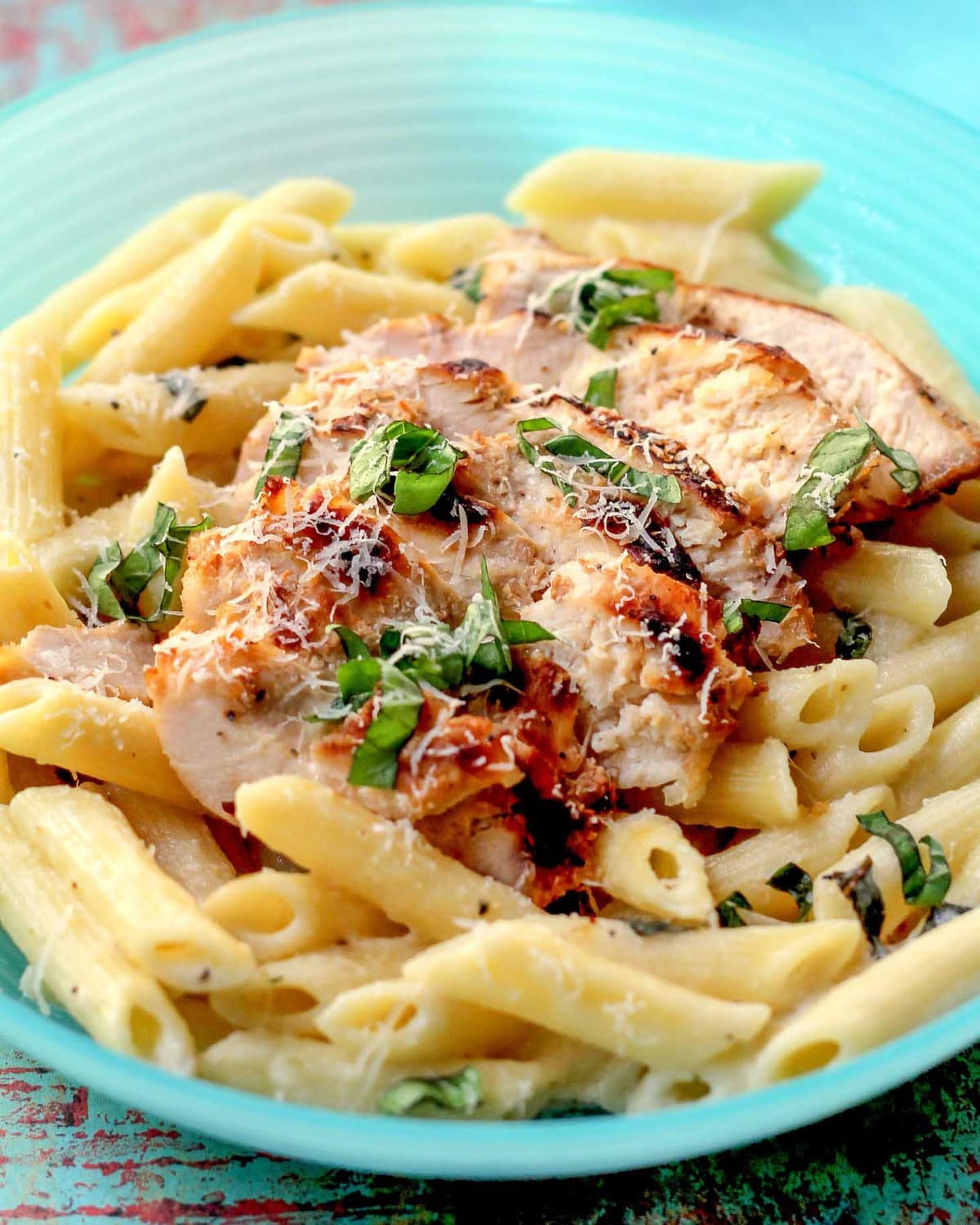 image via Lil' Luna
You can never go wrong with chicken and pasta dishes and this lemon chicken pasta dish is the perfect example of that. The chicken in this dish is incredibly tender and doused in lip-smacking pasta sauce. If you're pressed for time or looking for an easy to make meal, try this recipe.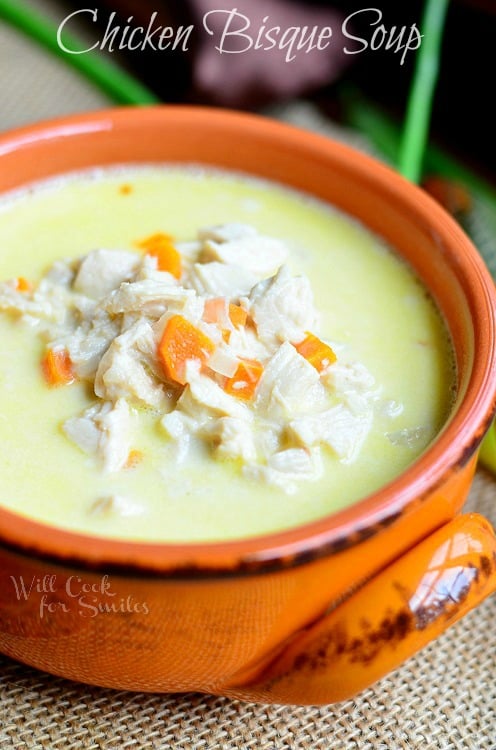 image via Will Cook for Smile
This is a warming, nourishing soup made from chicken, fresh vegetables, creamy broth, and a generous amount of cheese. If you've had a hard day or just need a little extra TLC, this recipe has you covered.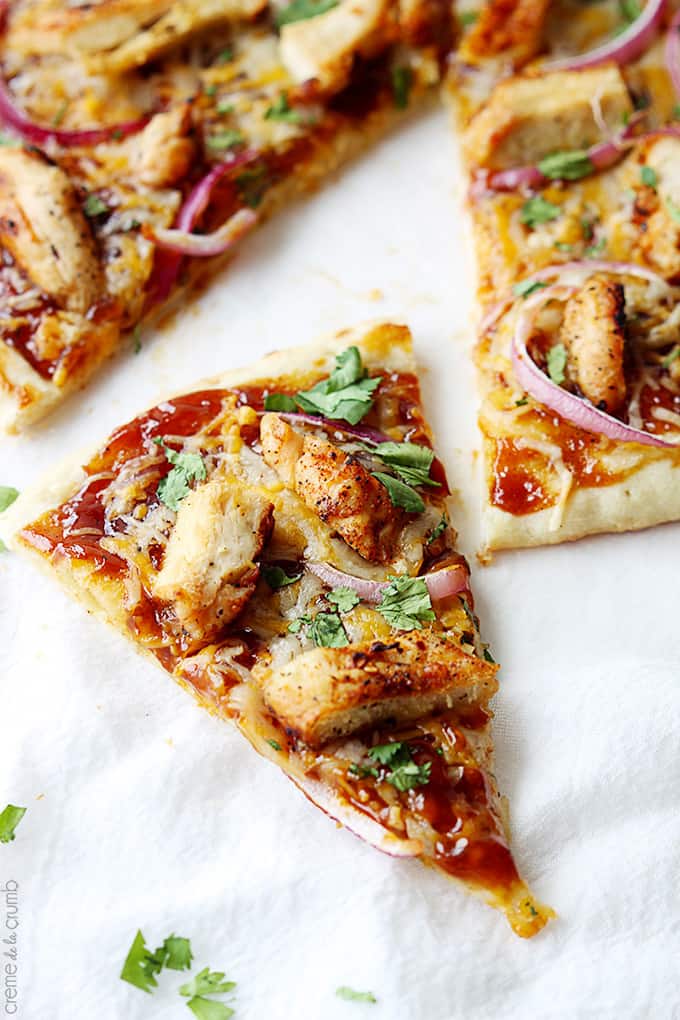 image via Creme de la Crumb
Wondering what to cook for dinner tonight can be tough, but it should never be boring! That's where this BBQ chicken flatbread pizza comes in. Don't be intimidated by this recipe, as you can also sub homemade dough for pre-made and prepare your ingredients beforehand. That said, once everything is prepped and ready to go, this recipe is a cinch to bake and can be enjoyed in no time! Make weeknights even more exciting with this great recipe!
image via Recipe Runner
Meatballs are an amazing, versatile food. With ground beef-shaped balls and creamy mozzarrella cheese, the menu possibilities for dinner are endless and flavorful! You can enjoy these little guys as an appetizer or with some pasta and garlic bread.
How often do we find ourselves scouring the pantry, wondering what the heck it is we should make for dinner? Too often, that's how much. These dinner recipes will make sure your pantry-scouring days are over (at least for a couple of weeks) and will put some delicious food on your family's table. Enjoy!
Related Posts:
Catch the best recipes by keeping in touch!
Sign up for our daily newsletter here!
Do you have Instagram? Don't forget to follow @HomemadeRecipesOfficial.
Click here to Like Us on Facebook.
Click here to Follow Homemade Recipes on Pinteres