Get the refreshing flavors of summer into your meals without feeling the heat, thanks to these no cook recipes!
No Cook Recipes With A Summery Twist
The refreshing flavors of summer should be enjoyed all year 'round. And, guess what? You can prepare delicious summery meals without having to turn on the stove, oven, or microwave! Check out these no cook recipes and you'll know what to do. It doesn't matter if you're a cook, a foodie, or a chef-wanna-be, you're sure to find a few no cook recipes from this list you'll want to try.
1. Southwestern Veggie Wrap with Creamy Smoke Dressing
The Miniature Moose nailed this veggie wrap recipe. Make this and you'll have all the healthy goodness of fresh tomatoes, lettuce, beans, sweet corn, and avocado in just one bite. Because it takes less than 10 minutes to prepare, you'll have plenty of time to make a no bake dessert or perhaps a zesty cocktail.
2. Ginger Tofu Watermelon Bowl Salad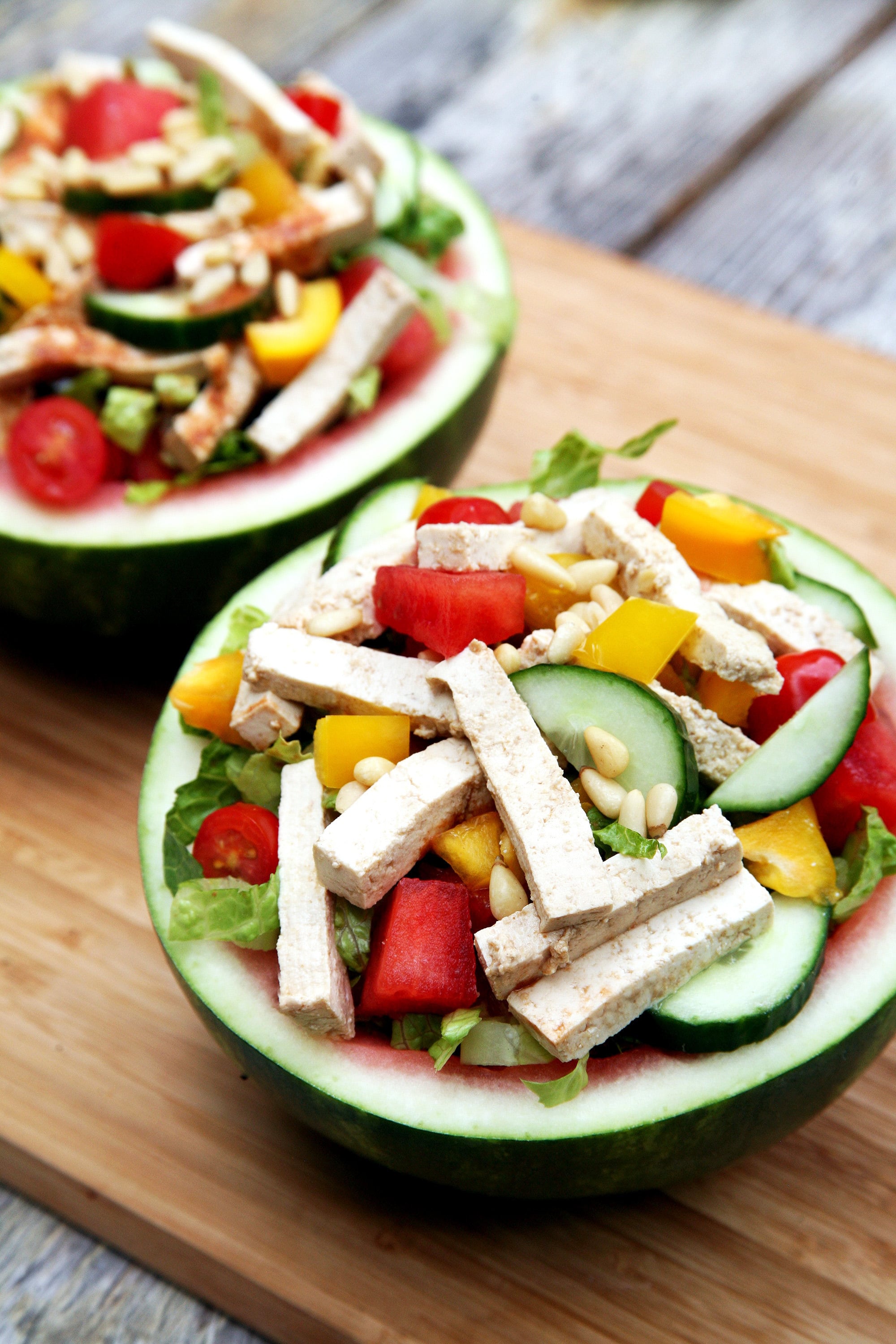 This recipe teaches you how to whip up a simple summer salad, which is made more special as it is served in a watermelon! As Popsugar suggests, keep the leftover watermelon so you can make a healthy smoothie or even a homemade popsicle later on.
3. Pickled Carrot and Hummus Sandwich
If you're hungry but you're too tired to cook, here's a delicious, healthy, and filling sandwich to keep you alive and kicking. Thanks to this recipe by Naturally Ella, you won't have to eat takeout or ol' peanut butter and jelly day after day.
4. Cream Of Avocado Soup
This is a unique cream of avocado soup—served cold! We actually didn't know avocado can be made into soup but this recipe by Kellie Anderson of Food To Glow broadened our culinary horizons. Avocado can, in fact, be the main ingredient in making soup, and it's absolutely delicious!
Dried grapes are the stars in these raisin recipes. Get the ingredients right now! 😍https://t.co/0L1jrV1blg #DessertRecipes pic.twitter.com/eOOhHqFxKD

— Homemade Recipes (@BestHomeRecipes) June 30, 2017
5. Italian Corner Deli Sandwich
This corner deli sandwich by Port and Fin is just what you need for a quick lunch. Or dinner. Or snack. Actually, it's a simple, versatile meal you can whip up for any occasion. You simply have to cut the buns in half, arrange the ingredients, and you're good to go!
6. Cucumber-Avocado Tuna Hand Rolls With Sriracha-Ginger Fayo
Here's another no cook recipe from Popsugar! These cucumber-avocado tuna hand rolls can be the main dish of a light, simple meal. But of course, they can be great appetizers as well, perhaps to a main course of homemade noodles.
7. Antipasto Salad
This antipasto salad by Cook Eat Paleo is just what you need if you really want a light yet filling dinner. To make this healthy paleo meal, you just need to slice and assemble six ingredients in a salad bowl, then toss with the salad dressing. In about 10 minutes, you will have dinner ready, without having to cook!
8. Raw Zucchini Noodles with Veggies
Just look at all those lovely colors in one bowl! Who would have thought we can make raw zucchini into noodles? With this Veggies Don't Bite recipe, you will have a unique dish to show off to your friends at weekend brunch.
9. Easy Greek Tzatziki Chicken Salad
Serve your leftover chicken salad on pita bread, just like what this Host the Toast recipe suggests! Better yet, use tzatziki instead of mayo to make your chicken salad! Tzatziki is a healthy condiment made up of awesome ingredients such as yogurt, lemon juice, cucumber, olive, and herbs. Try using it for your salad and we're sure you'll want to use it as a sauce for other chicken dishes as well.
10. Curried Tuna Salad
Made from canned tuna, mayo, chopped cashews, raisins, celery, and curry powder, this salad is definitely not boring. The combination of flavors, enhanced by the curry, plus the unique texture make this Eat Your Beets creation a force to be reckoned with in the salad world.
11. Smashed Chickpea Avocado Sandwich
With this chickpea and avocado sandwich recipe by Sylvia of Feasting At Home, there's certainly no excuse for you to skip meals. It's a quick, healthy sandwich you can enjoy even on busy days.
In this video, Joanna Soh shows you more no cook recipes:
We hope you enjoyed these no cook recipes we have shown above. Try one or two recipes from the list and let us know how your culinary experience went. Considering the dishes don't need any fancy cooking techniques, we're sure you'll do very well in following these no cook recipes. Have a wonderful time in your kitchen!
What do you think of these no cook recipes? Which recipe are you planning to try? Share your experience with us in the comment section below.
Up Next: 10 No Bake Cookie Recipes!
Don't forget to keep in touch, foodies!

Also, make sure to follow us on Facebook, Instagram, Pinterest, and Twitter!
Editor's Note – This post was originally published in August 2016 and has been updated for quality and relevancy.