Time to take your ice cream routine up a notch. Enjoy any one of these 10 ice cream sundaes filled with cookie dough, churros, waffles and more.
10 Ice Cream Sundaes Beyond Your Wildest Dreams
Summer's here. As the weather gets hotter, there are many ways to keep cool: refreshing drinks, slices of fruit and of course…ice cream. While ice cream comes in a multitude of flavors, a single scoop can only take you so far before you yearn for more flavors and texture.
If you're looking for something different to fight the heat check out these ice cream sundaes, all of which come with unique ingredients that will blow your mind. Who knew that waffles and cookie dough could go so good with ice cream? Enjoy!
1. Chocolate Chip Cookie Dough Hot Fudge Sundae
Just look at this beauty! Try it here.
2. Churro Sundae
You'll never eat churros the same way again. Get the recipe here.
3. Boozy Roasted Strawberry Ice Cream Sundae with Coconut Hot Fudge Sauce
Need I say anything? Check it out here.
4. S'mores Sundae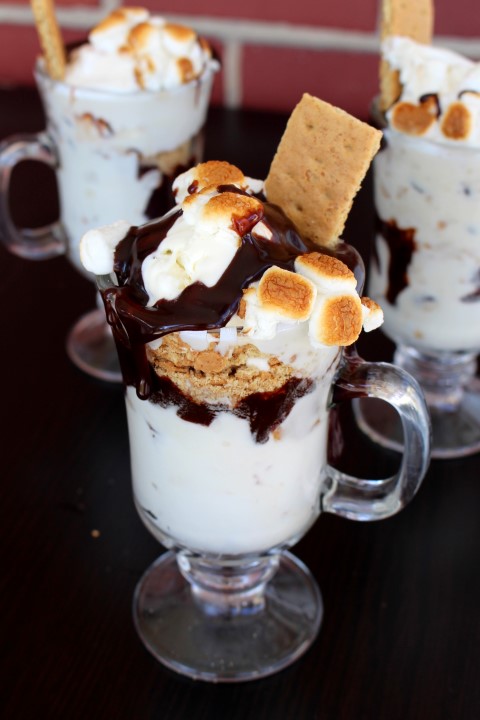 Your favorite campfire treat gone wild! Read the recipe here.
5. Caramel Corn Sundae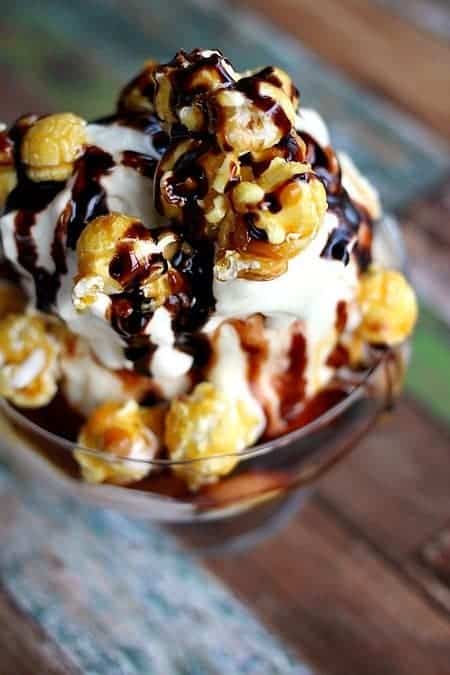 A wonderfully sweet and salty dessert. Here's the recipe.
6. Dreamy Vegan Chocolate-Almond Sundae
A dreamy sundae recipe that's vegan and filled with fruits and nuts! Learn how you can make it here.
7. Chocolate Coconut And Mixed Berry Caramel Sundae Jars
A creative way to enjoy your favorite summer treat. Try it here.
8. Black Forest Ice Cream Sundae
Make it simple yet classy. Click here for the recipe.
9. Caramel Apple Pie Sundae
One of the best things to love about fall. Give it a shot here.
10. S'mores Waffle Sundaes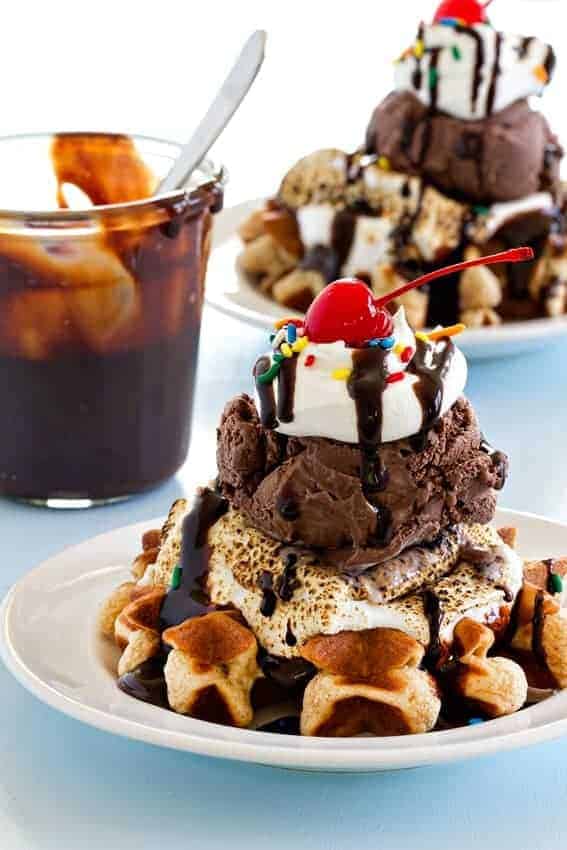 A mini waffle under a dollop of toasted marshmallows, chocolate ice cream and fun, colorful fixings. Full recipe.
What do you think of these ice cream sundaes? Which recipe are you planning to try? Share your experience with us in the comment section below.
Related Posts: 
Don't forget to keep in touch, foodies!
Sign up for our newsletter here!
Also, make sure to follow us on social media: