Check out these 10 easy cube steak recipes to help transform a simple dish into a comforting and delicious meal!
10 Cube Steak Recipes
Comforting And Delicious Cube Steak Recipes
Cube steak is a cut of beef, usually either top round or top sirloin, softened by fierce pounding with a meat tenderizer. If you're wondering why it's called cube steak, it's in reference to the shape of the indentations left behind by that process. These kind of cuts can be downright delicious when they're prepared and cooked properly. Best of all, they're easy and quick to prepare, which make cube steak recipes perfect for busy nights where you don't have much time to prep and cook.
Enjoy these 10 scrumptious cube steak recipes and make sure to share them with your friends and family.
1.
Chicken Fried Steak
Although the recipe calls for chuck steak, the most popular way to enjoy chicken fried steak is with a pounded top round steak, smothered in gravy and pepper. Find the recipe here.
2. Garlic and Lime Marinated Cube Steak
You'll love how this simple recipe transforms an ordinary cube steak into a paleo-friendly and savory meal that your family will enjoy. Get the recipe here.
3. Cube Steak with Mushroom and Onion Beef Gravy
The earthy flavors from the mushrooms and onion gravy sauce blend perfectly with the tender cube steak. This recipe is budget-friendly and guaranteed to satisfy the whole family. Recipe.
4.
Grilled Cube Steak
Serve this grilled cube steak with veggies for a great summer dish. Find it here.
5. Cube Steak Sandwiches
This is such a cheap, easy and delicious meal to whip up when you get home after work. It's a juicy cube steak sandwiched between two crunchy rolls, together with tasty onions, mushrooms and gravy. Check it out here.
6. Stuffed Cube Steak
Jazz up your cube steak by spreading it with a layer of stuffing and wrapping it all in bacon. Yum! Recipe.
7. Italian Parm Cube Steaks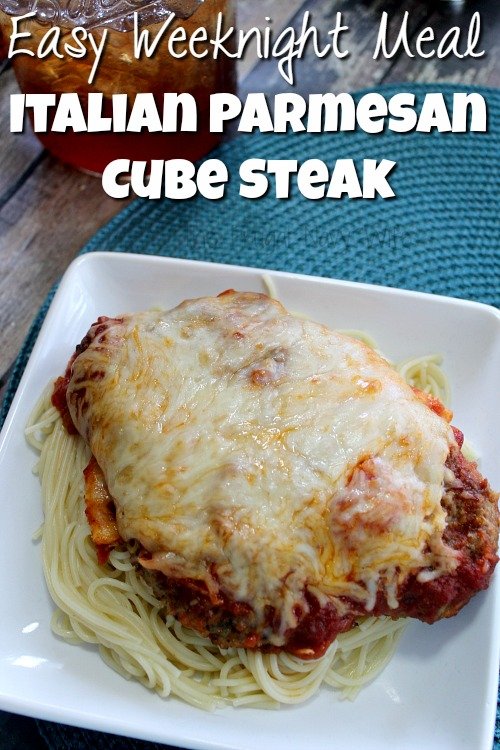 Absolutely delizioso! Grab the recipe here.
8. Sour Cream Cubed Steaks
Drenched in a tangy and lip-smacking sauce and baked to an absolute tender perfection, you'll be smitten with this sour cream cube steak recipe. Full recipe.
9. Curried Beef Cube Steak
Add a whole lot of flavor to your cube steak with a little bit of curry. You won't regret it. Get the recipe here.
10.

Smothered Cube Steak
Cube steak, smothered with mushrooms and onions. Recipe.
Related Posts: 
Don't forget to keep in touch, foodies!
Sign up for our newsletter here!
Also, make sure to follow us on social media too: