Looking for wholesome holiday drink recipes? Give yourself a break from the hard stuff and try these delightful non-alcoholic holiday drink recipes this Thanksgiving and Christmas.
Holiday Drink Recipes Perfect For Family Parties
Not everyone drinks, that's why it's important to offer mocktails and other non-alcoholic beverages if you're hosting a holiday party, whether it's for Thanksgiving or Christmas. If any of your guests is pregnant, driving, or simply just doesn't do liquor, they don't have to feel left out! Check out some of our favorite non-alcoholic holiday drink recipes below, that include everything from eggnog to sangria.
1. Snowball Mocktail
Be delighted by this dreamy snowball mocktail treat, something you just can't resist. Serve it on Christmas Eve for a merry and cheery get-together.
2. Christmas Mojito
Let your guest stay longer but still sober with a drink very much like a grown-up drink. This non-alcoholic Mojito is a sweet and zesty must-try drink that is sure to please your guests.
3. Canada Dry Ginger Ale And 7 Up Punch
Just because you don't drink alcohol doesn't mean you're not up for a fun drink. Try this ginger ale punch with a twist for fun family parties!
4. Apple Pie Punch
A kid-friendly punch made with only 4 ingredients! Enjoy this wholesome drink that comes with healthy fruit bits.
5. Candy Cane White Hot Chocolate
Keep warm with this wonderful candy cane white hot chocolate. Surprise everyone with this comforting drink for Christmas mornings.
6. Cocoa Mock-Tini Chocolate Mocktail
Indulge in this rich and velvety drink perfect for grown-ups and kids alike. Prepare this for Christmas or New Year's Eve for a cozy drink everyone can enjoy.
7. Non-Alcoholic Sangria
Sangria…for everyone! Everything is in it–fruit, zest, tang, except for the alcohol. Enjoy the holidays with this refreshing and healthy drink recipe.
8. Slow Cooker Gingerbread Latte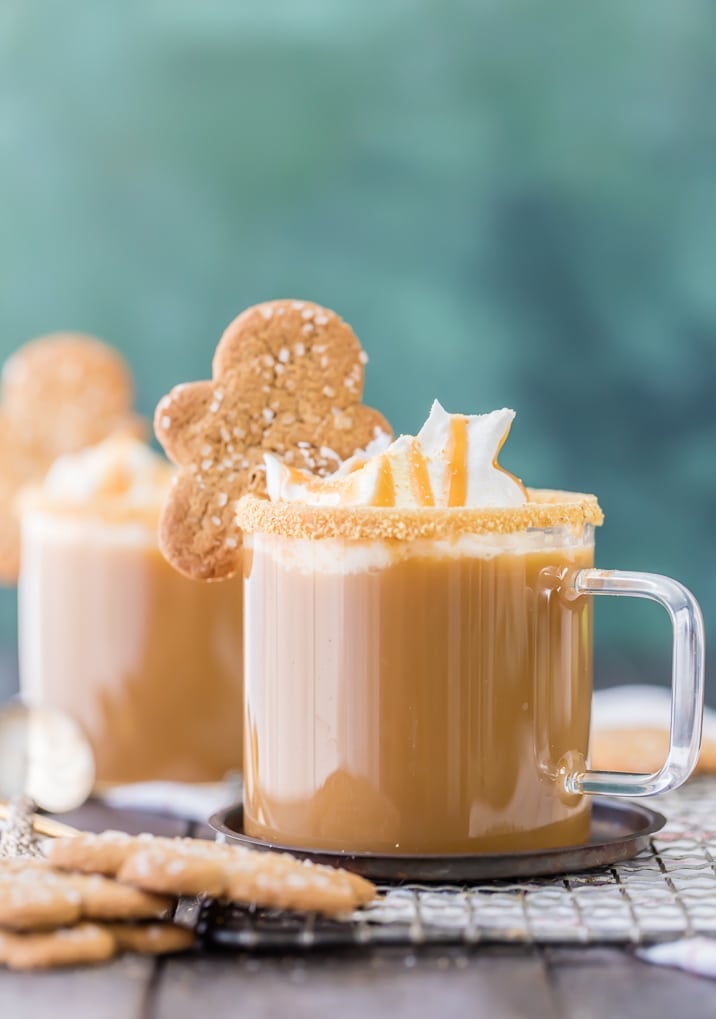 Nothing more holiday-ish than a gingerbread-flavored latte. Get cozy and filled with a drink so rich and warm.
9. Watermelon Peach Spritzer
Add natural flavor and sweetness to your holiday drinks with fresh fruits. Whether it's the 4th of July or Thanksgiving, a fruity drink is always a hit in any season.
10. Cherry Mulled Mocktail
So you want wine, but want to avoid the effects? This cherry mulled cocktail is perfect for you, and your guests will love it too. Hugs and cheers to you for pulling off this delightful but wholesome drink.
11. Non-Alcoholic Strawberry Punch
If you're into fruit-flavored alcoholic drinks, then this strawberry punch will please you. It has all the elements of a fun drink except for alcohol.
12. Old Fashion Eggnog
It just isn't the holidays without a decent eggnog. If booze was inevitable in a grown-up's party, this old fashioned eggnog should also be perfect to treat your hangover the next day.
13. Cranberry Orange Holiday Punch
So you want to impress your guests with a fun but wholesome drink? You can never go wrong with this cranberry orange punch, I'm sure everyone will love it.
14. Red Velvet Hot Chocolate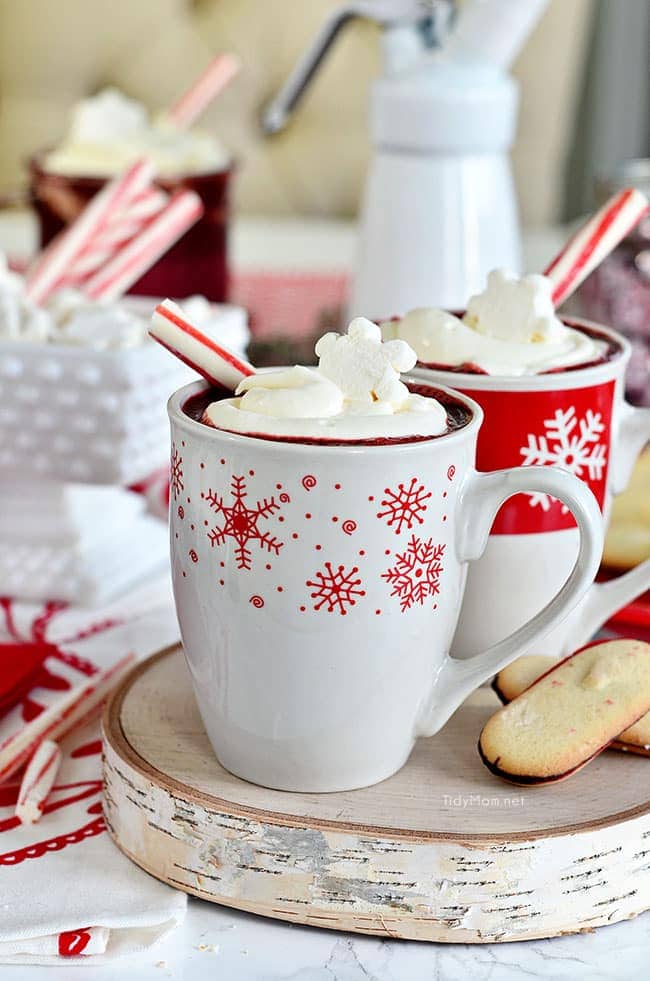 Red velvet hot chocolate with cream cheese whipped cream, could you ask for anything more this Christmas? I sure won't if I get to sit cozy sipping this warm and rich drink on a holiday.
15. Christmas Morning Punch
A vitamin-rich drink made from fruit juices and ginger ale, this Christmas morning punch sure packs a punch. You can totally party with this drink from Christmas Eve till morning.
16. New Year's Eve Mocktails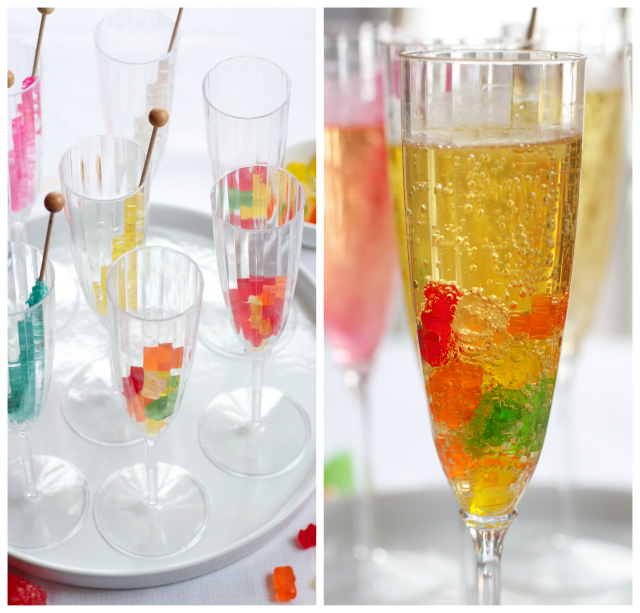 Let your little ones in on the fun with their own mock-tail for your New Year's Eve family get together. Surely this fizzy and colorful drink will have them enjoying the party with you.
17. Lavender Lemonade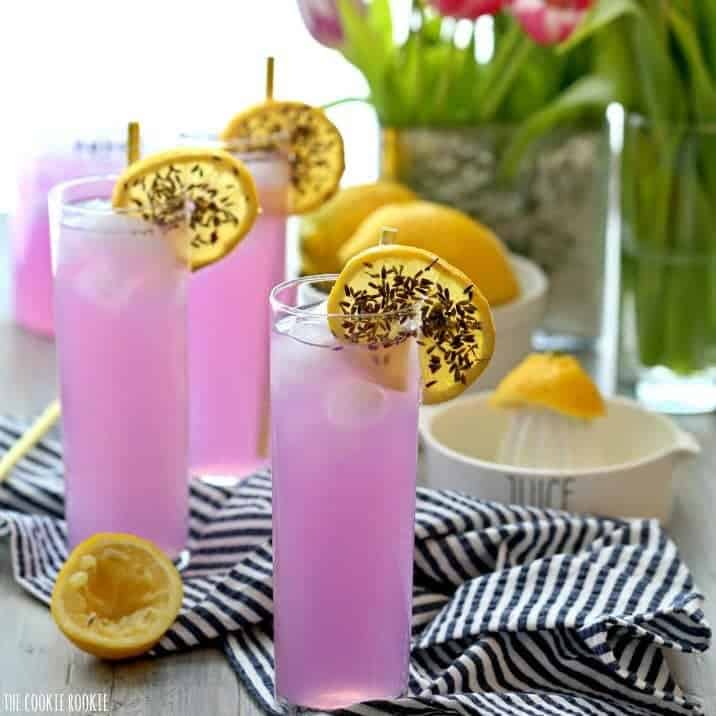 In this cold season where our immune system is most challenged, we need drinks that are not only refreshing but also wholesome. Lavender and lemon are both rich in vitamins and immune-boosting properties, so this holiday drink recipe is just perfect.
18. Swamp Potion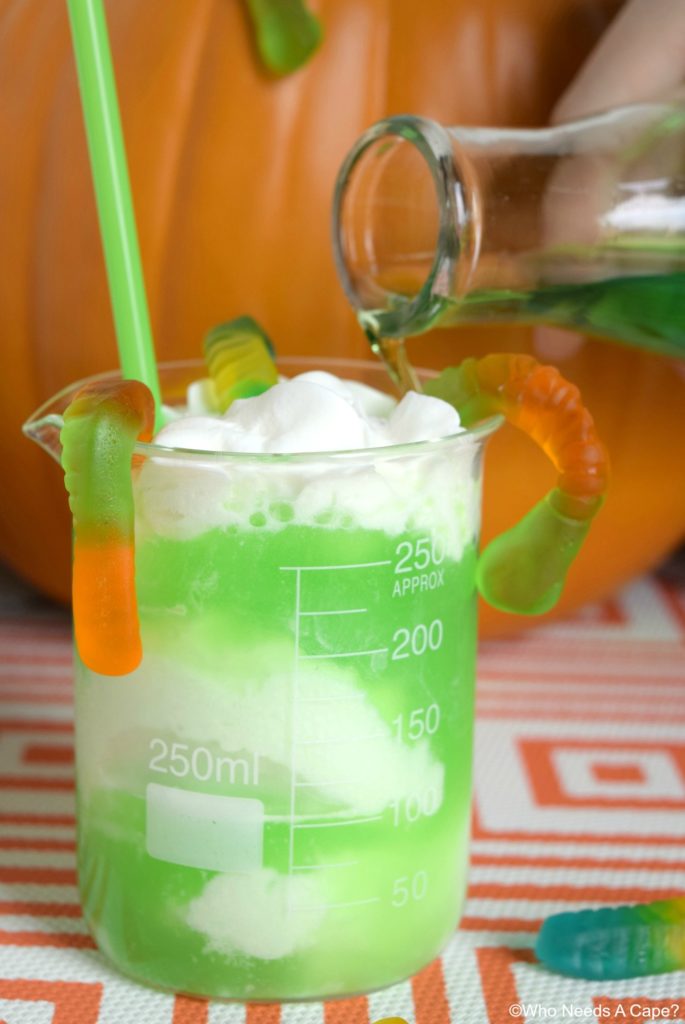 Don't you find this holiday drink recipe fun and playful? I'm sure you're thinking Halloween party and this green drink is sure to be a crowd-pleaser.
19. Festive Sparkling Cider
It doesn't have to be alcoholic to be fun, it can just look like it. Don't you think this sparkling cider recipe just as refreshing and fun as any party beverage?
Make room for 3 more non-alcoholic holiday drink recipes in this video: 
Now you know how to party and stay sober at the same time with these non-alcoholic holiday drinks. These fizzy, bubbly, and festive drinks will surely keep you up and about at the holiday parties, so party on!
What do you think of these non-alcoholic drinks? Which holiday drink recipe are you planning to try? Share your experience with us in the comments section below.
Up Next: 15 Healthy Spring Recipes For Kids & Adults
Don't forget to keep in touch, foodies!
Also, make sure to follow us on Facebook, Instagram, Pinterest, and Twitter!
Editor's Note – This post was originally published in November 2016 and has been updated for quality and relevancy.