Eggnog is an extremely sweet and creamy traditional drink you can enjoy with or without the punch. There are lots of store-bought to try, but for me, the homemade version is still the best! With the right recipe, you can create a tastier holiday drink to impress everyone. Perfecting delicious eggnog can be tricky and may take time to achieve, but with the help of the right recipes, it's possible to treat yourself to the best eggnog of your life. Today, I'm here with a list of delicious eggnog recipes perfect for the holiday season. Make sure to whip up enough for you and your loved ones!
Dainty Eggnog Recipes To Wow Them All
This post was originally by HOMESTEADING and shared with permission.
Want to know how to make eggnog? There's a possibility that you either drink too much eggnog this time of the year or spend time around with who has. There will no doubt with that since eggnog is a December staple. If you're looking for some eggnog recipes to try this holiday season, I've got lots for you to pick from! Easy to make eggnog recipes but absolutely yummy and a perfect holiday treat.
What is eggnog? If you're asking that question then you're missing out on a lot! But seriously, let me just let you know what an eggnog is. It's that sweet, creamy and frothy goodness that can either be spiked or not. "I'll take mine with some rum please!" Well kidding aside, I just can't remember ever celebrating the holidays without a cup of eggnog in my hand. So if you want to make some delicious eggnog, spiked or non-alcoholic, then I have a great selection for you.
Complete your holiday season with some homemade eggnog at hand. After just one sip, your friends will know you spent some time making this rather than buying it from the store. They'll be glad to know you put your cooking skills to good use just for them.
2. Old Fashioned Non-Alcoholic Eggnog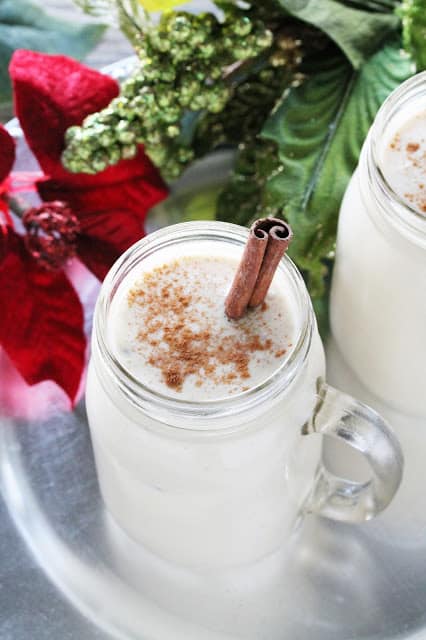 A family friendly taste you can't go wrong on. This old-fashioned non-alcoholic eggnog has the simplicity of the holiday drink with the surprising delicious flavor and beats those packed eggnogs you can get at any store.
3. Eggnog Coffee Creamer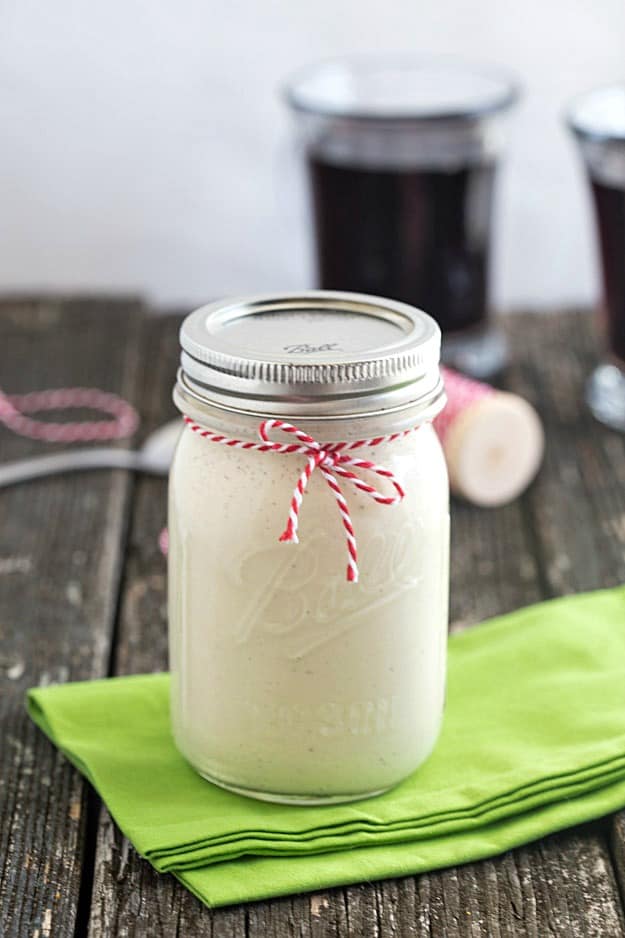 Not only is this surprisingly easy to make, it also makes a great gift idea. With hints of nutmeg, this creamy holiday beverage provides a spin on the holiday tradition. This eggnog coffee creamer recipe is bound to become your go-to recipe for many years to come.
4. Dairy-Free Eggnog Latte
So easy and inexpensive to make at home. This will surely save you a trip to the coffee shop. This dairy-free eggnog latte is so smooth and creamy that you can expect for friends and family to ask for another cup.
5. Vanilla Mint Nog Cocktail
A nog cocktail, yum! This vanilla mint nog cocktail is all juiced up with some mint schnapps and amaretto liqueur. The amaretto's buttery flavor plus the mint and vanilla creates an extraordinary nog to capture the taste of the season.
6. Easy Homemade Eggnog
This eggnog recipe serves 4. Decide whether you'd like it spiked or not. Back in my good old days, I couldn't get enough of the delicious non-alcoholic eggnog my mother used to prepare for us kids. Now that I'm a grandmother, I enjoy the adult version. This easy homemade eggnog is on my favorite list, it gives me a chance bring back good old memories or just savor it with spiked.
7. Easy Eggnog Latte
This easy eggnog latte gives a delectable spin on classic eggnog that will make your Christmas or New Year's celebration merrier. My husband and I make a batch every year to enjoy while opening gifts.
8. Dominican Eggnog
Mom always knows best. That's why Cooking with Books is sharing her mother's very own Dominican eggnog recipe that is bound to become your eggnog recipe for the holiday season.
9. Coconut Eggnog
Ever tried your eggnog with coconut milk? This may just be the change you're looking for! This deliciously creamy coconut eggnog is as refreshing as a smoothie. It brings a glow of Christmas to my holiday menu and plenty of praises from guests of all ages.
10. Homemade Salted Caramel Eggnog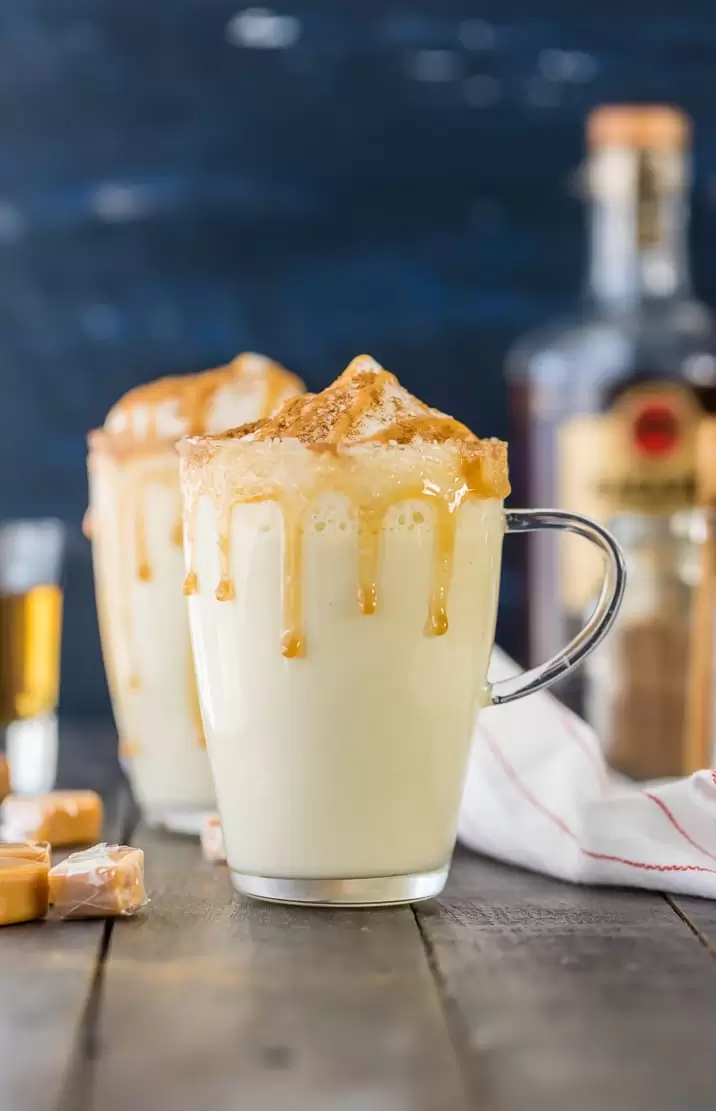 Made on the stove in just 15 minutes. The looks alone will make your drooling! Store-bought eggnog just can't compete with this homemade version of salted caramel eggnog.
Want to see the full article?
The holiday season is the best time for delicious and indulgent eggnog recipes. There's just something about this rich holiday drink that puts you in a festive mood. This list gives you some of the best eggnog recipes you can try during the holidays, especially on Christmas Eve. Whether you love your morning lattes or enjoy it spiked with brandy before going to bed, this list is perfect to get you started. Don't forget to give these a shot and share some with your loved ones!
Which eggnog recipes are you planning to try? Share your experience with us in the comments section below.Want more holiday treats? Check out these 16 Homemade Pumpkin Spice Latte Recipes! 
Don't forget to keep in touch, foodies!
Sign up for our newsletter here!
Also, make sure to follow us on social media: