A perfect pizza crust is one that is thick and chewy with a crunchy bottom part– that's the way most people like it!  Let's get cooking!
If you are planning to have a pizza party at home and you want to make a homemade pizza crust that no one will forget, here is a simple homemade pizza crust recipe to try!
 Homemade Pizza Crust Recipe
Ingredients:
2 ¼ teaspoons of yeast
2 tablespoons of olive oil
1 1/3 cup of warm water
¾ tablespoon of salt
3 ½ cup of all purpose flour (unbleached)
cornmeal
1 tablespoon of sugar (granulated)
Cooking Instructions:
Step 1.
Place yeast and warm water into a bowl and mix it well. After stirring it properly, let it sit for five minutes until it becomes dissolved and foamy. Add in the olive oil, flour, sugar and salt. Mix manually for about a minute.
Step 2.
After mixing, knead the dough for about 7 minutes. The result must be a dough that is elastic and soft.
Step 3.
Roll the dough and form it into a ball. Get a bowl and coat it with olive oil then place the dough in it. Make sure to coat all sides of the dough then cover the bowl with plastic wrap. Allow the dough to rise in warm temp. This may take one to two hours.
Step 4.
Once the dough has risen, you must release the air by punching it down.
Step 5.
Divide your dough into two parts. And form a ball with each part.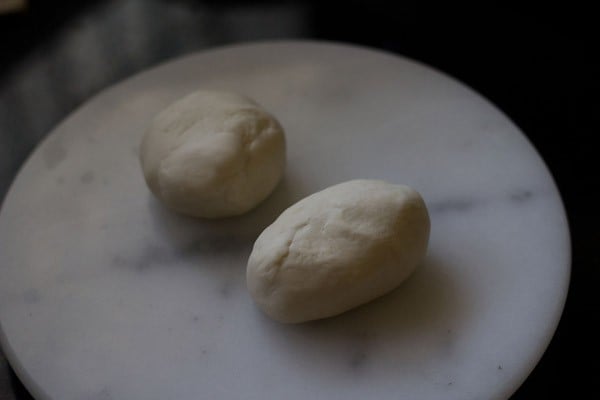 Step 6.
Preheat oven to 475 degrees Fahrenheit for 30 minutes. Coat 2 baking sheets with olive oil. Dust both with cornmeal.
Step 7.
Before placing the dough into the oven, flatten both doughs Make sure that it is evenly distributed. Lift edges in order to form a lip in the edges. Coat top of the dough with olive oil. Create dents into the dough's surface with the use of your finger.
Step 8.
After fifteen minutes, put on toppings and bake for about 12-15 minutes. If you wish to make the edges more brownish, you can move up the crust into the top rack. That will create a crispy crust.
Step 9.
Slice while it is still hot and serve warm!
Now, you and your family can enjoy a homemade pizza with the toppings of your choice.
That's all folks. Did you enjoy our homemade pizza crust recipe? Let us know in the comments section below what you thought of our ice cream recipe! Do you have a favorite homemade ice cream recipe that's been in your family for ages? Share it with us and we'll give it a shot. We love making quick and easy recipes that you can make right from the comfort of your home. Hence the reason we started Homemade Recipes.com We want to share our love of cooking with the you! We need your help in creating a community of foodies where you can come and share your recipes and expect the best homemade food prepared by our team of expert chefs and food connoisseurs. Do you want to write for Homemade Recipes? Shoot us an e mail and make sure to stay in touch on Facebook, Twitter, and Pinterest!
Do you have Instagram? Don't forget to @HomemadeRecipesOfficial.
Click here to Like Us on Facebook.
Click here to Follow Homemade Recipes on Pinterest