Summer won't stop us from making some crock pot chili recipes at home. They're easy and tasty dinner meals slow cooked to perfection!
10 Homemade Crock Pot Chili Recipes
Summer is fast approaching but that doesn't mean that chili recipes are out of the picture. They're so good they should be indulged in during any season! Best of all, when made in a crock pot or slow cooker, these recipes can be prepared without much difficulty or thought—simply toss the ingredients into the pot, set the timer and come back to it later! Check out these 10 homemade crock pot chili recipes, which will make your weeknights less hectic and a hundred percent fuss-free. Enjoy!
1. Slow Cooker Buffalo Chicken Chili
Instead of beef and chili beans, this recipe uses ground chicken and white beans to give you a unique but still delicious dish. Get the recipe here.
2. Sweet & Spicy Slow Cooker Chili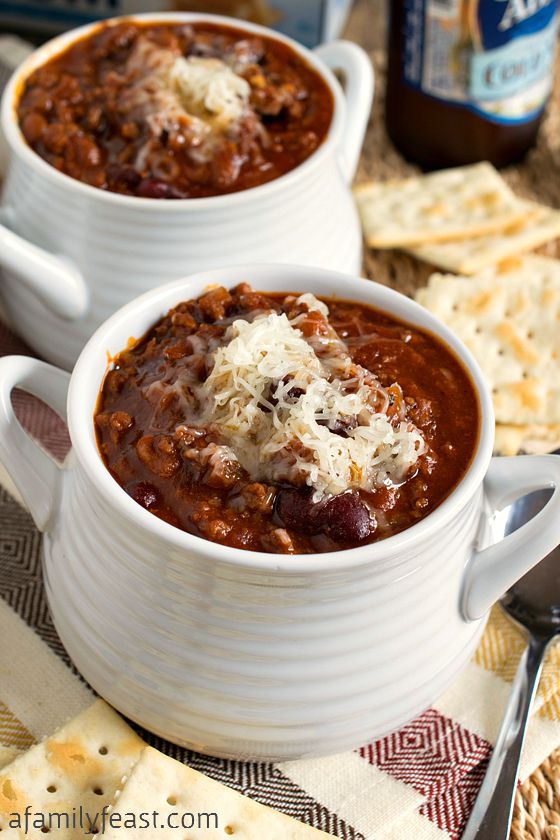 Italian sausage, bison, ground beef, beans, bell peppers and onions come together to make this amazing sweet and spicy slow cooker chili. Full recipe.
3. Crock Pot Bacon Chili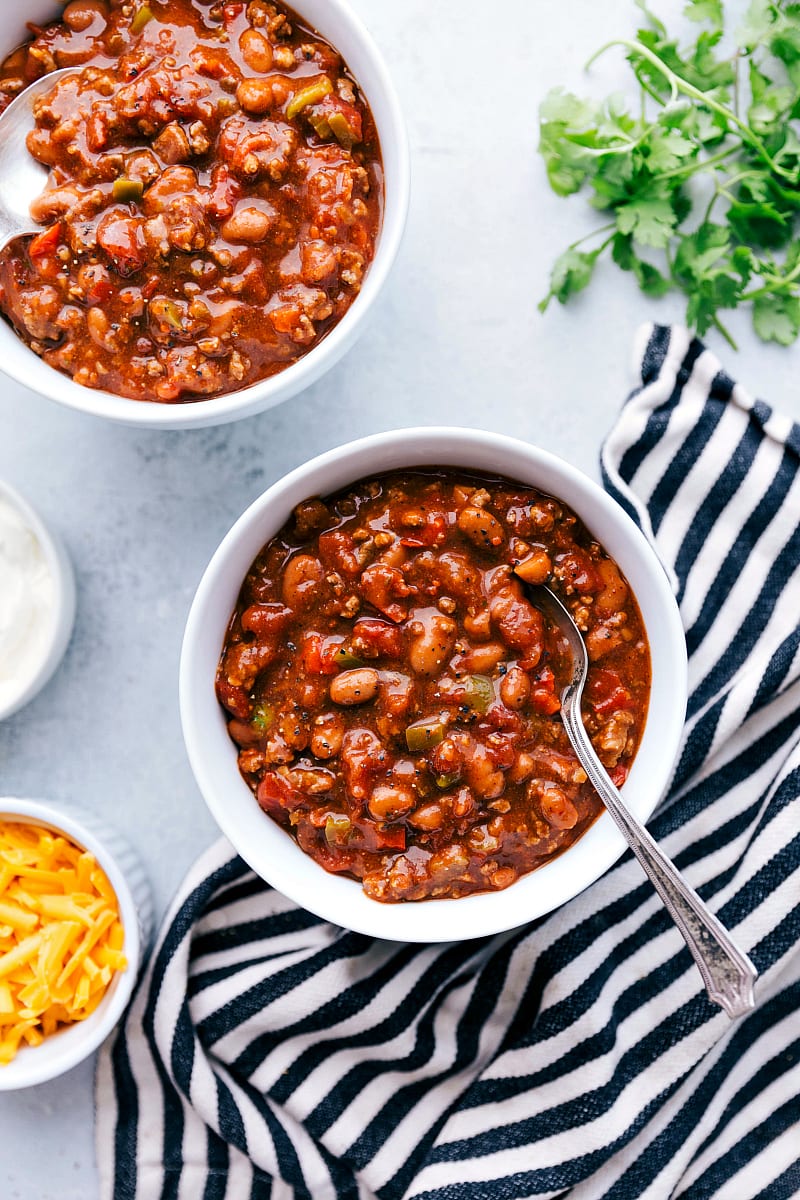 Find slices and bits of savory smoked bacon in every spoonful of this mouth-watering chili recipe. It's chock full of flavors and awesome spices! Grab the recipe here.
4. Slow Cooker Verde Chicken Chili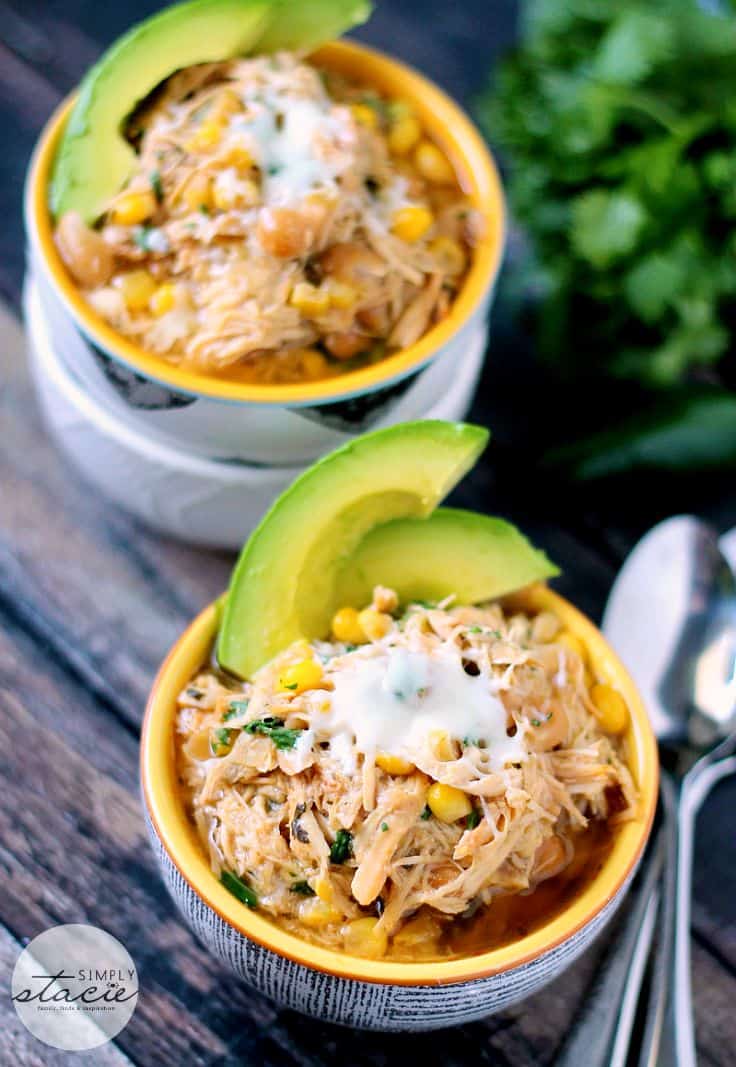 A white chicken chili recipe with a hint of spiciness to it. Grab the recipe here.
5. Easy Crock Pot Chicken Enchilada Chili
Your Friday nights will totally change after serving this Mexican-inspired chili recipe. Check it out here.
6. 5-Ingredient Crock Pot Chili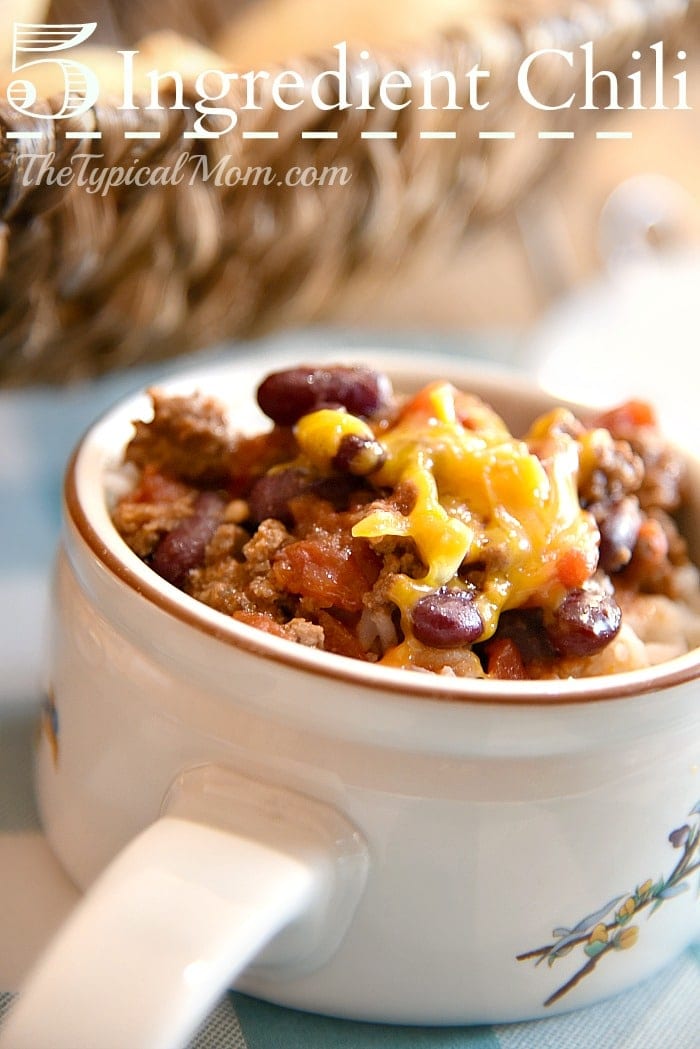 If you're looking for a tasty and easy dinner meal for your family, here it is! It requires only five simple ingredients! Here's the recipe.
7. Crock Pot Chili Mac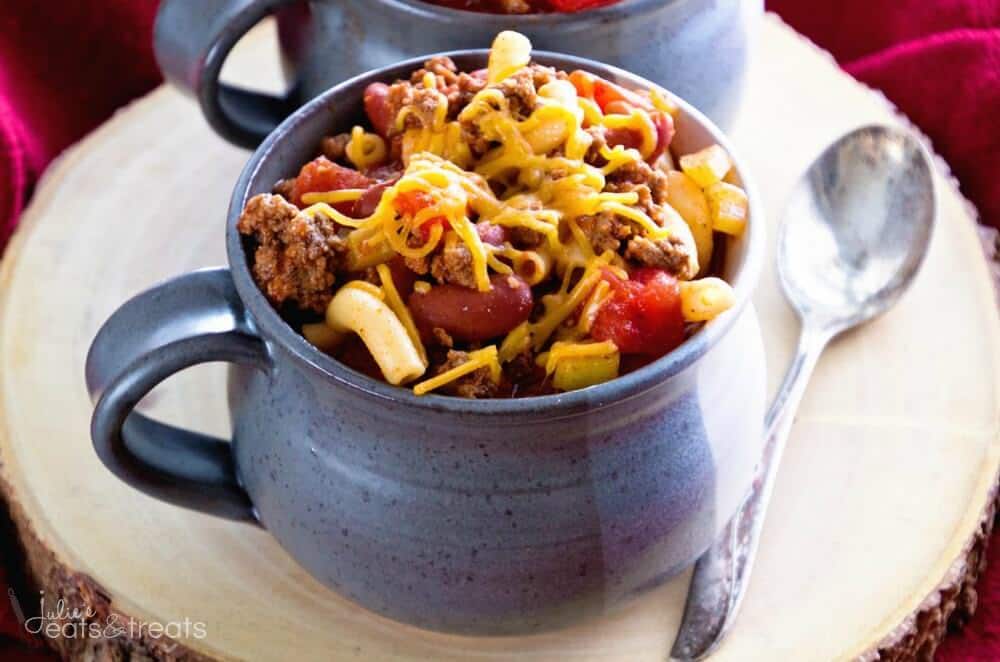 This recipe is perfect for when you want something filling, comforting and that will give you a bit of heat. It's chili macaroni. Y'all enjoy! Full recipe.
8. Crock Pot Cauliflower Chicken Chili
This is a crock pot paleo chili recipe with cauliflower as a substitute for beans. Yum! Recipe.
9. Crock Pot Sweet Potato & Black Bean Quinoa Chili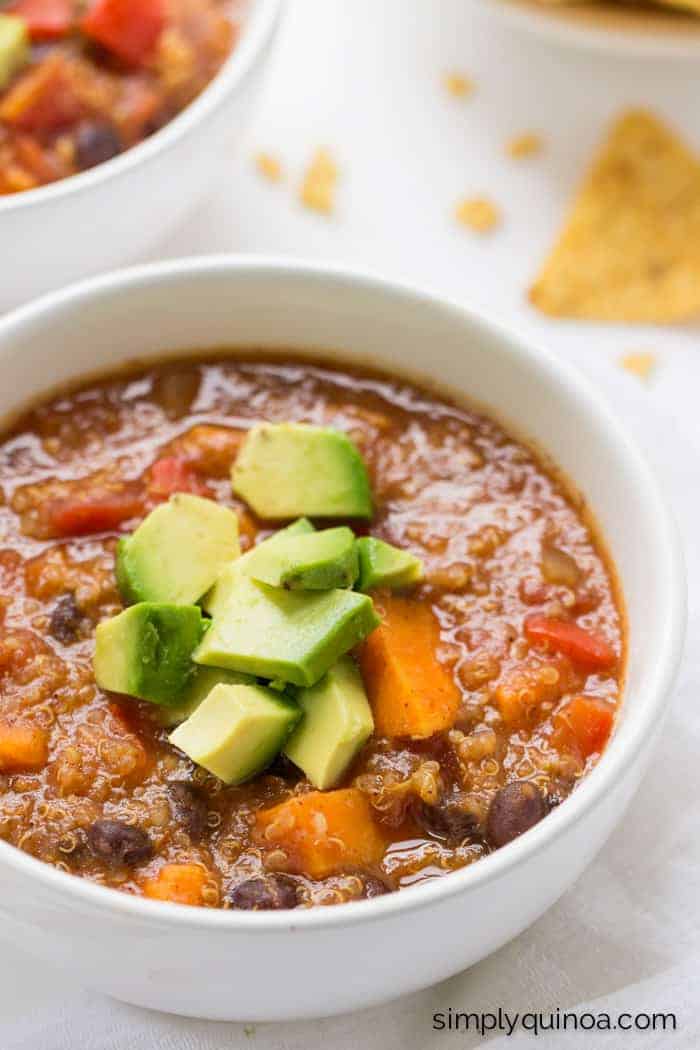 Comfort your soul with this delicious and nutritious chili recipe. One bowl is not enough! Grab the recipe here.
10. Crock Pot Turkey Chili
A hearty chili recipe loaded with turkey, beans, and spices that tastes satisfying enough to make this recipe over and over. Check it out here.
What do you think of these crock pot chili recipes? Which recipe are you planning to try? Share your experience with us in the comment section below.
Related Posts: