Do you think ice cream recipes couldn't be made healthy? Check out these homemade ice cream recipes you can make at home and find out for yourself!
Healthy Ice Cream Recipes For Guilt-Free Indulgence
Who doesn't love ice cream? But, it's hard to enjoy it when you constantly hear that it's "junk food." Well, despite that, or maybe because of it, we just crave for more of it anyway! That is until all that sugar and fat caught up to us. Thankfully, our favorite sinfully good frozen delights can be made healthy or healthier. Help yourself to these delicious but healthy homemade ice cream recipes–you can't tell the difference.
1. Mint Chocolate Chip Ice Cream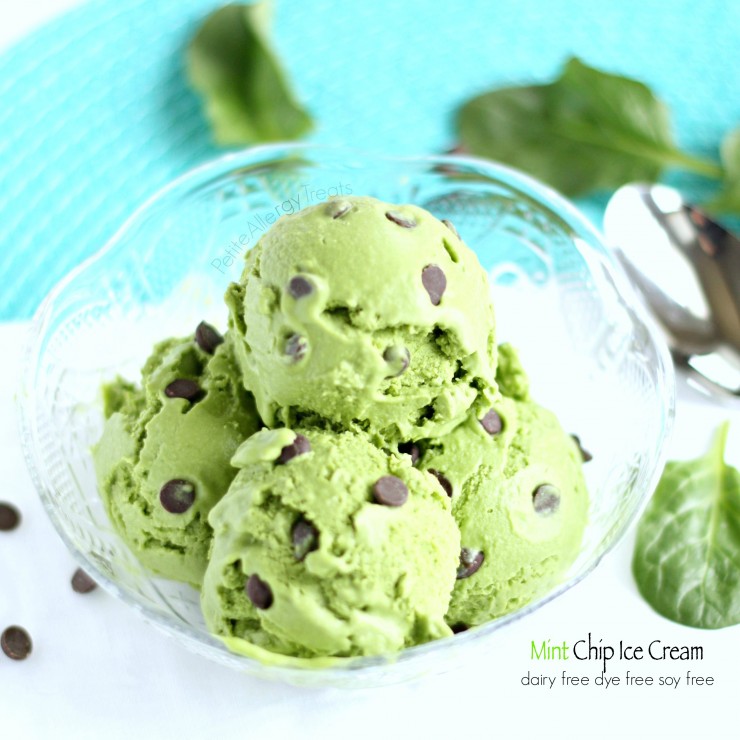 This low-calorie ice cream recipe opened the floodgates for both savory and sweet ice cream. The herbaceous flavor of mint matched the sweetness of choco chips perfectly.
2. Coconut Chai Ice Cream
A sweet, spicy, and refreshing treat that is sure to tickle your taste buds. Coconut milk gives the ice cream a richer flavor that you would surely crave for.
3. Coconut And Green Tea Ice Cream
Have a taste of the healthy life with the combination of coconut milk and good old matcha powder. Weight watchers and vegans alike will love this healthy combo.
4. Fresh Peach Ice Cream
A healthy dessert is now just a handful of chopped fruit with this fresh peach-based yogurt sweetened with honey. Fresh peaches and honey are super healthy, so give in to your cravings.
5. Cookie Dough Frozen Yogurt
This frozen yogurt with cookie dough bites is a less sinful treat that will satisfy your sweet cravings. Use non-fat Greek yogurt for a healthier take on this dessert.
6. Paleo Double Berry Coconut Ice Cream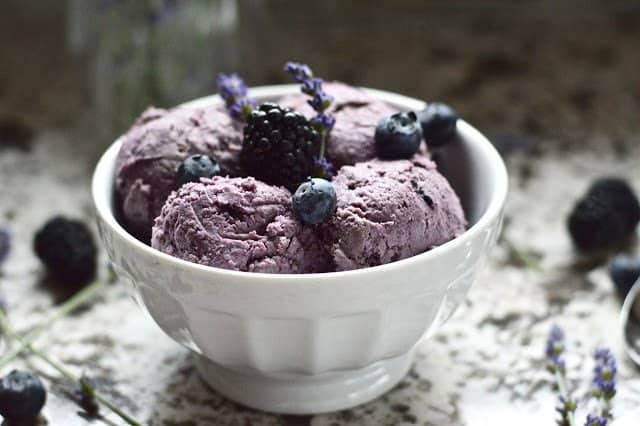 The sweetness in blueberry and blackberry are all the sugar you need. Make your ice cream creamy with coconut milk and your dessert problems are solved!
7. 5-Minute Healthy Strawberry Frozen Yogurt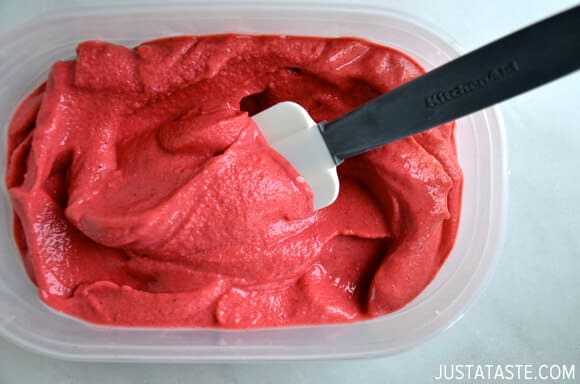 Good thing we've got a healthier substitute for creamy frozen goodness in yogurt. Fresh strawberries are the best, but freeze them well to make this recipe.
8. Vanilla Coconut Milk Dairy-Free Ice Cream
Try this recipe and you'll agree vanilla and coconut milk are made for each other. So perfect, they're a match made in heaven.
9. Homemade Vanilla Coconut Ice Cream
Didn't I tell you, vanilla and coconut milk are perfect for each other? Now we have two, but this one has a twist. You can leave the ice cream unsweetened and make a maple caramel sauce for those who like it sweet.
10. Pumpkin Ice Cream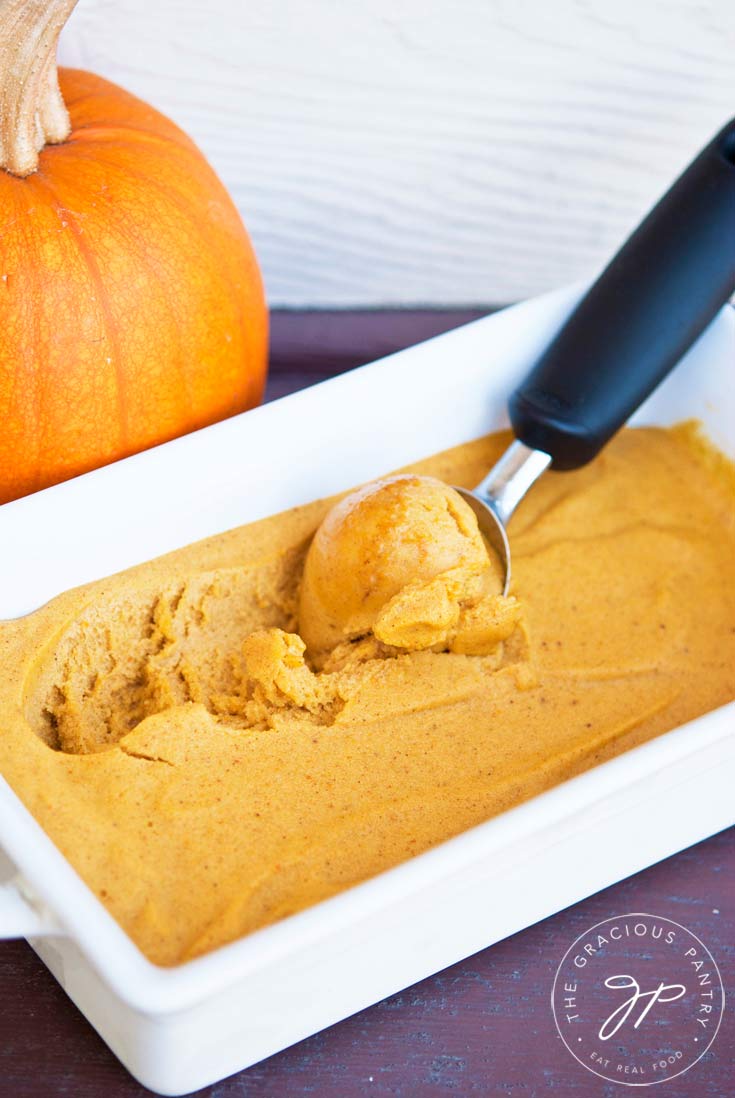 This is an ice cream that is perfect for the autumn season. Enjoy the blend of creaminess, spiciness, and smoothness of this luscious ice cream.
11. Healthy Coconut Strawberry Banana Ice Cream
A strawberry and coconut milk combo may strike you as odd but try this recipe first. You will be surprised how your favorite strawberry ice cream can be made healthy.
12. Dairy Free Double Chocolate Ice Cream
Bananas, almond milk, choco sprinkles, chips, and cocoa powder–wait that's not just double. That is three times the fun with an ice cream you can enjoy as much as you like.
13. No Churn Homemade Avocado Ice Cream
So, you're not a sweet tooth? No worries because this avocado ice cream recipe is perfect for those who like it just a little bit sweet but super creamy.
14. Horsetracks Ice Cream
Horsetrack ice creams are rich and creamy, but they can be a little heavy. Well, this recipe isn't, since it's low-carb, and gluten- and sugar-free.
15. Lemon Blueberry Cheesecake Ice Cream
We just can't get enough of blueberry cheesecake so we just have to make an ice cream version of it! We add lemon for a more complex flavor and to up the healthy factor.
16. Honey Ricotta Ice Cream
Honey is undeniably a superfood with all its healthy goodness. Why not work that into an ice cream?
17. Toasted Coconut Gelato
Toasting the coconut leads to a deeper and more powerful coconut flavor. Try this recipe and taste it to believe it.
18. Lemon Ice Cream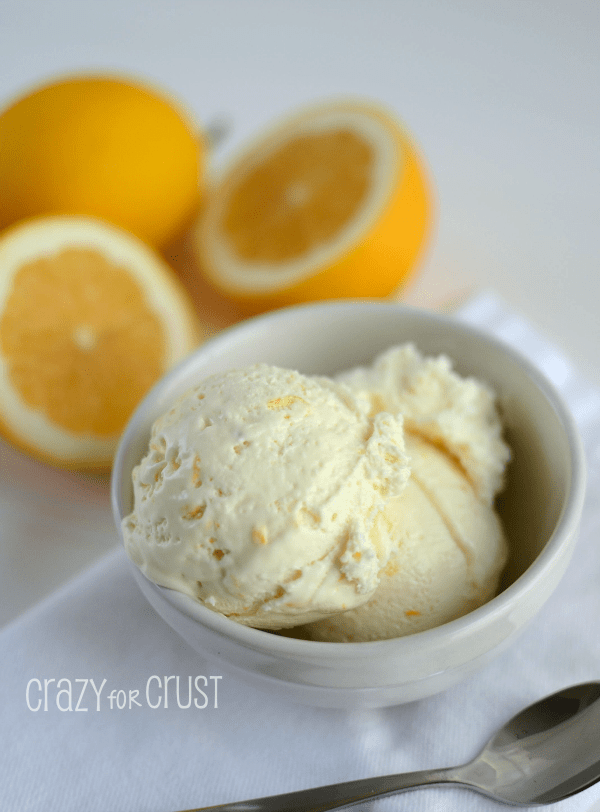 This easy-breezy lemon ice cream recipe is perfect after a long tiring day. Pamper yourself with this healthy frozen delight.
19. Coconut Milk And Avocado Ice Cream
You'll get all the creaminess you look for in an ice cream! With this avocado and coconut ice cream recipe, you'll get it the nutritious way.
20. Cinnamon Coconut Ice Cream
Want a little spice in your sweet frozen delight? Make one with cinnamon and healthify with coconut milk.
21. Carrot cake Ice Cream
An all-time favorite dessert turned into an ice cream– nothing can get better than this. Enjoy a touch of carrot cake-inspired ice cream.
22. Vegan Watermelon Ice Cream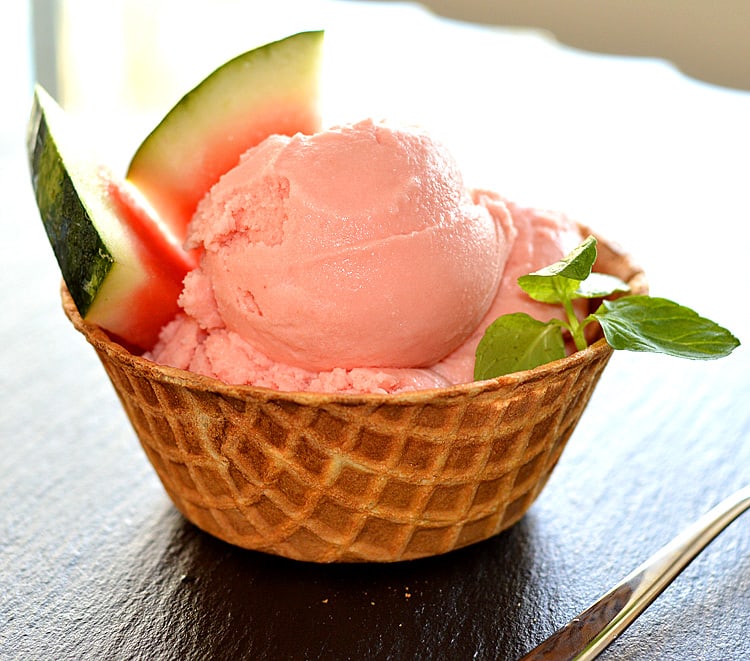 You will find watermelon even more refreshing in an ice cream recipe. With almond milk for cream, all you vegans out there will be delighted.
23. Coconut Mango Ice Cream
Both tropical fruits, mango, and coconut go well together. Try this ice cream recipe to find out for yourself.
24. Green Tea [Matcha] Ice Cream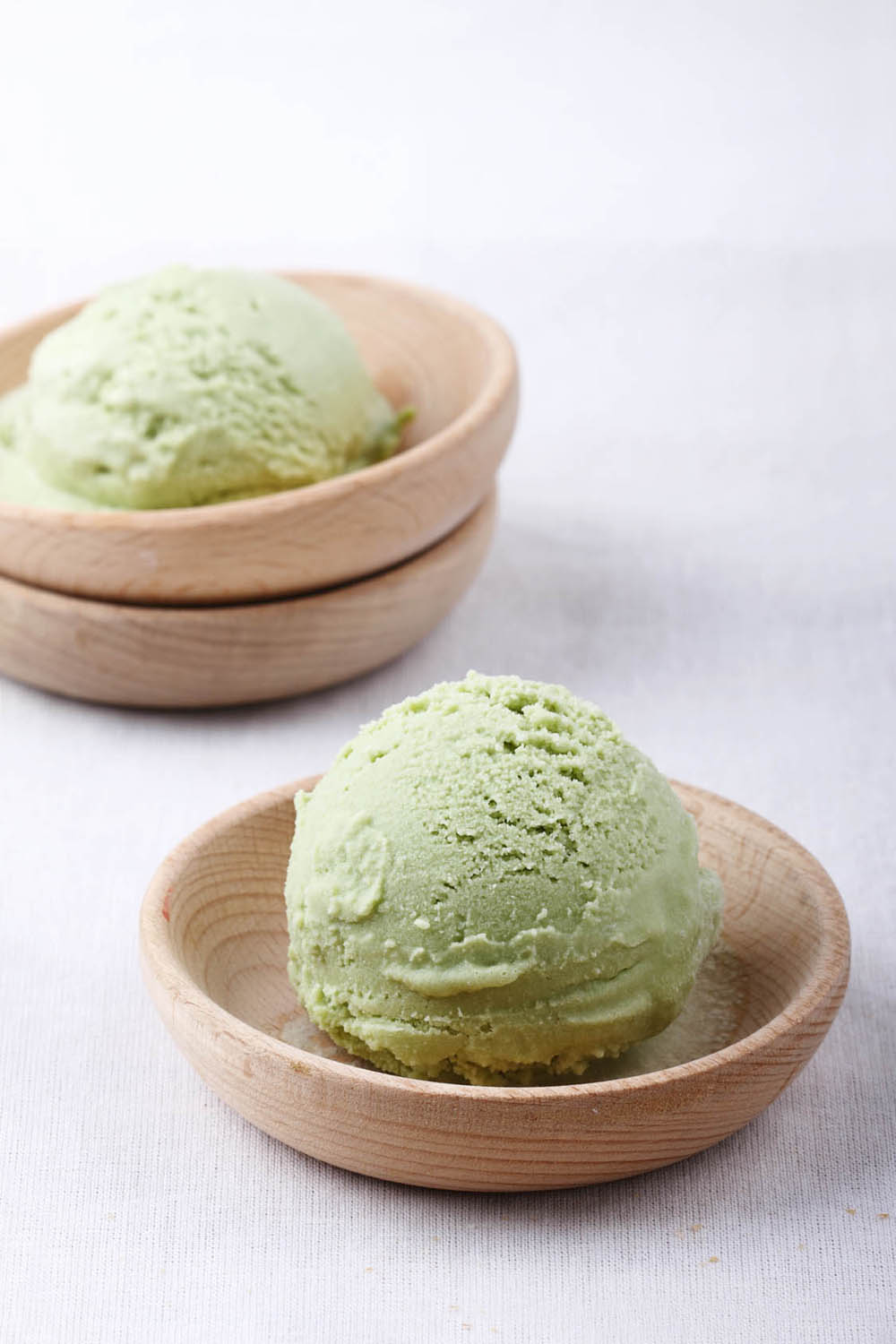 Matcha and green tea is all the rage lately. For someone who loves their tea, this is surely the best
ice cream for you
.
25. Olive Oil Ice Cream
Before you get weirded out by this ice cream flavor, you will be surprised to know that this features a one-of-a-kind fruity flavor. Olive oil is healthy, but you can also use healthier versions of the rest of the ingredients.
26. Thai Tea Ice Cream
Enjoy the refreshingly spiced taste of Thai tea ice cream. Savor the creaminess of Thai tea in a cool and refreshing ice cream recipe.
27. Chocolate Chunk Beet Ice Cream
When talking about healthy ice cream, what better ingredient than beet, with all of its health benefits? Throw in some choco chips to complement.
28. Watermelon Coconut Ice Cream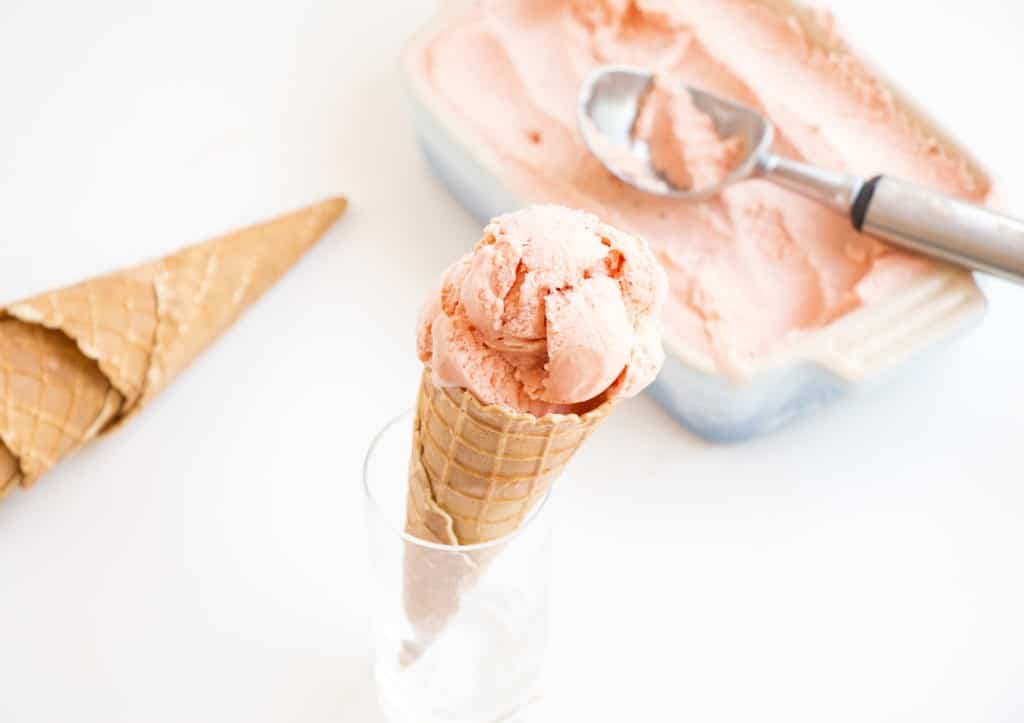 Watermelon and coconut remind me of summer. With both of them in ice cream, I'll be transported to a tropical paradise.
29. Sweet Corn Ice Cream
An ice cream made from sweet corn? Well, that's what great with ice cream–you can explore different flavors with it and this one won't fail.
30. Mango Lassi Frozen Yogurt
Mango is sweet enough on its own, but with a bit of honey added in, you have all the healthy sweetness you're looking for in an ice cream recipe. Make this easy recipe with only five ingredients.
31. Butter Pecan Coconut Milk Ice Cream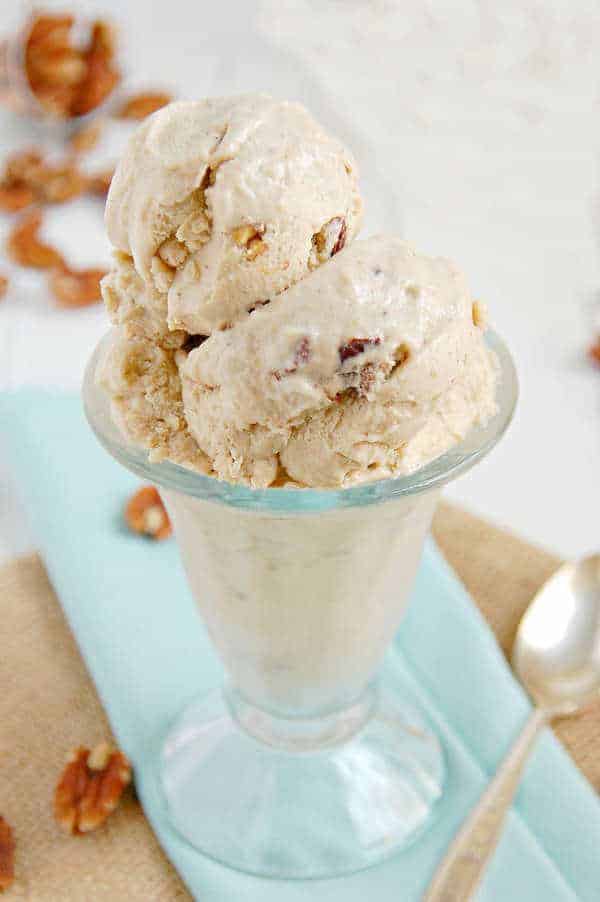 Luscious and creamy sounds unhealthy, but with this ice cream recipe, it's a good kind of sinful. Using coconut milk, and three other ingredients, you have a healthier ice cream in a jiffy.
32. Homemade Strawberry Ice Cream
Using homegrown fresh strawberries makes a lot of difference to your healthy ice cream recipe. Store-bought strawberries that aren't organically grown are notorious for being part of the so-called Dirty Dozen, did you know?
33. Strawberry Banana Ice Cream
Banana and strawberries in one ice cream recipe sure is a hit! With fresh fruit in your ice cream, it doesn't get any healthier than that.
Want to try dairy free ice cream recipes? Watch this video to get the recipes:
There you go, healthy foodies! Healthy homemade ice cream recipes to please your taste buds without the extra calories, fat, and sugar. Treat yourself to these frozen delights anytime you want!
Did you enjoy our list of homemade ice cream recipe? Let us know in the comments section below what you thought of these ice cream recipes. 
Up Next: 14 Christmas Dessert Recipes Every Holiday Celebration Needs
Don't forget to keep in touch, foodies!
Also, make sure to follow us on Facebook, Instagram, Pinterest, and Twitter!
Editor's Note – This post was originally published in October 2014 and has been updated for quality and relevancy.