Have you ever wondered how the best bakers in town are able to finish all their delicious goodies in no time? These secret baking ingredients will surely turn you into a top chef in a matter of minutes.Join me as we explore these amazing baking hacks.
Check out these Awesome Baking Ingredient Hacks
1. How to make baking powder.
Baking that cake and you just found out that you don't have any more baking powder? That's not a problem, if you have some baking soda, mix it with cream of tartar and you're all set. Check out the step here.
2. How to make brown sugar.
Did you know you can make brown sugar on your own? You'll just need some white sugar and molasses, click here to check how.
3. How to make buttermilk.
You have two choices if you don't have buttermilk, either add lemon juice or vinegar to your regular milk and you'll be set. Check the measurements here.
4. How to make powdered sugar.
Now this is something you should always have but if you run out, don't panic. You can simply use white sugar and cornstarch like in the image above and get more information here. Or you can also follow the video instruction here from America's Test Kitchen.
5. How to make baking chocolate.
You may be in big trouble if you run out of this while baking chocolate cake, but don't fret, you can use cocoa or semi-sweet chocolate and add some sugar and you're good to go. Check out the recipe here. One thing you have to consider though is that it may change how your final product will be. You can read on more about it from Serious Eats.
6. How to make pumpkin pie spice.
In case you can't rush to the store to get the spice you need, check your kitchen instead if you have these five spices and just make your own pumpkin pie spice. Check it out here.
7. How to make sweetened condensed milk.
If you have about two hours to make condensed milk then you can try this recipe by using whole milk and sugar, it's not as complicated as it sounds. But if you don't you can try this quicker method by using powdered milk instead.
8. How to make almond flour.
Stop spending a lot for almond flour. Make almond flour with slivered almonds and start blending. See how you can make it here.
If you would want to know how to make almond meal, you can follow the steps here by using regular almonds.
9. How to make cornmeal.
Did you know all you need is a really good blender to make cornmeal? Get all the steps that you need here.
10. How to make peanut butter chips.
If you're looking for a peanut butter chip recipe that melts in your mouth, you don't have to look any further. You can make it with four ingredients and by following this easy recipe.
11. How to make cake flour.
Do you run out of cake flour when you need it? Here's how you can make cake flour from all-purpose flour and some corn starch. Get the instructions here.
12. How to make corn syrup.
You need corn syrup for a lot of things, if you run out and have sugar, water, a little cream of tartar and salt, you can still make it. Follow the how here.
13. How to substitute egg.
Baking can surely be challenging without egg, but if you're a vegan you should know this great vegan egg substitute. Find out what it is here.
14. How to make self rising flour.
There are certain recipes that call for self-rising flour, but you won't end up using the whole bag. Don't worry about buying it again because you can make your own here.
15. How to make colored sugar.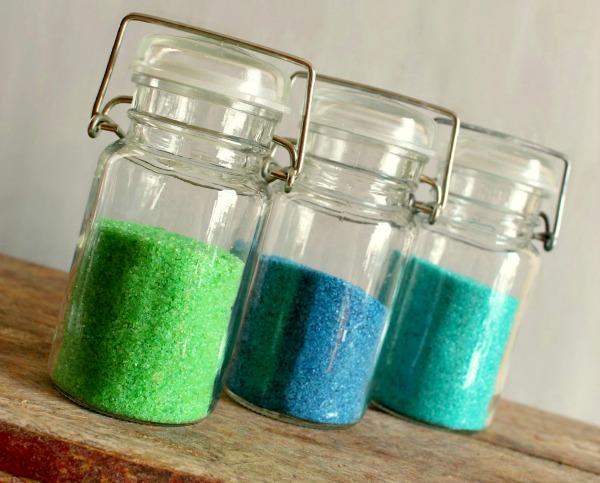 It's fun to decorate with colored sugar but why waste money when you can easily make them in different color. Check out how you can by following the instructions here.
That's all folks. Did you enjoy our list of Baking Ingredient Hacks You Need to Know? Let us know in the comments section below. 
We want to share our love of cooking with the you! We need your help in creating a community of foodies where you can come and share your recipes and expect the best homemade food prepared by our team of expert chefs and food connoisseurs.
Do you want to write for Homemade Recipes? Shoot us an e mail and make sure to stay in touch on Facebook, Twitter, and Pinterest!
Do you have Instagram? Don't forget to @HomemadeRecipesOfficial.
Click here to Like Us on Facebook.
Click here to Follow Homemade Recipes on Pinterest
Did you find these baking ingredient hacks useful? Share your comments with us in the comment section.