These toaster hacks will save you a lot of time and put your toaster to good use. If you thought toasters are only for making toast, think again!
Genius Toaster Hacks for Instant Good Food!
People think their toasters are just for toasting bread. Although they're certainly sold to us that way, toasters can be used for making many other kinds of foods! These toaster hacks will show you how you can have breakfast, snacks, and even desserts without needing any other kitchen equipment. Those lazy days won't be a problem anymore with these toaster hacks!
1. Roasting
Whether you're in the mood for roasted vegetables or roasted meat, these toaster hacks got your back. You can have a full roasted meal just by using your toaster. And that's just with one hack! Wait until you read more.
Toas-Tite Sandwich Grill - Handheld Pie Iron, Sandwich Maker, Hand Toaster, Panini and Sandwich Press for Hand Made Hot Sandwiches and Pies - Perfect for Stovetop, Grill and Campfire
Universal, all-in-one handheld cooking device; if you can think it, you can make it with the Toas-Tite pie iron; effortlessly...
Replica of the 1949 original, the Toas-Tite comes in fun retro-inspired packaging that includes a reprint of the instructions...
Works on gas, electric and glass-top stoves, in the fireplace, fire pit, BBQ grill and campfires; take your Toas-Tite pie...
Roasted Salmon
Have some roasted salmon for dinner tonight! It's a simple recipe with a simple sauce and takes about 10 minutes to make. Make the sauce by mixing soy sauce, sugar, sake, miso, and brown sugar. Put on an aluminum foil and broil.
Roasted Asparagus
Want some veggies with your salmon? No problem! You can make this roasted asparagus recipe by just broiling a batch seasoned with olive oil, salt, and pepper.
2. Toasting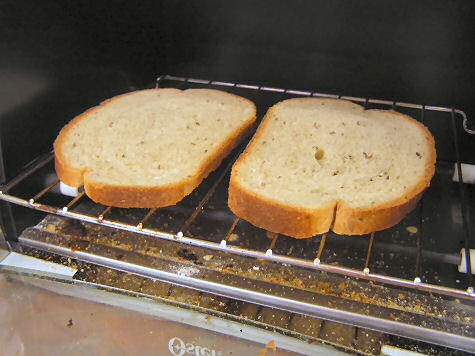 We also have toaster hacks to satisfy your healthy snacking needs! Regular toasted bread isn't the only thing your toaster is capable of churning out. You can make a range of snacks and different types of bread with your toaster!
Veggie Chips
Very thinly slice vegetables can become instant veggie chips with just the help of your toaster. For a little flavor and more nutrition, dip your veggie slices in olive oil before adding some thyme, salt, pepper, and putting it in the toaster.
Toasted Mixed Nuts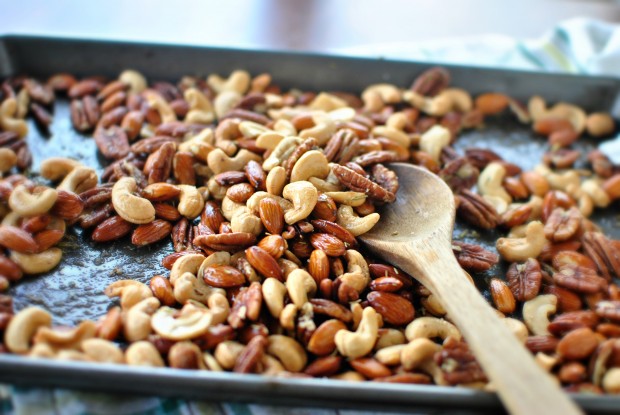 Toasted nuts are a quick and easy snack you can serve your guests anytime. You can also pop a batch in your toaster if you just want something to munch on an idle day. Cayenne pepper, salt, rosemary, and olive oil are drizzled all over these almonds, pecans, and cashews. Sit back and let your toaster do its magic.
Crock Pot Cooking Tips You Must Know | Homemade Recipes https://t.co/PahlgeYT82 pic.twitter.com/S62TAYkHxv

— Homemade Recipes (@BestHomeRecipes) April 18, 2017
3. Broiling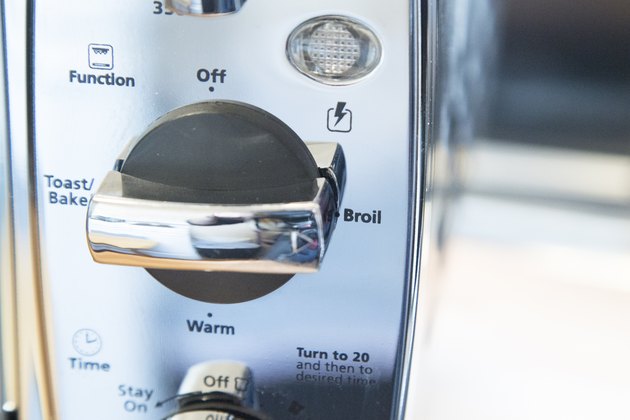 Some oven toasters come with pre-programmed cooking functions like broiling. You're in luck if your toaster has that functionality. But don't worry if you don't have those pre-programmed functions, your regular countertop toaster can still do the broiling.
Broiled Grapefruit
Why not delight yourself with some broiled grapefruit for dessert tonight? Make a mixture of granulated sugar and brown sugar, and spread it on top of the halved grapefruit. Broil in your toaster and garnish with mint.
Broiled Steak
Is fruit a little too light? You can broil the steak in your toaster as well. The key is to salt and marinate the meat for 45 minutes (at least). This will ensure the meat has absorbed the seasoning. Preheat the toaster for about 10 minutes, then prepare the broiling pan and foil. Next, broil the steak for 7-10 minutes or when the desired doneness is achieved.
TIP: Use leaner cuts to avoid oil spatter in your toaster. Brush margarine to the meat sparingly to avoid a grease fire.
4. Defrosting
Some mornings are slow, while others are filled with panic for being late. For crazy, bustling mornings, frozen breakfast food is our friend. You can use your toaster to defrost a wide range of ingredients, from waffles to veggies!
Frozen Waffles
Toaster hacks can help you have your good tasty waffles in less than 15 minutes. Mix your sugar, cinnamon, and melted butter in a bowl. Once smooth, you can dip your waffles in it and top them with some fruit!
Vegetable Snacks
Defrost your frozen vegetables with these toaster hacks. Your toaster has just the right kind and amount of heat to turn your veggies into edible goodness. Try this recipe once you've defrosted your veggies
5. Grilling
Grilling is usually an event done outdoors. It brings the family together and everyone has a wonderful time. But you can have all the grilled goodness you want with just your toaster! Even your entire family can help out in doing these toaster hacks.
Grilled Cheese
If you simply don't have the energy to use your stove and make a grilled cheese sandwich in a pan, then these toaster hacks are your friend. You can make a grilled cheese sandwich in your toaster by simply putting your cheese of choice on a slice of bread and popping it in the toaster. Make sure that the layer of cheese is as flat as possible for even melting and spreading.
Croque Monsieur
Who knew it was possible to be this fancy with just simple toaster hacks? Your spread for this recipe consists of butter, milk, cheese, and a little bit of pepper. Spread this mixture on slices of bread and top with ham and another layer of cheese. Add another layer of melted cheese on top before you serve.
6. Baking
If you don't have space or the money for an oven, don't fret! There are toaster hacks to help you bake just by using your toaster. Your toaster can give you baked goods from breakfast to desserts.
Cookies
We often make too much cookie dough and leave them frozen in the fridge. Take some of that frozen cookie dough out, and make small batches of cookies with your toaster. Simply place two or three of them at a time on a baking sheet.
Baked Eggs
You can even make baked eggs! You just need some seasoning and a ramekin. Butter the ramekin and put a small portion of your preferred cheese. Crack the egg on top, add a pinch of salt, and bake.
Bonus Toaster Hack!
You can use your toaster to warm your plate before serving your dish! It makes all the difference.
Watch this video from Gemma Stafford for more recipes you can make with these toaster hacks:
I guess it's settled: your toaster is an essential kitchenware. Just look at the things you could do with it with these toaster hacks! You'll never have to worry about what to make for the family ever again. No matter what you find in your kitchen, you can make good food with just a little bit of resourcefulness and these toaster hacks. Try one of these hacks today!
Want more cooking hacks? Try these 11 Easy Cooking Tips To Make You A Pro! Which of these toaster hacks are you trying out first? Let us know in the comments section!
Don't forget to keep in touch, foodies!

Also, make sure to follow us on Facebook, Instagram, Pinterest, and Twitter!