Make the best out of peanut butter. From breakfast to dinner and appetizers to desserts, these peanut butter recipes got you covered.
15 Easy Homemade Peanut Butter Recipes
Typically, peanut butter is used in a sandwich to compliment jelly or as a dip for apple slices, but has it ever occurred to you that maybe peanut butter goes great on much more? If you're feeling adventurous, we've got 15 easy peanut butter recipes that include French fries, cheeseburgers, popsicles, donuts and more. Whether you like it sweet or salty or smooth or crunchy, you're sure to find a recipe to call your name.
1. No Bake Peanut Butter Coconut Bites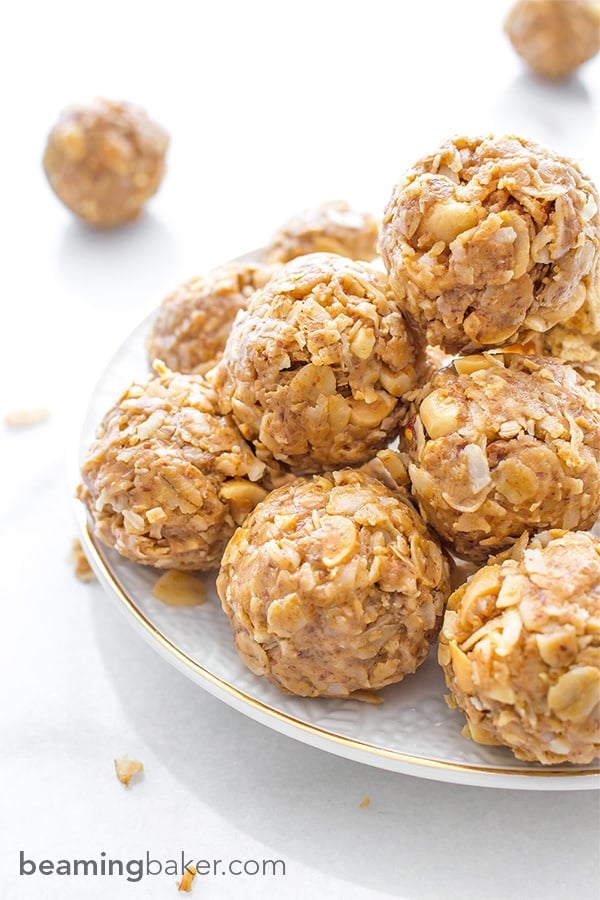 Vegan bites with shredded coconut, flax seed, chopped peanuts, gluten-free rolled oats, natural peanut butter and pure maple syrup. Try it here.
2. 

Peanut Butter Crusted Sweet Potato Fries
Who knew that peanut butter could go so well with sweet potatoes? Very easy recipe with a few simple ingredients. Recipe.
3. 

Chunky Monkey Popsicles
Chocolate-coated peanut butter popsicles with banana chunks and chopped peanuts. Get the recipe here.
4. Peanut Butter Bourbon Bacon Jam Pimento Cheese Potato Chip Sliders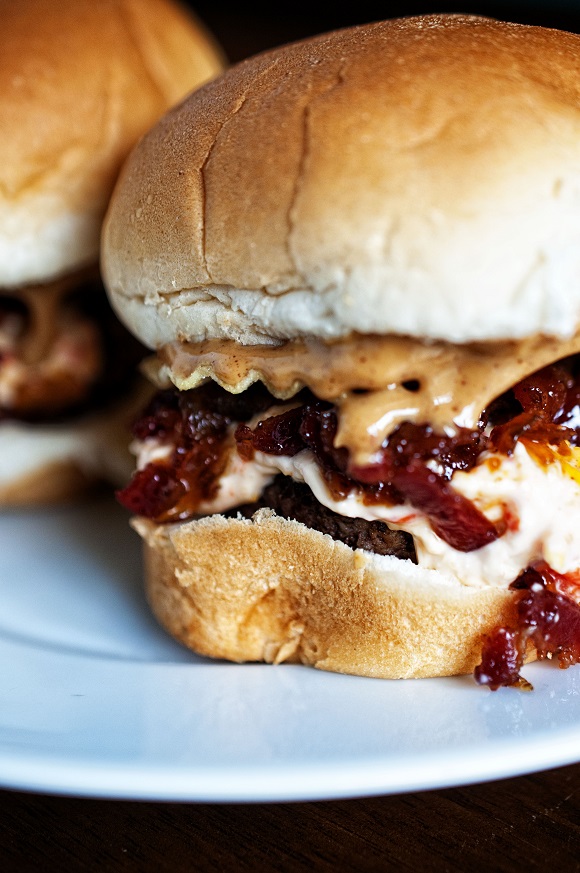 Trust me when I say that peanut butter (and jelly) perfectly compliments the meat in a burger. A must-try recipe! Check it out here.
5. Peanut Butter Glazed Chocolate Donuts
Over-the-top chocolate donuts with an ultra creamy peanut butter glaze. Here's the recipe.
6. Peanut Butter Chocolate Chip Cookie Dough Egg Rolls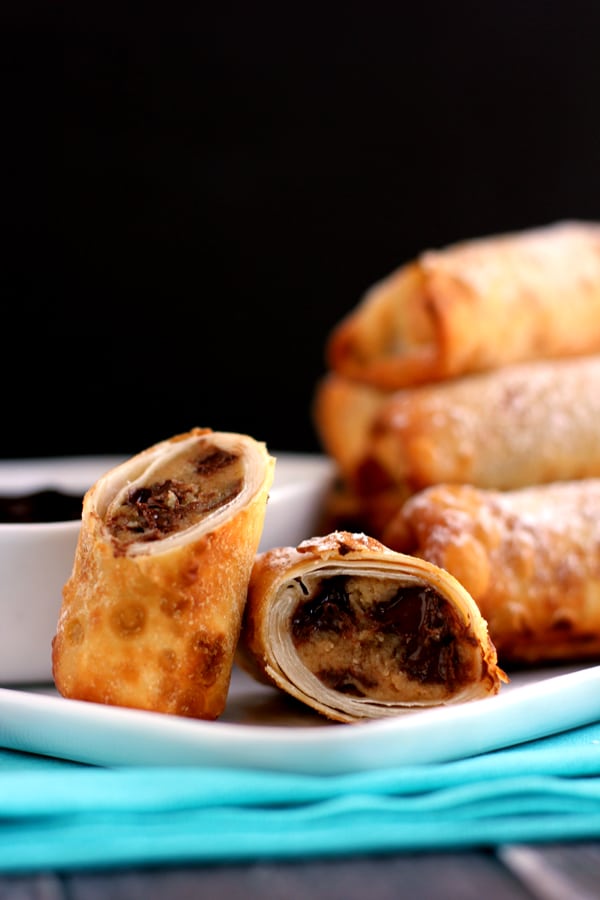 Pair these egg rolls with chocolate ganache dipping sauce and you can call it a day. Find the recipe here.
7. Skinny Peanut Butter Dip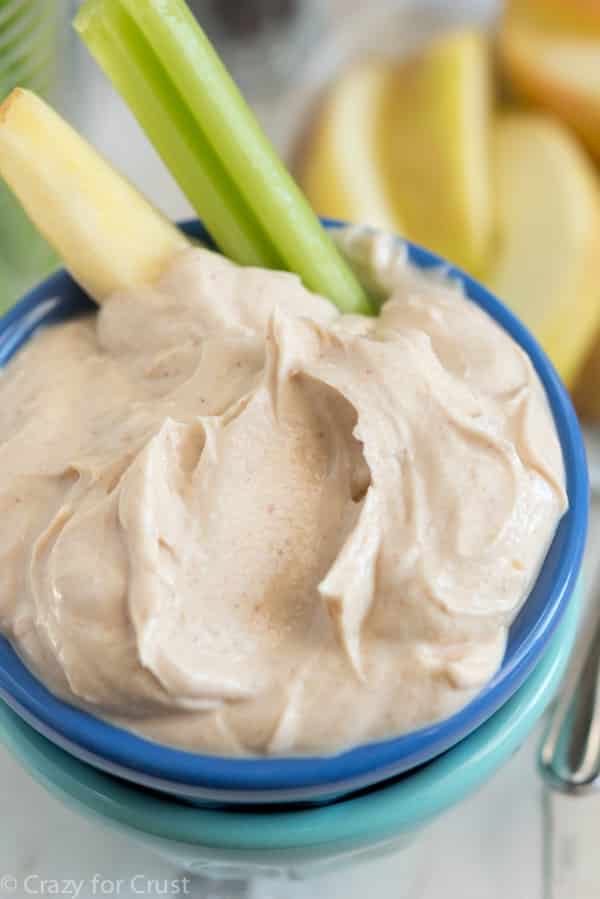 Just 3 simple ingredients and you're free to dig into this peanut butter dip. Learn how to make it here.
8. Crazy Good Peanut Noodles
These peanut noodles are gluten-free, grain-free, and paleo. And only 15 minutes to toss together? Awesome. Full recipe.
9. Protein-packed Strawberry Peanut Butter Smoothie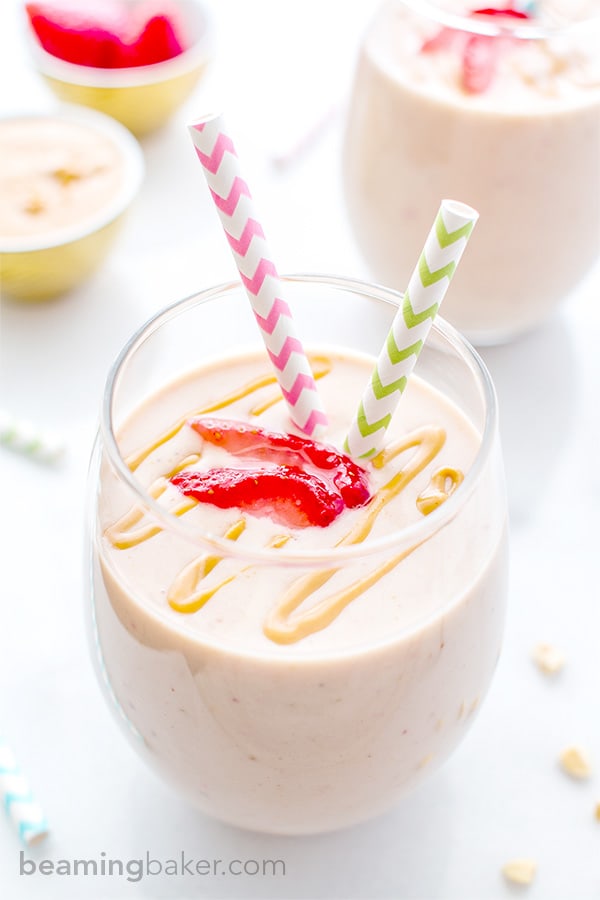 A healthy and yummy smoothie to give you the energy you need throughout the day. Grab the recipe here.
10. Banana Peanut Butter and Honey Roll-Ups
Perfect after-school snacks that your kids will love. Try them here.
11. Thai Pineapple Peanut Chicken Satay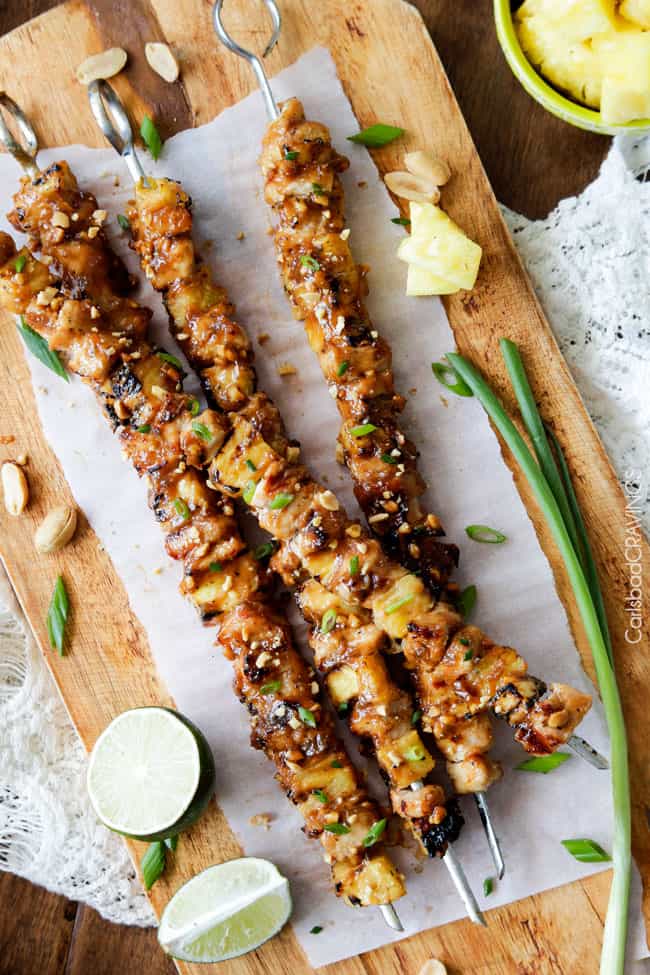 Plan your next cookout with this awesome Thai recipe. Juicy chicken with an oh so flavorful sauce skewered and grilled to perfection. Here's the recipe.
12. No Bake Peanut Butter Bars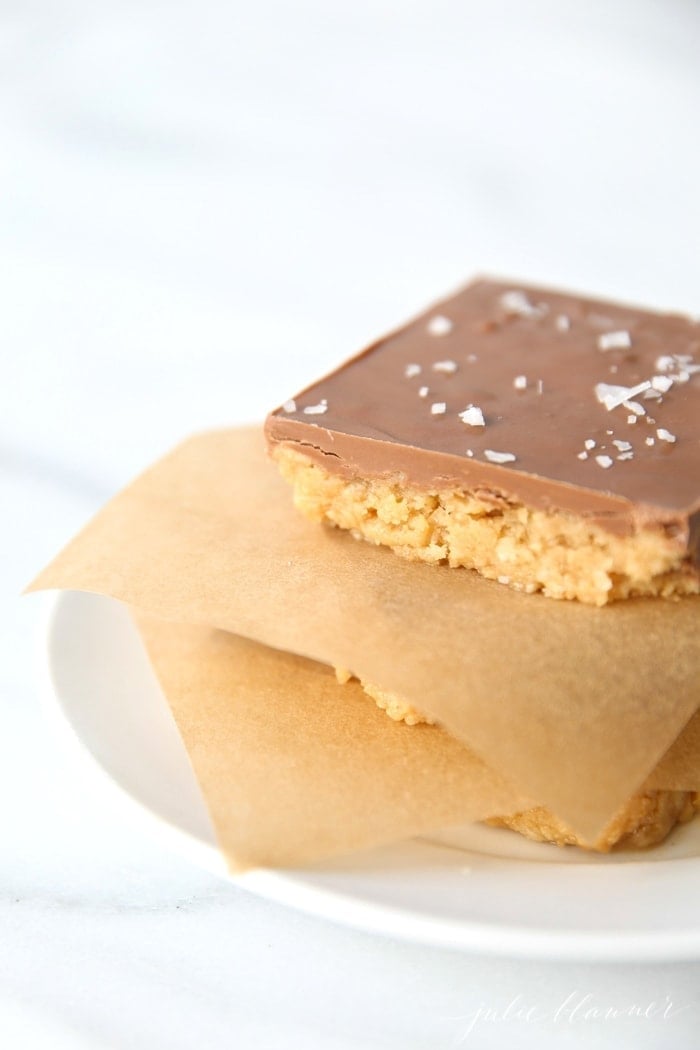 Peanut bars with the perfect blend of sweet and salty. Easy to put together with no baking skills required. Get the recipe here.
13. Baked Banana Peanut Butter Oatmeal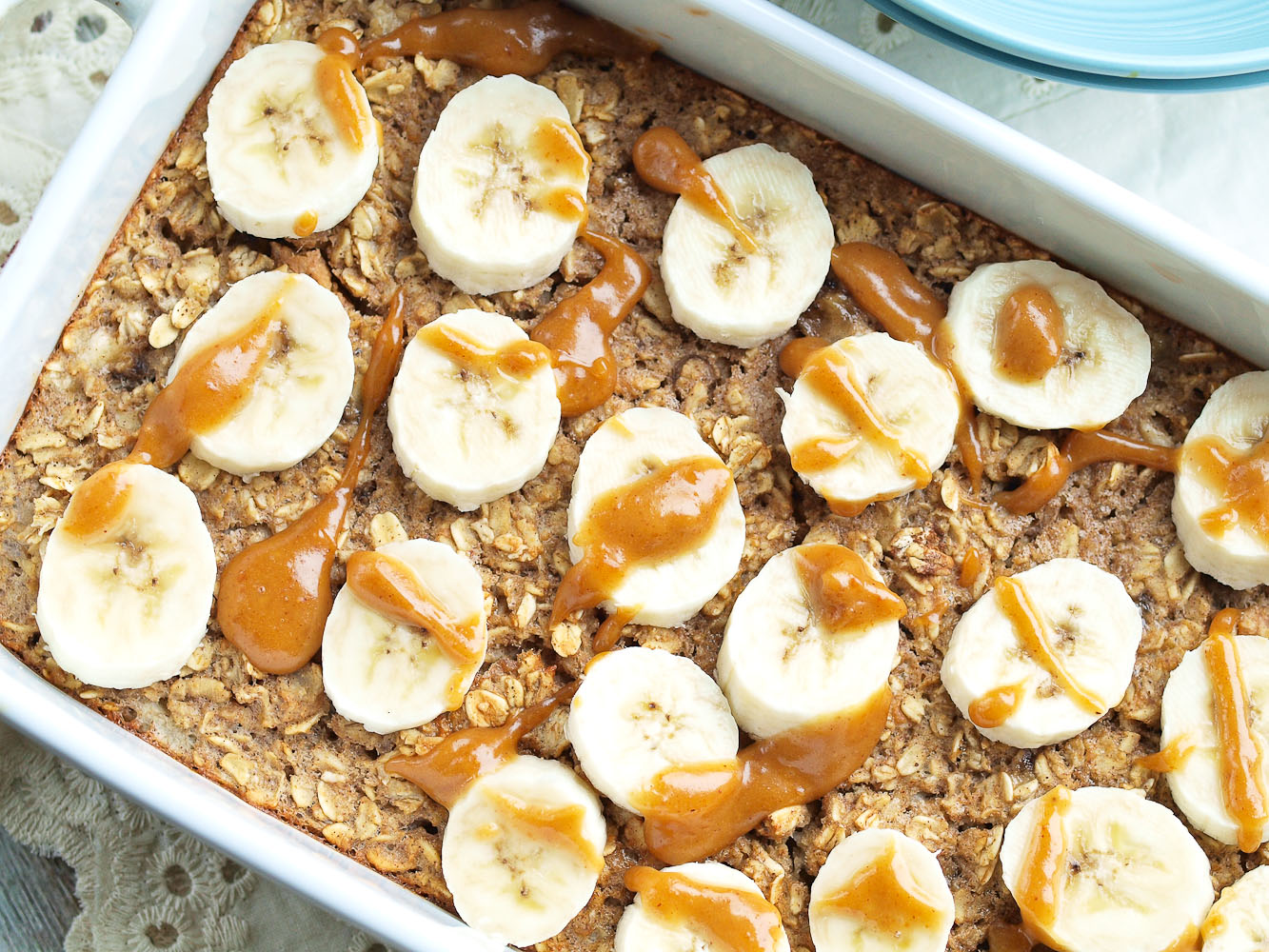 Nothing is better than a serving of this baked banana peanut butter oatmeal. Enjoy it while it's warm. Recipe.
14. Slow Cooker Peanut Butter Chicken
Five minutes of prep time and then let your slow cooker do the job. Click here for the recipe.
15. Peanut Butter Stuffed Dates with Chocolate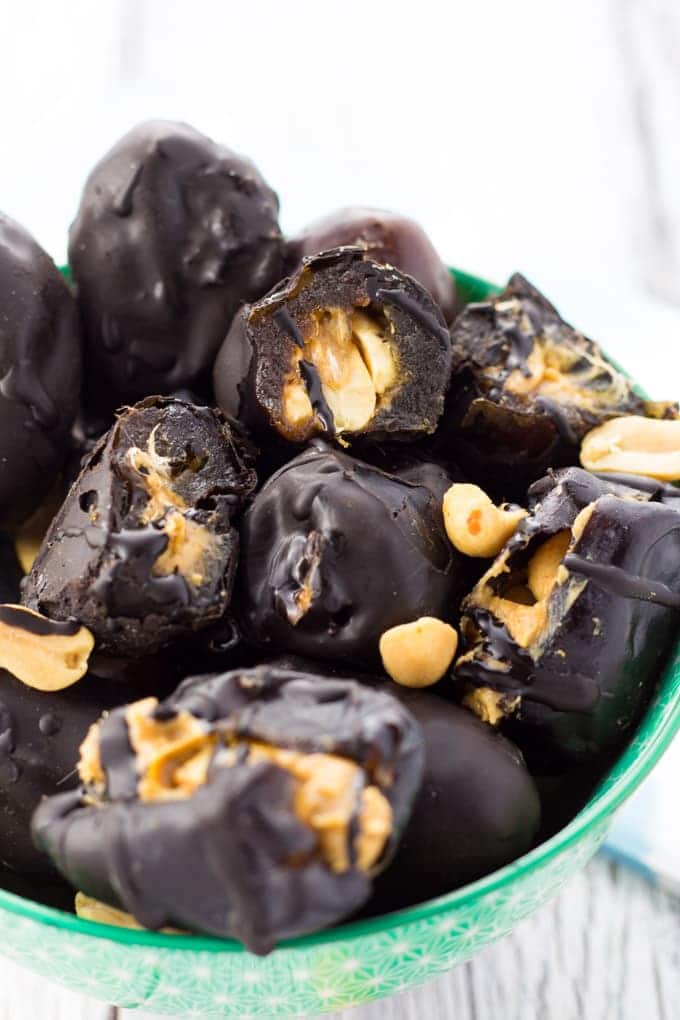 Vegan food is NOT boring! Here's the proof. Read the recipe here.
What do you think of these peanut butter recipes? Which recipe are you planning to try? Share your experience with us in the comment section below.
Related Posts: 
Don't forget to keep in touch, foodies!
Sign up for our newsletter here!
Also, make sure to follow us on social media: