Kick off the drinking festivities with these Oktoberfest recipes! Even if you are not going to the actual festival, you can still celebrate Oktoberfest by making these delicious dishes at home.
Oktoberfest Recipes You Must Never Miss Trying
Oktoberfest started out as a royal wedding celebration; but now, it has transformed into what most would say is a crazy month-long party. Various Oktoberfest events spring up across the country at the end of September—complete with amazing food, nonstop music, authentic costumes, and of course, an extraordinary amount of beer. So you can jive with the spirit of this exciting German festivity, we've compiled more than a dozen Oktoberfest recipes for you to try at home!
1. Crock Pot Brats in Beer
It's not Oktoberfest without bratwurst! One way to deliciously prepare bratwurst is to cook it in beer or ale, just like what the Magic Skillet did in this recipe.
2. Beer Braised Cabbage with Bacon and Apples
If you've never had a dish with beer, cabbage, apples, and bacon in it, then you must try this recipe! You'll enjoy the burst of flavors coming from the unique combination of ingredients. Pair the braise with crusty bread, as suggested by The Wanderlust Kitchen.
3. Rote Grütze
Rote grütze is the perfect dessert to finish off an Oktoberfest meal! You simply can't say no to a helping of rote grütze with vanilla custard sauce, whatever the occasion may be. Thanks to Ashley from StellarAsh, you can make this fruity, decadent treat at home.
4. Deep Fried Sauerkraut Balls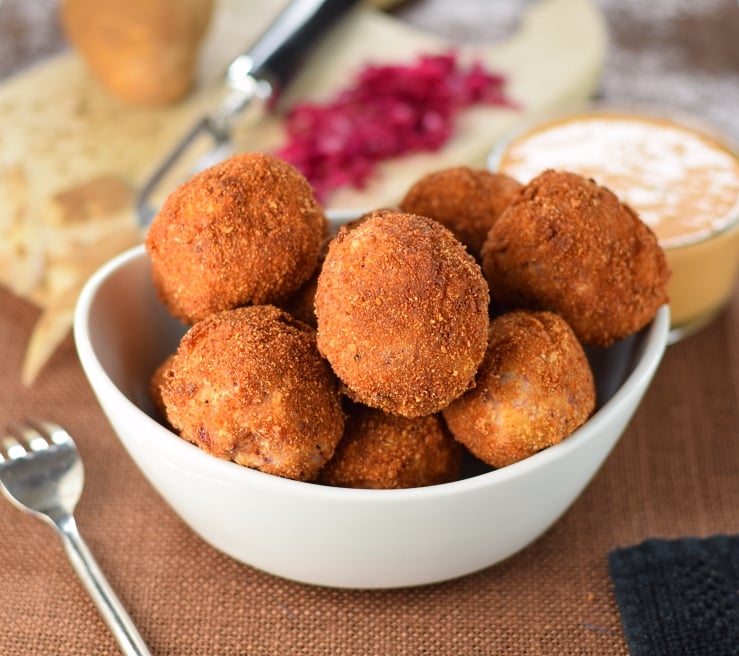 This Fox Valley Foodie creation is basically mashed potatoes and sauerkraut rolled together into bite-sized balls then deep fried to perfection. It's the perfect appetizer to serve a big crowd!
5. Bratwurst Sandwich with Beer Braised Onions and Beer Cheese Sauce
Raymond's Food shows us another way to deliciously prepare bratwurst! Since beer goes really well with bratwurst, it's not a surprise this sandwich recipe requires two cups of it—and the effect is honestly exquisite.
A comfort food, make-ahead breakfast, and dessert in one!
Get the recipe here: https://t.co/f3maccoE49 #BakingRecipes pic.twitter.com/bDCL0dpZVi

— Homemade Recipes (@BestHomeRecipes) July 19, 2017
6. German Chocolate Brownies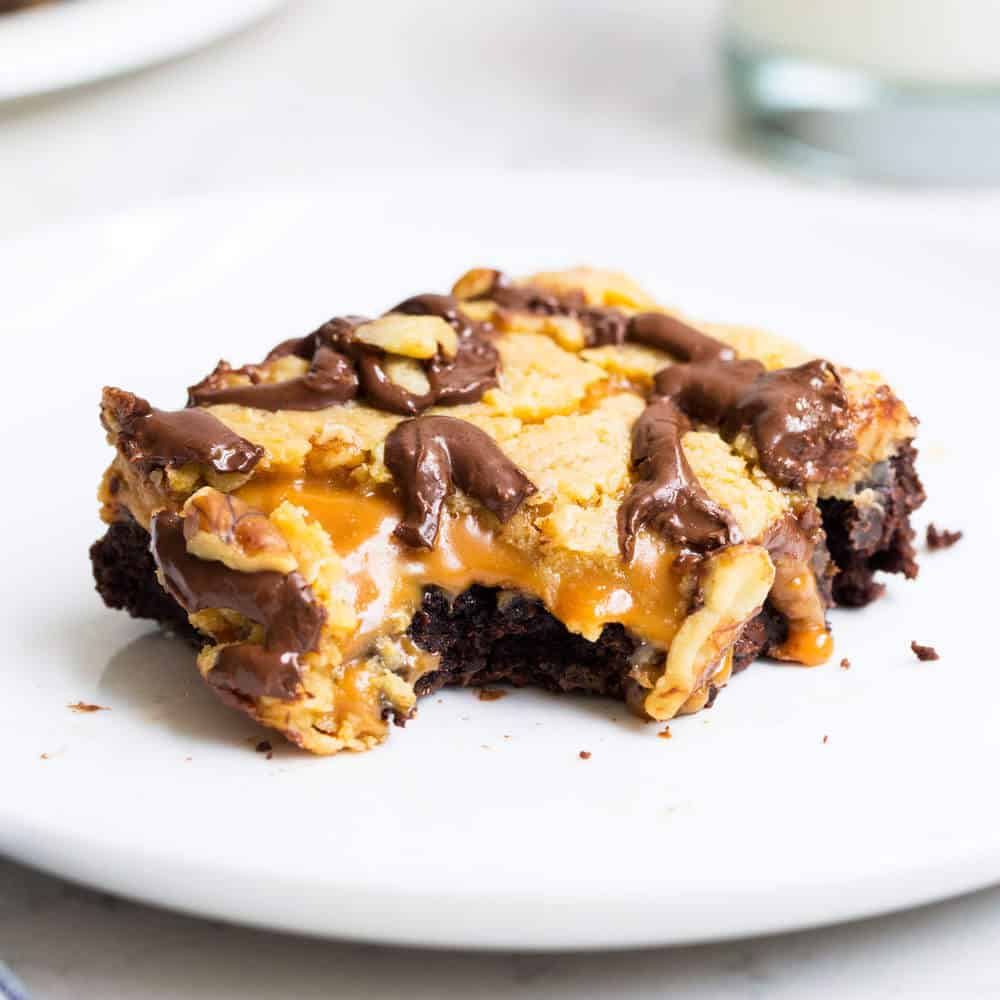 Make another Oktoberfest dessert with this I Heart Naptime German chocolate brownies recipe. These decadent treats are so delicious you will want to stock them in your fridge even after the festivities!
7. Beer Mac 'n' Cheese
This mac and cheese by Wanderlust in the City is simple but has an interesting kick of flavor thanks to German beer. You can definitely make this on your own, easy peasy. It goes really well with (surprise, surprise) bratwurst and schnitzel.
8. Octoberfest Potato Skins
These Octoberfest potato skins by The Cozy Apron are the comfort food you need during the fall season. They're pretty versatile—you can serve them with icy cold beer or even a bowl of hearty soup.
9. German Braised Red Cabbage
This braised sweet and sour red cabbage by The Wanderlust Kitchen is something you want to add to your bratwurst sandwich. The sweet and sour flavor of the cabbage can definitely bring the savory bratwurst up a notch.
10. Easy Black Forest Cake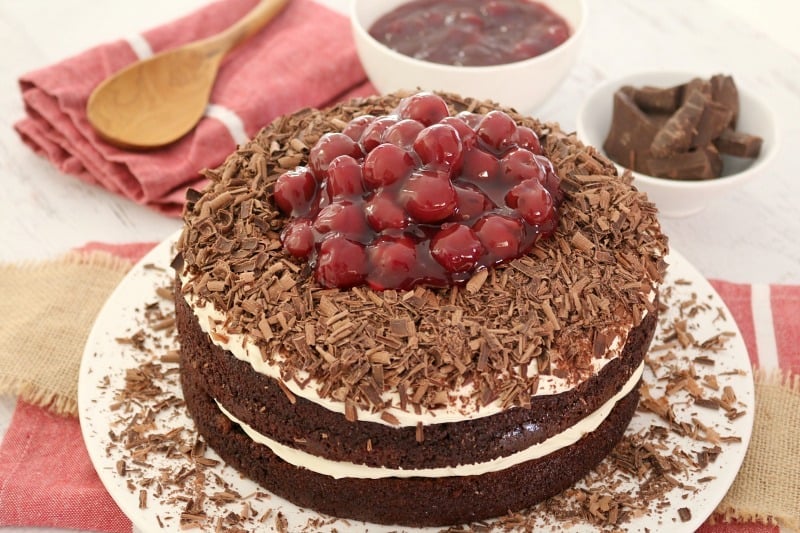 Without a doubt, this black forest cake is the prettiest one on this list. Bake Play Smile's version of the classic treat, though simpler, is very delicious. It is guaranteed this beautiful dessert will not survive long when served at the dinner table.
11. Potato Pancakes
If you're not making these potato pancakes by The Crumby Kitchen for Oktoberfest, make it a point to make them for Christmas or Thanksgiving. They are so good they just have to be shared with a crowd.
12. Hunter Schnitzel
Follow this Where Is My Spoon schnitzel recipe to whip up an easy dinner on a busy, Oktoberfest night. Serve this with a side of braised sweet and sour cabbage and you're good to go!
13. German Soft Pretzel Sticks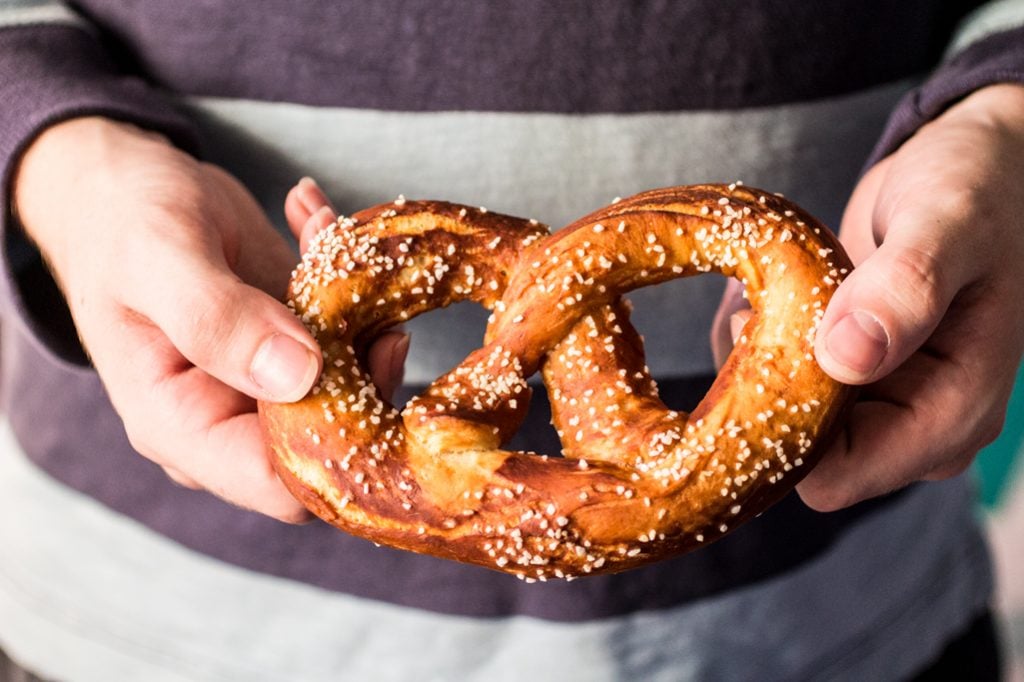 No German festival is complete without the presence of delicious soft pretzels. You can easily make these in the comfort of your home thanks to this recipe by Olivia's Cuisine. Of course, the pretzels go nicely with beer but you can always eat them with just mustard or butter and a cup of coffee.
Watch this video from Community Table for more Oktoberfest recipes:
Of course, the Oktoberfest recipes shown above are not exclusive for the popular German festivities alone. You can pretty much enjoy making them anytime of the year. Try one recipe and see if your family and friends will like it. We hope you enjoyed reading this post about Oktoberfest recipes!
What do you think of these Oktoberfest recipes? Which recipe are you planning to try? Share your experience with us in the comments section below.
Up Next: 10 Bratwurst Recipes To Start Oktoberfest Off Right
Other resources: Advantages of Using Copper Pans
Don't forget to keep in touch, foodies!
Also, make sure to follow us on Facebook, Instagram, Pinterest, and Twitter!
Editor's Note – This post was originally published in October 2016 and has been updated for quality and relevancy.