Every morning deserves a breakfast that will keep you satisfied through your day. All of these indulgent French toast recipes fit the bill.
12 Unique Homemade French Toast Recipes
As the majority of you know, breakfast is the most important meal of the day. It's what starts off your day, so why settle for a mediocre breakfast? Fuel yourself with any one of these mouth-watering French toast recipes, with ingredients such as blueberries, peaches & cream, chocolate, pumpkin and more.
1. Strawberry Cheesecake Stuffed French Toast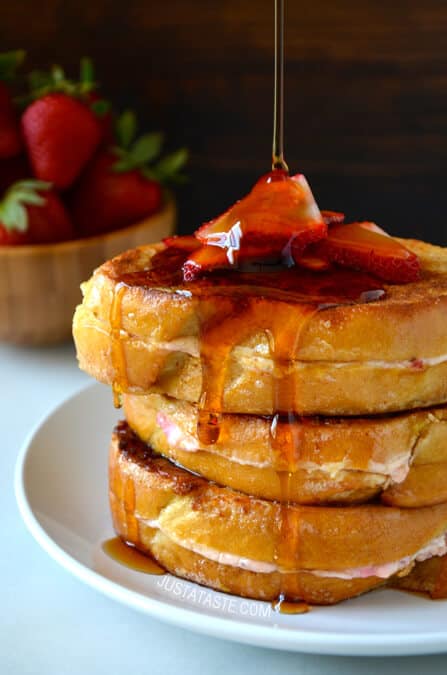 Enjoy a slice of cheesecake and French toast in one delectable recipe. Get it here.
2. Hot Chocolate French Toast
This chocolate french toast is great for breakfast but also sweet enough to make one heck of a dessert. Grab the recipe here.
3. Pumpkin Caramel Pecan Baked French Toast
Pumpkin caramel pecan baked French toast drizzled with warm maple syrup. YUM. Click here for the recipe.
4. Blueberry French Toast Casserole
Comfort food, make-ahead breakfast and dessert — all in one scrumptious French toast recipe that can feed a crowd. Learn how you can make it here.
5. Baked French Toast Muffins
An on-the-go breakfast perfect for those busy mornings. Try it here.
6. Peaches and Cream Baked French Toast
Nothing beats the smell of a perfectly sweet breakfast treat like this one. Recipe.
7. Apple French Toast Casserole
Don't skip on the warm brown sugar and cinnamon sauce! Here's the recipe.
8. Banana Oat Baked French Toast
Spruce up an ordinary French toast with a healthy combination of banana and oats. Check it out here.
9. Raspberry Stuffed French Toast Roll Ups
These French toast roll ups stuffed with raspberry and cream cheese mixture are the right way to start every morning. Pair with a hot cup of coffee or tea. Recipe.
10. Peanut Butter Banana Stuffed French Toast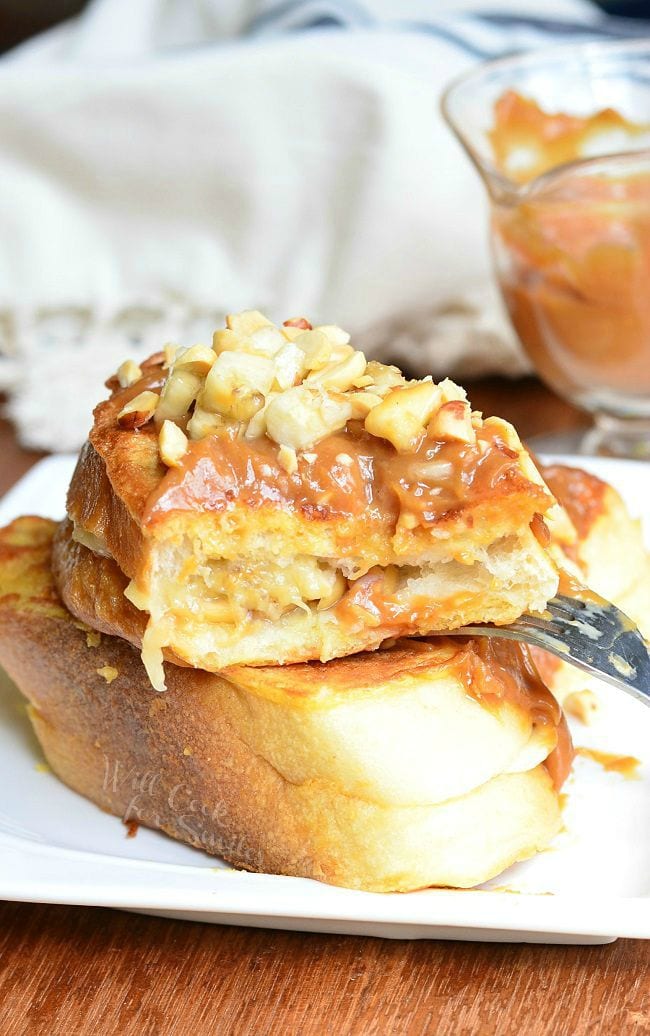 This peanut butter banana-stuffed French toast is what dreams are made of. Get the recipe here.
11. Cannoli French Toast Rollups
A unique French toast recipe that'll change up your morning routine. Try it here.
12. Pumpkin Churro French Toast Sticks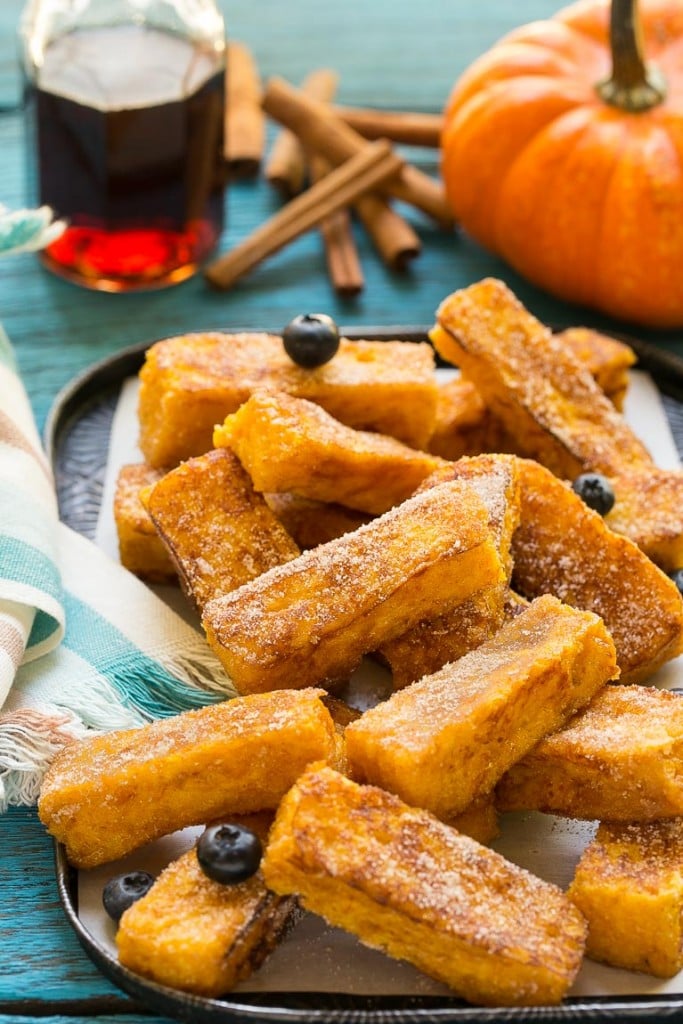 Pumpkin churro French toast sticks! You need to try these out! Click here for the recipe.
What do you think of these french toast recipes? Which recipe are you planning to try? Share your experience with us in the comment section below.
Related Posts: 
Don't forget to keep in touch, foodies!
Sign up for our newsletter here!
Also, make sure to follow us on social media: