The best french toast recipes to put some more excitement into your breakfast. You'll never go back to the regular ol' thing again.
14 Best French Toast Recipes
Make Your Mornings Perfect With These Delicious French Toast Recipes
A great day always should start with an awesome morning and there's nothing better to make that happen than a delicious plate of French toast. Also known as eggy bread, French toast is a dish made of bread soaked in beaten eggs and then fried. Nowadays, French toast is a very popular breakfast treat around the world, with many different recipes to choose from.
Start your day off right with the 14 best french toast recipes that we've got to offer.
1. Skinny Crunchy Stuffed French Toast
An ultimate breakfast treat full of cream cheese and fresh strawberries, coated in crusty-crunchy cinnamon sugar goodness. Get the recipe here.
2. Churro French Toast
French toast and churros come together in this awesome breakfast delight. Recipe here.
3. Banana and Nutella Stuffed French Toast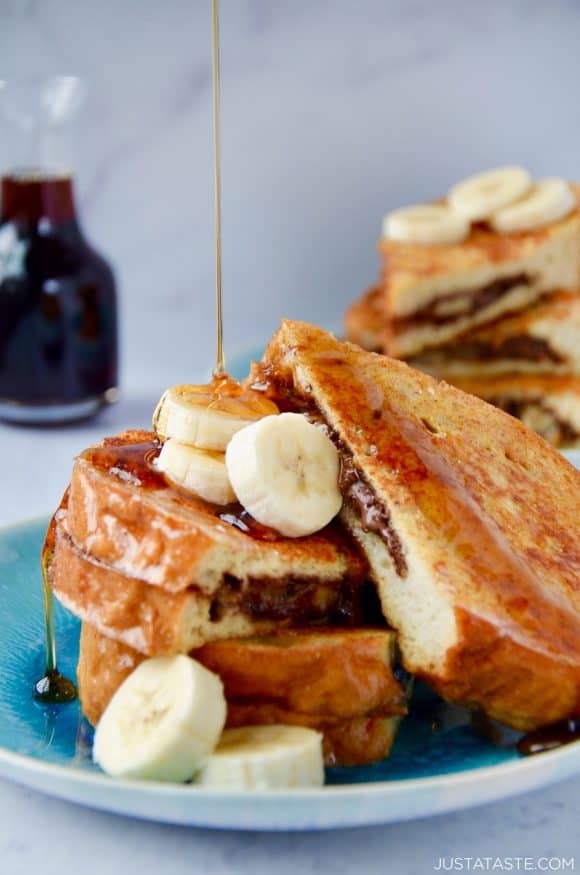 A French toast recipe that combines bananas and Nutella! Serve it warm with a drizzle of maple syrup and it's simply perfection! Recipe.
4. Cinnamon Sugar French Toast Sticks
A yummy grab-and-go breakfast meal for the kids! These handy sticks are bursting with cinnamon-sugar flavor. Recipe here.
5. Overnight Blueberry French Toast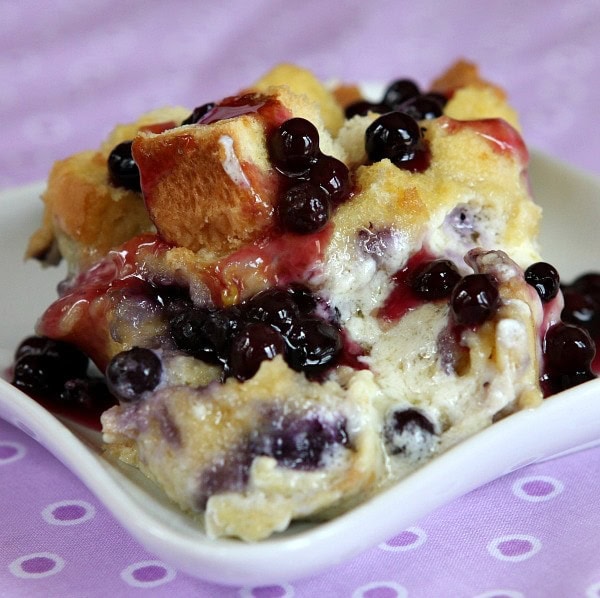 It takes just three incredible ingredients to create this delicious mess of french toast, challah bread, mascarpone cheese and blueberries! Check it out here.
6. Pumpkin Caramel Pecan Baked French Toast
This french toast recipe is a perfect fit for the fall season. Insanely good and a fantastic way to start the day! Grab the recipe here.
7. Red Velvet French Toast with Vanilla Bean Cheesecake Filling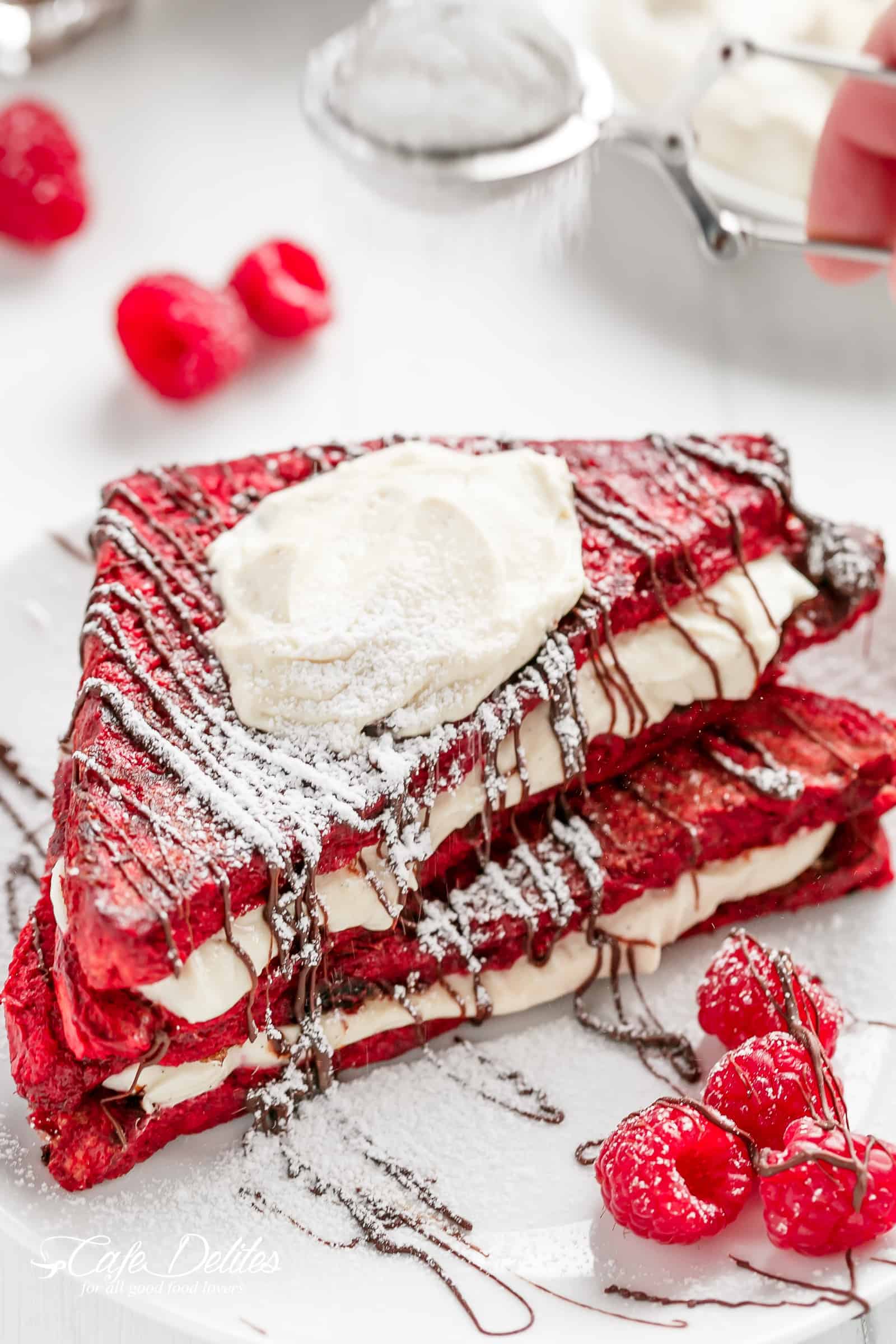 Surprise your Valentine's date with this lovely treat! Full recipe.
8. Apple Streusel French Toast Bake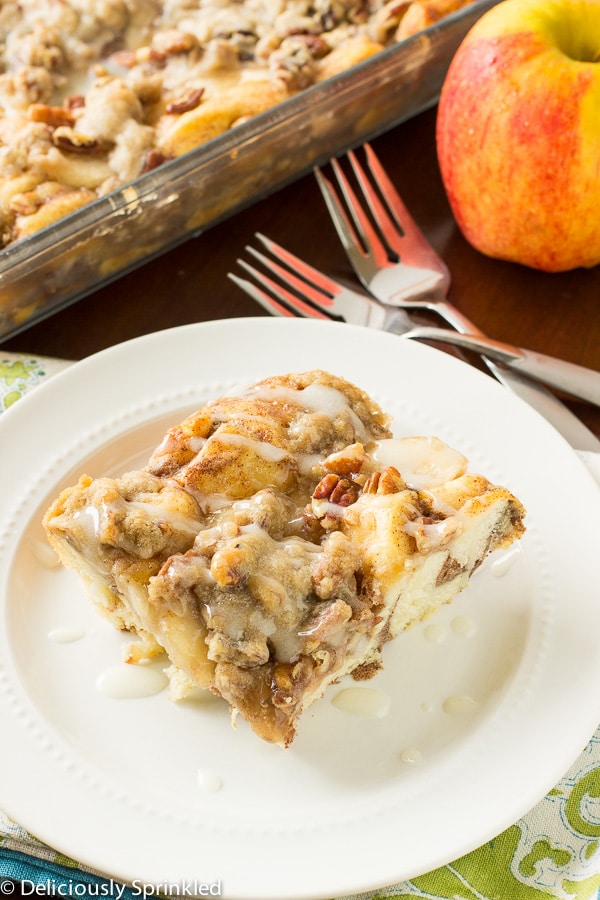 Enjoy this fusion of delicious apple cobbler and French toast. Get the recipe here.
9. Eggnog French Toast
This eggnog French toast will bring back that holiday spirit you've been missing. Check it out here.
10. Overnight Gingerbread French Toast Breakfast Bake
Make your busy life easier to manage with this amazing make-ahead breakfast meal. Recipe.
11. Healthier Pumpkin French Toast
Did you know that you can make your favorite French toast healthier just by using egg whites and a special bread? Try this pumpkin French toast. It's simple and worth a try! Recipe here.
12. Orange Creamsicle French Toast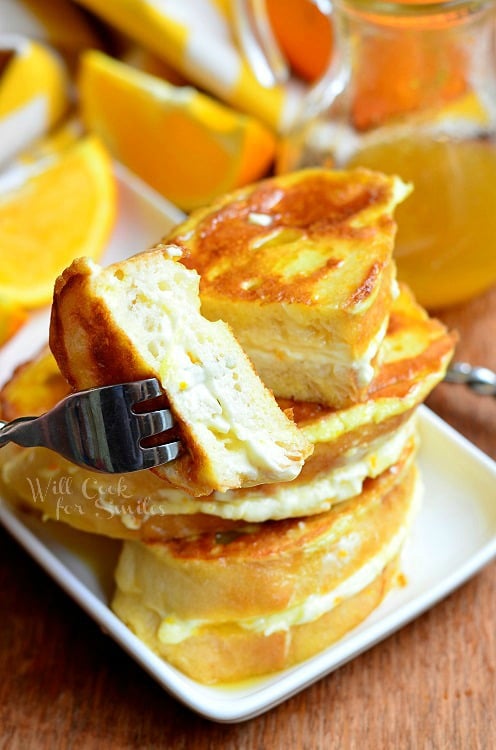 Imagine a French toast stuffed with orange kissed cream cheese and drizzled with warm orange maple syrup. Yum. Check it out here.
13. Pecan Crusted French Toast
Add pecans and blueberries to your French toast and I promise, you'll never go back! Grab the recipe here.
14. S'more Stuffed French Toast
Experience maximum gooeyness and extreme chocolate goodness with this French toast recipe made even better with a s'more filling. Recipe.
What do you think of these French toast recipes? Which recipe are you planning to try? Share your experience with us in the comment section below.
Related Posts: 
Don't forget to keep in touch, foodies!
Sign up for our newsletter here!
Also, make sure to follow us on social media too: