Thank you for purchasing our Homemade Christmas Recipes kindle book! It will help you make delicious and festive meals for the holidays!
As I'm sure you are aware, even the simplest recipes require a plethora of ingredients and resources to yield proper results. Since Christmas recipes are often only made once a year, I suspect many readers may be lacking the necessary equipment for some of my recommendations. So what I've done here is I've compiled a short list of affordable products on Amazon that I, for one, can't live without in my kitchen!
Nifty Items For Your Homemade Christmas Recipes!
To create delicious recipes and meals for the holiday season, there are few important items and ingredients you must have in your kitchen. During this time of the year, people opt to splurge on items to make it extra special for the whole family. But–I know at the back of your mind you still want to make it inexpensive! It's possible,actually! Amazon has your back! I made a list of few things you will need to make your Christmas dinner perfect!
1. Kicking Horse Ground Coffee
Whether you need some more grounds just to keep around the house or you need an extra special blend for coffee-based cocktails, Kicking Horse will more than do the trick; it will add the perfect kick to your morning!
2. Electric Pepper Co. Hot Sauce
For those who like to stick to the "milds" and "mediums" at the grocery store, I don't recommend this bunch. But if you like your taste buds tingling or, like me, tend to look for anything that says "ghost pepper" on it, Electric Pepper Co. Hot Sauce will never fail to make any hot dish a whole lot hotter and better.
3. Nielsen Massey Vanilla Extract
While the classic red and white McCormick label is something of a staple in most kitchens, the truth is there are much better, richer vanilla extracts out there, such as the Nielsen-Massey Madagascar Bourbon Pure Vanilla Extract.
4. Scrappy's Exotic Bitters
Bitters have, as of late, blown up on the market, a bit like craft beer has. For those unacquainted with the world of mixology, bitters make up the spice cabinet of any true bartender. There are classics like Angostura or Peyschaud's that will always get the job done, but this exotic set is what you need to really spice things up!
5. Martini Glasses
This glass is an item more geared for presentation than functionality. After all, a martini can be served in any glass. But there's something about long stem and rounded glass that gives one an air of elegance while sipping on a martini.
6. Mantova Flavored Oils
Olive oil, coconut oil, and vegetable oil all work well with most meals. However, if you want a totally original twist on any classic dish, try out Mantova's special flavored oils. This set includes garlic, basil, chili, and lemon.
7. Dutch Oven
Dutch ovens are extremely versatile, allowing you to prepare food in a variety of ways. They're perfect for the oven, the stove, or even over a campfire. They are made from cast iron and, if treated properly, will last a lifetime!
8. Organic Sucanat
This Sucanat is like rapadura, an alternative, organic sugar. The key difference between the two is that with Sucanat, the molasses is separated during the processing and then recombined in the final mix. I recommend trying both to see what will work best in your kitchen.
9. Collins Glasses
Continuing down the road of cocktails, if you're just getting started in the art of drink mixing, you'll need some Collins glasses. They are flashy, yet simple, not quite as elegant as a martini glass, yet more versatile. 
10. Crockpot
Everyone needs a crockpot. And despite what many believe, you don't need to break the bank on one either. Amazon offers this basic programmable slow cooker for about half of what you will find it for in a retail store.
11. Baking Pan
You've got to have a basic sheet pan for many of your baking needs. If your experience with them is anything like mine, you've probably got a number of them lying around kitchen charred and scratched from years of use. I found this baking pan on Amazon a few years ago and can attest that this one can handle a heavy workload without warping or sticking to anything you bake.
12. Grenadine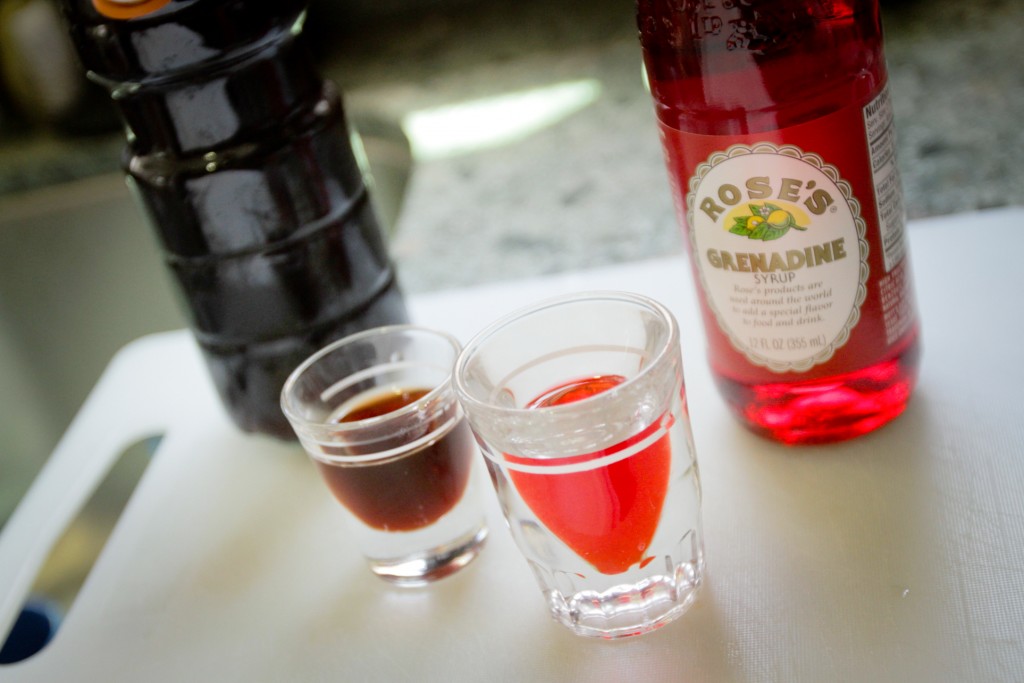 Just like maraschino cherries, people tend to have the wrong idea about what grenadine really is because the store bought version is nothing more than corn syrup and artificial flavoring. In fact, most people I talk to are convinced that grenadine is cherry flavored. It's actually pomegranate. Give Rose's spectacular grenadine a try and you'll learn very quickly that you've been missing out!
13. Rapadura Sugar
Sugar is used in almost all desserts. Most kitchens will be equipped already with standard white and brown sugar. But there is a whole world of sweets not covered by those two options. Rapadura sugar is extracted at much lower heats than usual, preventing the separation from molasses.
14. Springform Pan
This is a slightly less common, but still affordable and versatile baking pan. Most often used for cheesecakes, a springform pan is a must for any aspiring baker. They also can be used for quiches and other deeper, thicker pies.
15. Champagne Flutes
Much like the martini glasses and Collins glasses, champagne flutes are more about presentation than function. This set is cheap and has lasted me several years. Even if you're not the biggest wine drinker, it's nice to have a set of champagne flutes around for whenever there's a celebration.
16. Maraschino Cherries
When you think of maraschino cherries, I'm sure what comes to mind are the sugary, neon red balls of corn starch that can be bought at your average grocery store and are used in casual dive bars. If you're serious about mixing, don't settle for anything less than Luxardo maraschino cherries. Once you give these a try, you will never look back!
Super fun and yummy drinks, without the alcohol! 15 Non-Alcoholic #Holiday Drink Recipes For All To Enjoyhttps://t.co/xBK5F4R0MY pic.twitter.com/62L2pp5fQc

— Homemade Recipes (@BestHomeRecipes) December 20, 2016
17. Cocktail Shaker
If you're new to the mixology game, you'll need a few basics. Thankfully, Mixologist World provides this nice starter kit that includes a quality shaker, a jigger, and a number of simple recipes to get you started.
18. Cocktail Glasses
To give a simple breakdown, the martini glasses are for martinis, champagne flutes are for champagne, Collins glasses are for mixed drinks with ice (such as Margaritas on the rocks or Long Island Iced Teas), and cocktail glasses are for the heavier drinks like Manhattans or Old Fashioned.
Are you still looking for more great holiday recipes to cook on Christmas Eve? Watch this video from Entertaining With Beth:

Now that you got lots of ideas and resources to be equipped with essential items and ingredients for more great recipes this Christmas season, I hope you and your family will have a fantastic feast and wonderful moments to share with. I am glad to provide you all the things you maybe needing for the holiday season. Now, it's your turn to share the words to your family and friends. They need them, too!
What do you think of these products? Which products are you planning to try? Share your experience with us in the comments section below. Read these 23 Quick & Easy Vegetarian Christmas Dinner Recipes for a healthier holiday!
Don't forget to keep in touch, foodies!
Sign up for our newsletter here!
Also, make sure to follow us on social media too: