Looking for delicious and easy to make empanada recipes both sweet and savory? Find them here!
If you're hunting for an easy meal that requires simple ingredients and little time preparation, there's seriously nothing better than a no-fuss empanada recipe. They're handy pocket-sized treats packed with delicious fillings that can either be sweet or savory. They are perfect for small get-togethers, picnics and parties, after-school snacks, and office meals. They even make a simple dinner and dessert for those nights when you're the busiest. We have a dozen of sweet and savory empanada recipes you need to try!
Empanada Recipes for a Sweet & Savory Treat
1. Blueberry Goat Cheese Empanadas
Spoil your sweet tooth with these incredibly sweet empanadas stuffed with creamy goat cheese and fresh blueberries. Who would have thought blueberries pair with goat cheese will make a delicious and sweet empanada filling?
2. Taco Empanadas
Fill your empanadas with a delicious mixture of ground beef, refried beans, and Monterrey Jack cheese. These are perfect for game day or any other days. Taco empanadas for the win!
3. Pumpkin Empanadas
Caramelized pumpkin, also known as "dulce de zapallo," is what makes these empanadas such a treat. These tasty pumpkin empanadas are packed with fall flavor which never goes out of style!
4. Caramel Apple Empanadas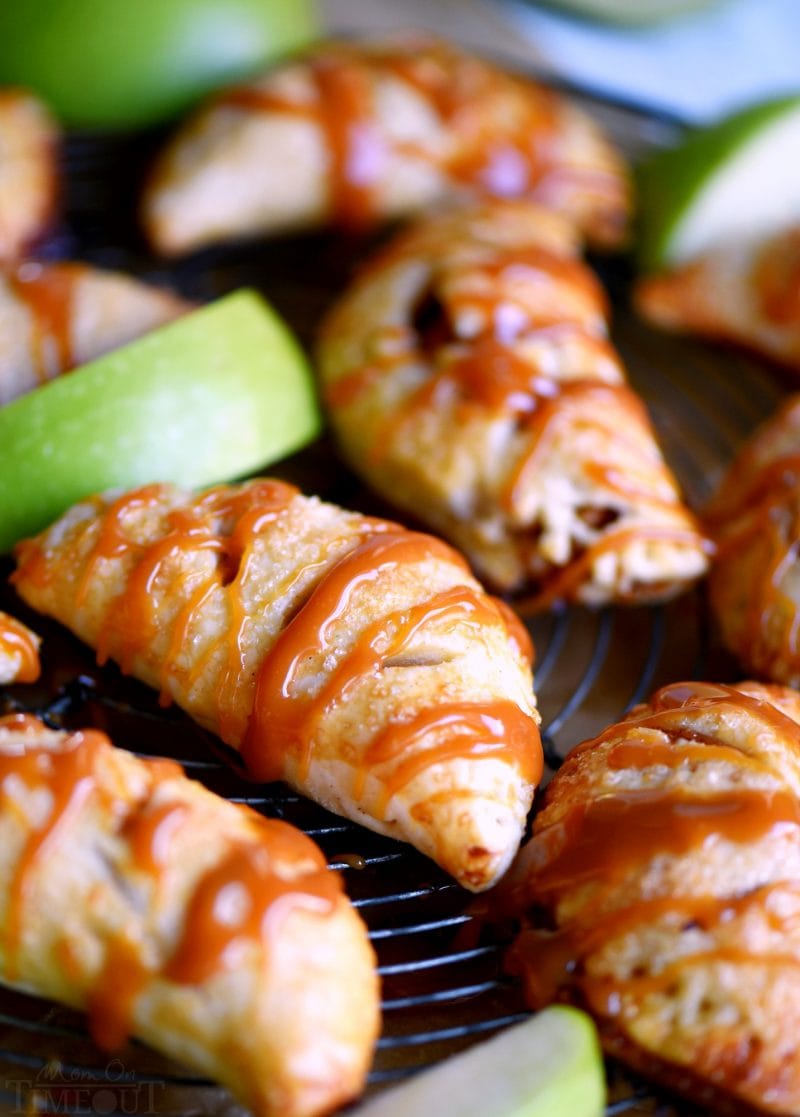 McDonald's has nothing on these caramel apple empanadas. If you want a simple yet impressive dessert recipe, these rich empanadas won't disappoint.
5. Spicy Beef Empanadas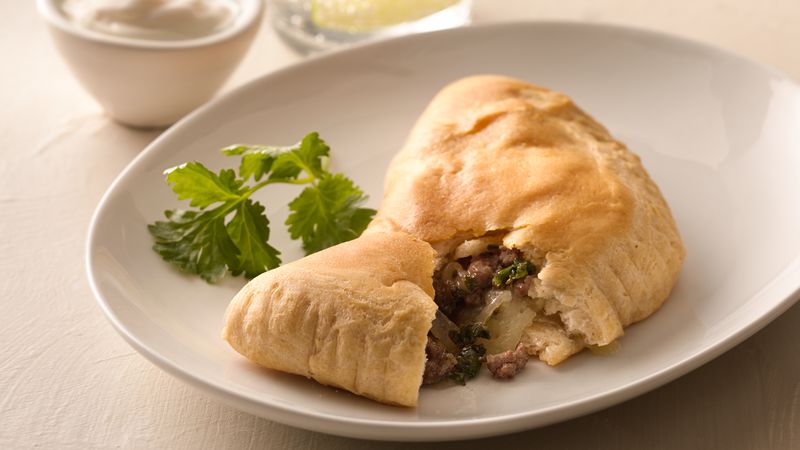 If you're looking for a satisfying meal that's easy to cook for tonight, we've got you set! This is an easy empanada recipe with beef and a kick of spiciness. Something to look forward!
6. BBQ Chicken Empanadas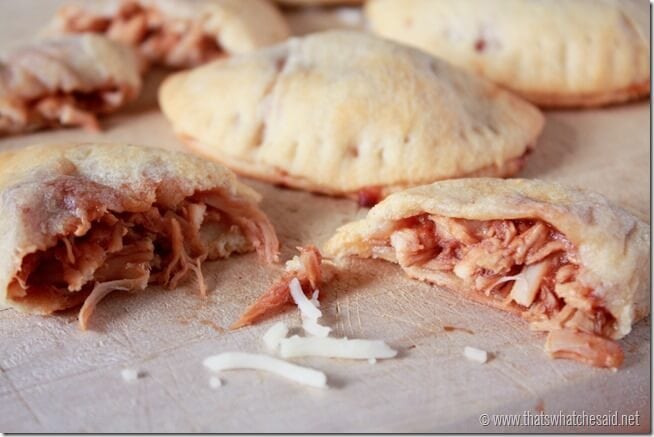 If you love BBQ, you'll sure love this chicken empanada recipe packed with shreds of chicken and smothered in BBQ sauce and mozzarella cheese.
7. Chocolate Dulce de Leche Empanadas
Change your mood from bad to good with these lip-smacking empanadas made with homemade chocolate dough and creamy dulce de leche or caramel.
8. Spicy Pork & Cheddar Empanadas
Start your meal off right with these appetizer-sized empanadas that come with seasoned spicy pork and sharp cheddar. They're so good you won't stop at just one.
9. Black Bean Baked Empanadas
This is a simple black bean empanada recipe that's definitely hearty with a few simple ingredients. It's the perfect choice when you crave for something savory with less oil.
10. Berry Sweet Empanadas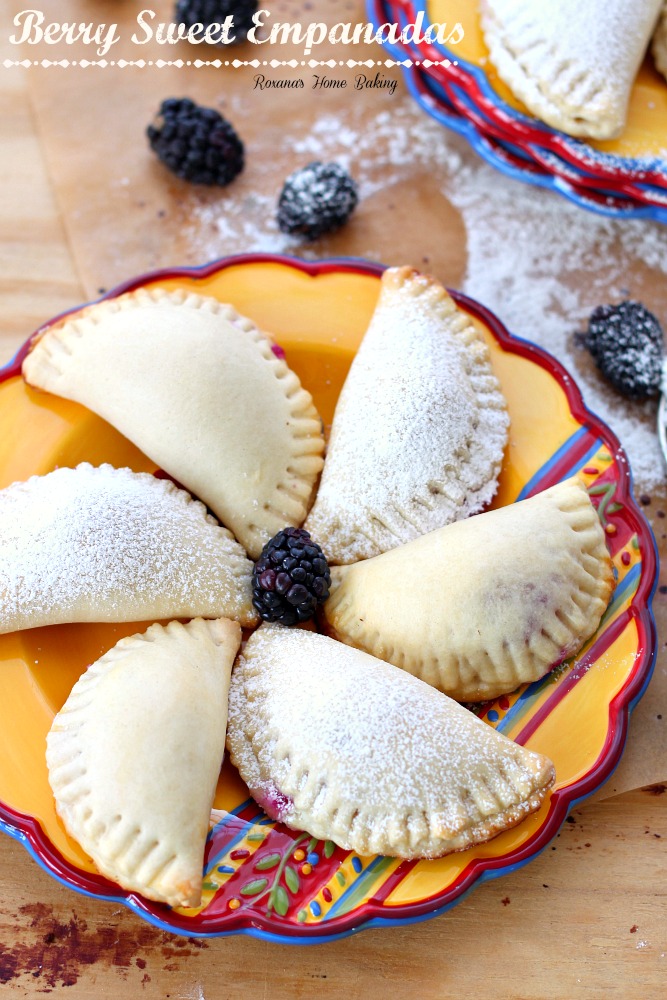 Summer berries such as blackberries and raspberries make these empanadas just so delightful. There's something so unique and mouthwatering with berries and cheese combo.
11. Chicken Bacon Ranch Empanadas
These are meaty empanadas you can put together in no time using store-bought pie crusts. Chicken, bacon, and ranch make a great blend of flavoring for empanada fillings. A must try!
12. Mushroom Cheese Empanadas
Get ready for the earthy vibes from these tangy and sweet pockets of mushroom and fontina cheese. Pretty simple but absolutely mouth-watering. If you're a huge fan of mushroom then this recipe is the best option.
Learn how to make melt-in-your-mouth empanada dough with this simple step-by-step tutorial from The Frugal Chef:

Now that you know a dozen empanada recipes, make sure to serve your family delicious and hearty snack any time of the day. The best thing about empanadas is you won't run out of ideas for the fillings. You can mix different flavors base on your cravings. Empanadas are so easy and simple but hearty and satisfying all at once. Try these recipes for a quick treat today!
What do you think of these sweet and savory empanada recipes? Which recipe are you planning to try? Share your experience with us in the comments section below.
Up Next: 21 Quick And Easy Foil Packet Recipes For Tasty Instant Meals
Don't forget to keep in touch, foodies!
Also, make sure to follow us on Facebook, Instagram, Pinterest, and Twitter!
Editor's Note: This post was originally published on January 20, 2016, and has been updated for quality and relevancy.