A collection of the easiest and most flavorful fried rice recipes packed with veggies, beef, chicken, crab, pork and kimchi.
15 Easy Fried Rice Recipes
Fried rice—the perfect clean-out-the-fridge meal that doesn't require much of your time and effort. Instead of throwing away your leftovers you can gather them up, toss them in some rice, and prepare a satisfying fried rice dish. Whether you like ham, beef, pork or just veggies, you'll find at least one easy fried rice recipe to enjoy from the list below.
1. Japanese Fried Rice
A super easy and tasty fried rice recipe! Check it out here.
2. Cauliflower Fried Rice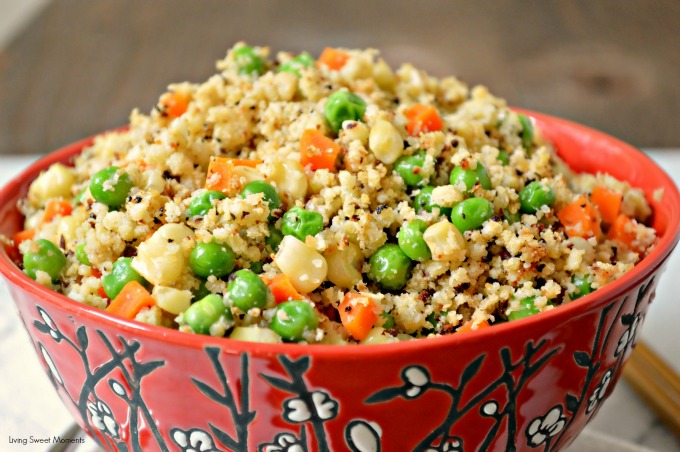 Low-carb and healthy. Read the recipe here.
3. Kimchi Fried Rice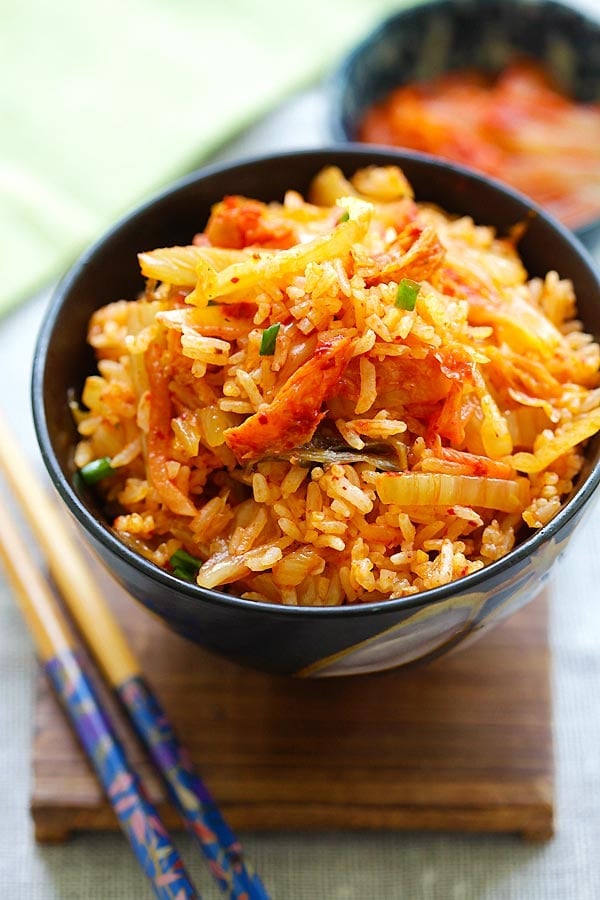 A quick meal with a nice kick thanks to flavorful Korean kimchi. Grab the recipe here.
4. Thai Pineapple Fried Rice
Each spoonful is bursting with zesty and refreshing flavors that you'll surely enjoy. Click here for the recipe.
5. Classic Pork Fried Rice
Classic pork fried rice. Try it here.
6. Burmese Fried Rice
Vegan fried rice for the win. Learn how to make it here.
7. Peanut Sauce Fried Rice
Peanut sauce and fried rice make an interesting mix. Here's the recipe.
8. Classic Beef Fried Rice
Extra flavorful fried rice loaded with tender chunks of beef. Find the recipe here.
9. Quinoa Veggie "Fried Rice"
This quinoa veggie "fried rice" is a quick dish that's filled with mushrooms, broccoli, zucchini, green onions, diced eggs, more veggies and quinoa. Full recipe.
10. Clean Eating Chicken Fried Rice
Tastes just like the restaurant kind, except it's ten times healthier. Try this amazing chicken fried rice here.
11. Crab Fried Rice
If you love the flavor of crab meat, you'll love this fried rice too! Get the recipe here.
12. Mexican Kidney Bean Fried Rice
Kidney beans are an excellent source of protein and dietary fiber. Get it here.
13. Shrimp Fried Rice
Get your veggies, cooked cold rice and shrimp and toss 'em all up in soy sauce and sesame oil to get this shrimp fried rice. Full recipe.
14. Portobello Fried Brown Rice
30 minutes and you can have this delicious and healthy meal for breakfast, lunch and dinner. Get the recipe here.
15. Bacon Mango Fried Rice
The perfect sweet and savory combo in a fried rice meal. Grab the recipe here.
What do you think of these easy fried rice recipes? Which recipe are you planning to try? Share your experience with us in the comment section below.
Related Posts:
Don't forget to keep in touch, foodies!
Sign up for our newsletter here!
Also, make sure to follow us on social media: