Do you love to bake? Then these are 25 baking hacks bakers of all levels should know!
25 Savvy Baking Hacks
Whether you're just getting into baking or have been doing it for years, these are baking hacks that will elevate your baking game to Christina Tosi status! #masterbaker
We've go these SPECIAL OFFERS on bakeware, especially for you!
1. Moist Cookies
image via DIY N Crafts
Keep your cookies moist by storing them with an apple wedge. The cookies will absorb the apple's moisture, thus staying softer for a longer period of time!
2. Non-Stick Cakes
Do you find that your cakes continuously stick to your pan? And isn't it nearly impossible to get them out?! Ensure non-stick cakes with a simple mixture of shortening, oil and flour. Find the recipe here!
3. Marbled Frosting Look
image via Our Best Bites
Create a marbled frosting look by placing two pastry bags in one. See how they did it here!
4. Create Color Frosting With Jell-O image via Buzzfeed
Don't have food coloring? Color your frosting with Jell-O! Get the recipe here.
5. DIY Baking Powder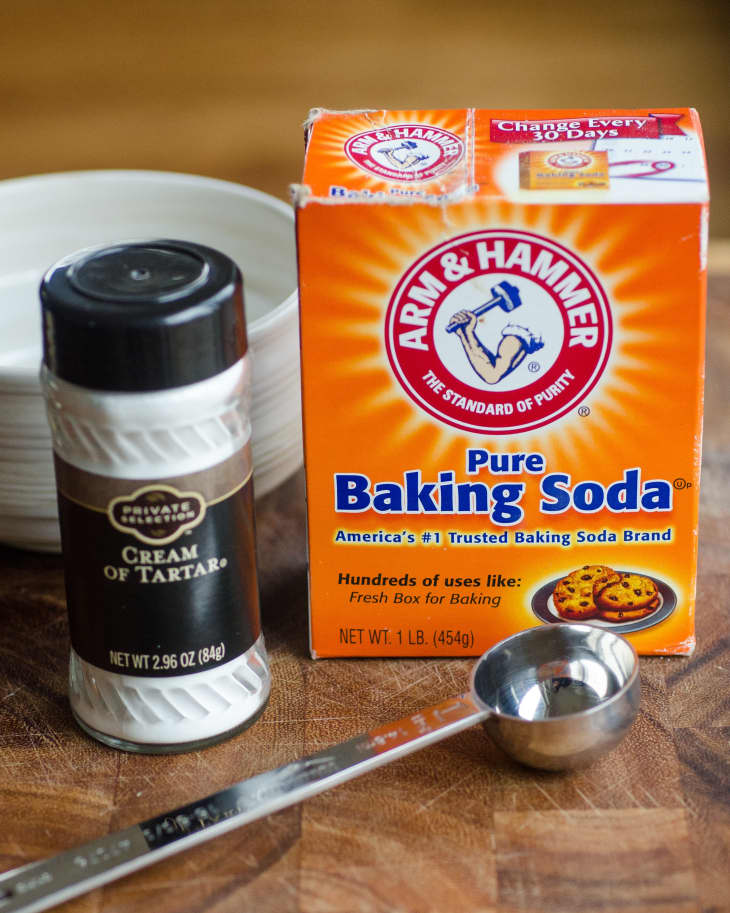 image via The Kitchn
Don't have baking powder? Make your own with this 2-ingredient recipe here.
6. Save Burnt Muffins or Cookies
How, you ask? With a grater! Grate the bottom of your burnt cookies or muffins for a brand-new look! You can also use a grater to soften refrigerated butter if you didn't have time to let it sit out. 
7. DIY Sprinkles
image via Sheri Silver
Want sprinkle that taste less like wax and more like…well, sprinkles? Make your own with this recipe.
8. Ripe Bananas For Banana Bread
image via One Good Thing By Jillee
Have a late night craving for banana bread but don't have any ripe bananas? Pop your under-ripe bananas in the oven for 40 minutes at 300 degrees and voila! Ripe bananas perfect for banana bread.
9. Fast Whipped Cream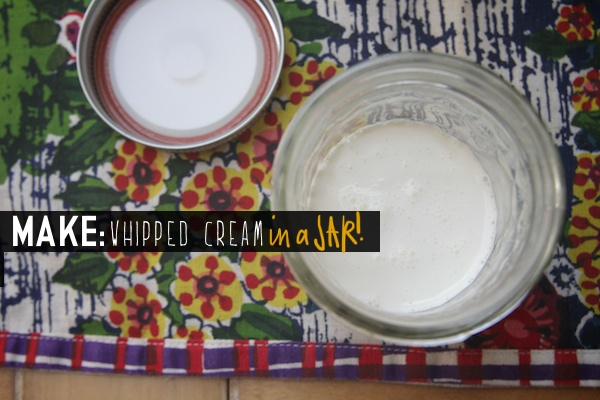 image via Shutter Bean
Need some whipped cream, stat?! Shake it up in a mason jar. Find directions here.
10. Moist Cakes image via Buzzfeed
Need to keep your cakes moist while you prepare your frosting? Place a slice of bread on top of them! Simple and genius!
11. DIY Condensed Milk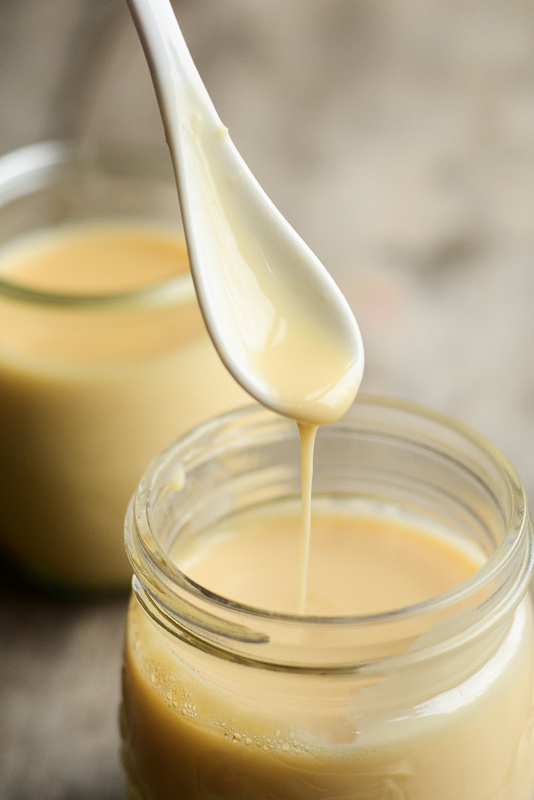 image via Buttered Side Up Blog
Don't have condensed milk on hand? Make your own with this recipe here!
12. Perfectly Sliced Cakes
Get perfectly-sliced cakes by warming your knife with warm water before cutting. The cake won't clump on a warm blade.
13. Mason Jar Cupcakes
image via Food-Hacks.WonderHowTo
Don't have a muffin pan? Use mason jar lids to keep your liners in place.
14. DIY Sugar Sprinkles
image via KidSpot
Make your own sugar sprinkles with this tutorial here.
15. Leveled Cakes
image via The Pancake Princess
Bake perfectly level cakes with a cake strip! See how here.
16. 2-Ingredient Cake
image via In Katrina's Kitchen
Make rich, moist bread with your favorite ice cream and flour. Get the full recipe here.
17. DIY Cookie Bowls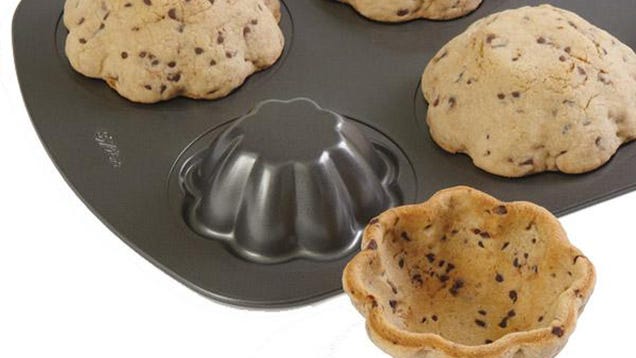 image via Life Hacker
An oldie, but a goodie! Make your own cookie bowls by flipping your muffin tin over.
18. Glow In The Dark Frosting
image via KidSpot
Learn how to make your own glow-in-the-dark frosting with this recipe.
19. DIY Peanut Butter Chips
image via Minimalist Baker
Never buy peanut butter chips again! Make your own with this simple recipe.
20. DIY Cake Flour
Need to bake a cake but don't have cake flour? Easy! Make it with this recipe here.
21. Homemade Ganache
Make your own ganache using cocoa powder! Follow this recipe for some tasty homemade ganache. 
22. Perfect Cookies
Want cookies that are crispy on the outside and chewy on the inside? Chill your dough at least an hour before baking them for perfect cookies.
23. Perfectly Sliced Cheesecakes
Cut perfect slices with dental floss! Be sure to use an unflavored one so it doesn't affect the taste of your cheesecake.
24. DIY Marshmallow Fluff
image via Craftsy
Make your own marshmallow fluff with marshmallows! Get the full recipe here.
25. Baking Substitutes
image via Wonder How To
Need to sub an ingredient? Then this guide to baking substitutes will become your new best friend.
Related Posts: 
Get the latest recipes from our kitchen straight to you!
Sign up for our daily newsletter here!
Do you have Instagram? Don't forget to follow @HomemadeRecipesOfficial.
Click here to Like Us on Facebook.
Click here to Follow Homemade Recipes on Pinterest