Every foodie must be ready with banana bread recipes. It's a classic! If you want to learn how to switch up this beloved pastry, keep on reading!
Banana Bread Recipes to Satisfy Your Cravings
Banana bread recipes are a staple in any list of pastries. Bananas are not only delicious, but are also nutritious as they are a rich source of potassium, tryptophan, calcium, and vitamin B-6. No wonder everyone seems to love putting them in their recipes! Plus, these banana bread recipes share a similar method of baking. Just follow your standard procedure of mixing the wet and dry ingredients in separate bowls, and then folding them together. Then, just add your banana bread recipe twist!
1. Cranberry Banana Bread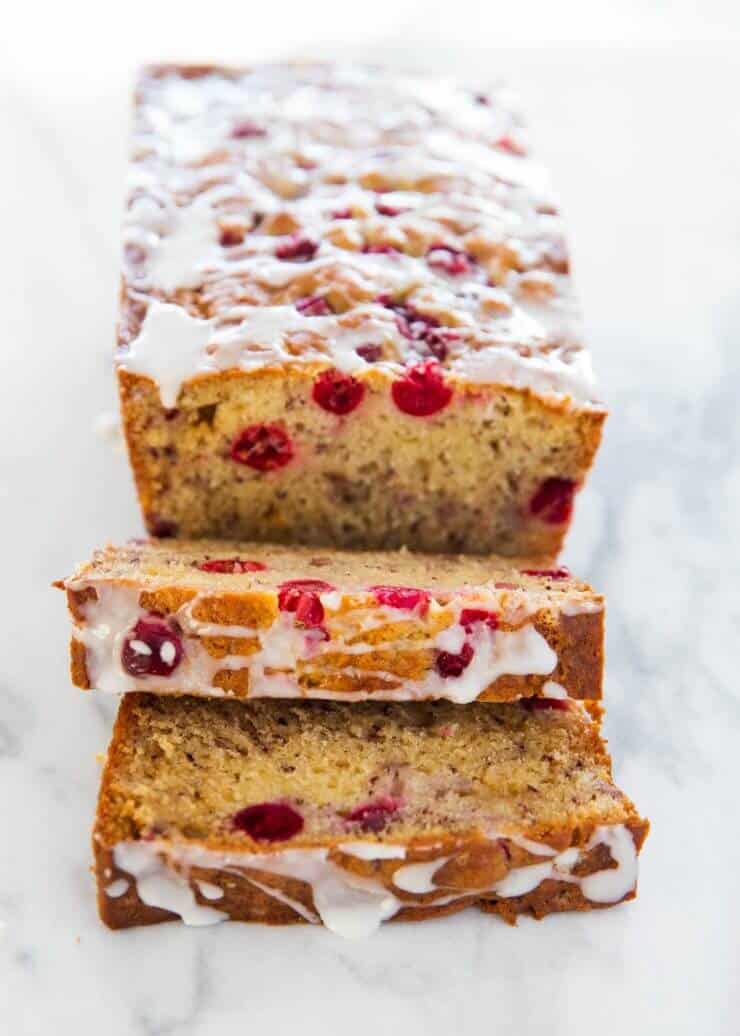 This cranberry banana bread proves cranberries aren't just for Thanksgiving. Baked cranberries go well with mashed bananas. You won't be able to get enough of this banana bread recipe!
2. Blueberry Banana Bread
Berries compliment almost everything and lend a vibrant, fruity flavor to any pastry! This blueberry banana bread is the best way to start your day. Pair it with a cold glass of milk or fresh smoothie, and you're set!
3. Cream Cheese Banana Bread
The ordinary is made extraordinary with this banana bread turned cheesecake! The cream cheese (which is pretty hefty, just how we like it) makes this bread extremely filling. Mix it together with your wet ingredients!
4. Chocolate Chip Banana Bread
Having a bad day? Maybe some chocolate could help. This chocolate chip banana bread is one of those banana bread recipes where contrasting tastes complement each other beautifully.
5. Banana Bread Bars with Browned Butter Frosting
Look at the browned butter frosting spread all over the banana bread. These banana bread bars are moist, rich, and make for the perfect dessert!
6. Triple Chocolate Banana Bread
If you're looking for the most unexpected twist to banana bread recipes, then try this triple chocolate banana bread. It has cocoa powder, chocolate chips, and chocolate drizzle. We've never tasted anything so good!
7. Paleo Banana Bread
If you're looking for a healthier alternative to a classic quick bread, this is the banana bread recipe for you. This paleo banana bread is gluten-free, low-sugar, low-fat, and absolutely delicious!
These waffle iron recipes are the bomb! Try these breakfast treats! #waffle #breakfasthttps://t.co/Wy2lzHoAqo pic.twitter.com/MEURwiKNCh

— Homemade Recipes (@BestHomeRecipes) January 16, 2017
8. Strawberry Banana Bread
Strawberry and banana are a classic duo, like chocolate and peanut butter or peanut butter and jelly. This strawberry banana bread looks absolutely stunning and is full of fresh, tangy flavors guaranteed to please your palate and stomach.
9. Butterscotch Banana Bread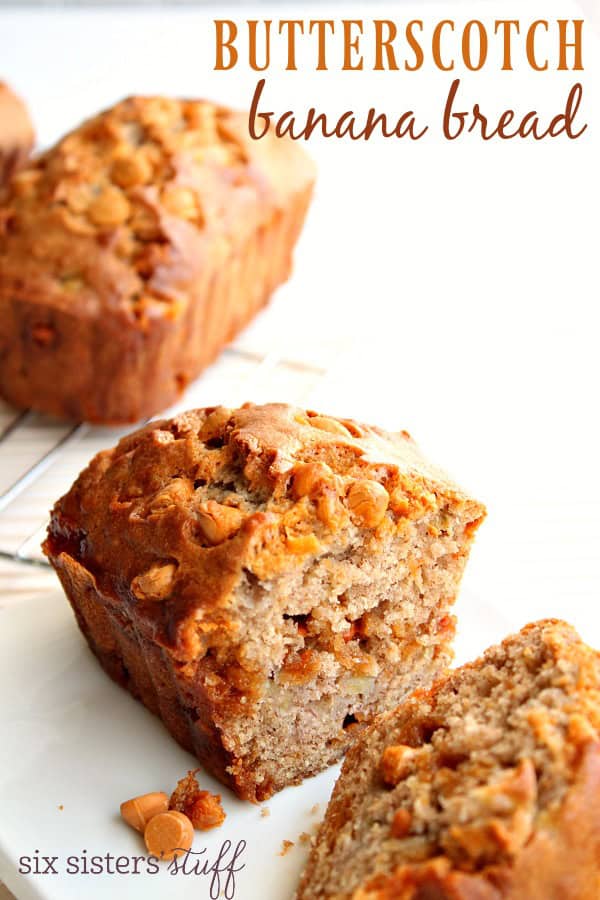 Try something new with banana bread recipes by infusing them with butterscotch! This butterscotch banana bread is sweet, with a hint of saltiness, which helps balance all the flavors. All you need are some butterscotch chips!
10. Chocolate Peanut Butter Banana Bread
Chocolate and peanut butter is always a great way to cheer someone up. Adding peanut butter drizzle to this chocolate peanut butter banana bread makes it extra rich and decadent. And this is what banana bread recipes are about.
11. Chocolate Chip Zucchini Banana Bread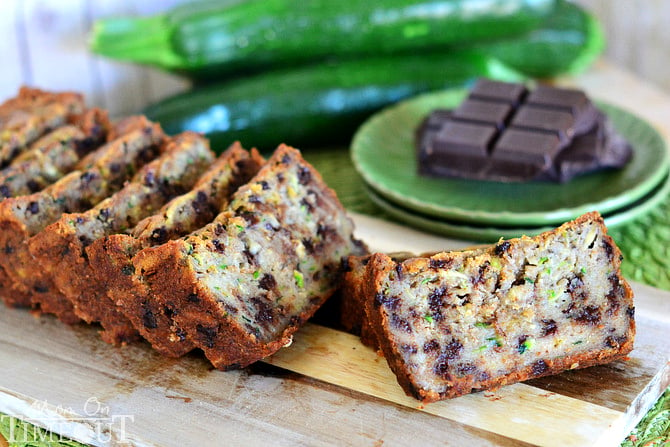 If you're worried about the zucchini flavor overpowering the rest of the ingredients in this recipe, don't worry. Even those who aren't fans of vegetables will love this chocolate chip zucchini banana bread!
12. Dark Chocolate Raspberry Banana Bread
From tangy raspberries to bittersweet dark chocolate chips, each flavor marries into the other perfectly in this dark chocolate raspberry banana bread. This is one of the most decadent banana bread recipes you could ever ask for.
13. Banana Bread with Cream Cheese Icing
A super moist banana bread topped with rich and filling cream cheese frosting. In addition, this banana bread with cream cheese icing is filled with chopped pecans, giving the bread a toasty crunch!
14. Banana Bread Pancakes
Who doesn't love pancakes? And bananas? Their combination is the best way to start your day! If you want a decadent and sweet breakfast, then make these banana bread pancakes. You can even freeze the extra batter for tomorrow morning!
15. Tropical Banana Bread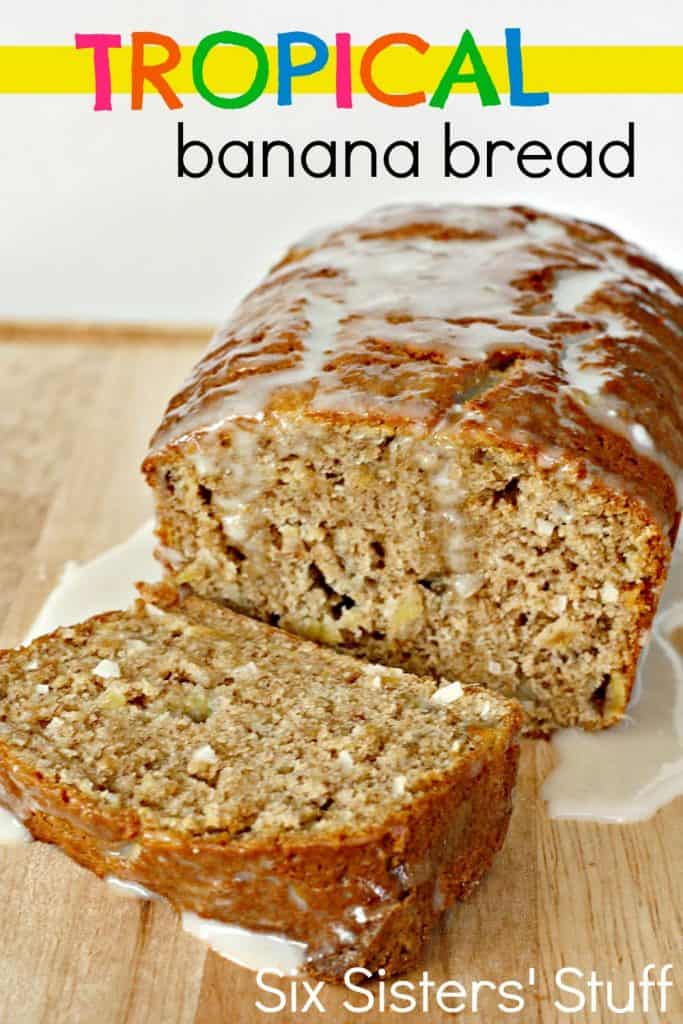 In this tropical banana bread,  coconut, pineapple and, of course, bananas come together beautifully! This is a fantastic way to liven up your plain banana bread recipe. You won't be disappointed!
16. Peach Coconut Banana Bread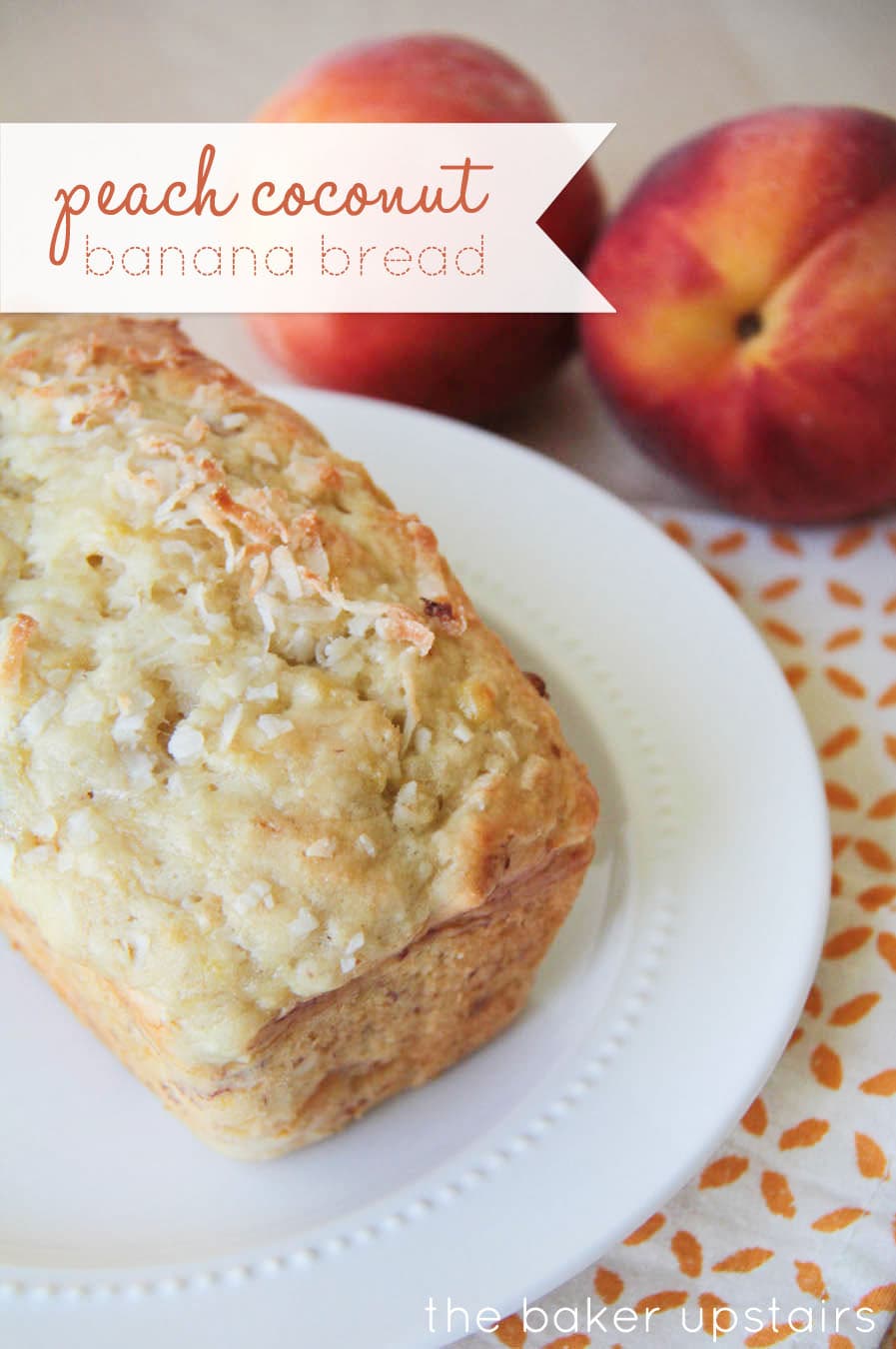 Making this peach coconut banana bread will make your kitchen smell like fruity heaven! Peaches, coconut, and bananas combined, create a delicately sweet recipe that doubles as a healthy breakfast!
17. Banana Bread Cookies
You can now enjoy the sweet and decadent taste of your favorite banana bread recipes in the form of a cookie! This banana bread recipe isn't only innovative, it's also really practical! You can pack this for work or for the kids' snacks at school.
Watch this video from Hebbar's Kitchen for vegan and egg-less banana bread recipes:
Learning these banana bread recipes is worth it because you can serve them on almost any kind of occasion. In fact, you don't even have to wait for a special reason to make them. They're so good and so easy to make, you can eat them to make the most mundane days memorable. So, take your baking equipment out, and let's make our favorite banana bread recipes!
Want more banana recipes? Try this Chocolate Chip Banana Bread Recipe! Which among these banana bread recipes are you excited to make? Let us know in the comments section!
Don't forget to keep in touch, foodies!

Also, make sure to follow us on Facebook, Instagram, Pinterest, and Twitter!
Editor's Note – This post was originally published in July 2015 and has been updated for quality and relevancy.