These easy dinner recipes for kids will leave both their palate and your soul satisfied! Preparing meals for your kids they will enjoy and get nourishment from can be challenging. We've got you covered with these kid-friendly dinner ideas, from appetizers to desserts. Sit back, relax, and let us show you how to get your kids to wolf down their dinners. These quick and easy recipes for kids will do the trick!
Quick And Easy Dinner Recipes For Kids To Try!
1. Double-Chocolate Cereal Treats
Kids love cereal, but here's a fun way to reinvent their favorite breakfast. All you need to do is microwave all the ingredients. Cover your whole-grain cereal with the mixture and freeze until firm.
2. Egg and Toast Cups
If you think toast can't get any easier, think again. Using a rolling pin, flatten bread slices. Spread some butter and stuff them neatly into muffin cups. Then, bake in the oven, crack an egg in the middle, and voila! Your egg and toast just got a lot more kid-friendly!
3. Mini Frittata
Kids will love how handy and flavorful these mini frittatas are! With just a deli meat of your choice, some spinach, cheese, and a batter mixture, you'll have something good to serve at dinner.
4. Parmesan Baked Chicken Nuggets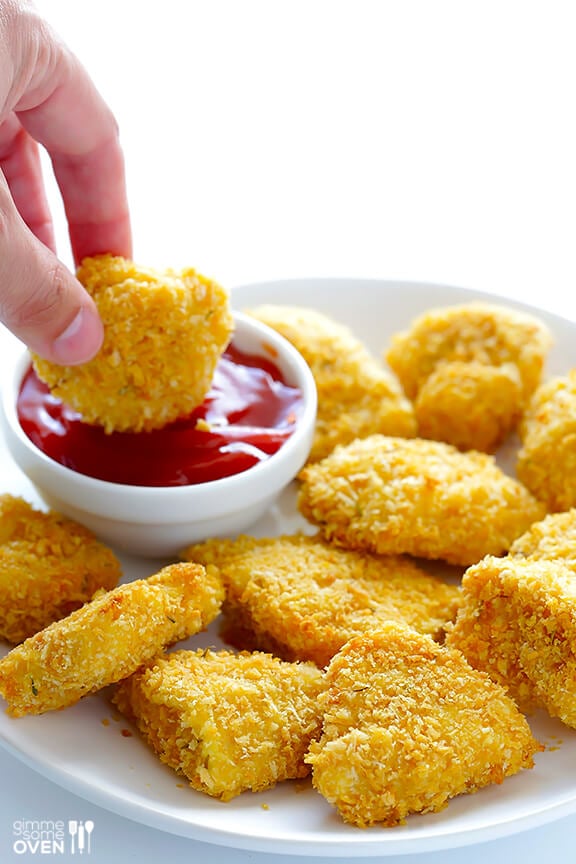 These baked chicken nuggets are the best way to enjoy comfort food. Serve with some curry ketchup, and watch your kids be amazed by the Parmesan and ketchup twist!
5. Freezer Pizza Bites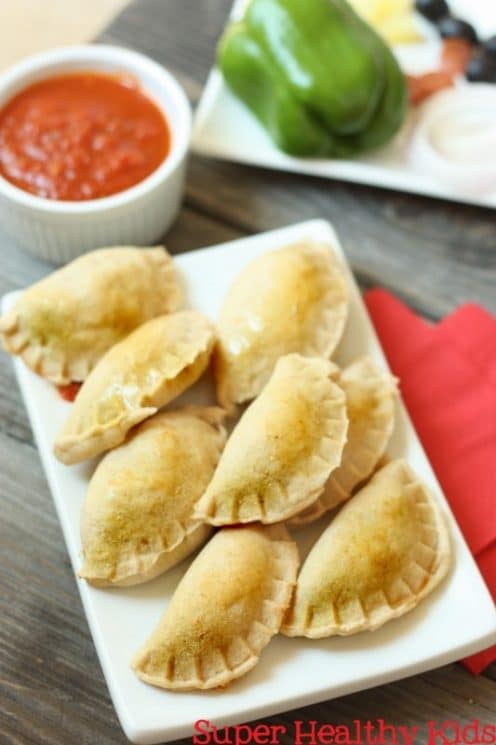 This easy dinner recipe for kids is perfect for busy weeknights. Make these little guys ahead of time, pop them in the oven, and ta-da! An easy, delicious, and nutritious dinner you can always count on!
6. Mac and Cheese
Can we really make a list of easy dinner recipes for kids without including the classic? It's quick and easy. Add a little twist to this mac and cheese by adding your preferred spices or some bacon bits.
7. Taco Baked Pasta
This recipe is so easy to put together and combines two meals children love most: tacos and pasta! Just have your pasta, ground beef, and cheese ready. Cook the pasta as instructed and bake the topping.
8. Spaghetti Boat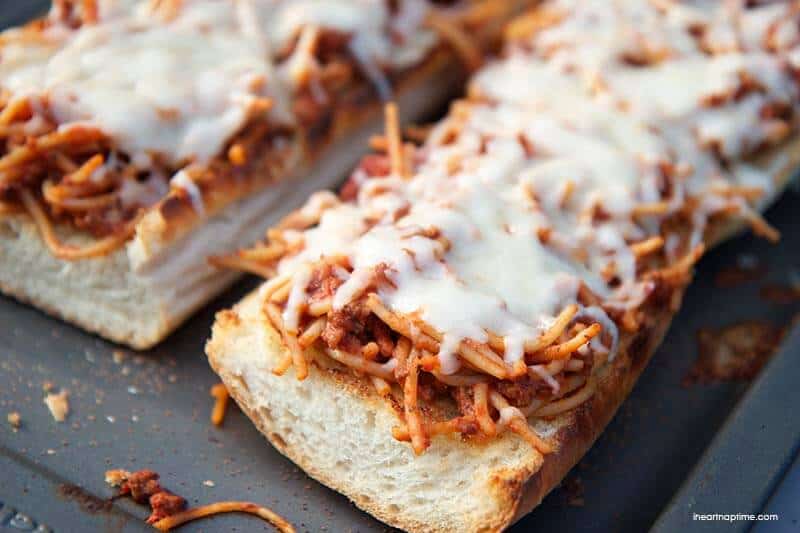 Give simple recipes for kids a twist by turning your spaghetti into tasty spaghetti boats! Cut up a baguette, spread some butter on, sprinkle some garlic on each slice, and spoon on some spaghetti. Top each boat with melted mozzarella! Yum!
9. Turkey-Bacon Tortilla Roll-Ups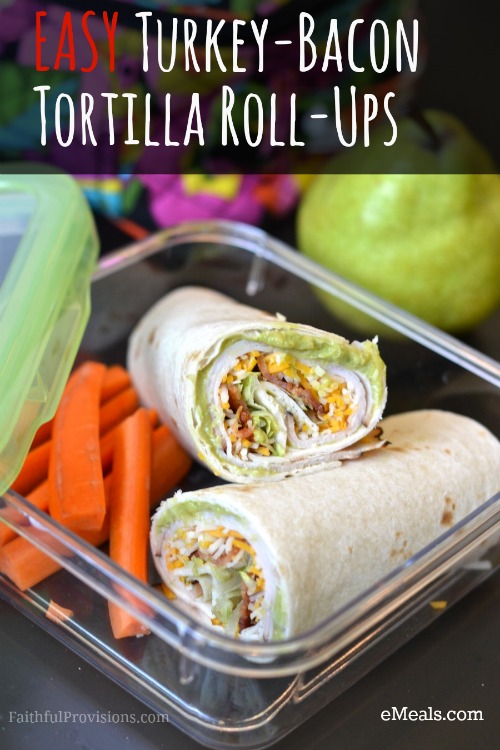 These turkey wraps are a great source of protein and make for a light dinner. With some lettuce and guacamole, these hearty roll-ups will be a smash hit.
10. Baked Ham and Cheese Roll-Ups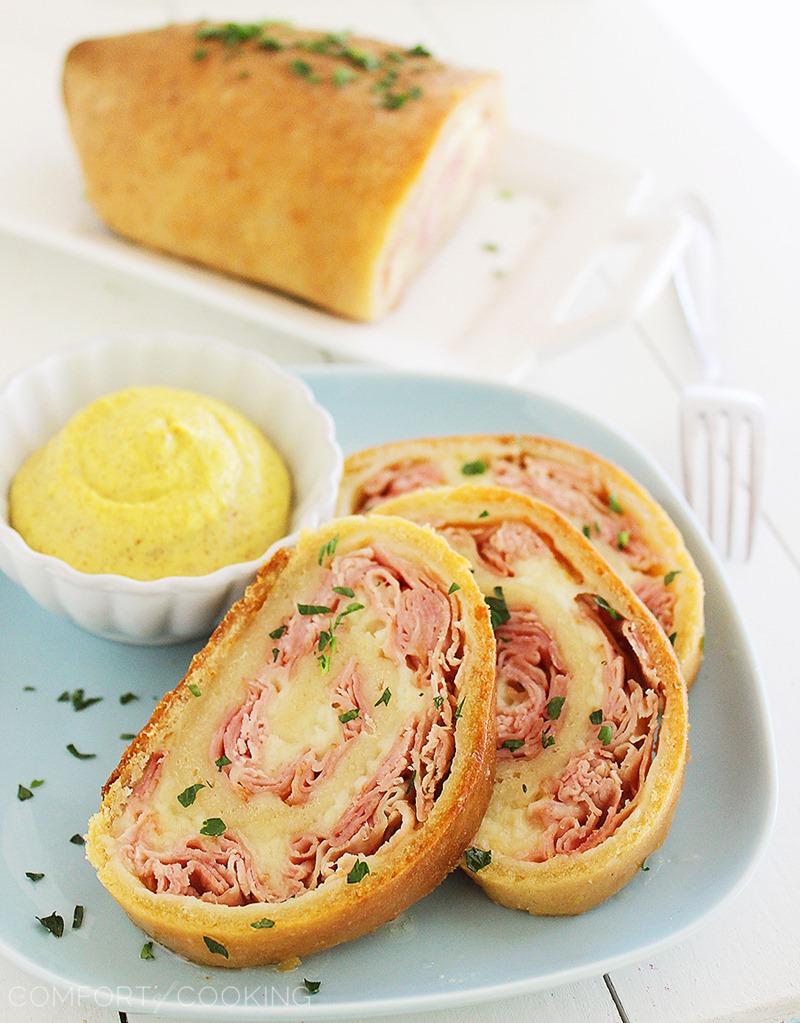 Easy dinner recipes for kids come in handy after a long day of work. There's no easier way to make dinner than by using just three ingredients. These baked ham and cheese roll-ups only require pizza dough, deli ham, and mozzarella.
11. Ham & Cheese Apple Wraps
A simple dinner recipe that packs a punch. These apple wraps are super simple to make. Just make uniform slices of ham and cheese, and wrap them around apple slices.
12. School Book Sandwiches
What better way to excite kids for school the next day than with these school book sandwiches? Not just for children, these school book sandwiches would make a great dish at any get-together.
13. French Bread Pizza
You can make these slices of heaven with almost any topping. Use variations of meat, cheese, and fresh veggies on your pizza sauce for excitement. You'll keep your kids guessing!
14. Sandwich Thins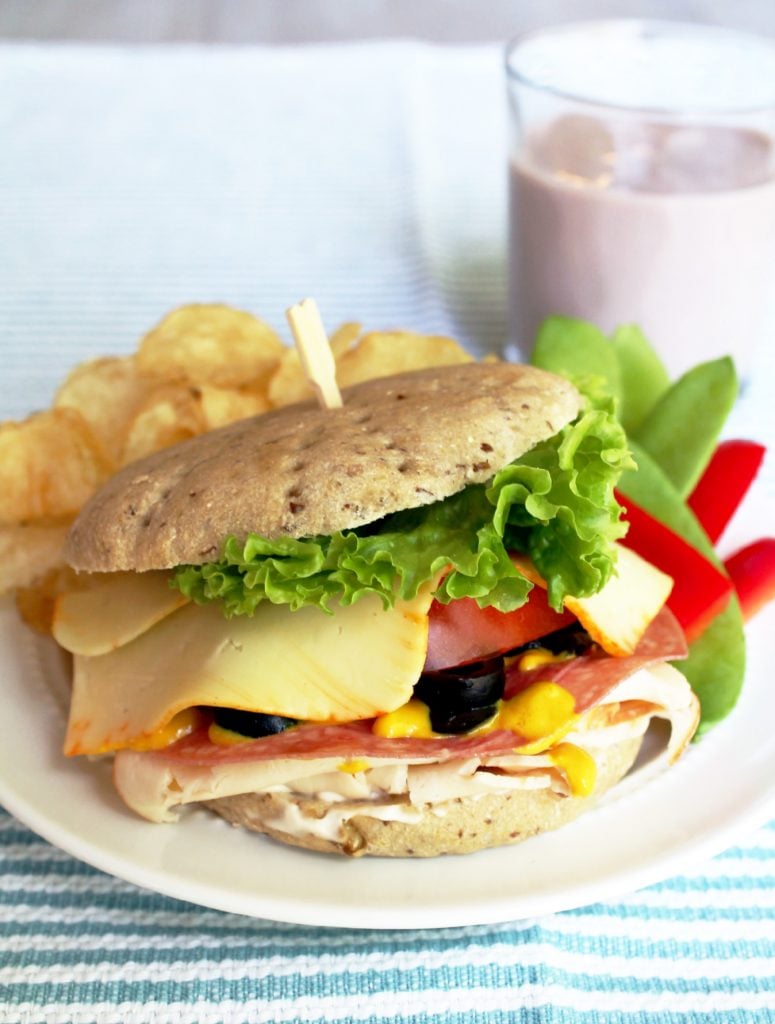 There's nothing like homemade bread, especially when it's super easy to make! These sandwich thins are perfect for sandwiches, burgers, garlic bread, and pretty much just about everything!
Give yourself a break from greasy and unhealthy food with these healthy sandwiches. 🍞 #SandwichRecipes https://t.co/DW8mYw4V4y

— Homemade Recipes (@BestHomeRecipes) July 8, 2017
15. Club Sandwich Skewers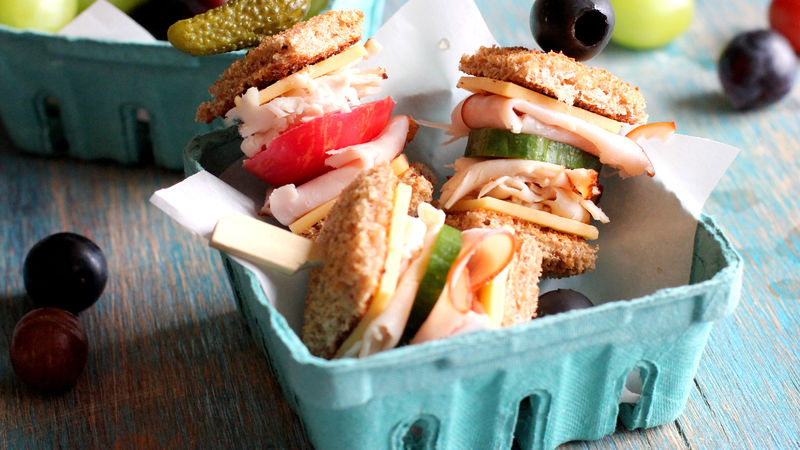 We love this easy dinner recipe for kids because it combines kabobs and club sandwiches. If you already have bread, deli cooked turkey, cheese, and tomatoes lying around the kitchen, then you can make these club sandwich skewers in 10 minutes!
16. Banana Cream Cheese Sammie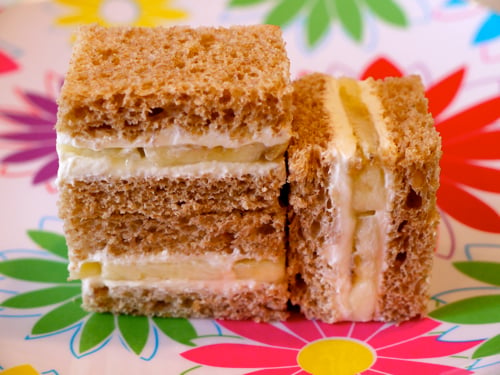 Easy dinner recipes for kids don't get any simpler than this. Serve this sandwich in small slices after the main course. Just slice bananas, spread some cream cheese, and layer everything between slices of wheat bread.
17. Rainbow Swirl Bread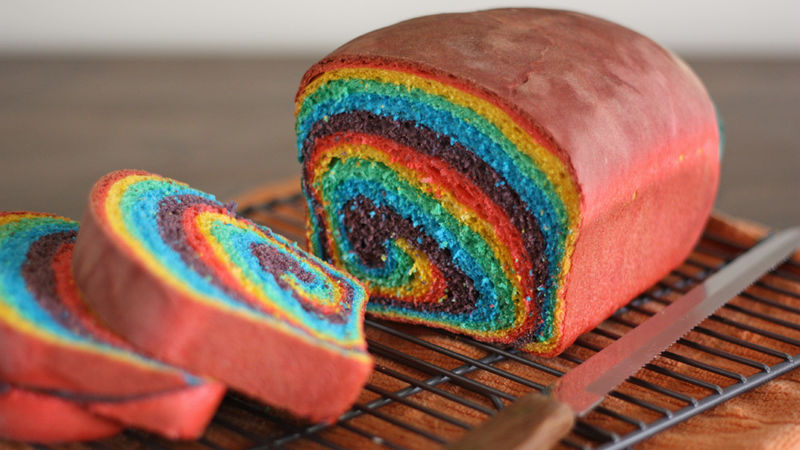 Bread for dinner can get any kid excited. Bread that's rainbow-colored? They may never leave the dining table! Active dry yeast and food coloring are all you need to make this rainbow swirl bread.
18. Corn Dog Muffins
Corn dog muffins for dinner? No kid would say no to that! Bake the muffin as you would any regular kind: mix dry and wet ingredients separately then combine. Slice hot dogs into tiny pieces and put each one in every tin cup holder. Bake to perfection!
19. Handheld Strawberry Shortcakes
One of the sweetest and most decadent desserts for easy dinner recipes for kids. Strawberry syrup, strawberries, and some Twinkies are all you need to create these handheld strawberry shortcakes.
20. Copycat Cosmic Brownies
Kids aren't the only ones who love cosmic brownies. This brownie recipe makes the perfect dessert for dinner and will definitely win your family's hearts over.
21. Frushi
What's a frushi? It's a sushi filled with fruit! Just when you thought this Japanese staple couldn't get any healthier. They're perfect for some easy dinner recipes for kids. Aside from fresh and juicy fruit, soaked chia seeds are the key to make it tastier and healthier.
22. Basil And Lemon Baked Salmon In Foil
[instagram url=https://www.instagram.com/p/BiJ9ZVVHLd2/ hidecaption=true width=625]
How do you get your picky kids to eat healthily? You serve them with baked salmon, seasoned with herbs and drizzled with lemon. The zesty lemon will help hide the intense fishy flavors of the seafood. Here's a bonus! Baking in foil packs will also give you a healthy meal in no time.
23. Tuna Patties
[instagram url=https://www.instagram.com/p/BinvsKsHqvd/ hidecaption=true width=625]
If baked salmon didn't do the trick, try this tuna patties recipe. We will hide the fish somewhere in the eggs, white bread, and seasonings–an easy meal to whip up! Don't forget the butter to help drown any traces of fish aroma and flavor.
24. Baked Garlic Parmesan Potato Wedges
[instagram url=https://www.instagram.com/p/BADqlfQxZP4/ hidecaption=true width=625]
French fries are super easy to prepare but you'll break no sweat trying to make them a bit healthier. Simply season potatoes cut into wedges with herbs. Add Italian seasoning, then bake.
25. Dump And Bake Meatball Casserole
[instagram url=https://www.instagram.com/p/BY3cSmun_6m/ hidecaption=true width=625]
Nothing says easy than 'dump and bake'. This meatball casserole is really that and more. It's a simple 5-ingredient pasta recipe everyone in the family can enjoy, especially your kids.
Watch this video from Dominique Moran for more easy dinner recipes for kids:
When it comes to pleasing kids, you don't need to go gourmet. Easy and simple meals always work best! These easy dinner recipes for kids will get any kid to look forward to dinner no matter what. You can now stop worrying about having to juggle work and cooking for your kids. These meals kids love got your back!
Which easy dinner recipes for kids are you planning to try tonight? Share your experience in the comments section below!
Up Next: Kids Birthday Party Food Ideas They Won't Snub
Don't forget to keep in touch, foodies!

Also, make sure to follow us on Facebook, Instagram, Pinterest, and Twitter!
Editor's Note – This post was originally published on May 25, 2015, and has been updated for quality and relevancy.