You'll always look forward to lunch and dinner with these fall-off-the-bone, melt-in-your-mouth short ribs recipes. This roundup has all the flavors you're looking for!
Short Ribs Recipes You'll Wish You Knew Sooner
Making the perfect short ribs dish is a work of art. You have to master the marinade as well as the seasoning because it is where the magic starts. Most of us think that cooking short ribs is a tough job, little did we know we can easily prepare a delicious short ribs recipe right at home. Check out these 11 short ribs recipes and learn how to cook melt-in-your-mouth short ribs perfection anytime!
1. Clean Eating Short Ribs Recipe with Garlic and Rosemary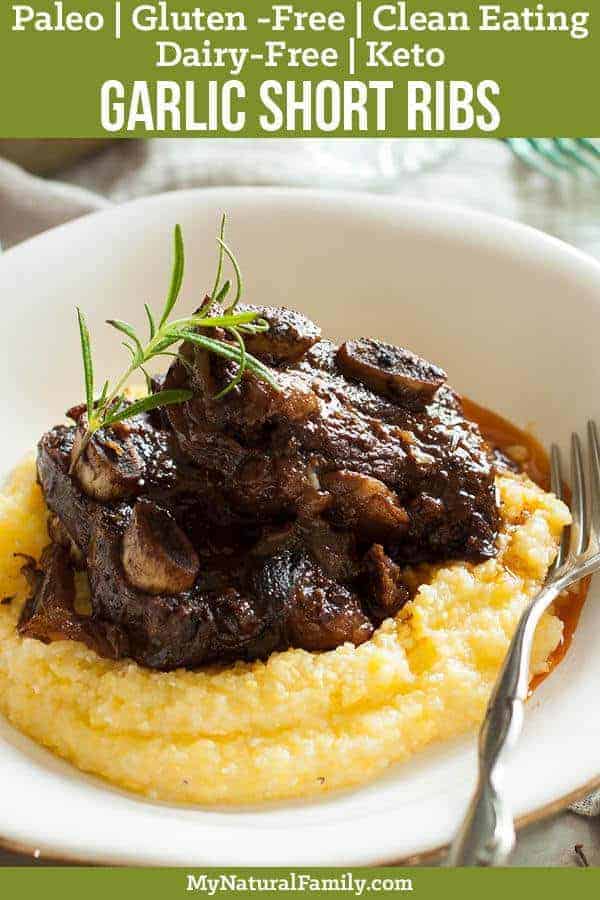 Don't get intimidated by this gorgeous plate of short ribs. It looks fancy but you won't believe how easily this dish comes together at home. Garlic and rosemary sprigs make this dish rich and flavorful, and it smells really good. This short ribs recipe from Clean Eating Recipes cooks for few hours and the taste is totally worth the wait!
2. Slow Cooker BBQ Short Ribs
If you think cooking a large amount of these BBQ short ribs from Flavorite is a waste of money, think twice! This dish is finger-licking good, there will be no leftovers! It has just the right sweetness you'll love, with a tangy taste from Dijon mustard.
3. Slow Cooker Sage Short Ribs with Gorgonzola Cream Sauce
With the world's oldest blue-veined cheeses, these slow cooker short ribs by Jennifer will blow your mind! This recipe is a breath of a fresh air from the classic braised short ribs recipe and by using a crockpot or a slow cooker, you'll still have time for your family while waiting for a homemade dinner—so good and one-of-a-kind!
4. Braised Short Ribs with Gnocchi
To make a short ribs dish even more filling and satisfying, adding gnocchi is the best option. Aside from the tender short ribs' fatty and meaty texture, you'll be delighted by some soft and thick dough dumplings in every spoonful of this hearty braised short ribs from Life, Love and Good Food.
5. Red Wine Braised Short Ribs with Horseradish Cream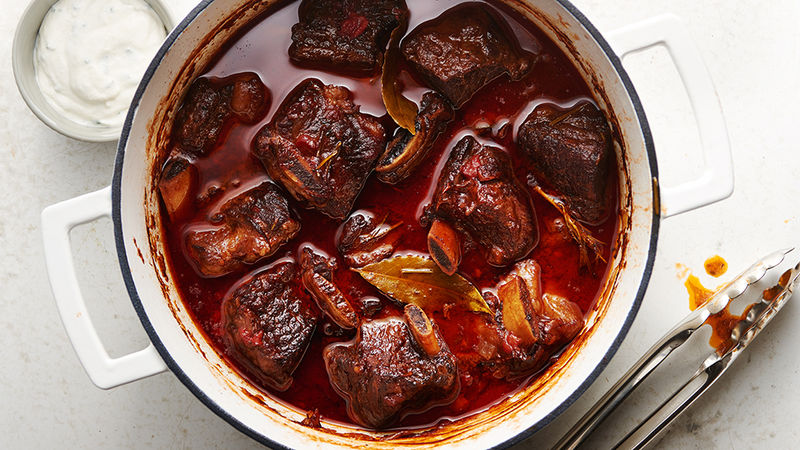 The next time you open a bottle of red wine, save two cups for this restaurant-quality short ribs recipe from Tablespoon. A 3-ingredient horseradish sauce also makes this dish top-notch!
6. Asian Grilled Keto Short Ribs
This short ribs recipe from ruled.me is the perfect Asian twist on the classic. You'll taste a rich and notable Asian flavor in every bite. Six large short ribs sit in a simple yet special marinade. What makes these short ribs extra flavorful is the Asian spice rub for that layered, complex flavor.
7. Sweet and Sour Short Ribs
Sometimes sweet and sour meatballs aren't just enough. So to enjoy a more delectable meal with your family during the weekends or any day of the week, why not try this sweet and sour short ribs recipe by Michelle of Dishes & Dust Bunnies. These short ribs are roasted in the oven for 2 hours or so until the sauce gets thicker and lip-smacking perfection!
8. Smoked Beef Short Ribs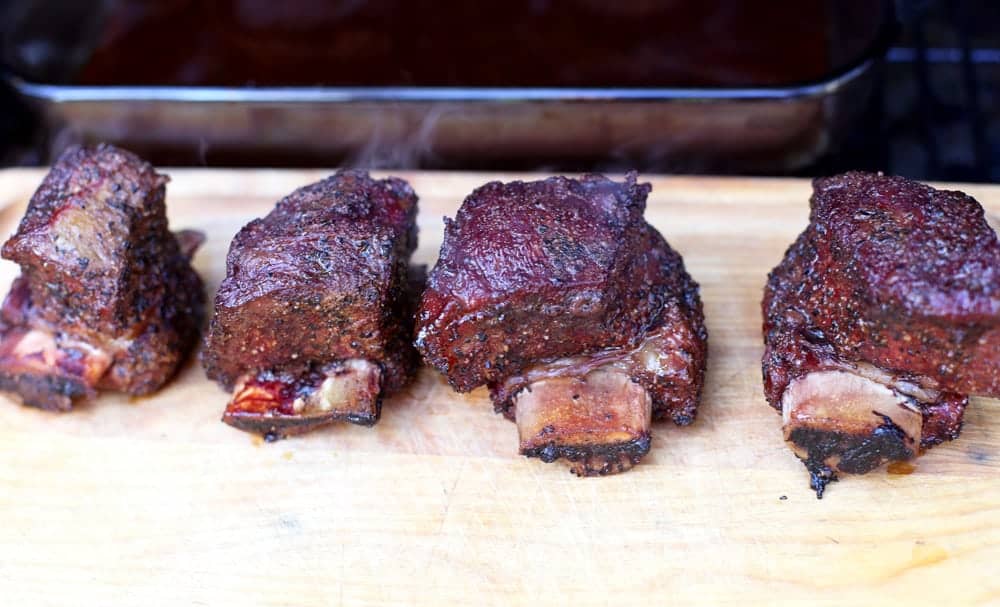 Learn some awesome tricks on how you can achieve melt-in-your-mouth short ribs perfection by hopping into this recipe by Mary of Vindulge. She said that using an oak or a fruit wood is the key. Also, spraying the short ribs with apple juice and apple cider spritz while they're cooking will take these ribs to a whole other level of delicious.
9. Balsamic Braised Short Ribs with Whipped Creamy Garlic Parsnips
If this gorgeous short ribs recipe by Heather won't make you drool, I don't know what will! This amazing recipe takes only 20 minutes to prepare and after following the easy steps, you will have a wonderful short ribs dish to show off to your family and guests.
10. Galbitang (Korean Beef Short Rib Soup)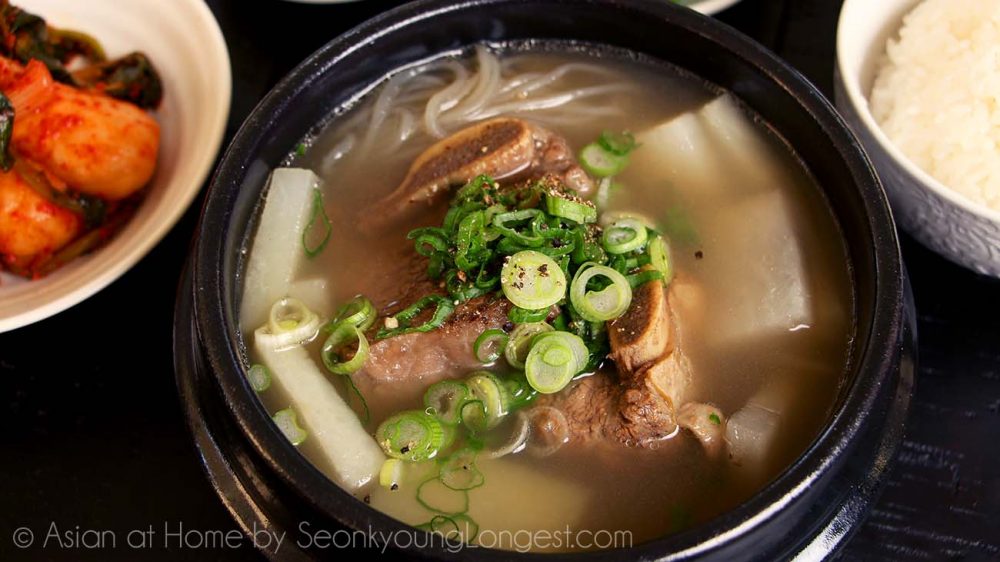 A warm bowl of this Korean beef short rib soup can instantly make you feel cozy and comfortable. It's a very tasty and hearty soup that pairs really well with some noodles and freshly cooked rice. Thanks to Seonkyoung Longest and her recipe, now you don't have to worry every time the weather gets chilly.
An immune-boosting, gluten-free Paleo Chicken detox soup to cleanse your body.

Recipe here – https://t.co/31uPp20BtZ #ChickenRecipes pic.twitter.com/P3GPvtgP4y

— Homemade Recipes (@BestHomeRecipes) July 7, 2017
11. Slow Cooker Maple Glazed Short Ribs
These maple glazed short ribs by Judith of The Midnight Baker make the perfect entree for the fall season. They're sweet and tender with a hint of spice and tang from ground sage, ground ginger, and ground thyme.
Watch this video and see how Gordon Ramsay nailed his slow cooked beef short ribs recipe:
Turn this cut of beef into an impressive and restaurant-quality dishes that will make every feast worthy and remarkable. These short ribs recipes will have you running to the supermarket and snatching up some good quality short ribs. Don't forget to tell us about your short ribs experience. Happy cooking!
What do you think of these short ribs recipes? Which recipe is your favorite? Share your thoughts with us in the comments section below.
Up Next: 15 Healthy Ground Turkey Recipes | Homemade Recipes
Don't forget to keep in touch, foodies!

Also, make sure to follow us on Facebook, Instagram, Pinterest, and Twitter!
Editor's Note – This post was originally published on June 2016 and has been updated for quality and relevancy.